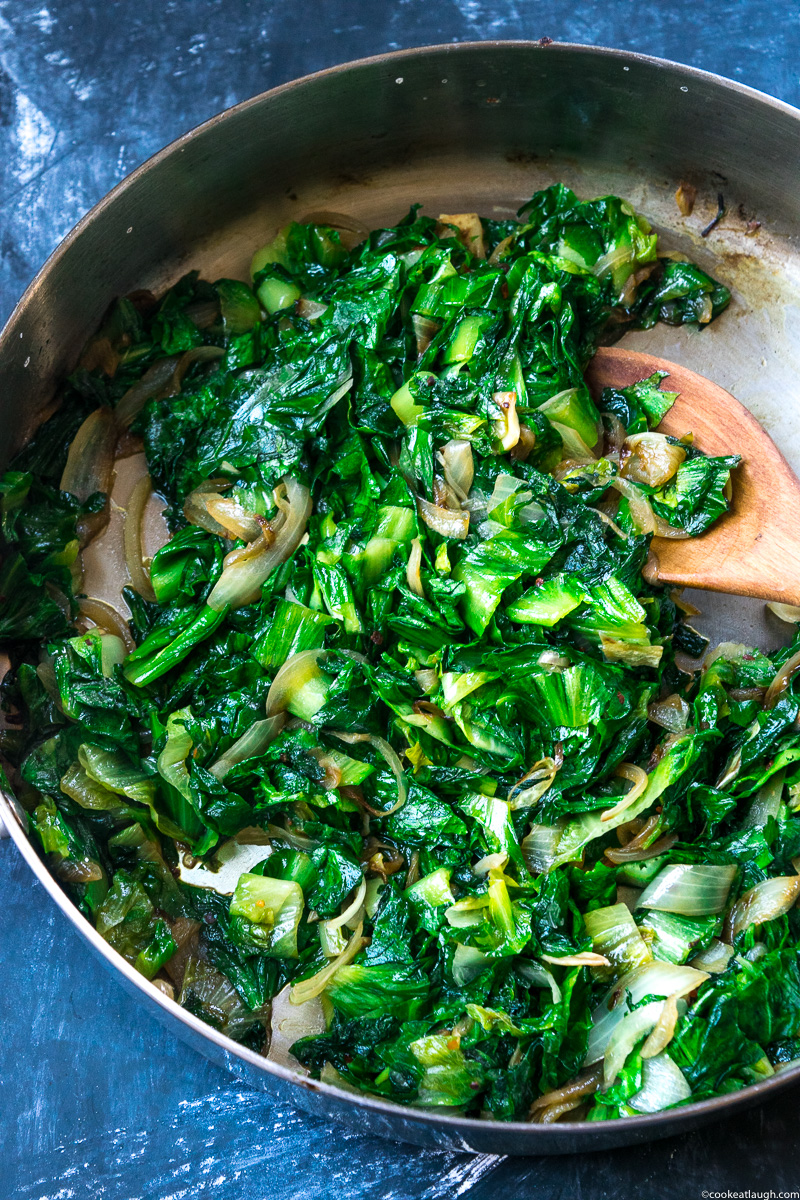 I love all kinds of leafy greens and in the winter time I particularly love some sautéed escarole. Escarole looks like a head of lettuce just curlier. It is part of the chicory family and is slightly bitter in flavor. It is very rich in vitamins and minerals making it an extremely nutritious leafy green to add to your diet. There are many ways to enjoy escarole, you can put in soup, eat it raw, braise it, or my favorite way is to quickly sauté it with onions, garlic, and chili flakes. If you are tired of eating spinach or kale, give sautéed escarole a try it makes for a tasty and healthy side of greens.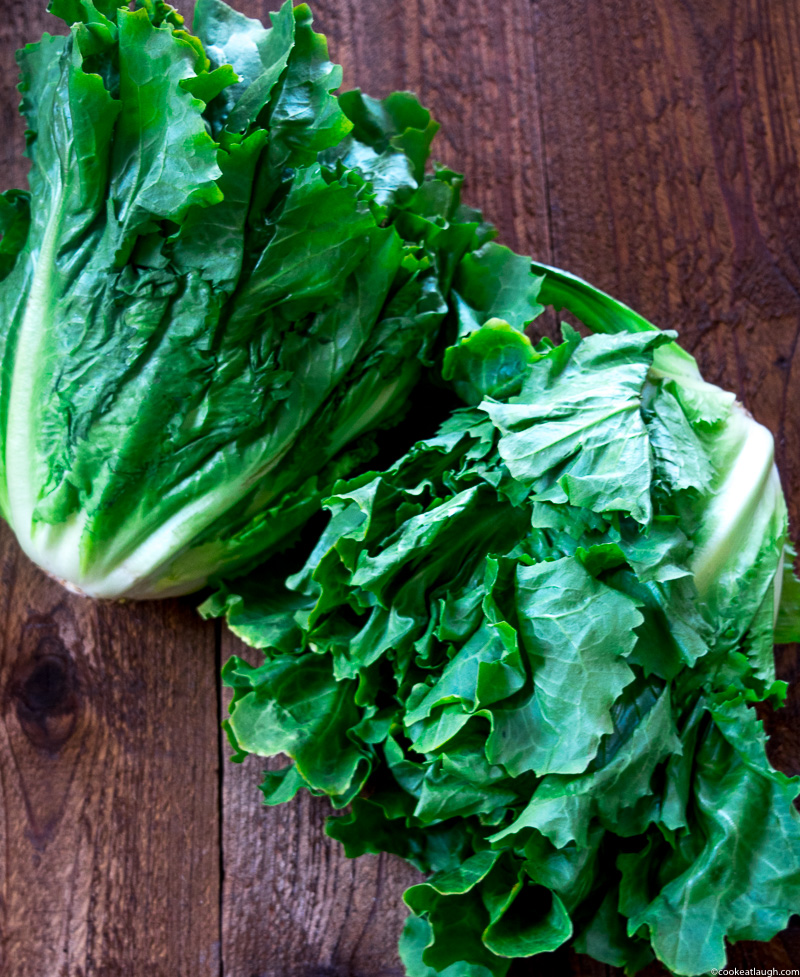 They say that opposites do attract or rather complement each other and I find that to be very true. My closest friends, family, even my husband and I are opposites. Most of the time it is fun to be with people who are different from us, but there are times that it is completely frustrating.
Let's take my husband and I for example, 99.5% of the time I enjoy our differences because we balance each other out, but I wish we were a little similar in our food preferences. I am a lover of seafood, caffeine, and vegetables. The husband on other hand is repulsed by seafood, doesn't believe in caffeine, and has a strong aversion to vegetables especially green vegetables.
There used to be a time when he couldn't even stand the sight of cilantro as a garnish because he thought it was chopped up spinach. It was my personal goal when we got married to get him to love vegetables and eat more greens. We are coming on two years of marriage and I have only gotten him to tolerate blended up or fried vegetables.
I have given up hope that the husband will ever come around to enjoying eating a plate of veggies. Now days, when I want him to eat more vegetables I just give him blended up soups. While he is away on business trips that's when I cook up my favorite greens like this sautéed escarole.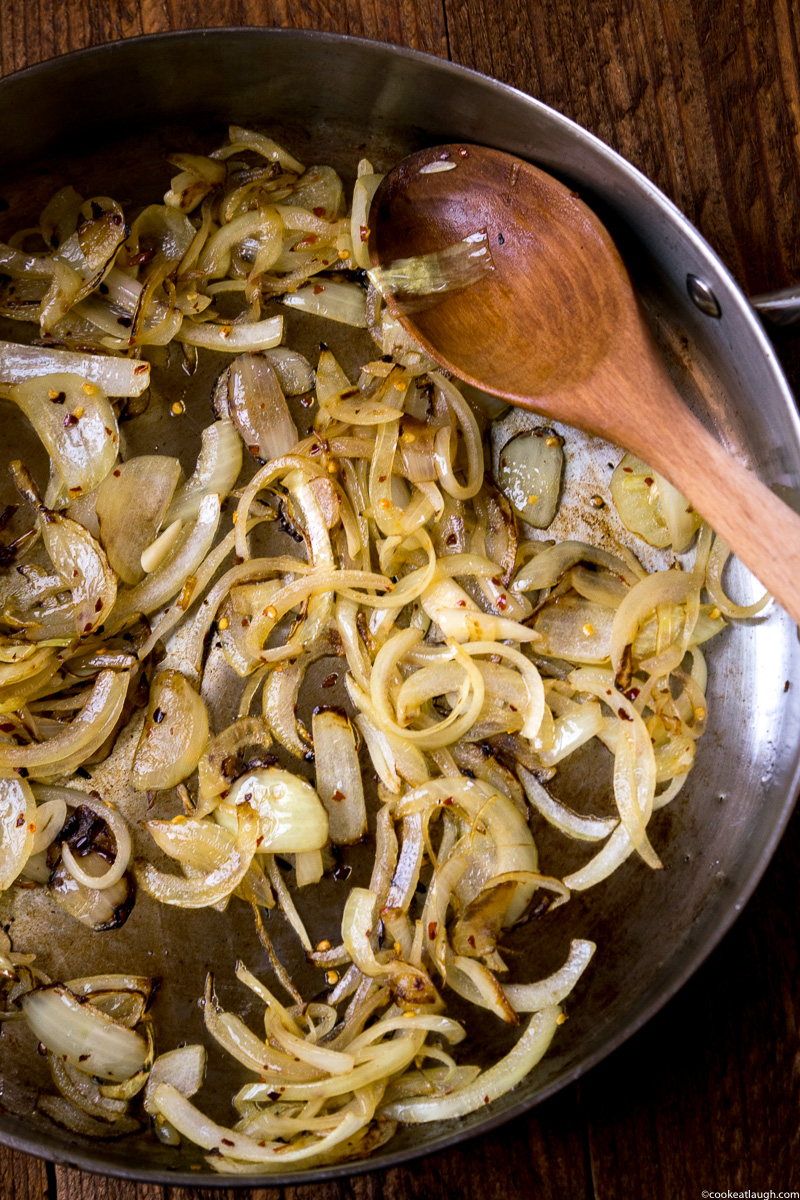 Escarole is available at most supermarkets and though it is considered a winter green it is usually available all year around. As mentioned earlier escarole can be slightly bitter, but when sautéed it becomes buttery and slightly sweet.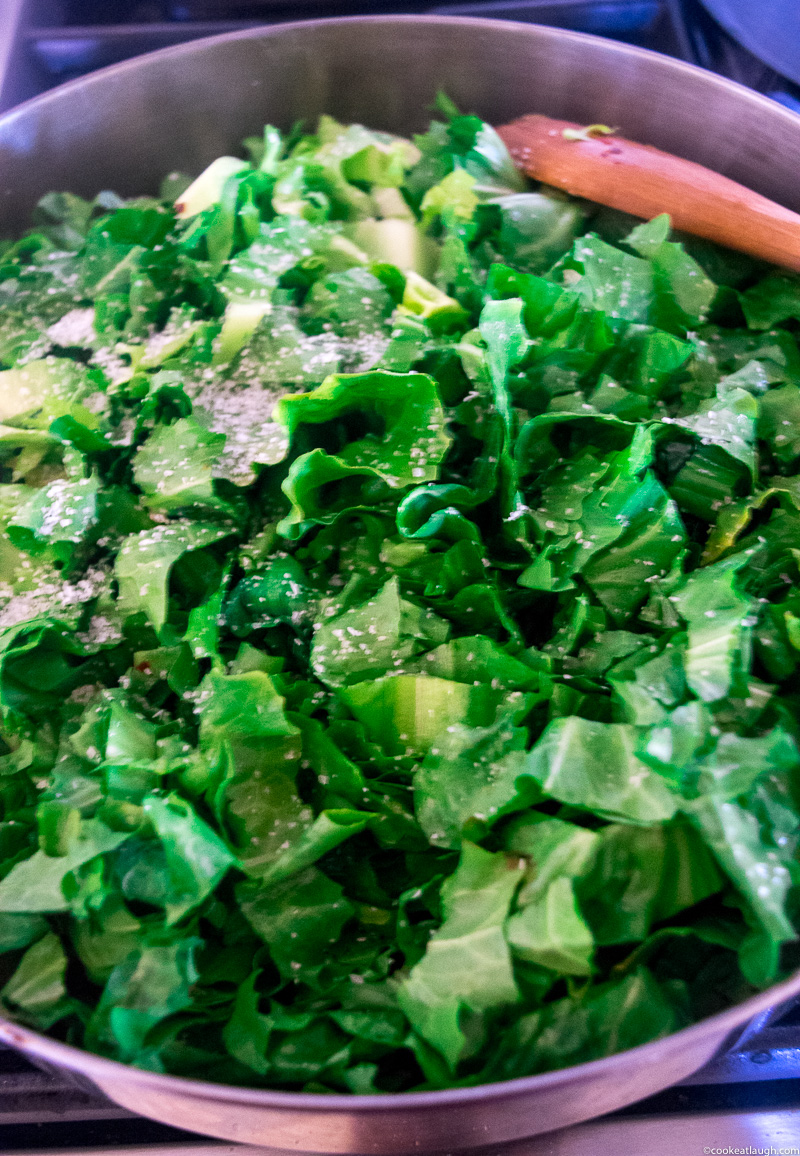 Sautéed escarole makes for a great healthy side dish. I like to serve with soups, my spice crusted chicken schnitzel, roast chicken, and meatballs. I hope you give this recipe a try and if you do please comment below to let me know how you liked it.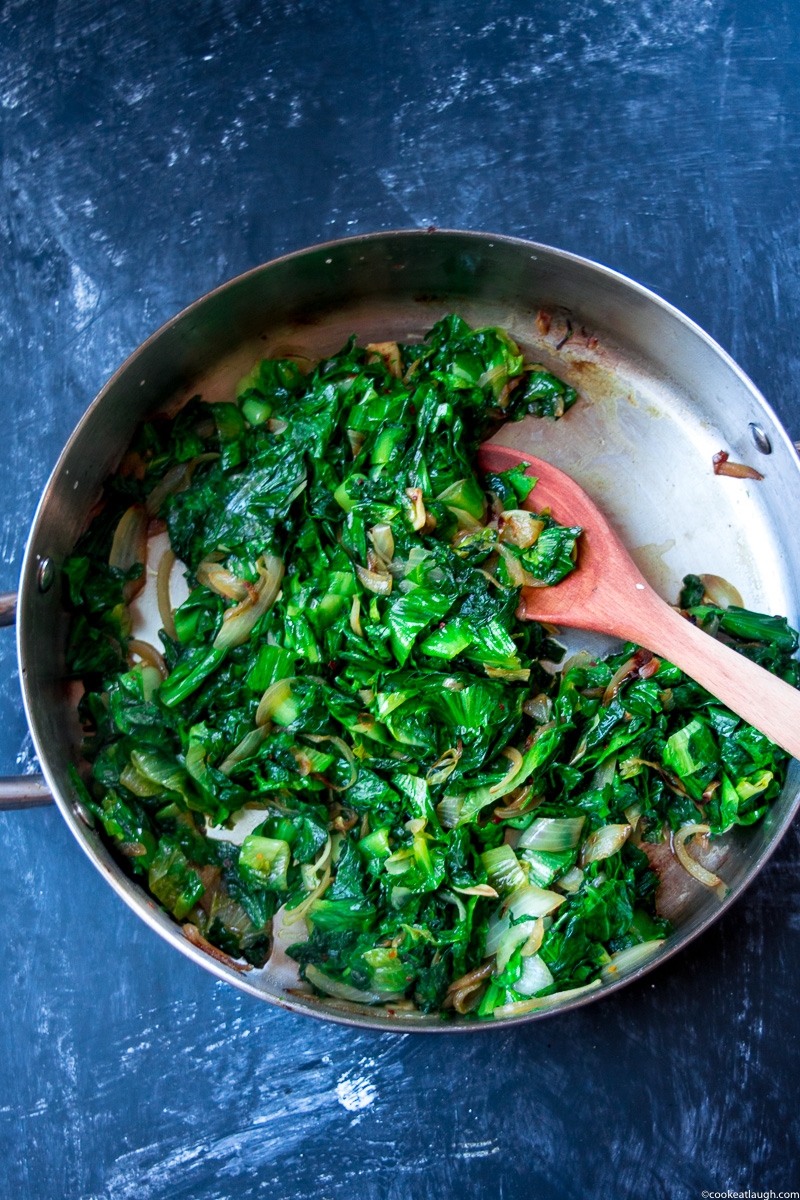 Happy cooking!
Thank you for reading! If you enjoy my recipes, please subscribe to my free newsletter, so you never miss a recipe. Please follow me on Instagram or Pinterest. . If you make this recipe, I would love to know! Tag me on Instagram@cookeatlaugh and #cookeatlaughblog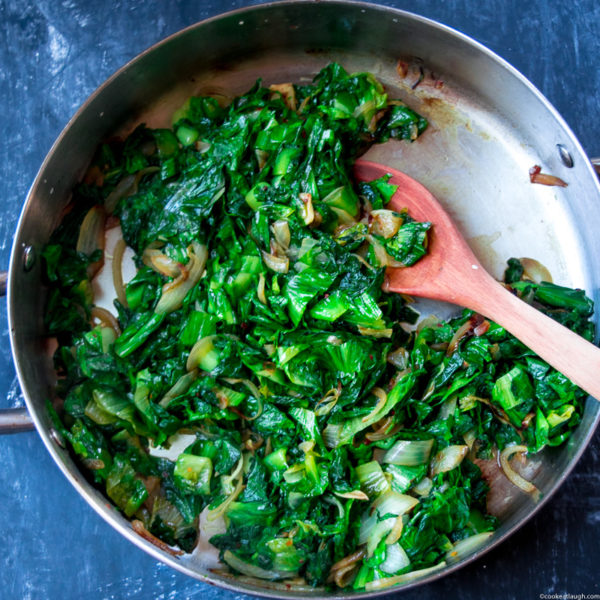 | | |
| --- | --- |
| | |
In a sink full of water soak the escarole and wash it well. Dry the escarole with a paper towel and roughly chop it.

Heat a large sauté pan over medium heat and then add the olive oil. Add the thinly sliced garlic and chili flakes. Sauté till the garlic is golden brown (not burnt). Add sliced onions to the pan, give it a good stir, and cook till the onions begin to caramelize.

Add the escarole to the pan, stirring to coat it with the onions, garlic and chili flakes. Season it with salt and cook till escarole is wilted down 4-5 minutes. Drizzle a bit of olive on top and serve immediately.