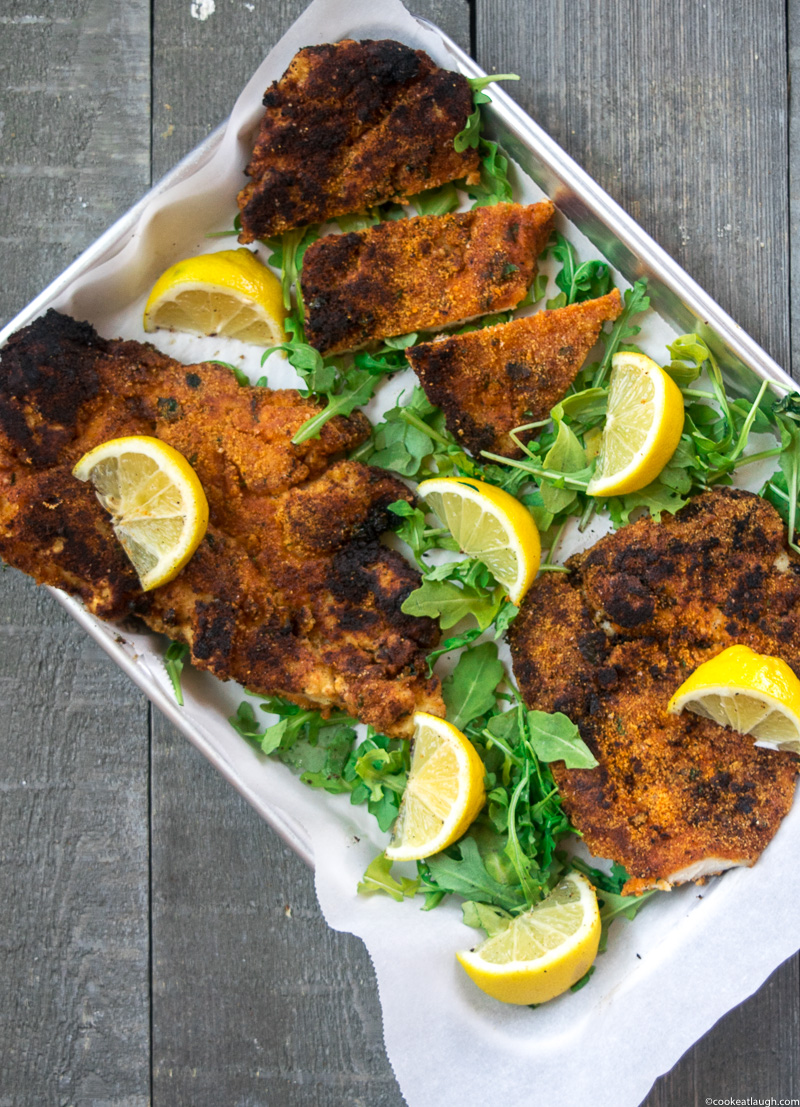 A traditional schnitzel is usually made with veal or pork, but I prefer a chicken schnitzel. Schnitzel is a quintessential German dish, made of meat that is pounded thinly, dipped in flour, beaten eggs, bread crumbs, and then deep-fried. It is an absolute delicious dish to eat, but it's not the most figure friendly.
Since, I like to enjoy a delectable plate of schnitzel without feeling like a baby elephant afterwards, I lightened up the recipe. I replaced the flour with cornstarch, the bread crumbs with almond meal, and instead of deep-frying I lightly pan fry. I also added a kick of spice to my schnitzel recipe because I am all about flavor. This Spice crusted chicken schnitzel (Gluten-free) is flavorful and guilt free.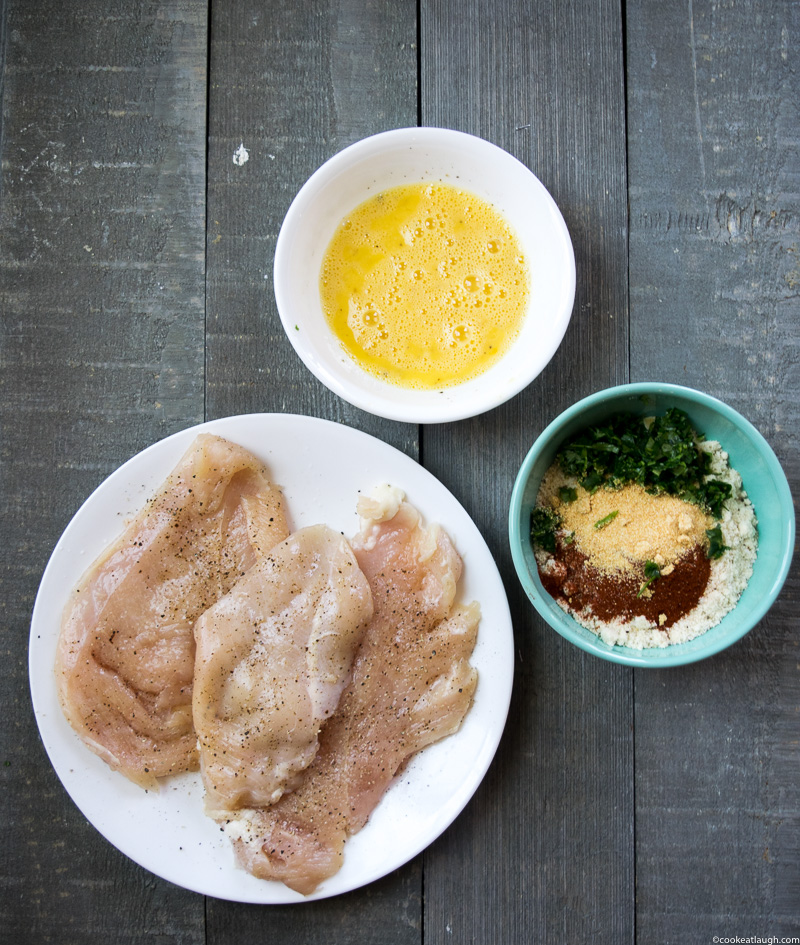 When I graduated high school my parents suggested that I should travel and see the world before I start college. My parents are amazing. The plan was to travel through Europe for a month and then go to India to spend time with my grandma.
I went to Germany first to visit some family. I spent two weeks in Germany, spending quality time with family, exploring the country, and enjoying all the phenomenal food. I fell in love with German sausages, cheese, schnitzel, and fried potatoes. My next stop was Austria, where I continued to eat my weight in strudel, goulash, bread dumplings, and of course some more schnitzel. From Austria, I went to France and then Italy. I am so grateful that I got the opportunity to travel because it helped me to grow as a person and broadened my culinary knowledge.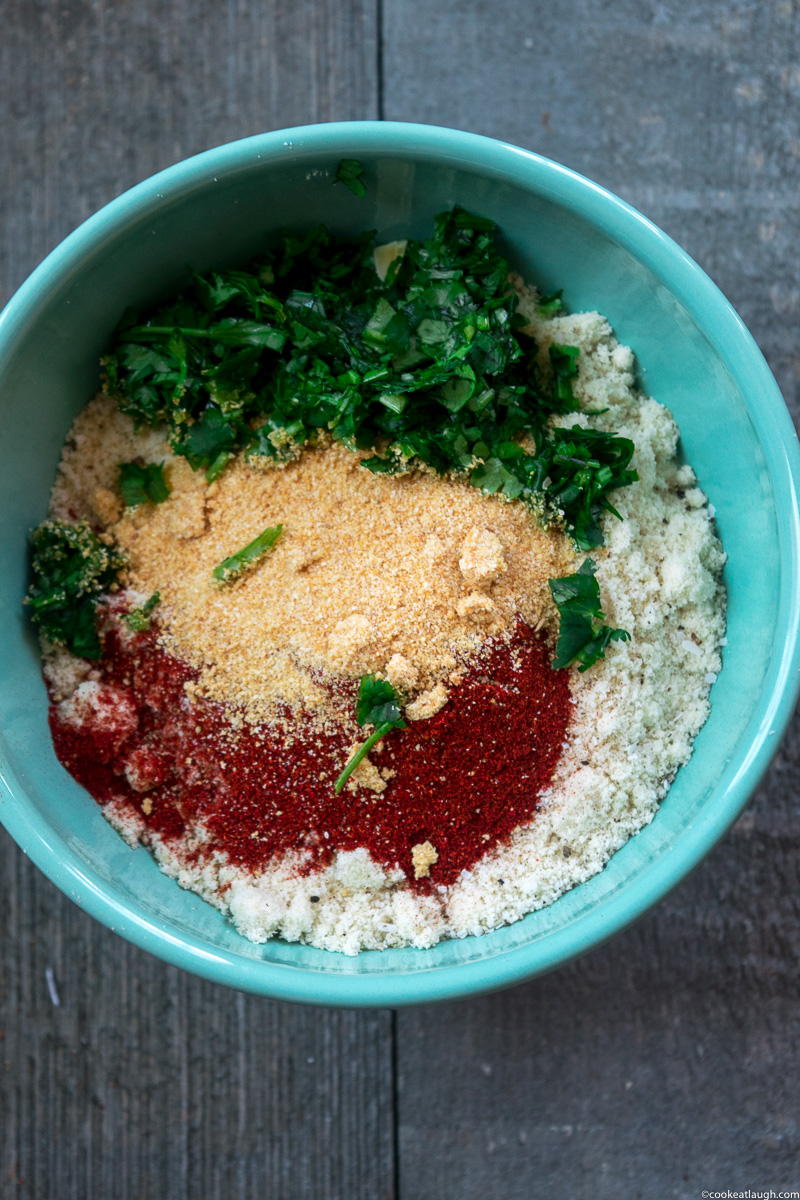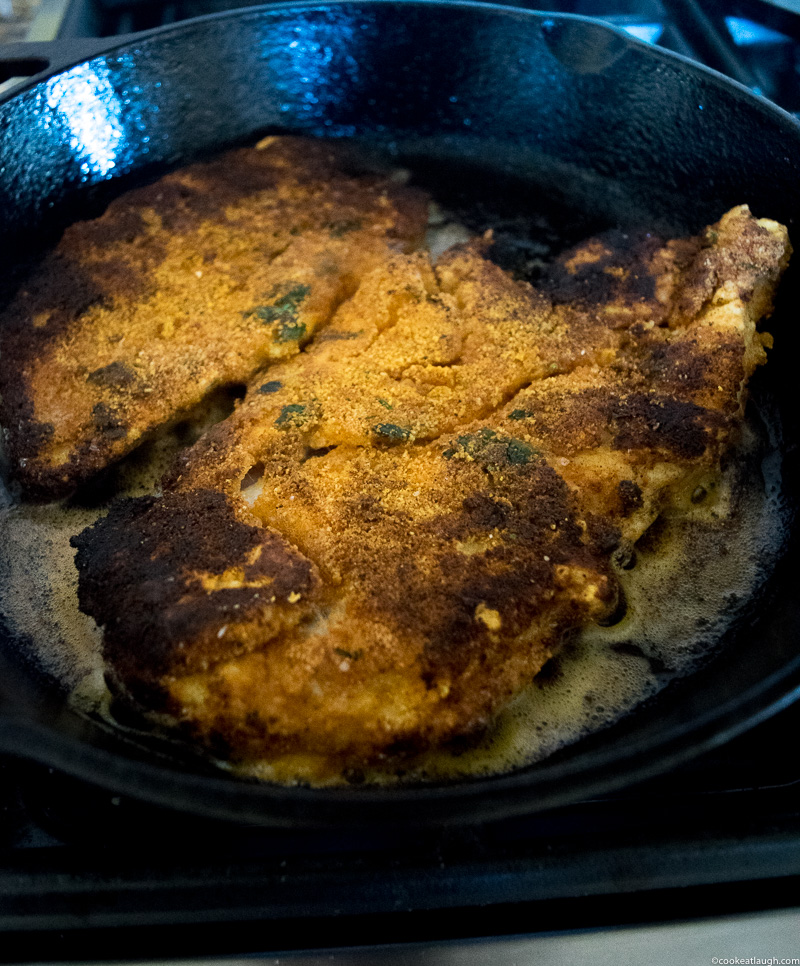 When I returned home, I started to re-create recipes that I discovered during my travels. Chicken schnitzel is a dish that I began to cook often. Over time I began to experiment with different methods of making schnitzel. I love a traditional schnitzel, but adding spices such as garlic powder, onion powder, and paprika really kicked up the flavor of the schnitzel.
This Spice crusted chicken schnitzel (Gluten-free) is healthier, lighter, and tasty alternative to a traditional schnitzel. The almond meal crust yields for a perfectly crisp schnitzel. I love to serve my Spice crusted chicken schnitzel (Gluten-free) with sautéed green beans, sweet potato cauliflower mash, or a salad.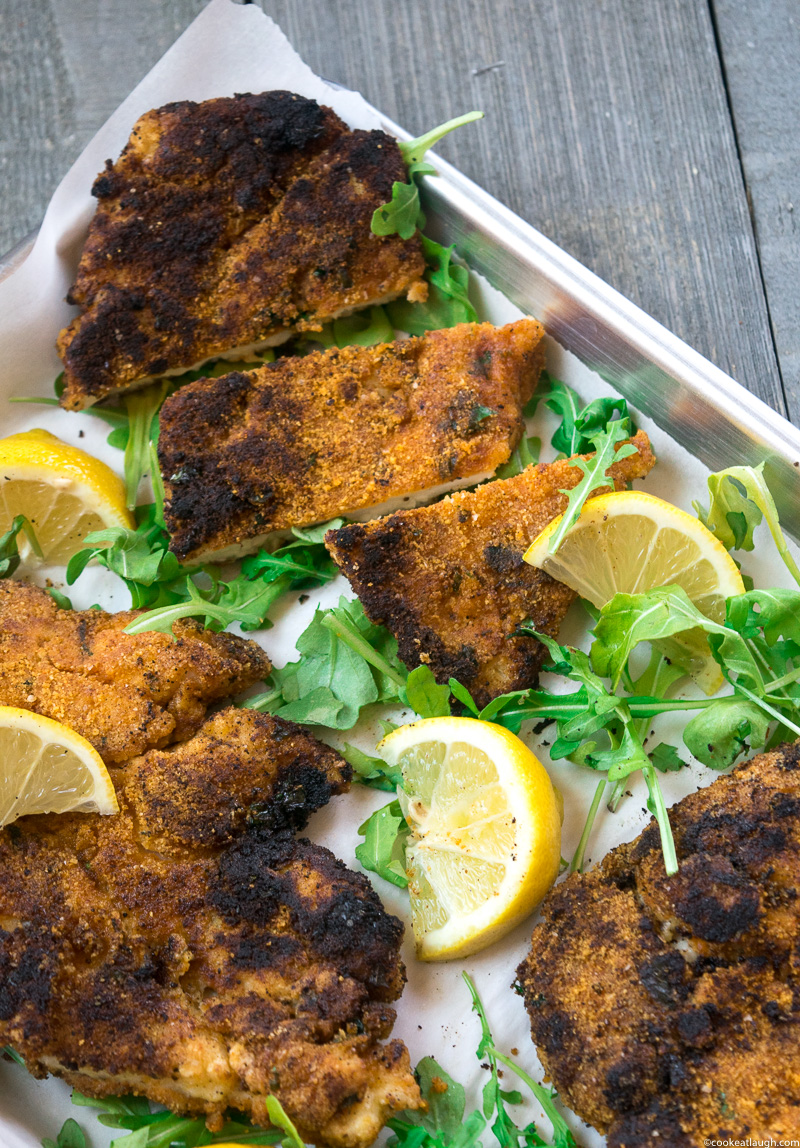 Looking for more healthy dinner options try these recipes: chickpea curry, white bean tostadas, green masala roast chicken, lemon garlic spaghetti squash, and meatballs.
Thank you for reading! If you enjoy my recipes, please subscribe to my free newsletter, so you never miss a recipe. Please follow me on Instagram or Pinterest. . If you make this recipe, I would love to know! Tag me on Instagram@cookeatlaugh and #cookeatlaughblog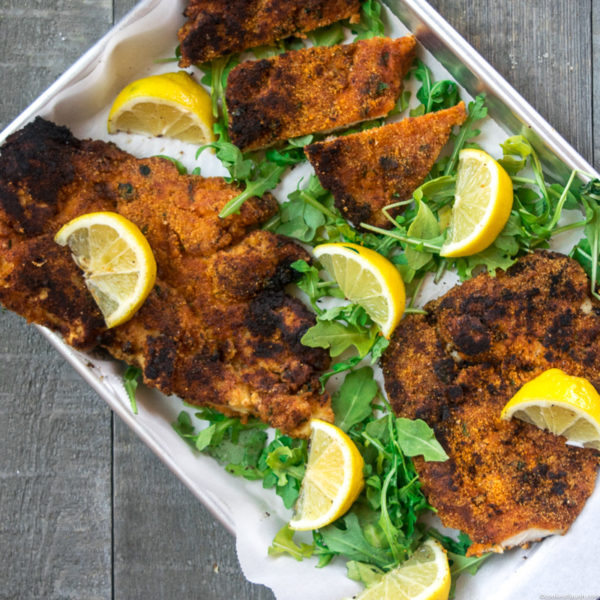 | | |
| --- | --- |
| | |
Place the chicken breast on a plate and lightly season with salt and pepper on both sides. Beat the eggs in a shallow baking dish and lightly season with salt and pepper. Place the corn starch on plate and lightly season with salt and pepper. Place the almond flour on a plate, add the paprika, onion powder, garlic powder, chopped cilantro or parsley , and season with salt and pepper. Mix the mixutre thoroughly.

Taking one chicken breast at a time. Drench it in corn starch, shake off any excess. Dip the chicken in eggs, make sure both sides are evenly coated. Drench the chicken in spiced up almond flour, make sure to coat it evenly. Place the chicken on a plate and repeat the steps with remaining chicken.

Heat a cast iron skillet on medium high heat. Add two tbsp of oil and let it heat up. Cook 2 chicken breast, 2-3 minutes on each side, till the crust is golden brown. Transfer the chicken on a plate lined with paper towel. Add the remaining oil, let it heat up, and cook the remaining chicken breast.

Transfer the schnitzel to a platter, garnish with additional chopped cilantro or parsley and lemon wedges.
Seasoning each component is essential to getting a well seasoned schnitzel.