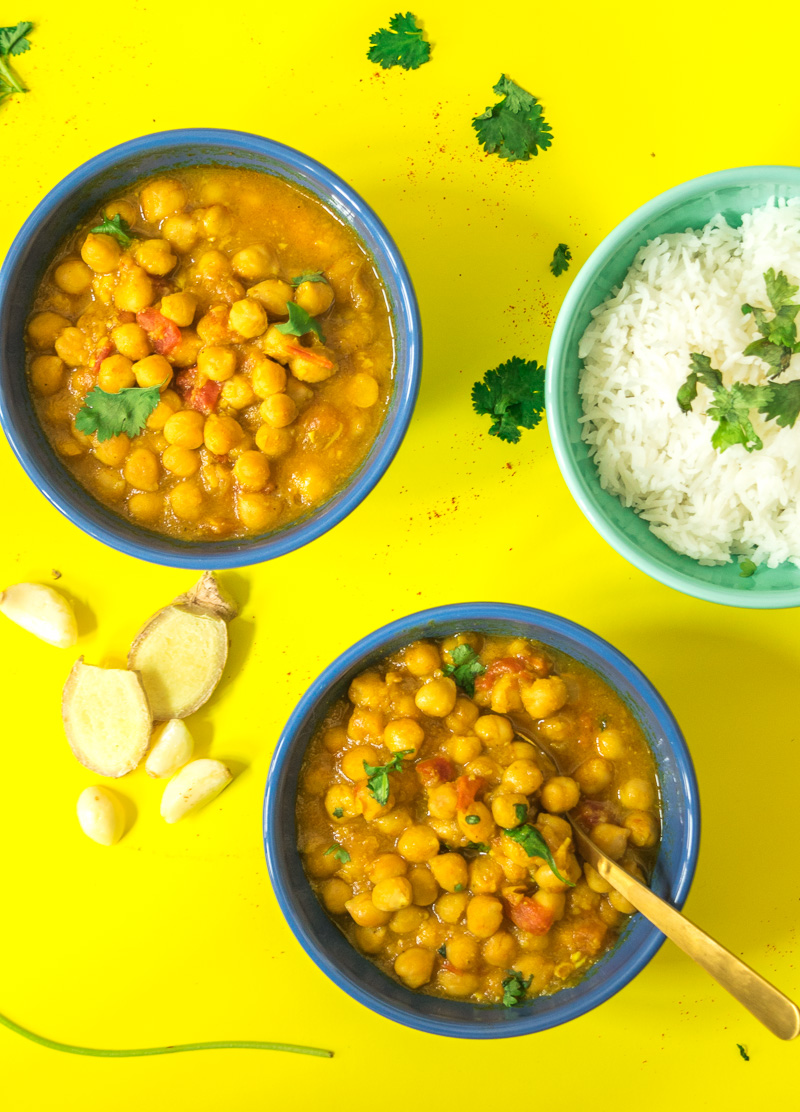 Being a parent has to be one of the most thankless jobs out there. I wouldn't know as I'm a parent to only a furry dog child who thanks me every morning for just opening my eyes.
I know, she's the best!
Looking back to my childhood, I now realize how lucky I am to have parents who always provided us with fresh home cooked meals. No matter how tired they were, even after having worked all day, they always cooked fresh food. I only felt gratitude for this when I got older and started cooking myself.
It really does take a lot of dedication to prepare fresh meals after an exhausting day, even simple dishes such as this chickpea stew.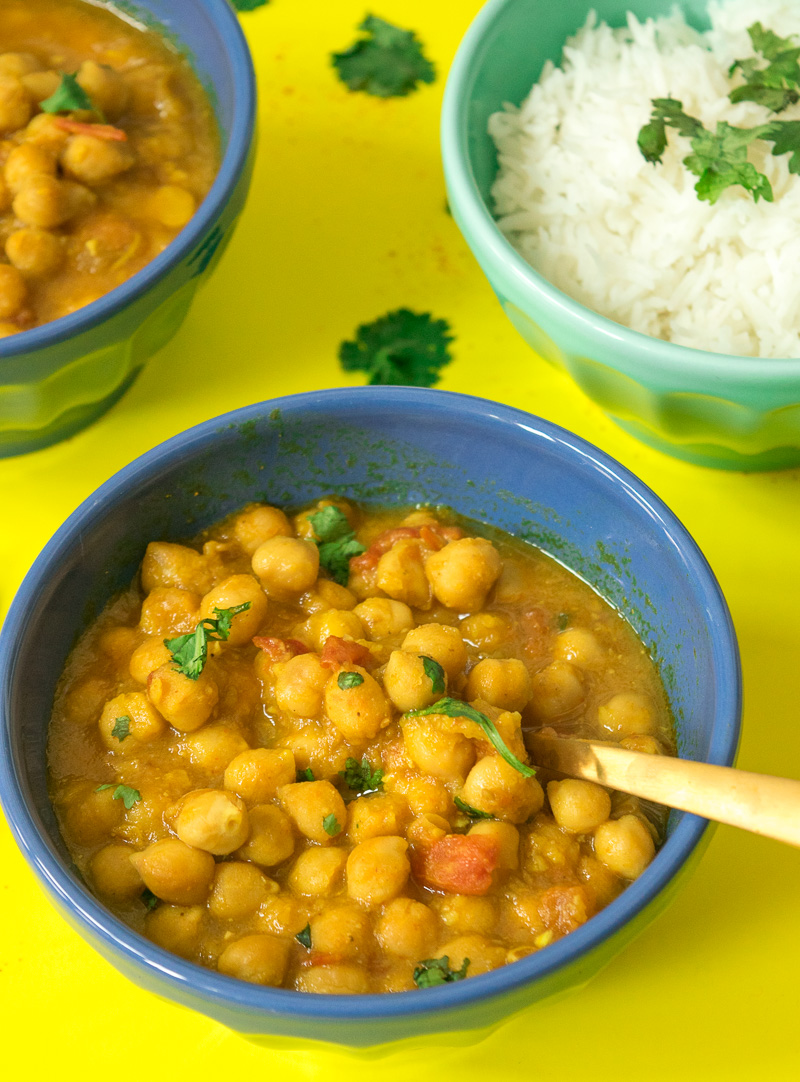 I also have to give a round of applause to my mother-in-law who use to travel 1,500 miles just to prepare and freeze meals for her son, so that when he returned home from his travels he would have home cooked meals.
That's what you call being a dedicated parent. The man is definitely spoiled.
All kids at some point or another give their parents a hard time with food. I have countless memories of my mom coming home from work and our first question to her would be "what's for dinner tonight?" not "how are you mom?" or "how was your day?" as if she was a food bank and not a person with real feelings. The sweetest person that my mom is, she would politely reply "Chickpea curry" and I would promptly roll my eyes and grunt. Yes, I know I was every parent's dream.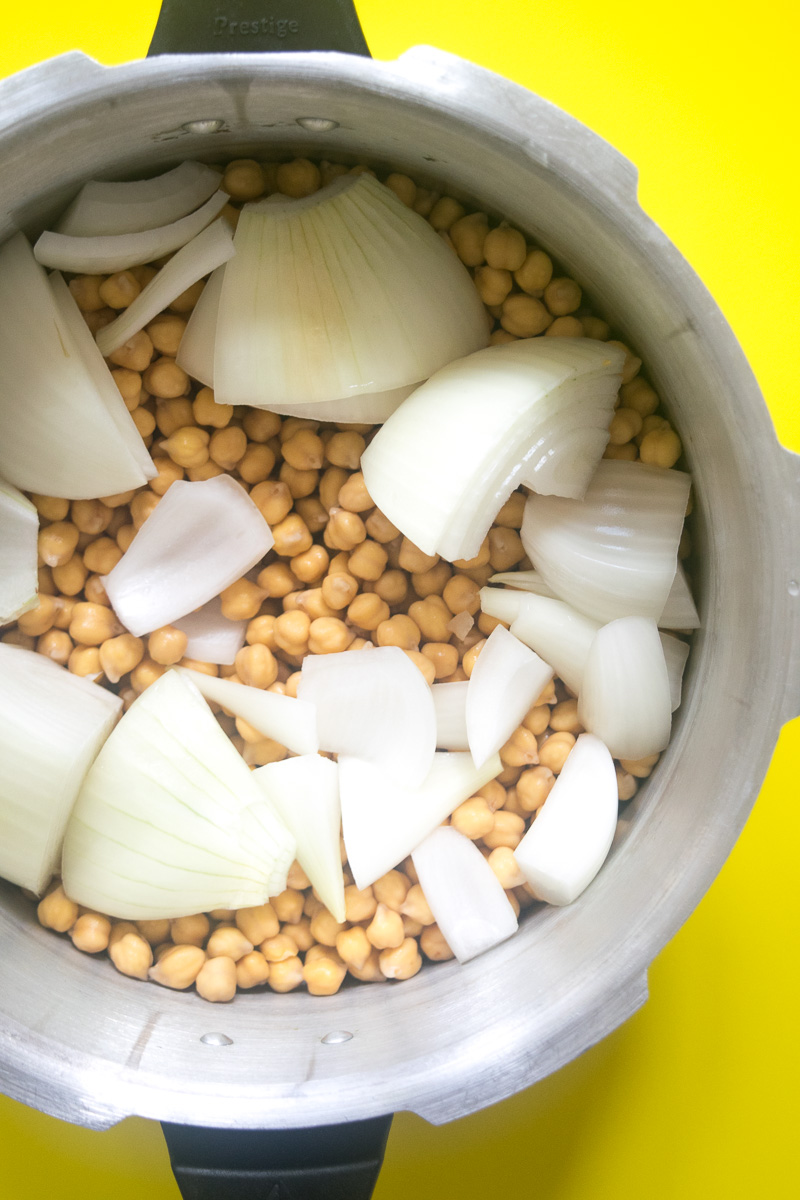 My fur child sometimes gives me the stink eye when I give her the usual gourmet homemade meal. When she does, I think to myself "you're such a brat". So, I can only imagine what my parents thought of us when we were being fussy.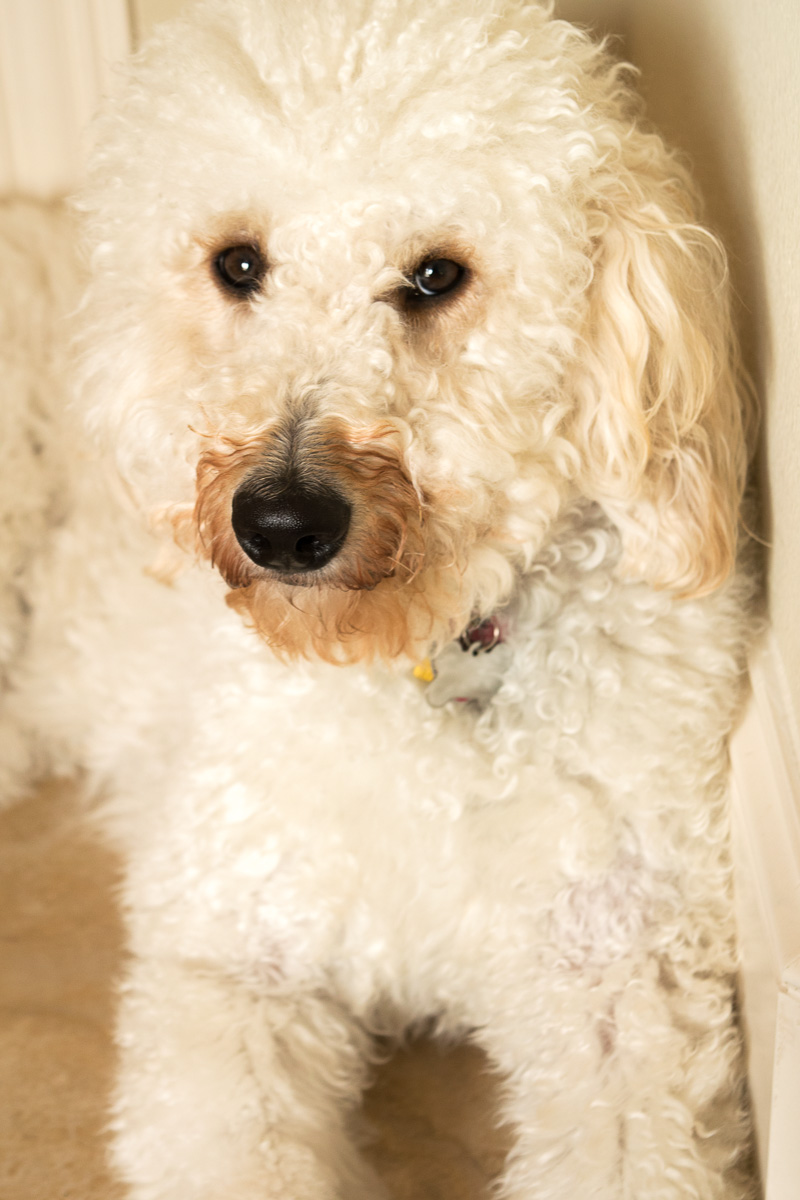 It's okay parents, I heard Karma is not nice and she's coming my way.
These days, having acquired a more sophisticated pallet, I would be delighted if I were served chickpea stew for dinner. It's comfort food. This chickpea stew is not like the ever-popular Indian dish Chana masala: it uses the same spices such as cumin, coriander powder, turmeric, garam masala, and chili powder, but the cooking technique and flavor are different.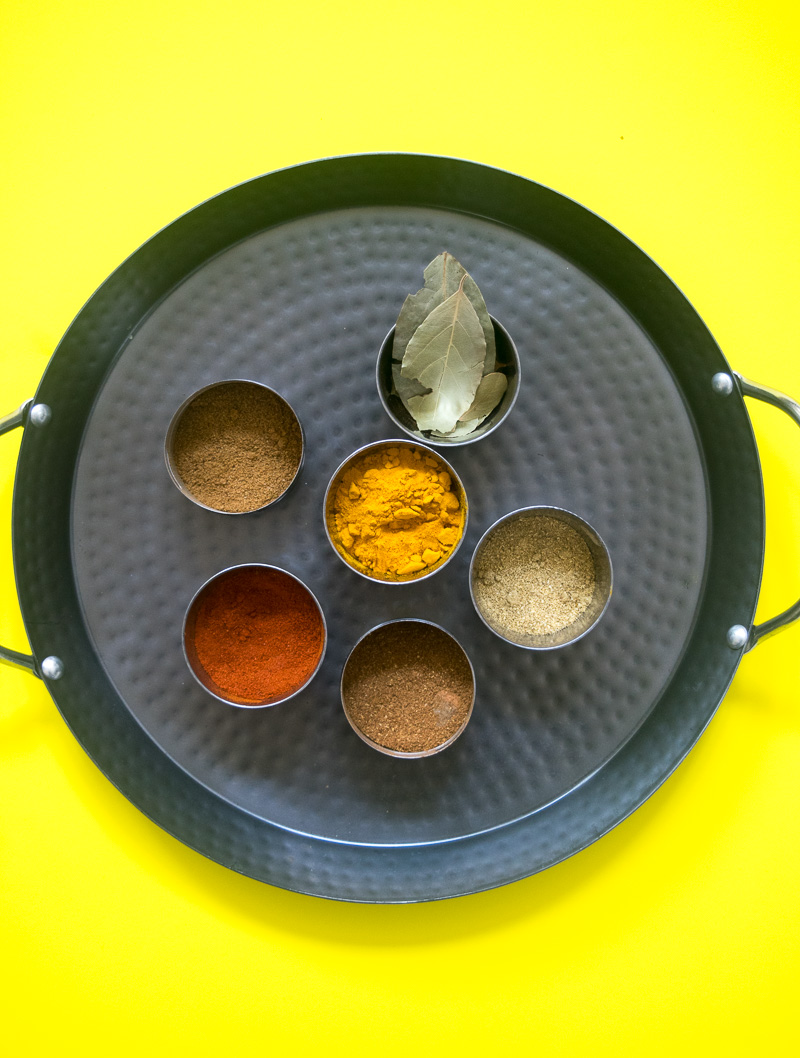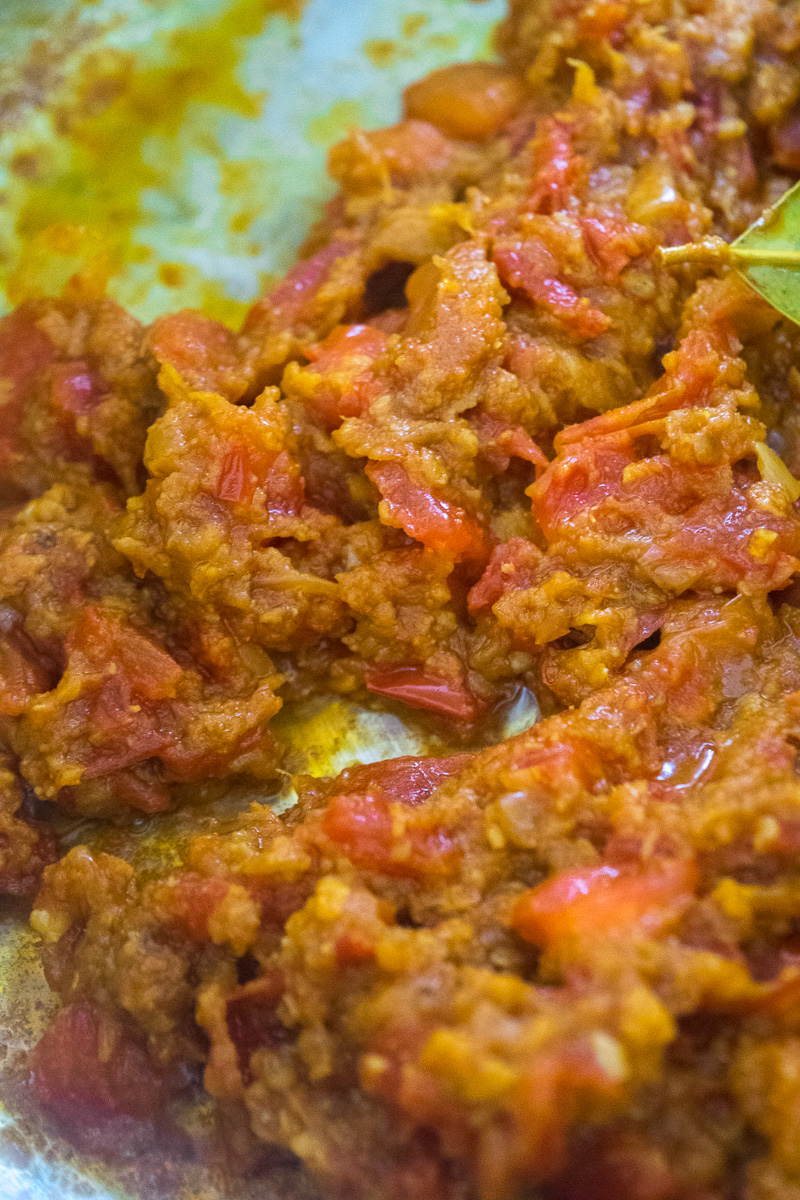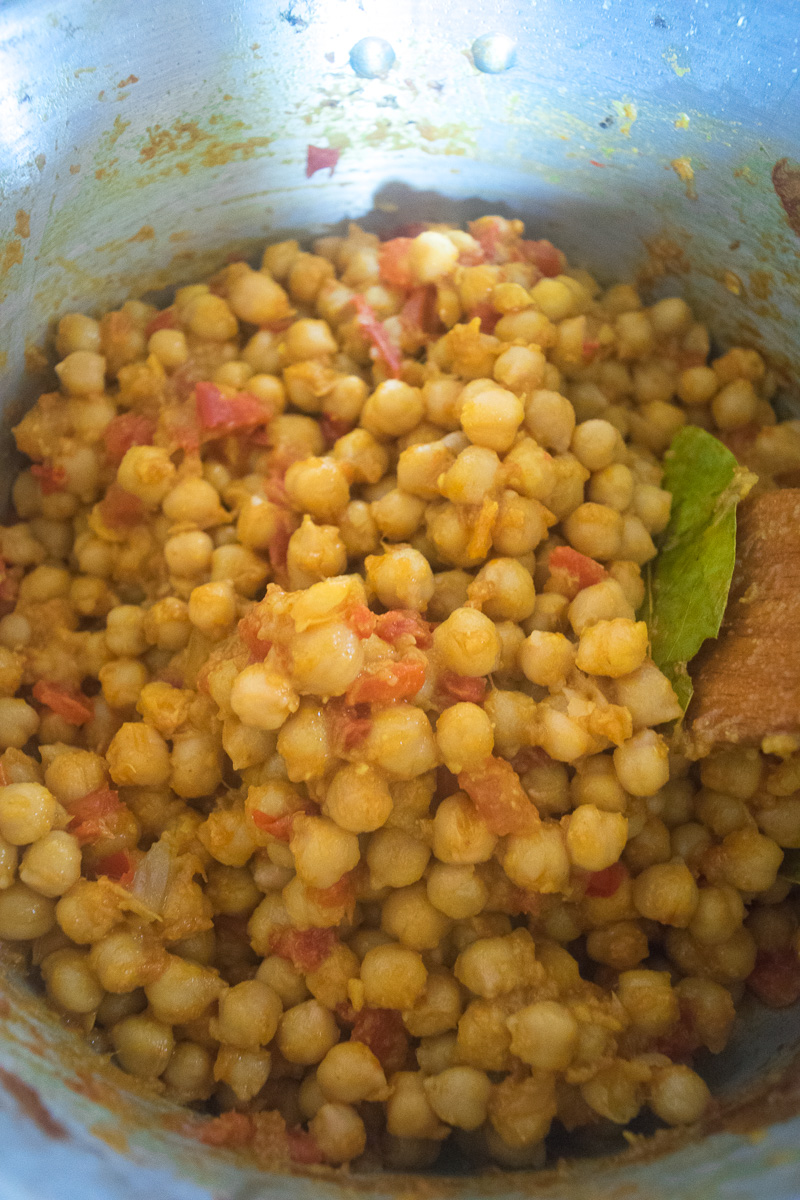 First raw chickpeas are soaked in water overnight then cooked with an onion. Next, ginger garlic paste is cooked along with the boiled onions, tomatoes, and spices to make a rich masala(spice) paste. The addition of bay leaves adds a welcoming sweet savory aroma and using the reserved cooking water used to cook the chickpeas and onions helps to create a rich toothsome gravy.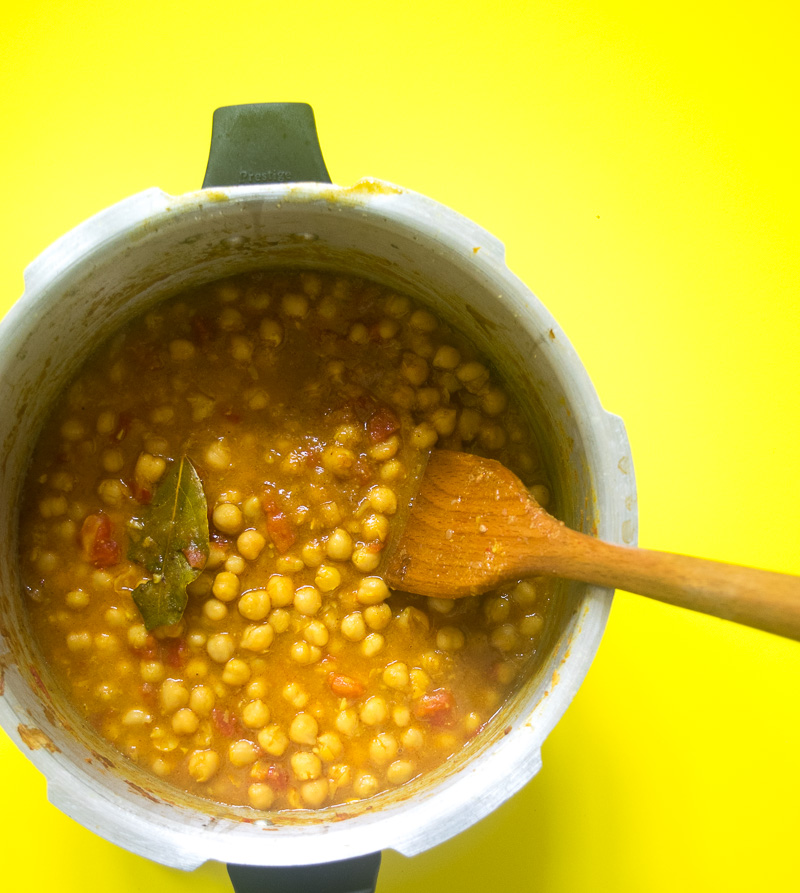 This recipe is wonderful because it's cooked in one pot and it's fairly straight forward. I know you might think to yourself, I can easily replace the raw chickpeas with canned chickpeas. NO! Don't do it. The flavor and the texture of the chickpeas and curry will not be the same if you use canned chickpeas.
My favorite way to eat this chickpea stew is with rice or cauliflower rice. A perfect dish for the fall and as an added bonus, it is 100% plant based and a great source of protein.
Thank you to all the dedicated parents out there who make an effort. We might not appreciate it now, but we will one day.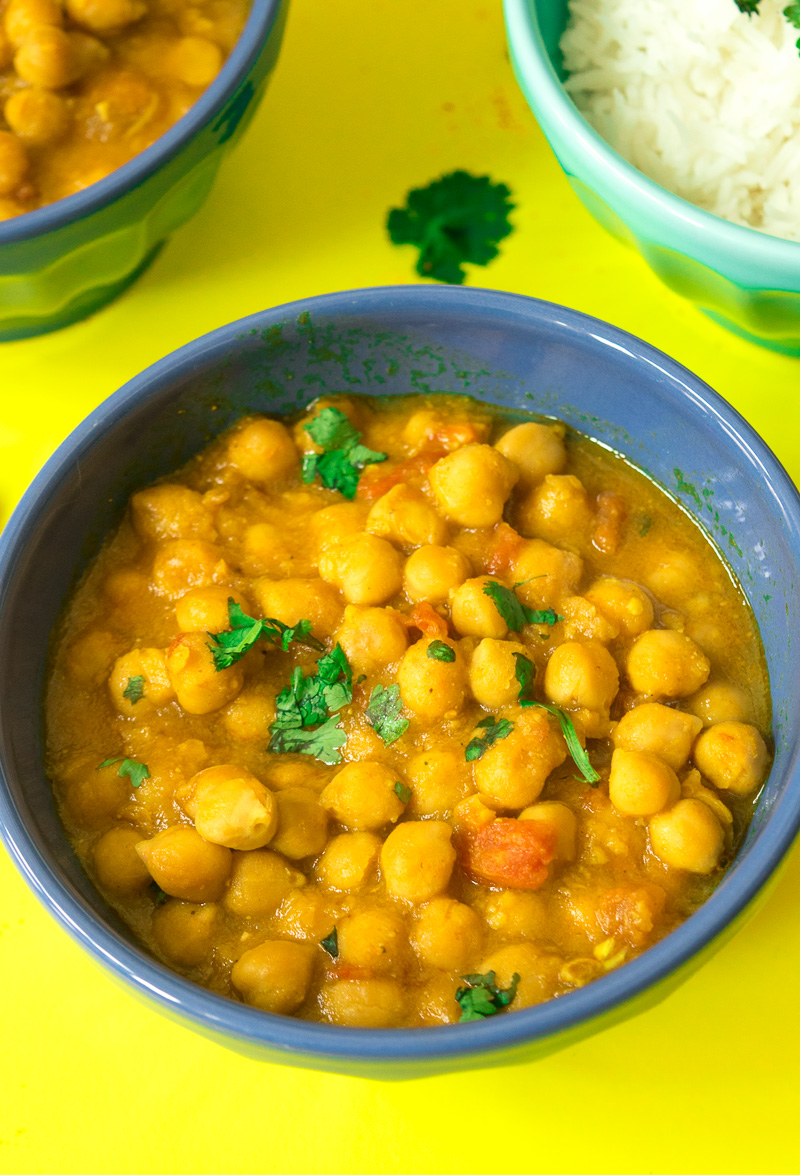 *Thanks for stopping by ! For more CookEatLaugh in your life, follow me on facebook, Instagram or Pinterest. Subscribe to receive new posts via email. And if you make this, I'd love to see! Tag me on Instagram @cookeatlaugh and #cookeatlaughblog.*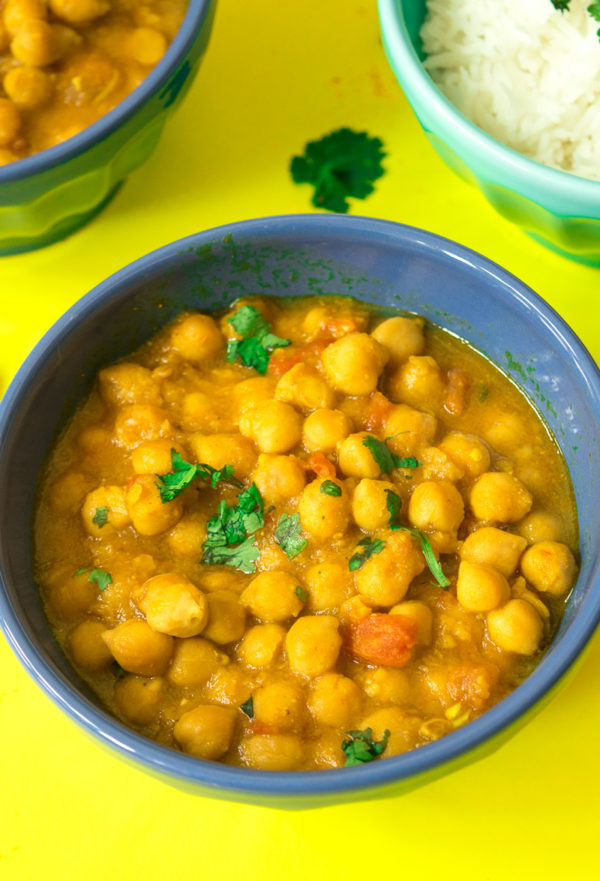 | | |
| --- | --- |
| | |
The night before, put the dry chickpeas in a large bowl and cover them with plenty of water (at least double their volume). Soak it overnight. The next day drain the chickpeas, rinse it a few times, and keep them aside.

Pressure cooker method: add the soaked chickpeas, onions, 1 tsp of salt, and 6 cups of water in a pressure cooker. Give it a good stir, close the pressure cooker, and turn the gas to high heat. Once the pressure comes up lower the heat to medium.The chickpeas need about 12whistles to cook through.

Stove top method: To a large heavy bottom pot add soaked chickpeas, onions, 1tsp of salt, and 7 cups of water. Give it a good stir, turn the stove on medium high heat, bring the chickpeas to a boil, and then lower the heat and simmer for 1½ hour until they are tender.

While the chickpeas are cooking, grind up the ginger and garlic to a smooth paste. Keep aside.

Drain the chickpeas, reserve the boiled onions, and reserve 3 cups of cooking liquid aside.

Heat the same pan on medium heat, add the oil and let it heat up. Add the ginger garlic paste and fry for 20 seconds. Then add the boiled onions, bay leaves, and fry till the onion is golden brown. Make sure to constantly stir, in order to avoid burning the spices.

Add the turmeric, cumin, coriander, and chili powder, stir well, and fry the spices for 10 seconds as they begin to release their aroma. If spices begin to stick add a splash of water.

Add the chopped tomatoes, give the masala a good stir, and fry for 5-7 minutes. The tomatoes should begin to soften, mash them lightly with the back of the spoon, and continue cooking the masala (spice mixture) till it begins to release oil from the sides.

Add the cooked chickpeas to the pan, fry for 2-3 minutes as the masala coats them. Add the reserved cooking water, stir well, season to taste, and bring to a boil.

Simmer and cook with the lid on for 10-15 minutes. Stirring half way through.

Add the garam masala, stir well, and garnish with fresh cilantro.

Serve with rice or naan. Enjoy!