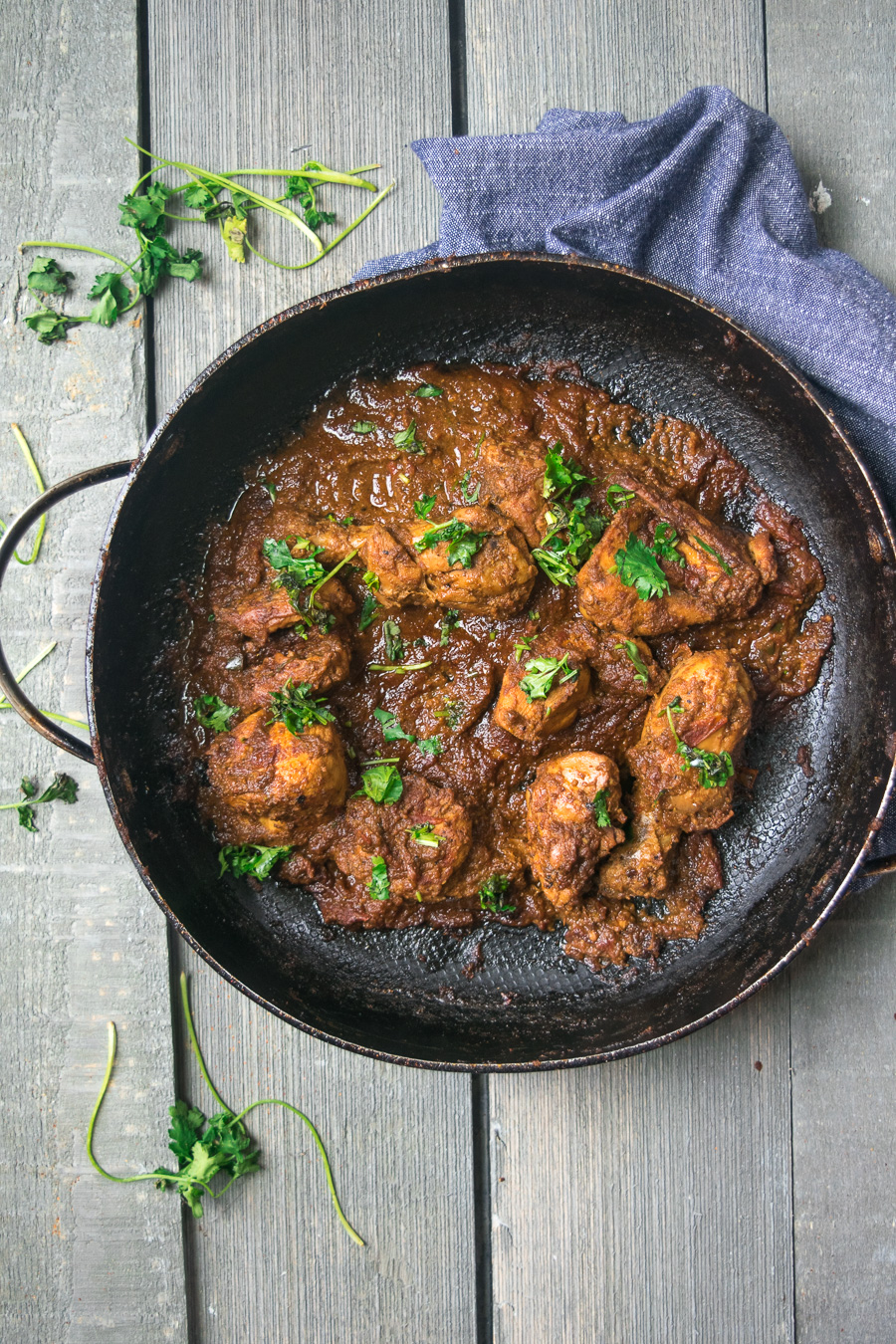 Growing up my parents, who are phenomenal cooks, fed us all kinds of delicious food, especially mouthwatering Indian food. The house was always filled with the aroma of Indian spices. Since I lived there, my senses were immune to these smells, but my friends would often tell me that coming over to my house would make them instantly crave chicken curry.
Speaking about curry, I often hear this phrase "I love curry". The word curry in India translates to any dish with sauce. We always use a combination of spices when making any Indian dish. We don't have a specific spice called curry.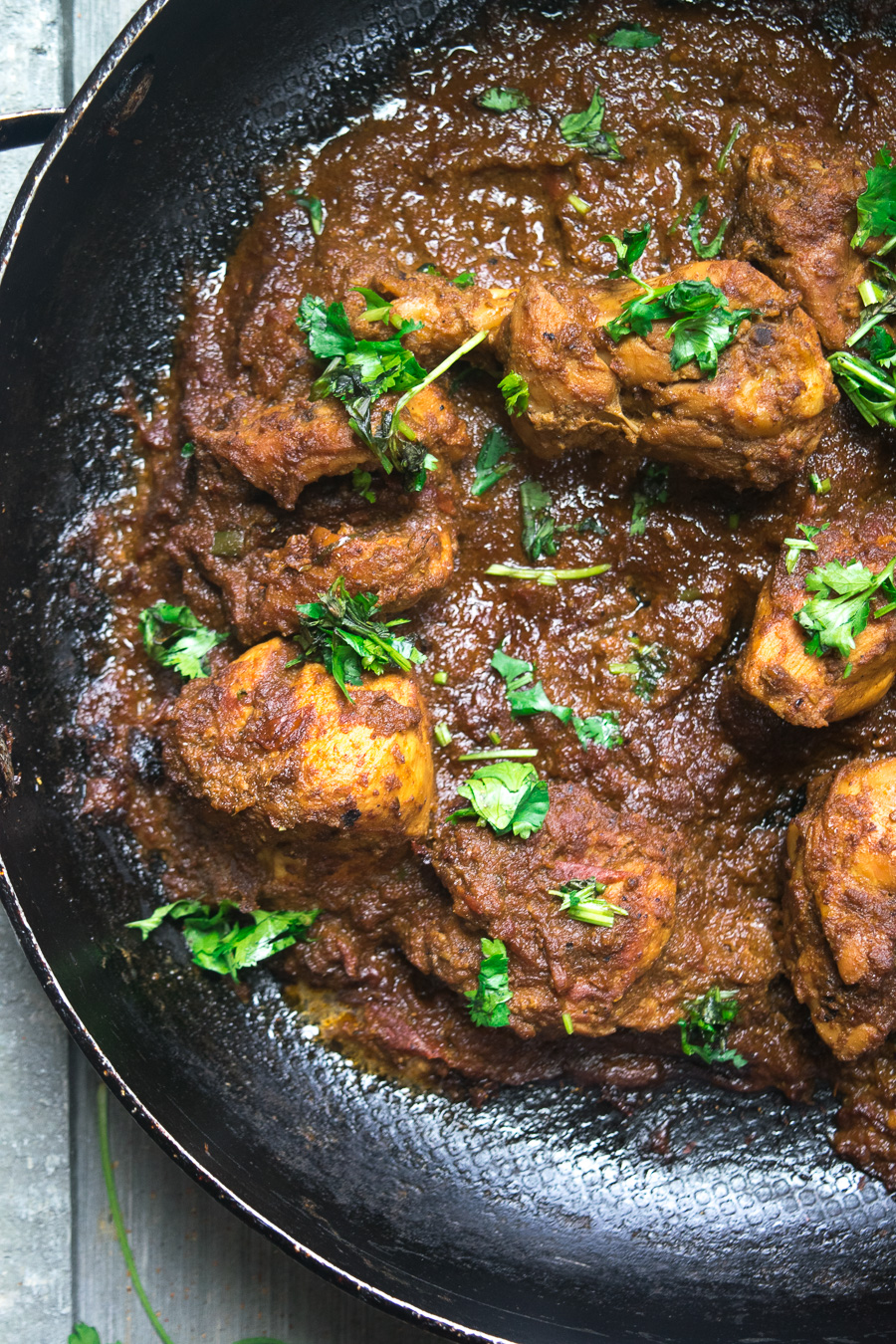 People always ask me to recommend an Indian restaurant. The truth is I rarely go out to eat Indian food. If I could recommend my parents' house, I would (they really should open a restaurant).
Most Indian restaurants I've been to are quite disappointing and not authentic. The only time I've had exceptional Indian food at a restaurant was at a hole in the wall place in San Francisco called Shalimar. Their chicken curry and other dishes tasted like home cooked authentic Indian food.
I've always loved cooking and baking, surprisingly though I've never felt the need to learn Indian cooking. I blame this on my parents, they knew that if they taught me Indian cooking I wouldn't need them as much. Just kidding, in my mind, I just figured my parents would always be there to satisfy my Indian cravings.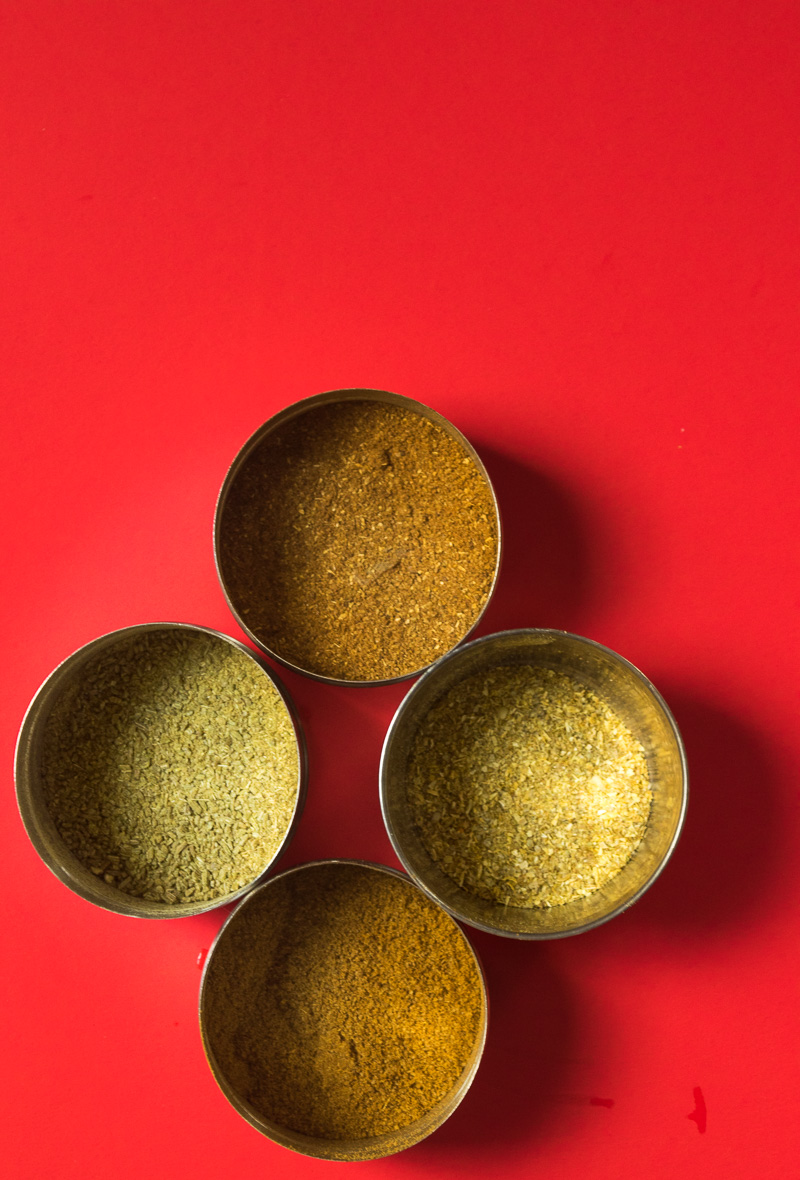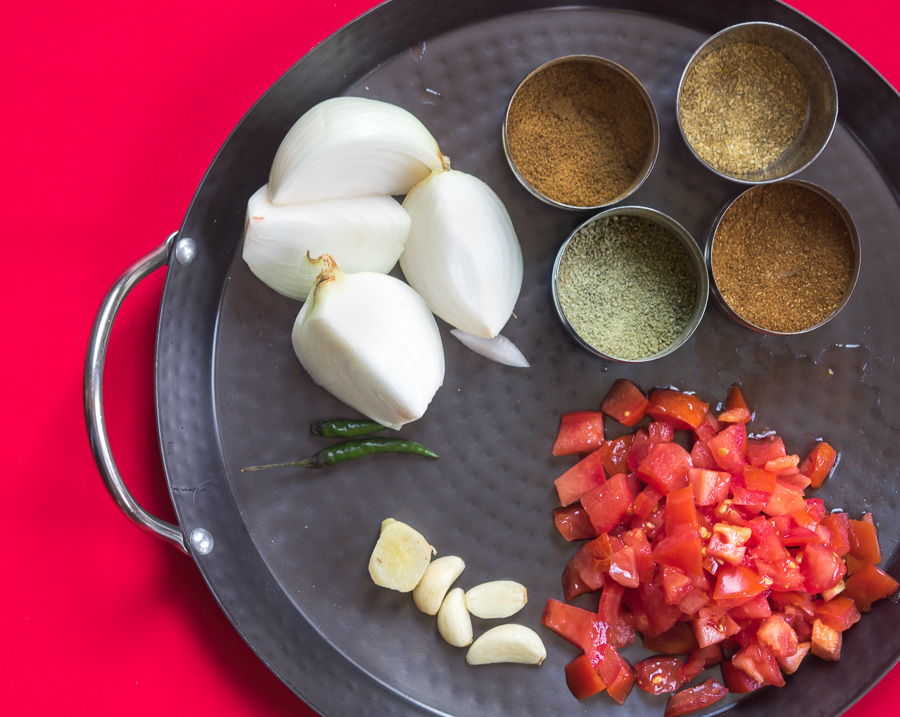 That changed when I moved almost 2000 miles away. Bye bye, my favorite Indian restaurant (parent's home).
I went into this panic mode and thought how will I ever learn to make chicken curry for myself. I learned the basics of Indian cooking through osmosis from my parents. My dad had attempted to teach me Indian cooking a few times in the past, but I was a little too impatient. At least, that is what he would always tell me.
In the back of my mind, I knew why my dad was really teaching me Indian cooking, he was preparing me to be a good Indian wife.
Now it became a necessity for me to learn Indian cooking. Chicken curry needed to be back in my life A.S.A.P.
Forget being a wife, I was more concerned about who is going to be feeding me my favorite curries.
I called my mom and asked her to give me a recipe for a simple chicken curry. I didn't even bother calling my dad for a recipe because even his simplest recipes can be 5 pages long. He is a brilliant cook and a perfectionist when it comes to cooking.
I jotted down my mom's recipe on a torn envelope (I still have it in my recipe book) and tried my hand at my first chicken curry.
I've made many chicken curries and other Indian dishes since then, but this recipe still holds a special place in my heart.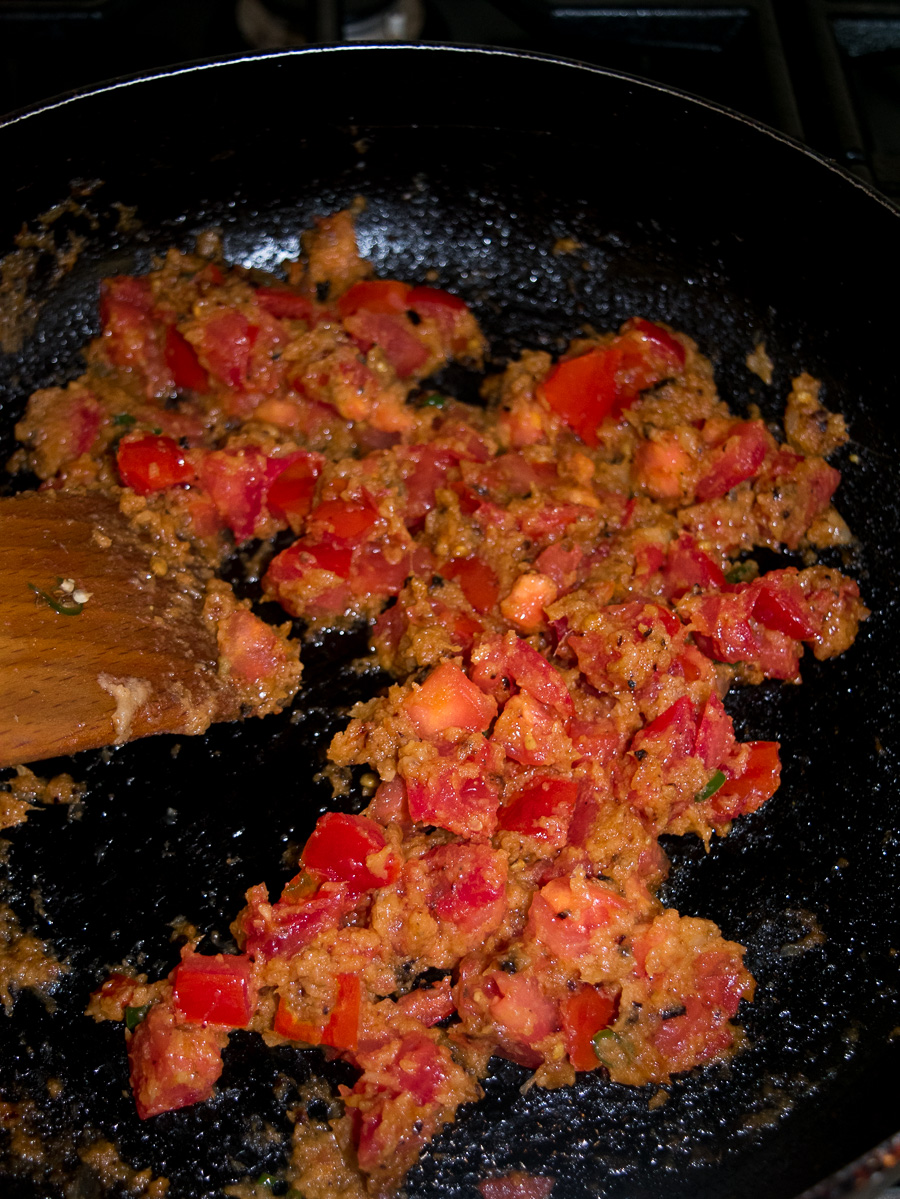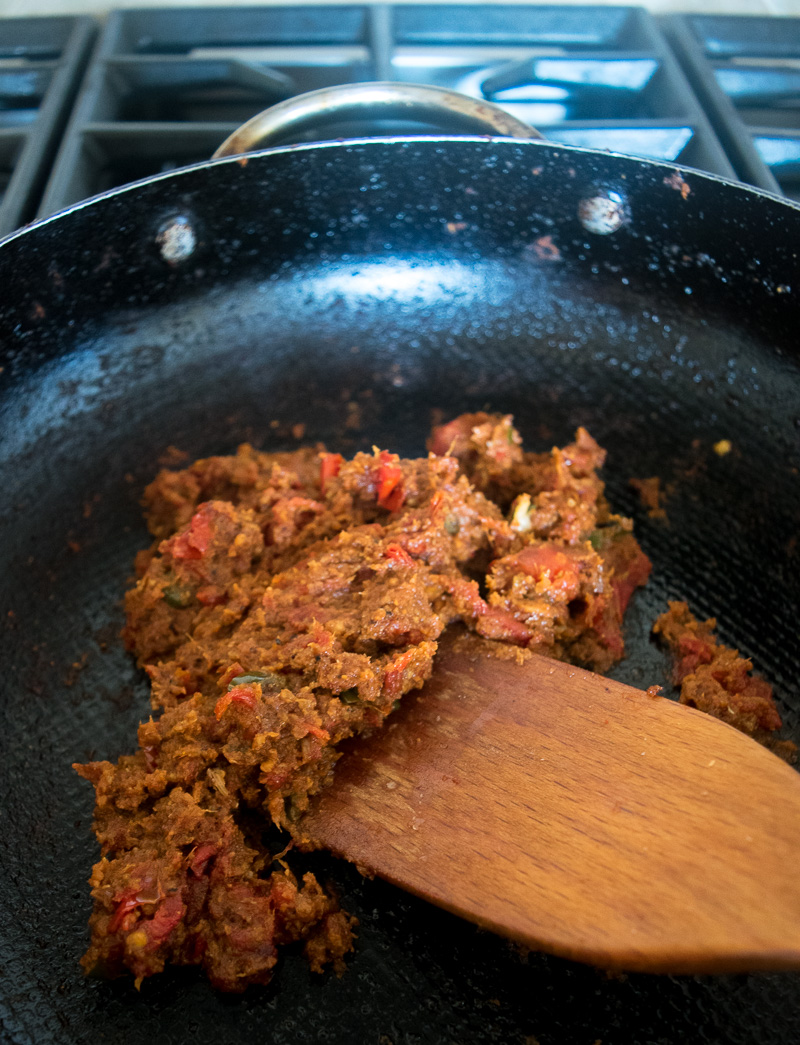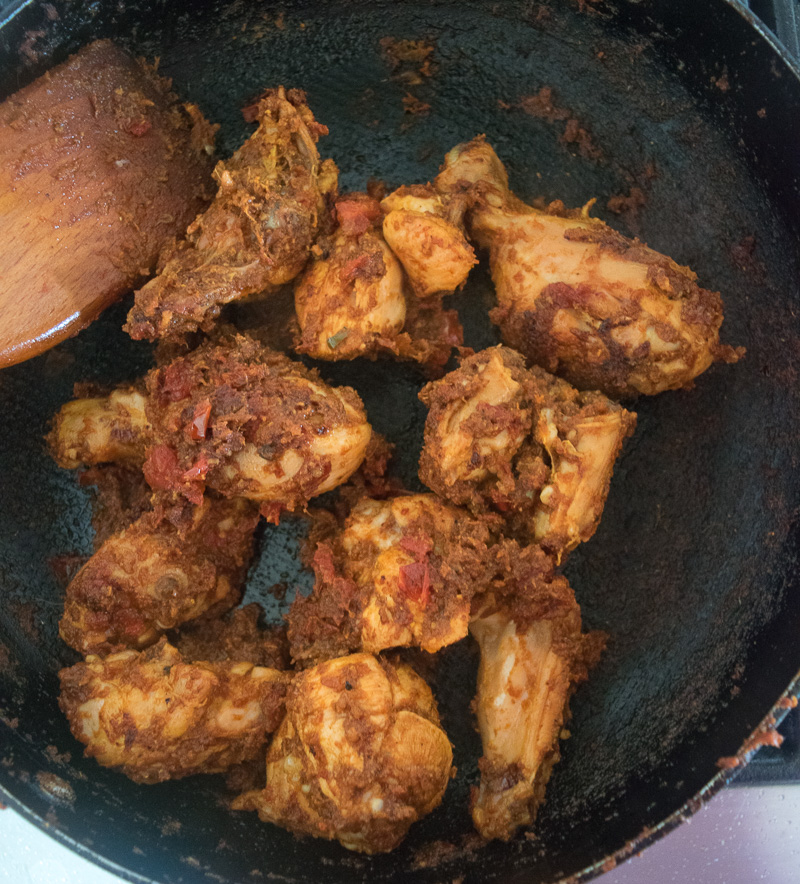 My mom's simple chicken curry is filled with aromatic spices such as coriander and fennel powder. The addition of garam masala and ginger adds a nice warmth. To add another depth of flavor I use bone in chicken…the bones add a lot of flavor to the curry.
This chicken curry is not overly complicated and will take roughly an hour to make. I simplified this recipe even more, so really there is no excuse not to make it.
I urge you to double the recipe so that you have leftovers because it always tastes better the next day.
Serve this dish with some raita, dal, pickle and either some naan or rice to make a complete meal.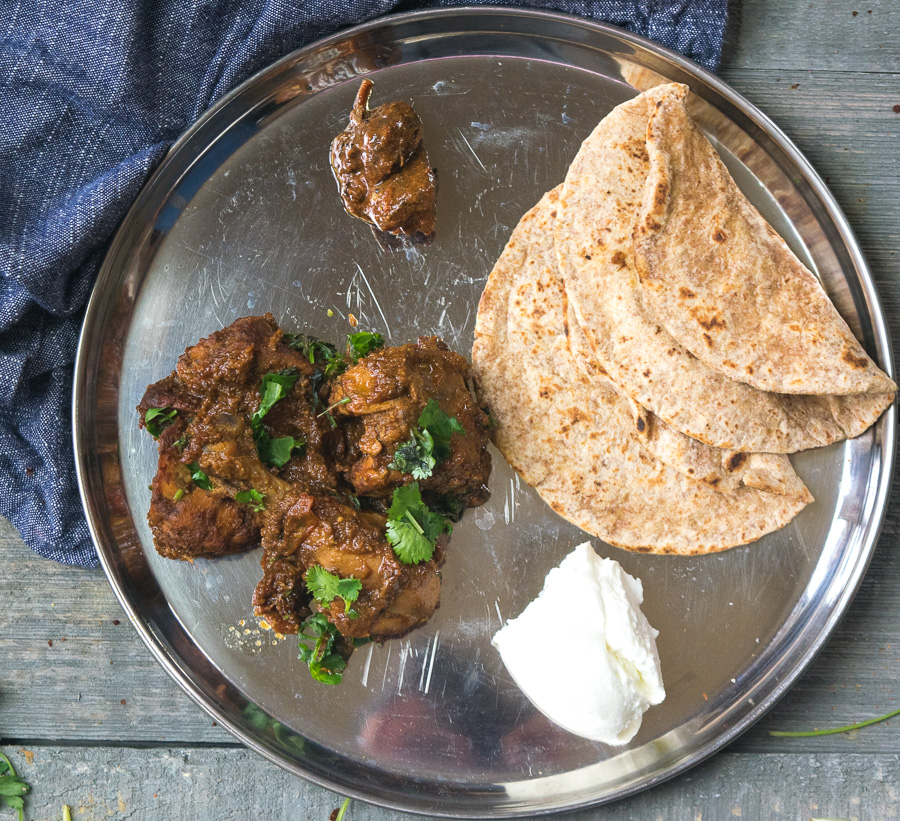 *Thanks for stopping by ! For more CookEatLaugh in your life, follow me on facebook, Instagram or Pinterest. Subscribe to receive new posts via email. And if you make this, I'd love to see! Tag me on Instagram @cookeatlaugh and #cookeatlaughblog.*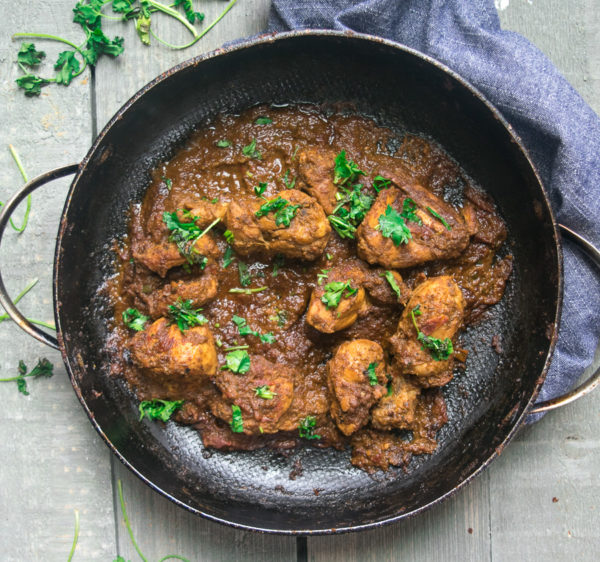 | | |
| --- | --- |
| | |
In a medium bowl add the chicken, Greek yogurt, turmeric, salt, and mix well. Set aside and let it marinate. About 20 minutes

Add ginger, garlic, and onion in a food processor and grind them into a paste.

Heat oil over medium flame in a heavy bottom pan.

Add the onion mixture to the pan and fry till golden brown. This will take anywhere from 15-20 minutes. Do not try to rush this process becauase this is what will give flavor to the curry. Stir the mixture frequently, it shouldn't stick to the bottom of the pan. If it does add a tablespoon of water to help it release.

Add the chopped chilies and fry for 20 seconds.

Add chopped tomatoes, coriander powder, fennel powder, cumin powder, and chili powder to the pan.

Fry the spice paste (masala) on medium to medium low flame for 8-10 minutes. Again if the masala starts to stick just add a bit of water. Just like frying the onions you do not want to rush the process of properly cooking the masala paste because this will help to flavor the curry. The masala paste is cooked properly once it begins to release oil from the sides

Turn up the heat to medium high, add the chicken, mix thoroughly to incorporate the spice paste. Fry for about 5 minutes till the chicken pieces are sealed.

Add water, scrape the bottom to release any spice paste and give the curry a good stir.

Season to taste and simmer the curry over low heat with a lid for 25 minutes or till the chicken is full cooked.

Stir the curry halfway through. If the gravy is too thick just add a little more water.

Take the lid off and stir in the garam masala.

Garnish with fresh coriander and enjoy.

*Notes: If you prefer more gravy just add more water. I prefer a thicker gravy when eating with a naan. Be careful not to add too much water though, the rule of thumb is usually to add enough water to cover the chicken pieces. The chicken as it cooks will also release its own water.