I grew up in a household of tea drinkers. I married a human who doesn't really drink caffeine (Yes, I know he is 100% strange). Then there is me a lover of strong coffee and black tea.
I definitely consider myself to be a coffee addict or a more accurate term would a caffeine addict. I don't discriminate.
Lately coffee has been my #1 and since it's melting weather Cold coffee has been my jam.
It requires 3 ingredients, a blender, and about 5 minutes. A delicious iced blended cold coffee that gives Starbucks frappuccinos a run for its money.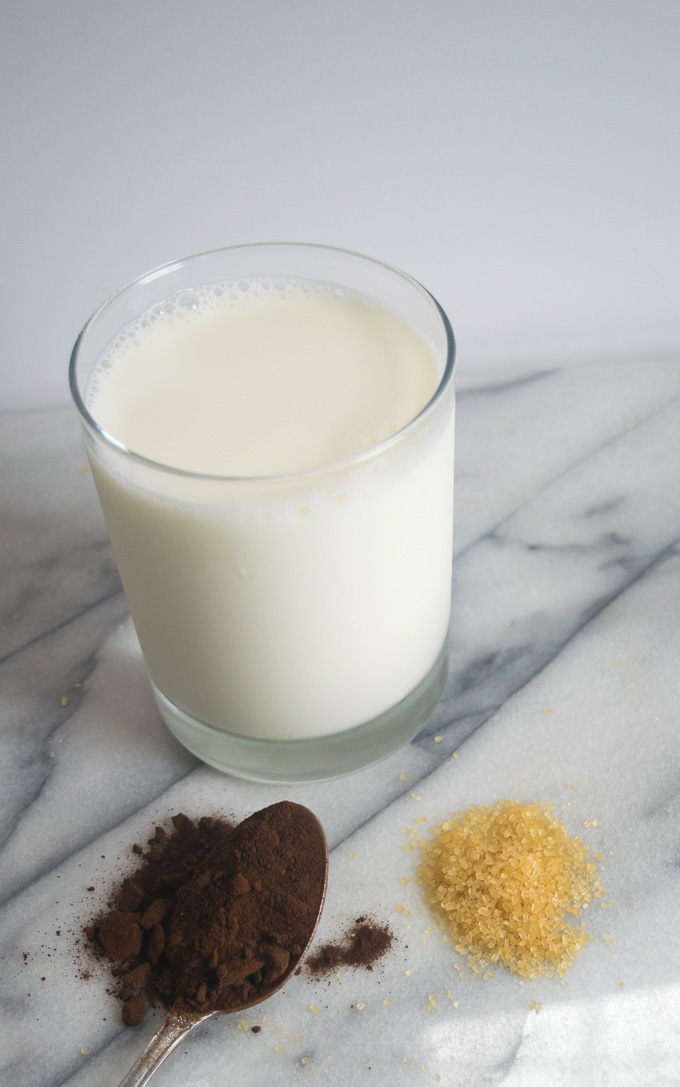 Starbucks venti coffee Frappuccino with whipped cream was my drink of choice in my college days. I use to drink that at least 3 times a week and more when I was studying for exams. I thought it would keep me energized and stay awake while I studied.
Well, how naïve I was back then, the only thing it did was help me expand sideways and provide a major sugar crash. Starbuck Frappuccino's and I have now parted ways.
I still love an ice blended coffee, now I just prefer to make it at home. I like to be in control of the amount of sugar and plus it is so easy to make, that it seems a bit nonsensical to pay over $5 for it.
Now, in this cold coffee recipe, I use instant coffee instead of brewing fresh coffee or espresso shots. This might be the end of the world for the coffee snobs out there. I am a coffee snob too, so trust me when I say you still get a strong coffee flavor. The key is to use a good brand of Instant coffee.
My brands of choice are Nescafe classic and if you want extra flavor I love to use Bru instant coffee with roasted chicory. Chicory is a herbaceous plant native to Europe and is part of the dandelion family. The root of the chicory plant is roasted, ground up and used as a coffee substitute in Europe. In the Middle East and south India, they are used as a coffee additive. Roasted chicory mixed with coffee has a nutty, slightly woody flavor. It is the absolute best.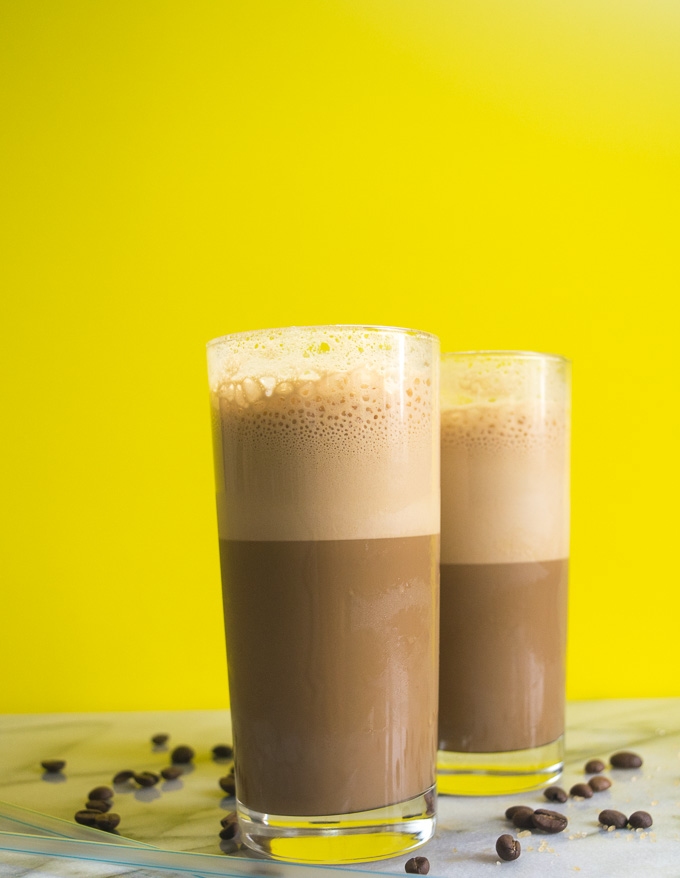 You can customize this recipe to your liking. Prefer a stronger coffee flavor just add more instant coffee powder, like things on the sweeter side add more sugar, and if dairy upsets your tummy use oat milk or almond milk.
This is the perfect recipe to make during these hot summer days when drinking a hot cup of coffee just doesn't seem tempting or right.
*Thanks for stopping by ! For more CookEatLaugh in your life, follow me on facebook, Instagram or Pinterest. Subscribe to receive new posts via email. And if you make this, I'd love to see! Tag me on Instagram @cookeatlaugh and #cookeatlaughblog.*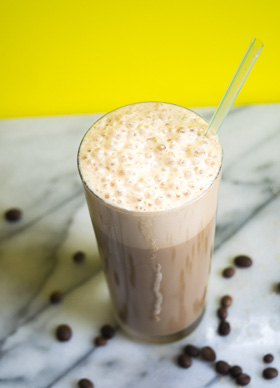 | | |
| --- | --- |
| | |
In a high-speed blender just add all the ingredients and blend on high for a good 30 seconds.

Taste and adjust to your liking.

Pour it into a glass and serve right away.

Note: Makes 2 regular size glass cold coffee or 4 small short glass sized coffee.