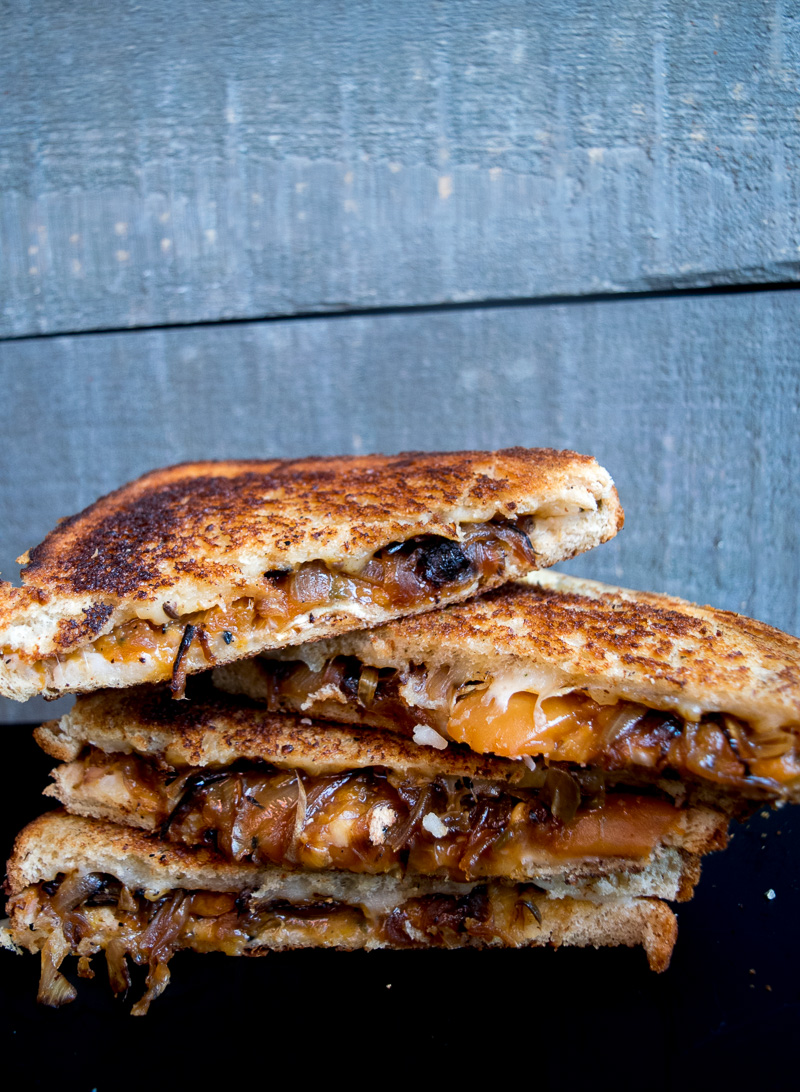 Last week, I made this peach chutney using the scrumptious end of summer peaches. If you haven't checked out that recipe yet, here it is again. It's a combination of sweet, savory, spicy, and tangy flavors that your taste buds will love.
My favorite way of eating it has been to spread it on a seeded cracker topped with a bit of cheese. Its utterly delightful, but eventually I ran out of crackers. Normal humans would've gotten bored and moved on to something else, but not me. When I love something, especially food, I obsess over it and my best ideas are formed in this state. So, naturally I moved on to the next food item I could slather the chutney on.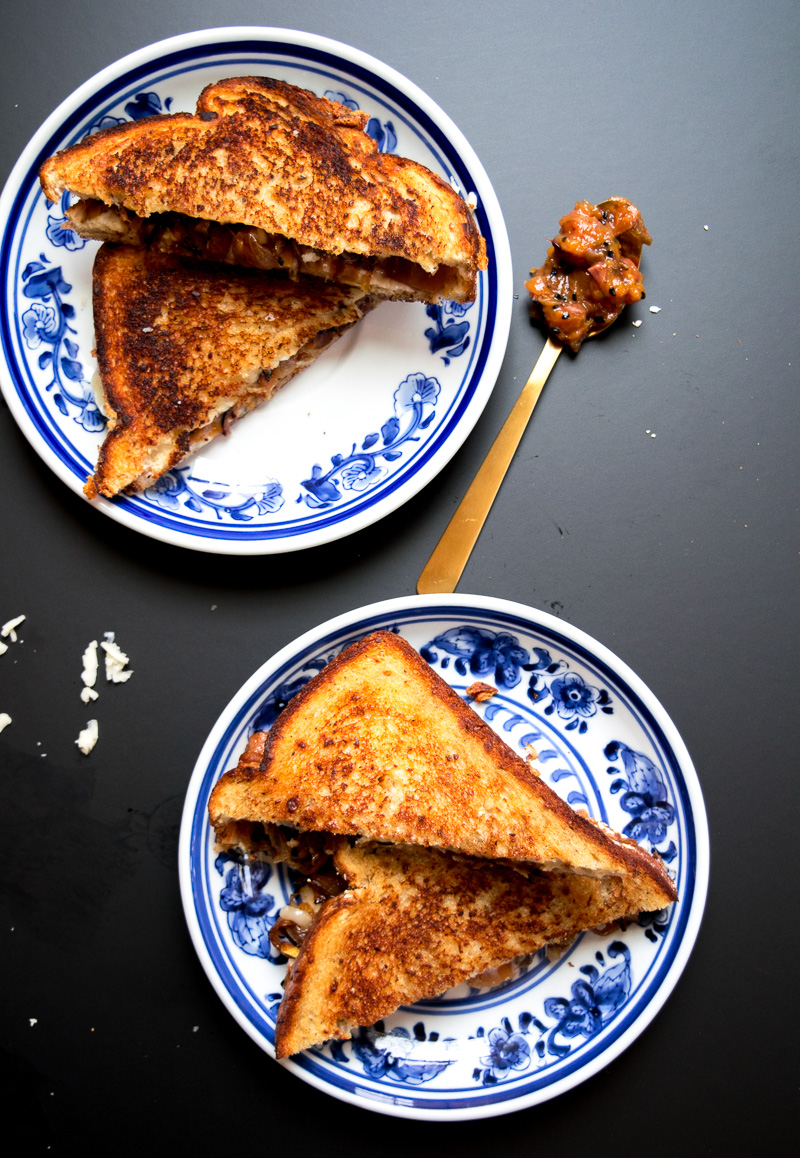 The beloved grilled cheese is the ultimate comforting sandwich and one of the very few food items enjoyed by people of all ages. It is a perfect combination of crisp golden-brown bread with heaps of ooey gooey cheese. Can it get any better? Yes, it actually could.
Add caramelized onions and some homemade peach chutney to this classic and you've got yourself a sweet and savory gourmet grilled cheese.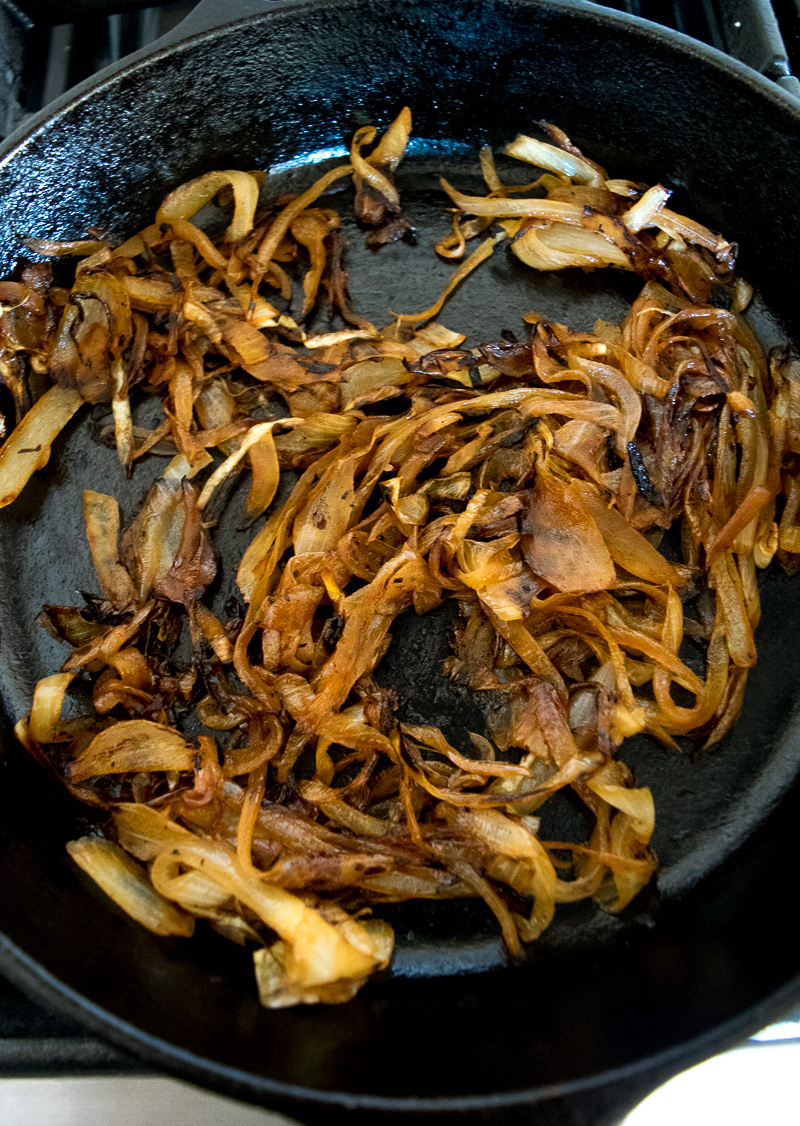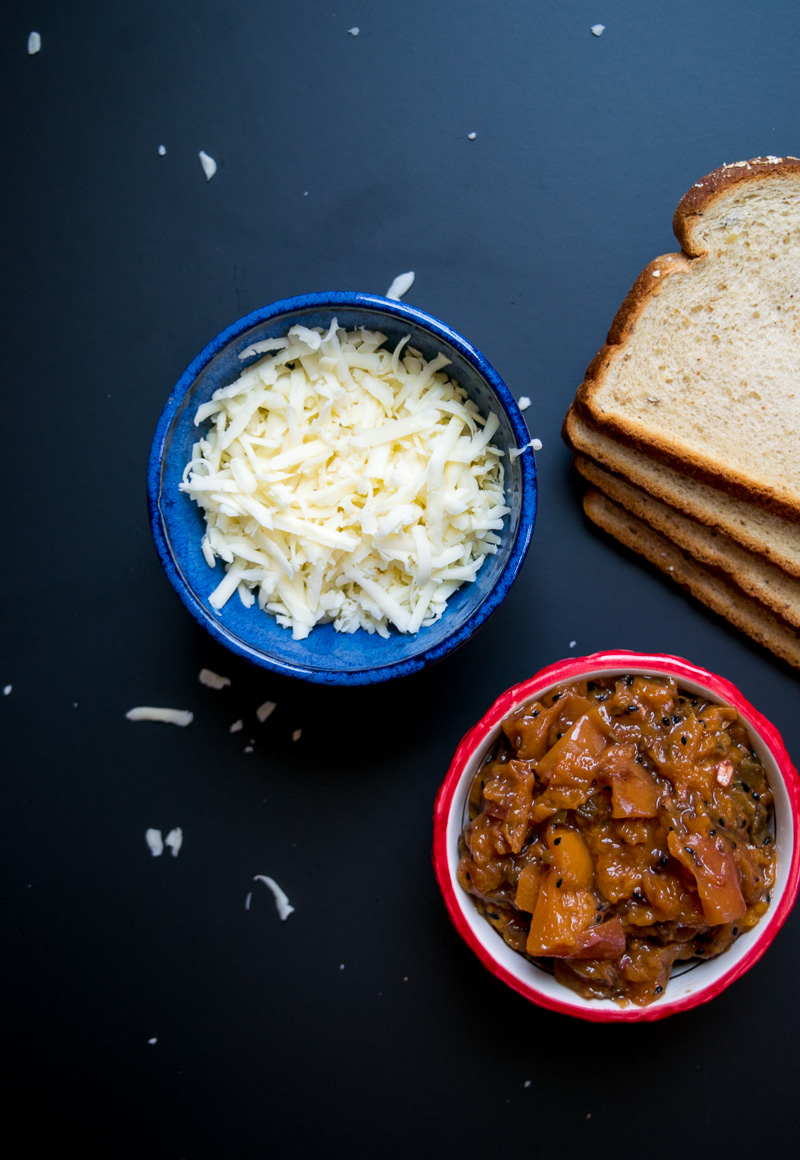 Grilled cheese is one of the simplest things to cook up. It was one of the first things I made myself in the kitchen. Of course, it was a complete disaster: the cheese was not fully melted and the bread was severely charred. It was not my finest moment, but hey cooking is a learning experience.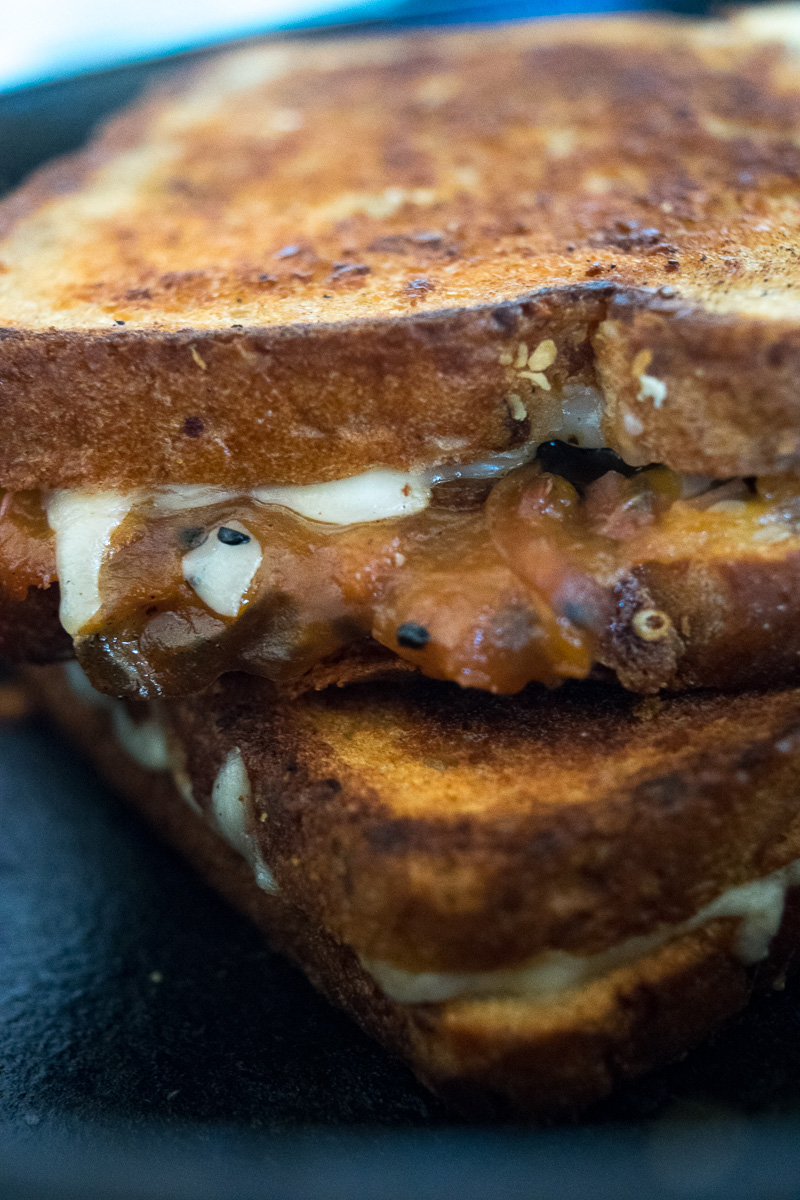 Like cooking eggs, there is a definite technique to making a perfect grilled cheese.
First, it starts with the bread which can't be too thick otherwise the cheese will not melt properly. I prefer using sliced whole grain seeded bread, but artisan breads such as sourdough, focaccia, or ciabatta work well too.
Next comes the cheese, the most integral component. It's crucial to pick cheese that melts well such as cheddar, fontina, gruyere, asiago, gouda, or muenster. Avoid hard and crumbly cheeses. Also, avoid pre-shredded cheese: although it's convenient to use, pre-shredded cheese is coated with potato starch which prevents it from melting properly.
Moving on, to get the perfect crust on your grilled cheese, use butter and don't skimp. I prefer to butter one side of both slices of bread before grilling it on the skillet. This ensures a crispy buttery crust. To avoid burning cook the grilled cheese on medium heat and move it around frequently on the skillet.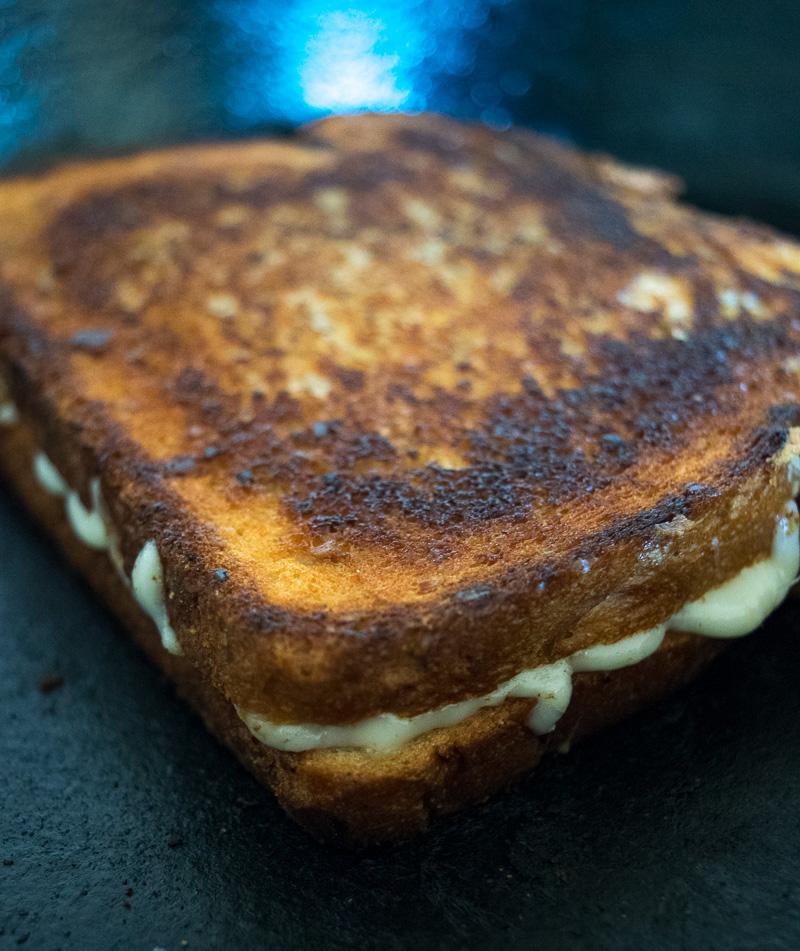 My final tip is to upgrade the ordinary plain old grilled cheese to this uber delicious ultimate sweet & savory grilled cheese. It is absolutely worth it.
Grill two buttered slices of bread, add a good amount of cheese to both sides (I prefer to use fontina because it pairs well with peach), layer one side with my peach chutney, then add the caramelized onions, and finally top it with other piece of bread. Cook until both sides are golden brown to get a perfectly crisp grilled cheese.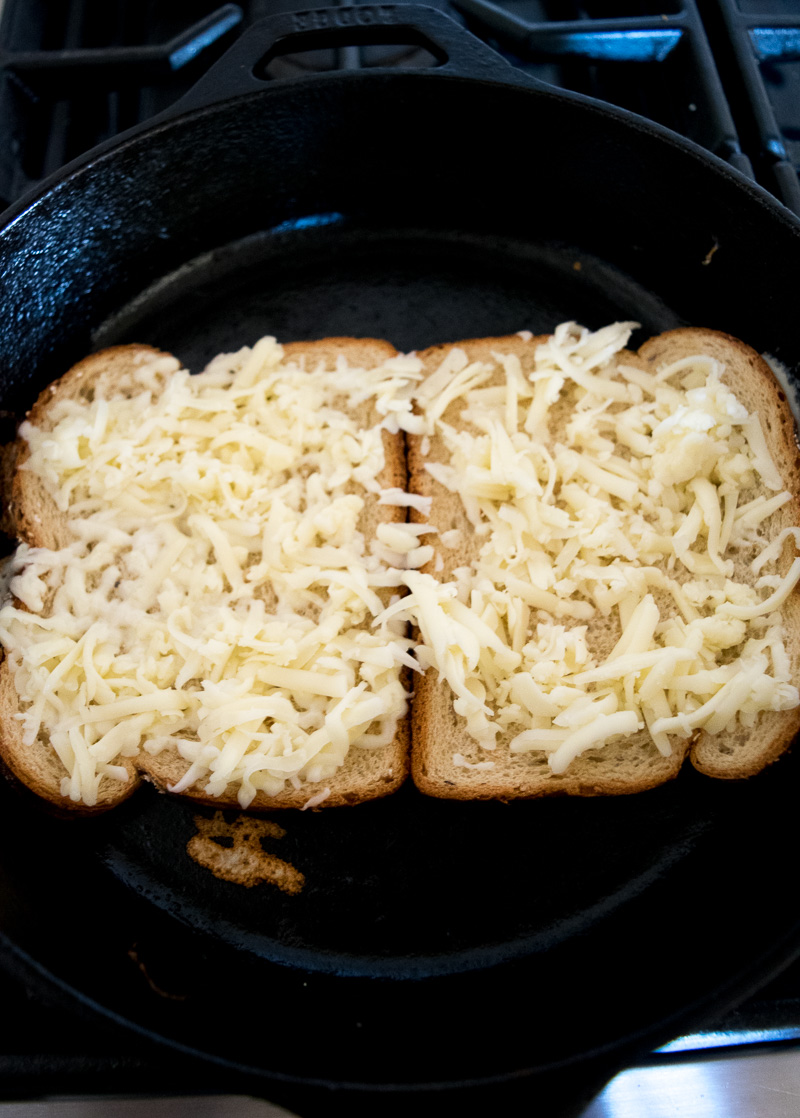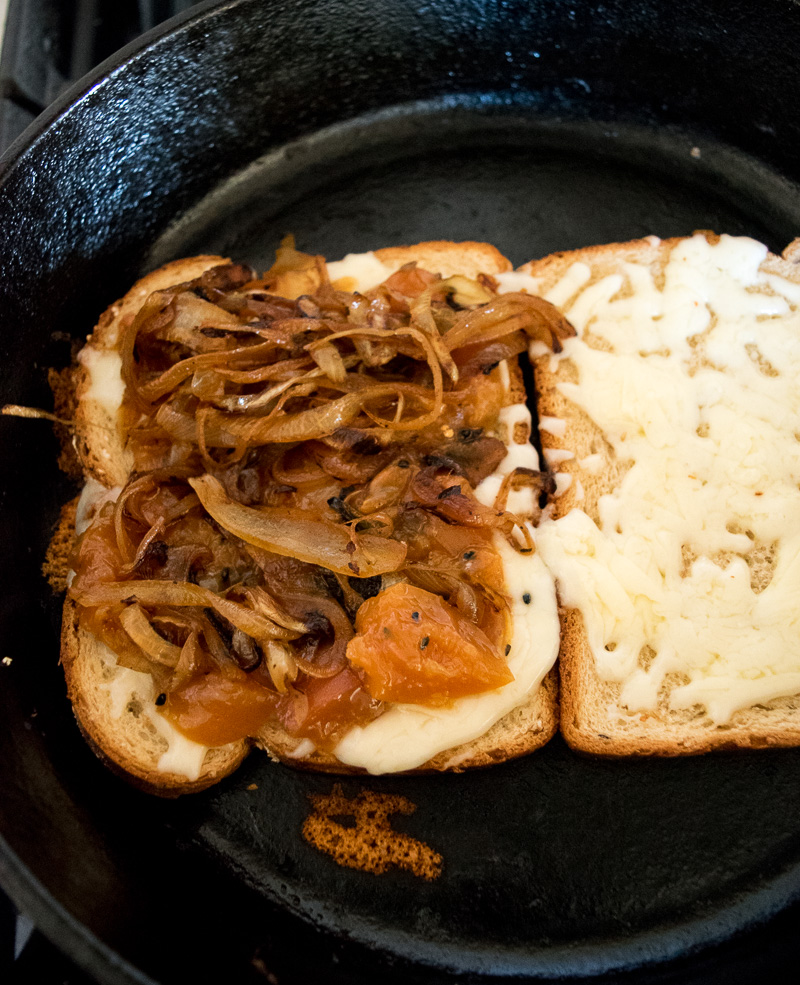 The tangy sweet peach chutney pairs perfectly with the ooey gooey melted cheese and the caramelized onions brings in a welcoming savory element.
Go forth and enjoy. It's your turn to be obsessed!!

*Thanks for stopping by ! For more CookEatLaugh in your life, follow me on facebook, Instagram or Pinterest. Subscribe to receive new posts via email. And if you make this, I'd love to see! Tag me on Instagram @cookeatlaugh and #cookeatlaughblog.*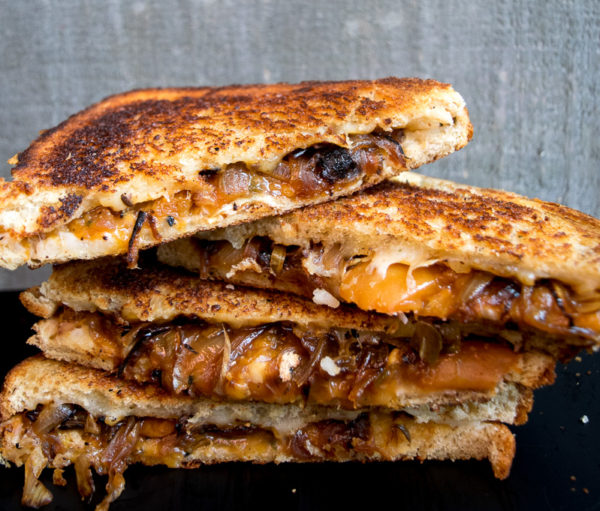 | | |
| --- | --- |
| | |
Add ½ tablespoon of butter to a large cast iron skillet over medium heat. Add the onions to the skillet, cook onions till they begin to soften and carmalize. Stir occasionally, it will take about 7-10 minutes.

Remove the onions from the pan, season with some salt, and keep aside.

Slather butter on one side of the bread slices. With the skillet over medium heat, add two slices of bread buttered side down. Top each one with a generous amount of grated fontina cheese and season with a pinch of salt and pepper.Then top one side with 2 tablespoon of peach chutney and a good portion of caramelized onions and top with other piece of bread. Cook each side until deeply golden brown and the cheese has melted.

Repeat with the other two slices. Cut the grilled cheese diagonally and serve it hot.