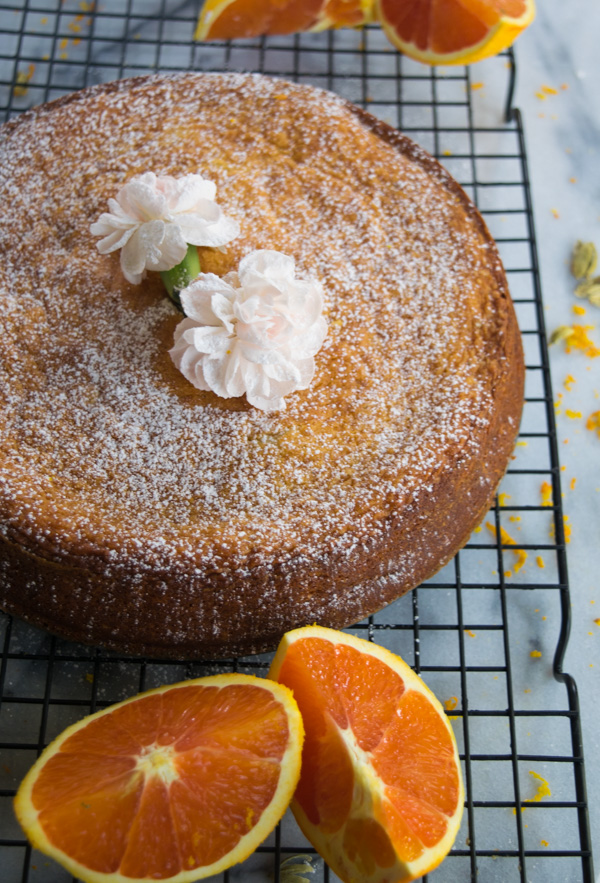 Baking is my first love when it comes to the kitchen. Even before I knew how to boil an egg properly, I learnt to bake a cake. I gravitated towards baking because when I baked it would instantly take me back to my grandmother's kitchen in India. One of the hardest things about moving to America was leaving my grandmother.  From the day, I was born to age ten, I lived with my grandparents along with my parents and brothers. My grandparents were truly the best and all my great memories of childhood are with them.
My grandmother was an exceptional cook and baker. She baked these elaborate cakes shaped like Mickey Mouse for our birthdays. Even her simple sponge cakes were so good that my brothers and I would literally fight over the crumbs. When we moved to America, I just simply missed her and all her delicious baking. Once we settled in our new adopted home I tried to recreate some of her cakes as a way to feel connected to her.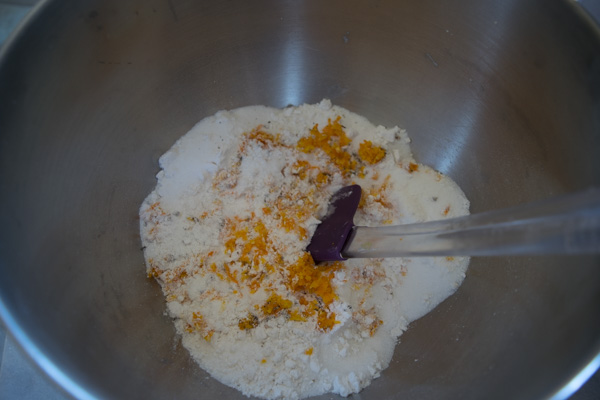 I love how food in general has the ability to bring people together, ignite a memory, and make you feel closer to a loved one. It is part of the reason why I love sharing recipes. This is particular recipe is not my grandmother's, but it reminds me of her orange sponge cake. I unfortunately never got the recipe for that cake, but this one comes quite close.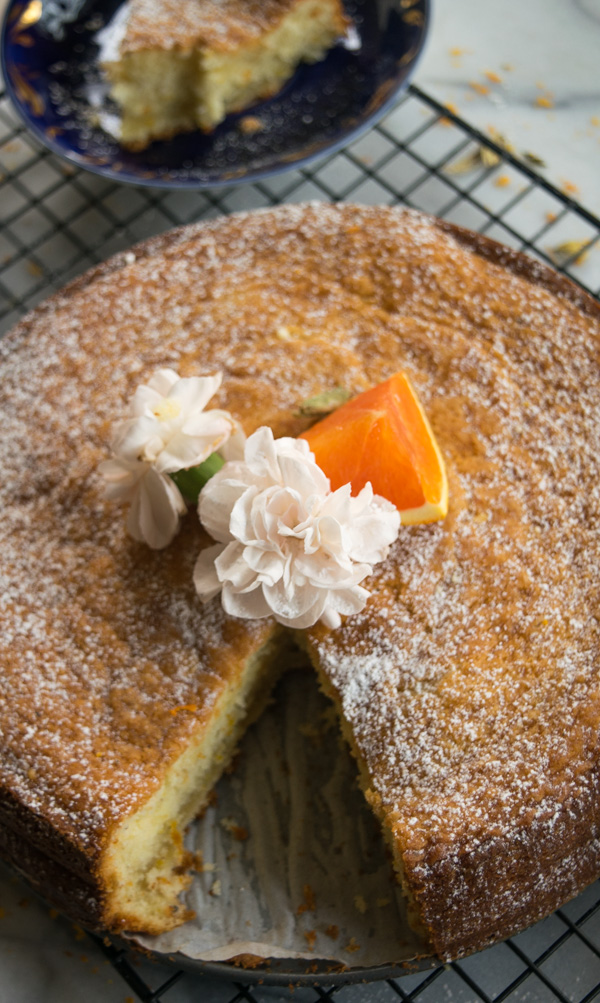 This recipe that I am sharing with you today is originally from The Cake Bible by Rose Levy Beranbaum. This book is amazing, Rose Levy Beranbaum is truly a genius and her recipes are fool proof. If you don't own this book I highly recommend that you do. The original recipe is delicious as is, but I added my own twist to the recipe. I added some spices to kick up the flavor and swapped out sour cream for Greek yogurt. I rarely ever have sour cream lying in my fridge. This cake is delicate, moist, and bursting with flavors such as almond, cardamom and orange. The cardamom in the cake adds a nice floral note whereas the orange zest adds a nice brightness. If you have never tried orange and cardamom together you are really missing out, they are a match made in food heaven.
You know you made a good cake when the husband who dislikes most cakes, unless it is my coco brownies, finishes the whole thing in just a few hours. This cake is that damn delicious.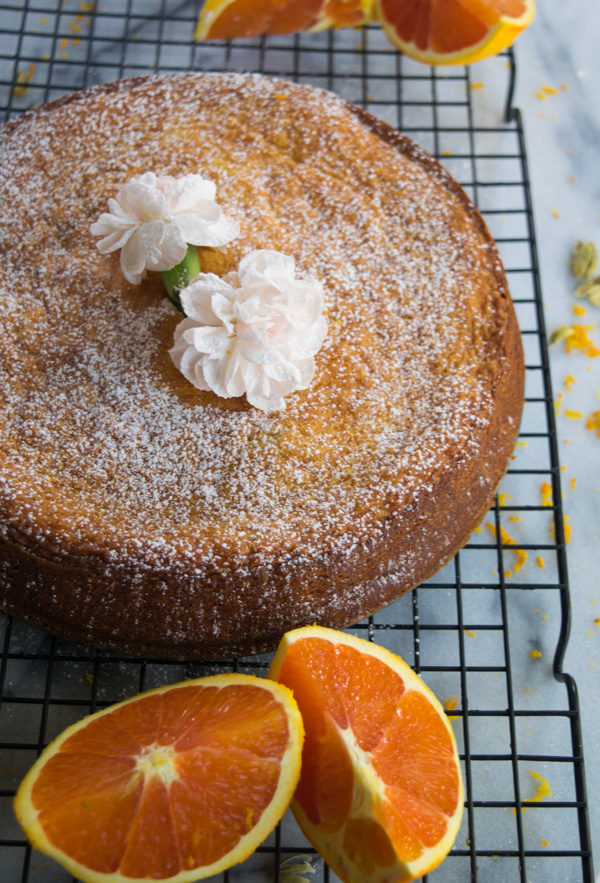 | | |
| --- | --- |
| | |
Grease a 9 inch spring form pan, line with parchment paper and then grease it again.

Pre-heat oven to 350 degrees

In a small bowl mix together eggs,vanilla extract and 1/4 cup of Greek yogurt. keep aside

In a big bowl add sugar, orange zest, and cardamom, then using your finger tips rub the sugar till it is moist and fragrant. To the sugar mixutre add in the rest of the dry ingredients (flour, ground almonds, baking soda, and baking powder) and using hand mixer or kitchen aid \mix on low speed till everything is well combined.

Then add in the softened butter and remaining Greek yogurt. Mix till the butter and Greek yogurt are incorporated, then turn the mixer to medium and beat for1-to 2 minutes. This will help to lighten the batter by adding air and will develop the structure of the cake. The butter has to be soft in order to add lightness to the batter and prevent you from over mixing the batter too.

Add the egg mixture slowly in stages, making sure to beat the mixture for 15-20 seconds in between to incorporate the ingredients and build the structure of the cake. Scrape down the sides and pour batter into prepared pan.

Bake for 35 to 40 minutes or till the tooth pick inserted in the center comes out clean. The sides of the cake will begin to shrink from the sides of the pan. Let cake cool in the pan on a wire rack for 10 minutes.

Invert the cake onto a plate,dust with some powder sugar and serve with cup of tea.