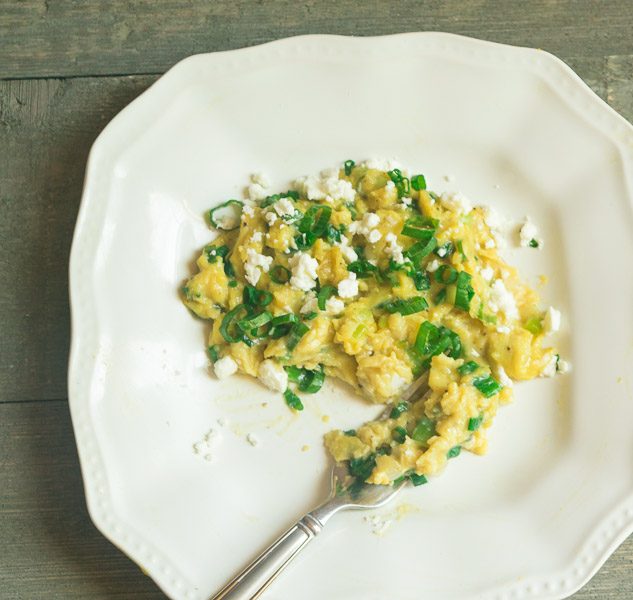 Scrambled eggs are usually served up plain with a bit of salt and pepper, delicious but boring. I like to kick up the flavor of usual favorites from time to time. I love plain scrambled eggs if cooked correctly, but sometimes it is nice to jazz things up. Also, I have mentioned this in my delicious veggie frittata post that my husband loves eggs; so, I cook them a lot and I am always coming up with new ways to make eggs delicious.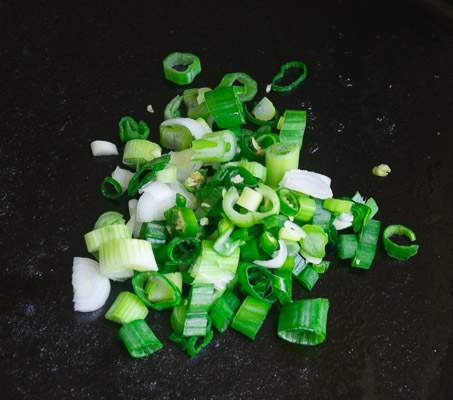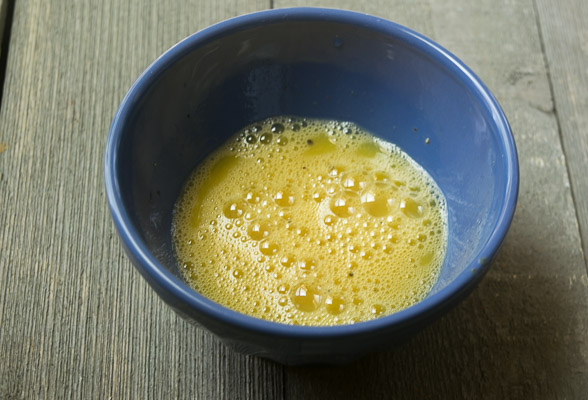 I was recently in one of those jazzy moods. Simply introducing a bit of coconut oil, chili and green onions to the everyday scramble really takes it from ordinary to extraordinary. I am not kidding, it is quite spectacular. I prefer to use organic cold pressed coconut oil in this recipe because it doesn't have an overwhelming coconut flavor, instead, it tastes more toasty and nutty.
Scrambled eggs are delicious and very easy to make. Sometimes though the easiest dishes are also the ones that you can easily mess up. I believe scrambled eggs is one of those dishes. Do not worry though I got you covered with these 5 simple pointers:
– Cook on very low heat to achieve that creamy texture
– Whisk your eggs well and season them before adding to the pan.
-Use some type of fat for flavor and to add to the creaminess.
– It is crucial to gently push your eggs from side to side, instead of scrambling. That's how you will achieve nice soft folds. Take the eggs out when they still look a bit underdone. They will continue to cook as you plate it up.
If you follow these 5 tips you will always achieve perfectly creamy scrambled eggs every time. Cooking eggs requires patience, so take your time and don't rush otherwise you may risk over cooking your eggs.
Please don't make the usual boring scramble. Jazz up your breakfast and add some green chilies, green onions, and finish it off with some feta cheese. You will thank me later.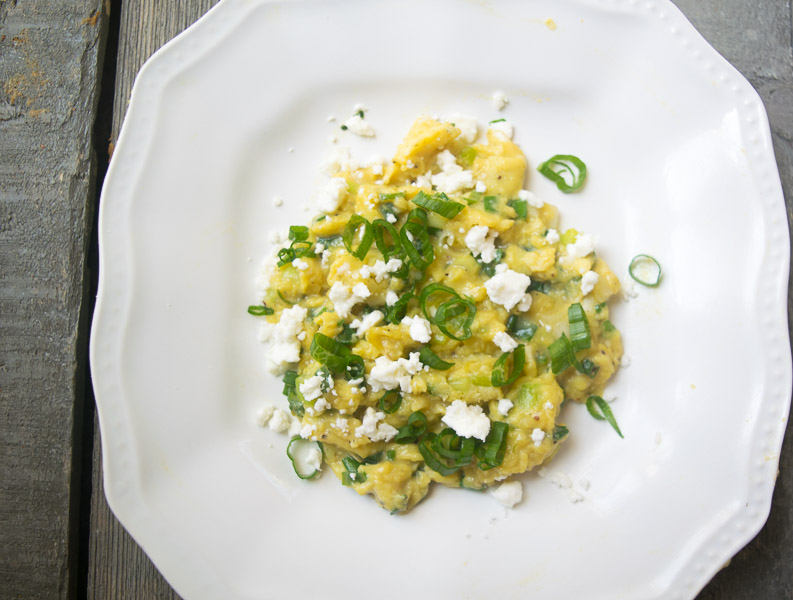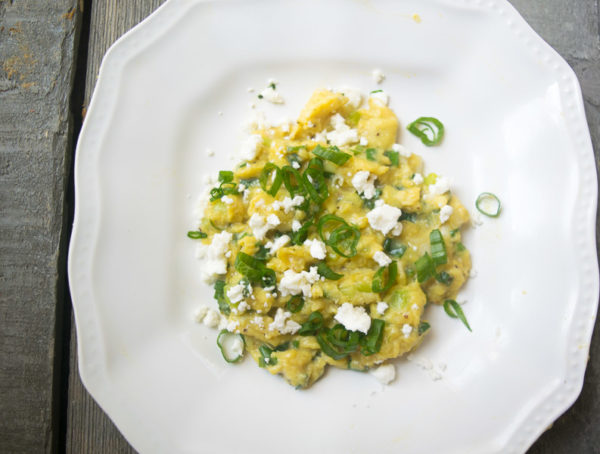 | | |
| --- | --- |
| | |
Whisk the eggs in a bowl with a salt and pepper to taste.

Heat a non-stick pan on medium heat and add the coconut oil.

Add the green chili and green onions to the pan, sauté for about 1-2 minutes.

Lower the heat and then gently add the eggs. With a spatula gently push the eggs from one side of the pan to the other till large curds start forming. Cook eggs for about 2 minutes and remove from heat when they still look slightly uncooked. They will complete cooking as you plate it up.

Garnish with some feta cheese and add some green onions. Enjoy with toast.
-I often stir in the feta cheese with the eggs in the pan, this makes the scramble extra creamy.
-Make sure to really whisk your eggs well, this will ensure the scramble will be fluffy and light.