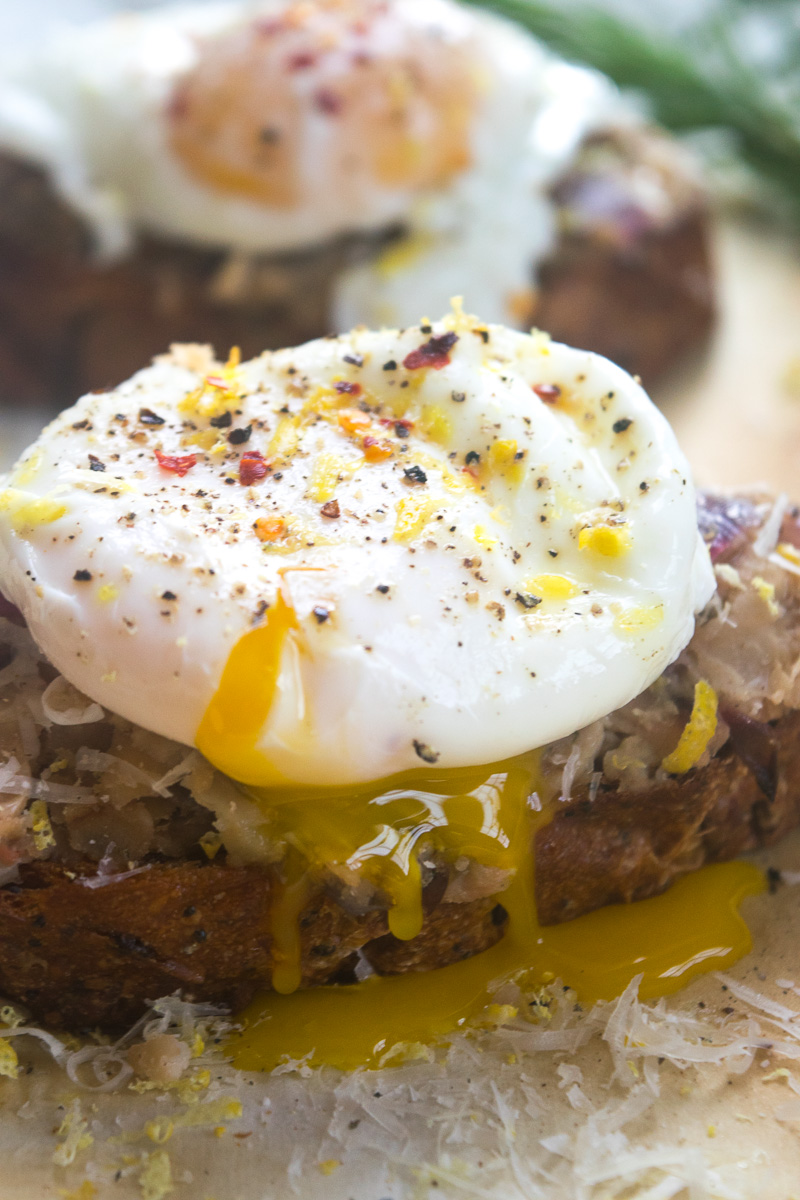 Does anyone feel like the whole trend of avocado toast is a little overdone? No?
Okay great neither do I, but let's be real here for a second it's getting a little ridiculous. I recently came across an article on the web called "Millionaire to Millennials: Stop Buying Avocado Toast If You Want to Buy a Home". In this article, an Australian businessman basically states that millennials can't afford to purchase a home because our money is being wasted on $20 avocado toast. I think the man is exaggerating a bit or maybe a lot. Millennials are not stupid, but we do sometimes splurge on a $12 avocado toast.
You might be thinking this post is all about bashing our beloved avocado toast, well it's not. However, I do strongly feel that there are many other creative and utterly delicious things to put on a toast. Let's give avocado toast a rest for a while and try something new: smashed beans on toast. I have a strong feeling that you will be a fan of this recipe.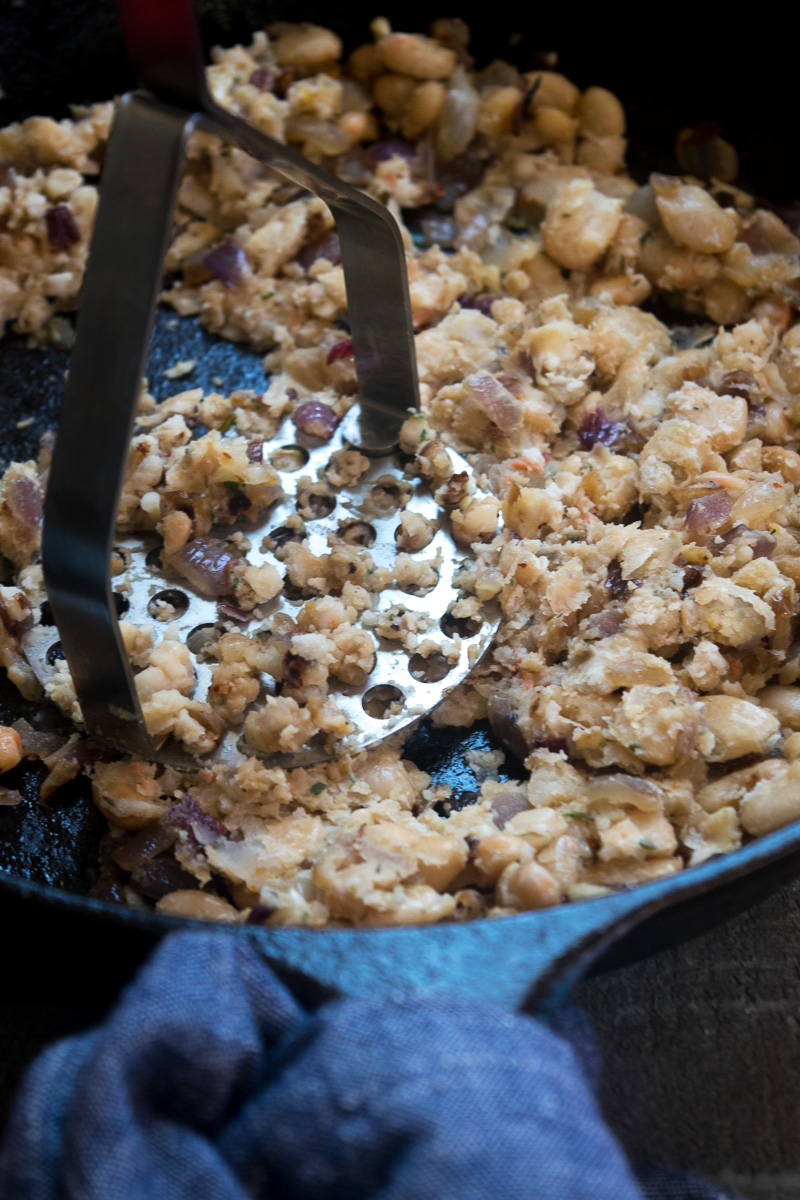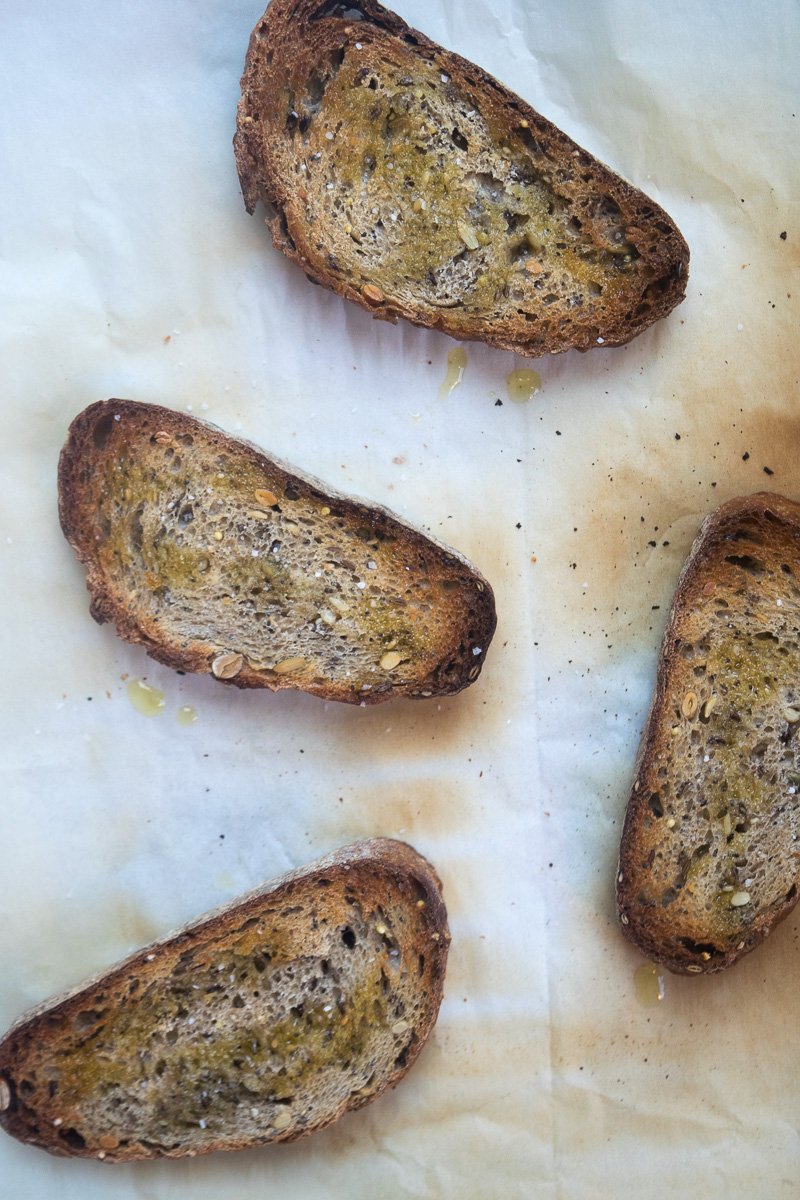 One evening my little fur child and I were home alone and we were feeling little lazy and super hangry. If I'm by myself, I often just eat leftovers or stick to super simple meals. This time around, I didn't have much in the fridge besides eggs and I wasn't about to go to the grocery store. I'm really picky with food, some even call me neurotic, so takeout and fast food were out of the question. The only thing left for me to do was raid my pantry which I keep fully stocked with various kinds of canned goodies (they come in handy in these situations). To summarize, all I had to work with were eggs, canned beans, and bread. Inspired by the British dish called baked beans on toast, I decided to make my own version.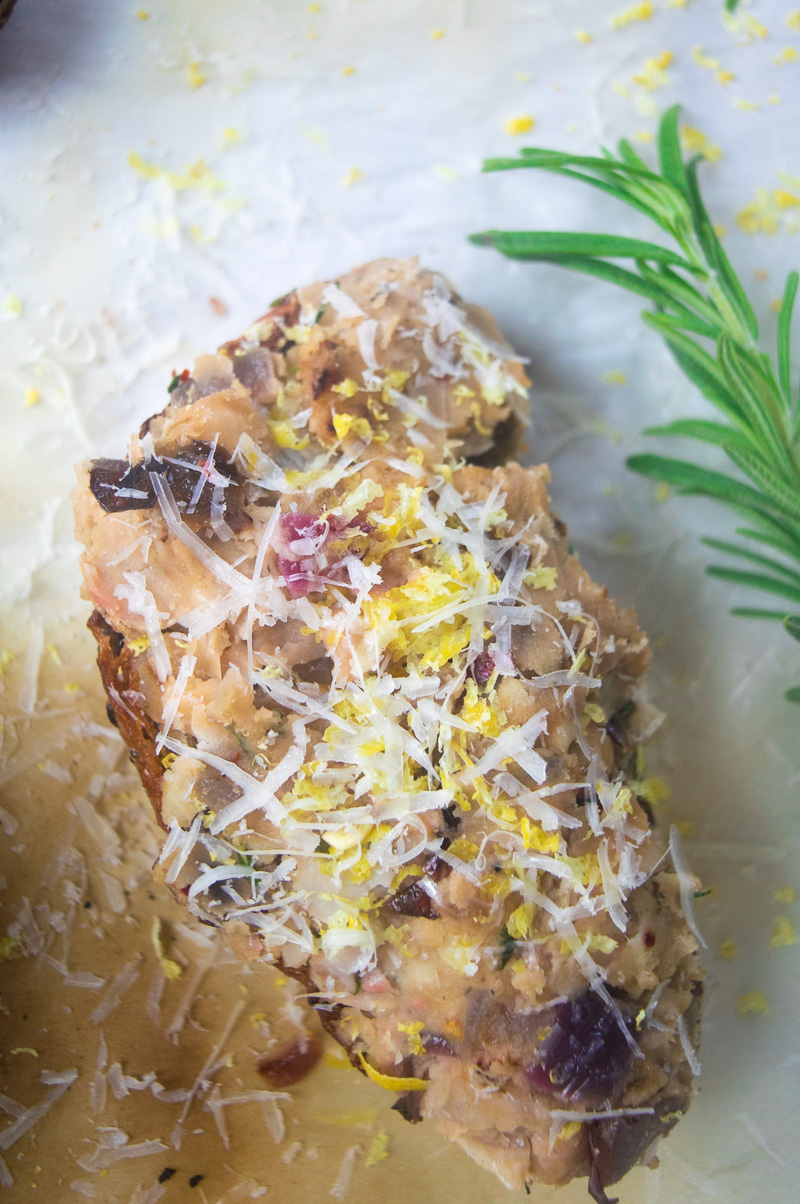 Unlike the British, I decided to make my beans savory and a bit more gourmet. My first version of this recipe included a can of white beans tossed with some butter, rosemary, seasonings, and spinach. The dish satisfied my hunger, but I wasn't super impressed with myself.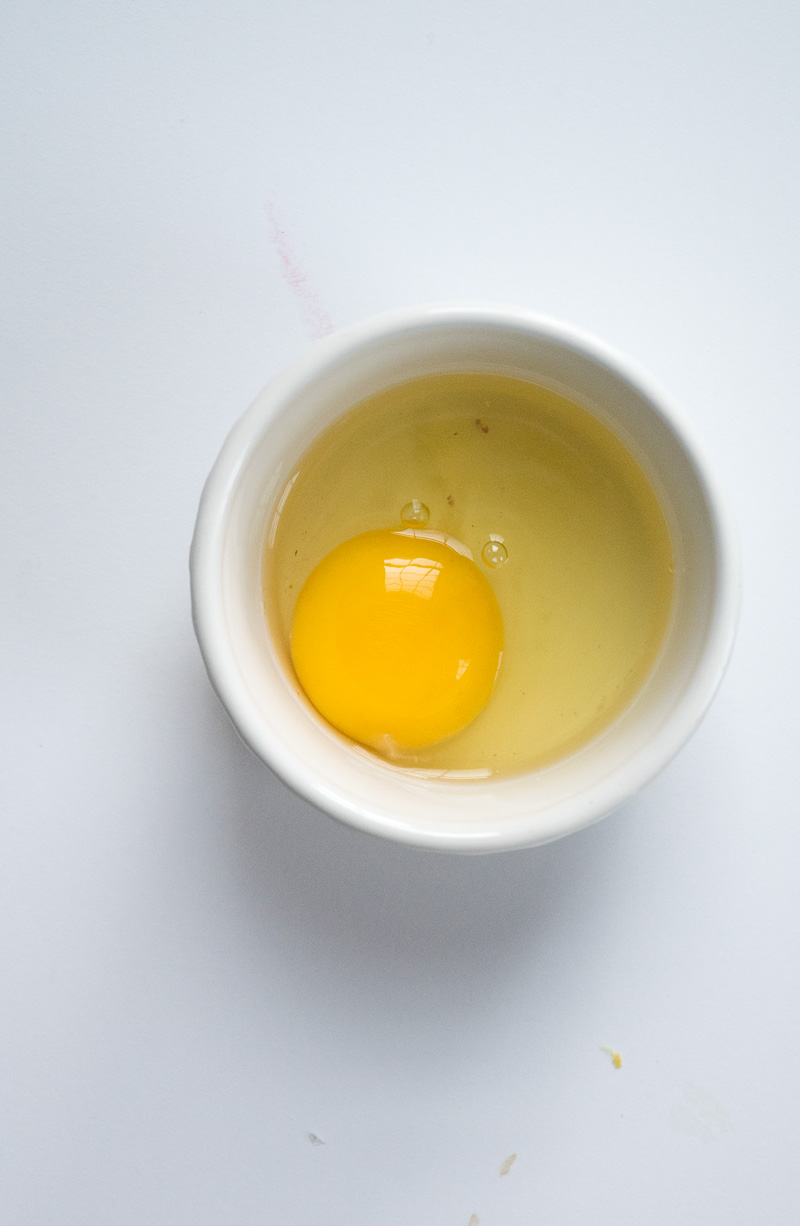 Like the neurotic human I am, I couldn't just let it go. I had to re-work the recipe. In the new version, spinach was eliminated, onions and a poached egg were added, and a bit of lemon and parmesan cheese completed the dish. At last, the ultimate lazy dinner was created. I present to you my easy smashed beans on toast with poached eggs. You might be thinking this dish sounds fussy, but I promise you it's not, once you make it you will realize how easy this recipe is. Trust me I wouldn't lie to you.
Like most of my recipes, this recipe is easy to adjust to different diets. For my vegan friends, just use olive oil instead of butter, nutritional yeast in place of parmesan, and some grilled veggies instead of poached egg. My fellow vegetarians can just skip the poached egg unless you do eat eggs.
This could also be a perfect recipe for college students on tight budgets who are looking to replace ramen with something more nutritional. I was spared the pain of living off of ramen in college because my parents' prayers were answered by the Gods and I went to a university 30 minutes away from home. But if I was living away from home on a student budget, I would definitely make this recipe. Canned beans are inexpensive and have a long shelf life. Eggs and bread are a student staple.
This dish is a complete meal on it own, but you can also serve with a side of soup and salad on days when you are feeling super hungry.
Try this recipe, you will not be disappointed. Who knows maybe smashed beans could one day replace avocados on toast as the next big thing.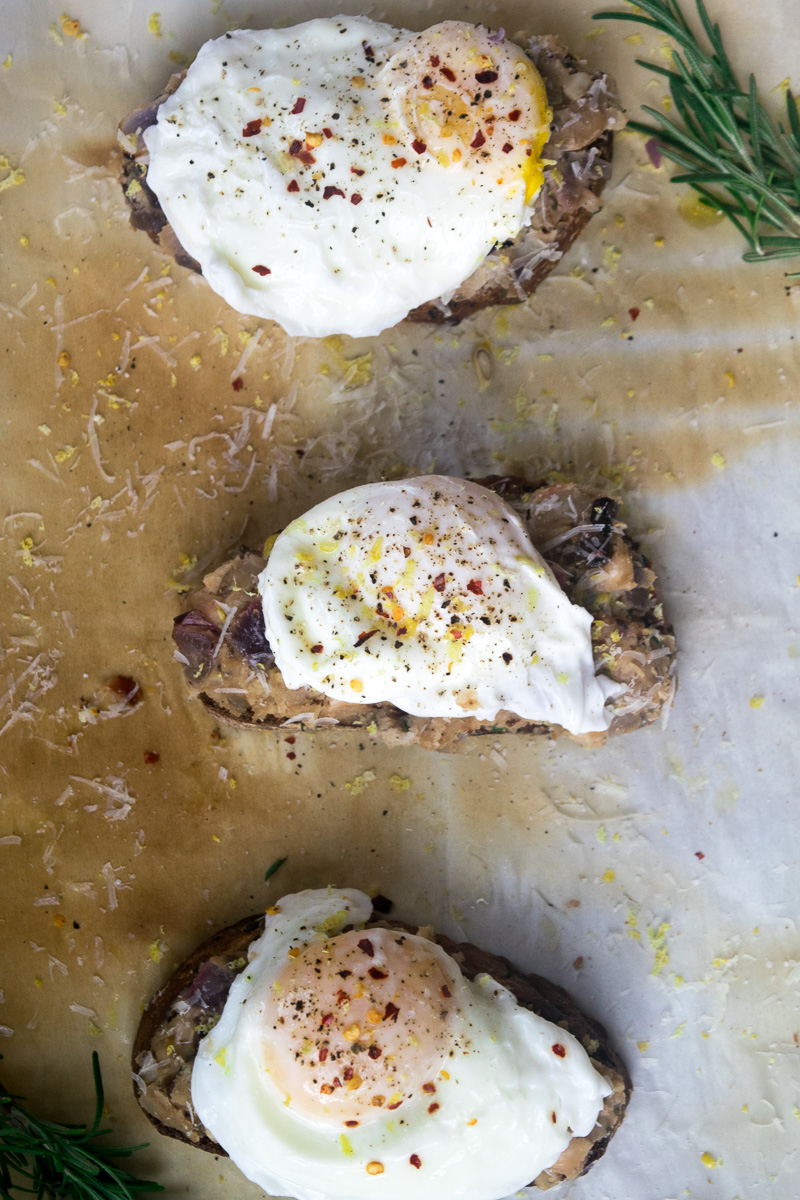 *Thanks for stopping by ! For more CookEatLaugh in your life, follow me on facebook, Instagram or Pinterest. Subscribe to receive new posts via email. And if you make this, I'd love to see! Tag me on Instagram @cookeatlaugh and #cookeatlaughblog.*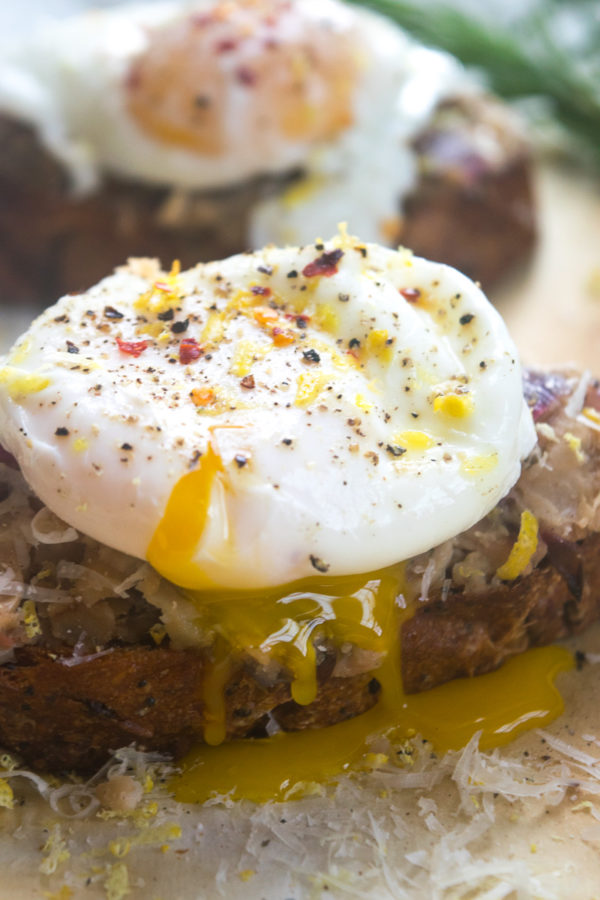 | | |
| --- | --- |
| | |
Toast the bread slices in a toaster or under the grill. Then drizzle the slices of bread with a bit of olive and sprinkle with sea salt.

Heat a cast iron skillet or a pan on medium heat and then add the butter along with 1tsp of olive oil. Once the butter and oil is hot add the chopped red onions.

Cook the onion for 4-5 minutes, constantly move them around so they don't burn. In the meantime, boil some water in a kettle.

Once the onion is nice and brown, add the garlic and sauté for 30 seconds. Add the chopped rosemary cook for 10 seconds. Add the washed and drained beans to the pan.

Sauté for 2-3 minutes and then add the chili flakes. Make sure to mix the beans thoroughly with the onion mixture. Season to taste.

Remove the bean mixture from the heat, and then with a potato masher begin mashing the beans. You can mash it to a smooth paste, but I prefer to keep it a little chunky for texture.

Take about a big spoonful of the smashed beans and spread it on each toast. If you have a little mixture left just add a bit more to each toast. Drizzle a bit of olive oil over the toast.

Zest a bit of lemon over each toast and then squeeze some lemon juice on top too. Grate a bit of parmesan cheese over the toast. Set it aside.

In a large wide pan, add the boiling water from the kettle. Lower the heat and bring the water to a gentle simmer and then season it. Crack each egg into a small cup (do one egg at a time) and gently pour the egg into the water. Repeat with each egg. A soft poached egg will take about 2-3 minutes, a medium soft poached egg takes roughly 4 minutes. Use a slotted spoon to remove the eggs, gently place the poached egg on top of each toast.

Season to taste with salt and pepper, add a bit more chili flakes and parmesan cheese if you like.
Notes: Eggs must be fresh in order for the egg to be poached properly. Adding a tablespoon of vinegar to the simmering water sometimes helps the white of the egg stick to itself. I usually will add vinegar when my eggs are not as fresh.