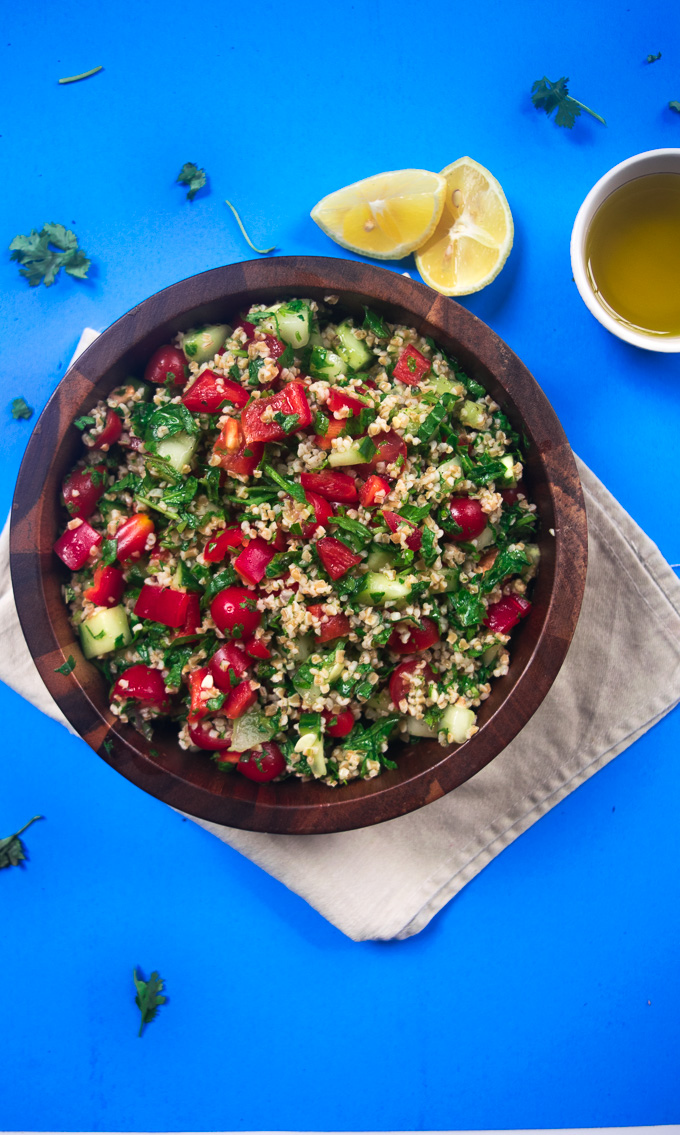 This Mediterranean summer salad. It gives me all kinds of feels.
This summer salad is so super simple and healthy. It contains an array vegetables and herbs such as red pepper, tomatoes, cucumber, kale, spinach, mint, and cilantro. The dressing is just 2 ingredients the good ole olive and lemon.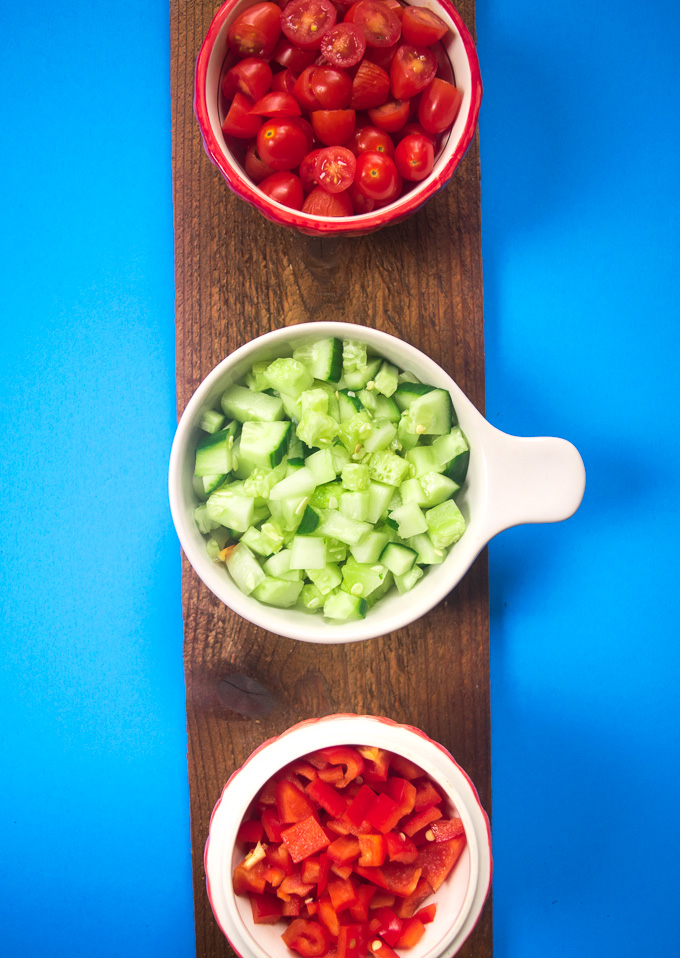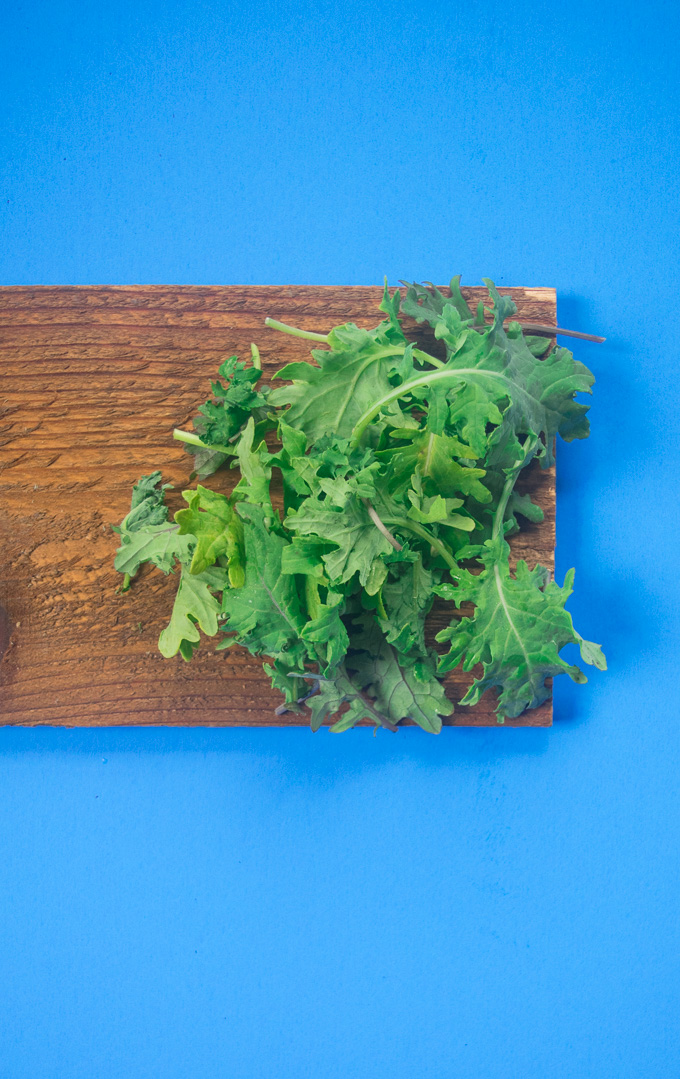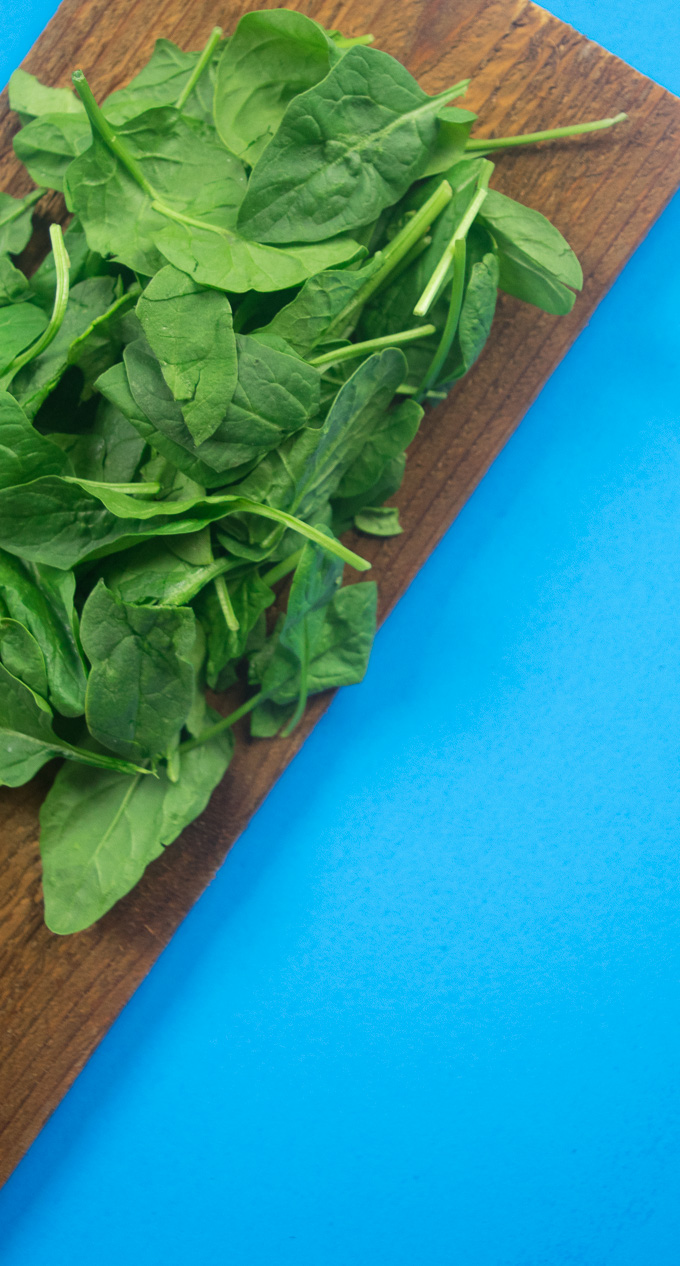 I have been making some version of this Mediterranean summer salad for years. There was a point in my life where I was eating this salad for lunch for a whole year.
Did I get bored of eating it you ask? Nope, still, 100% love it.
I love Mediterranean salads because they are very healthy, light, and bursting with flavor. My version of this summer salad is good for many reasons:
It is very similar to middle eastern tabbouleh salad but packed with more vegetables which equal more nutrients for our bodies. Yay for nutrients!!!
It contains cracked wheat which is high in protein, high in fiber, low in fat and low in carbohydrates.
It is 100% plant based. So, for any of my vegan friends out there this salad is for you.
People who don't like salad will eat this salad. Often people don't like salads because of all the leafy greens. The leafy greens are finely chopped, so you don't even realize that you are eating them.
This salad is stress-free. I make the cracked wheat in a rice cooker which requires no effort from me at all, and while I am waiting I just cut all my veggies. The whole salad comes together in about 25 minutes, but you'll be working for just around 5 minutes.
You can make it ahead of time. It stays in the fridge for about 2 days and actually tastes better as it sits.
It will fill you up. I mentioned this before, I ate this salad for lunch every day and I would be so full in a good way. But I know there are some people out there *ahem* my husband who need something more, so I will serve it with some chicken to make him happy.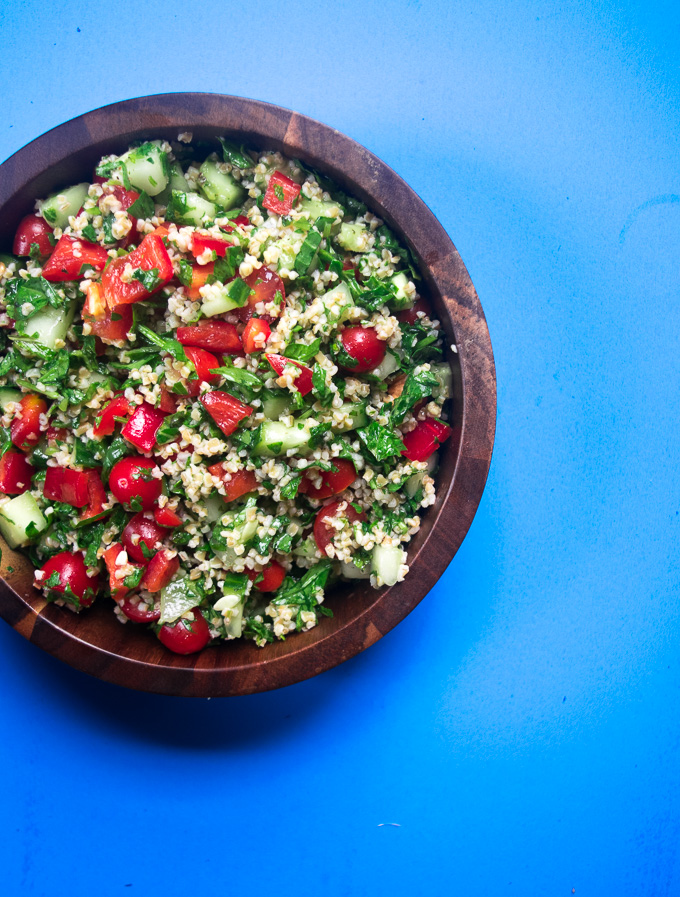 You can customize this salad to your liking, add or swap just about anything to this summer salad and it will be great. I often add garbanzo beans for a little more protein, pickled red onions for days I want more tartness, and sometimes I add chopped nuts and top off with a freshly crumbled feta cheese. The possibilities are endless my friends.
Salads don't have to be boring, they can be good for you and taste great.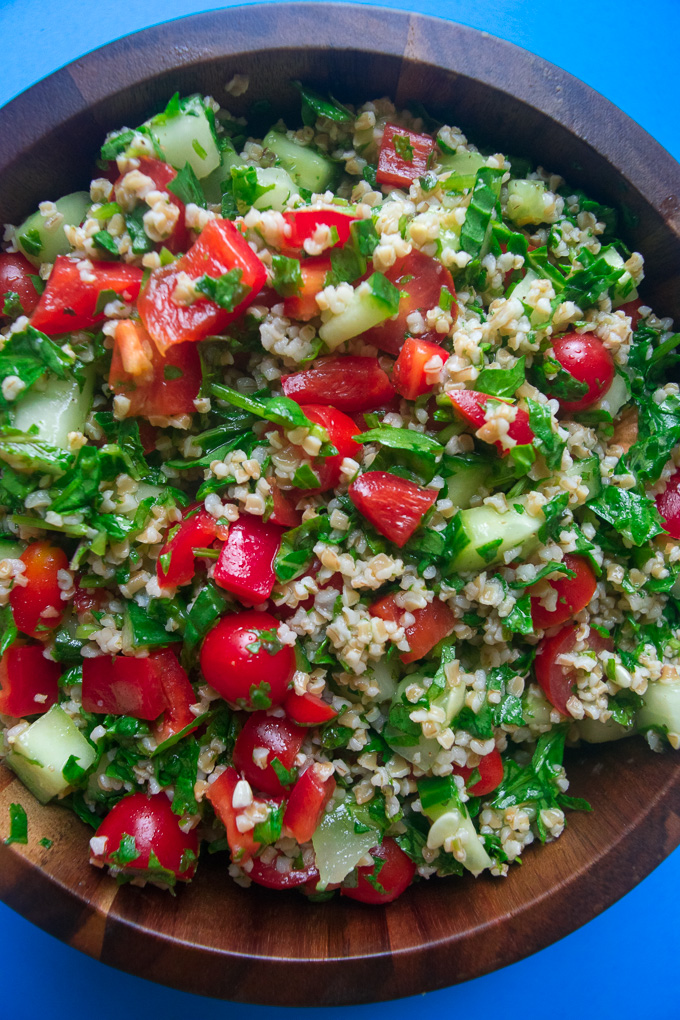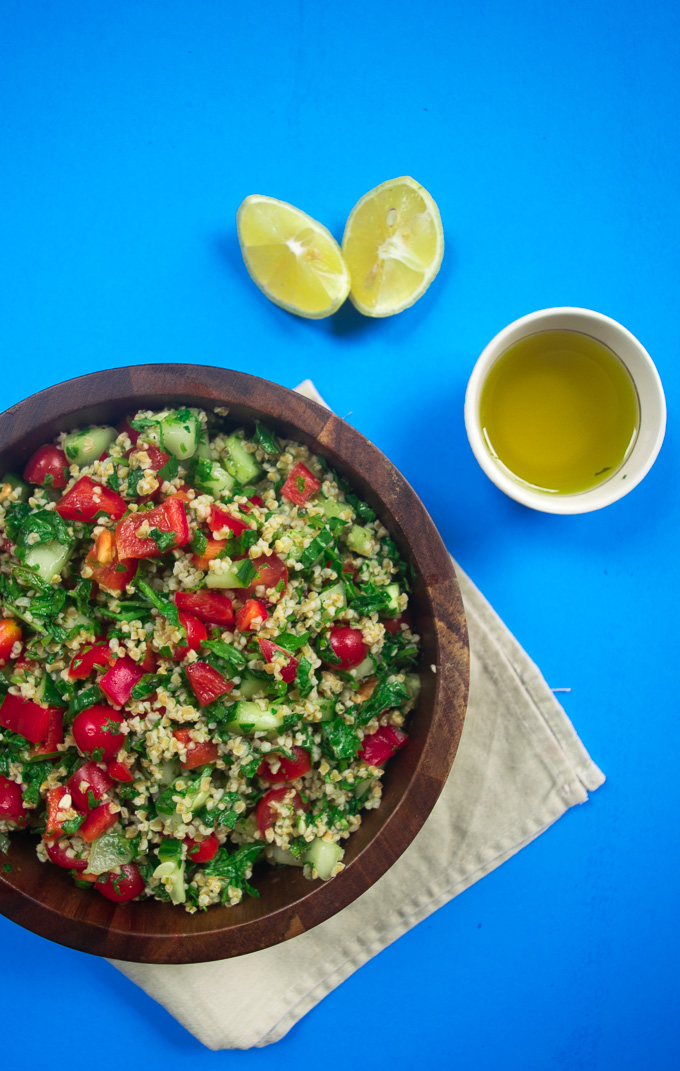 *Thanks for stopping by ! For more CookEatLaugh in your life, follow me on facebook, Instagram or Pinterest. Subscribe to receive new posts via email. And if you make this, I'd love to see! Tag me on Instagram @cookeatlaugh and #cookeatlaughblog.*

| | |
| --- | --- |
| | |
Cook the cracked wheat by putting it in your rice cooker and adding 1 cup of water to it.

If you don't own a rice cooker, just combine the water and the cracked wheat in a pot and let it come to a boil. Reduce the heat, let it simmer till all the water is absorbed and wheat is cooked. Let it cool and set aside.

In a big bowl add the tomatoes, cucumber, red bell pepper, kale, and spinach. Then add the cracked wheat and toss everything till well combined.

Add the cilantro, mint, lemon, olive oil, salt, and pepper to the salad. Mix everything till well combined.

Cover and let it sit in the fridge for at least 15 minutes, but it tastes even better if left alone for 30 minutes.