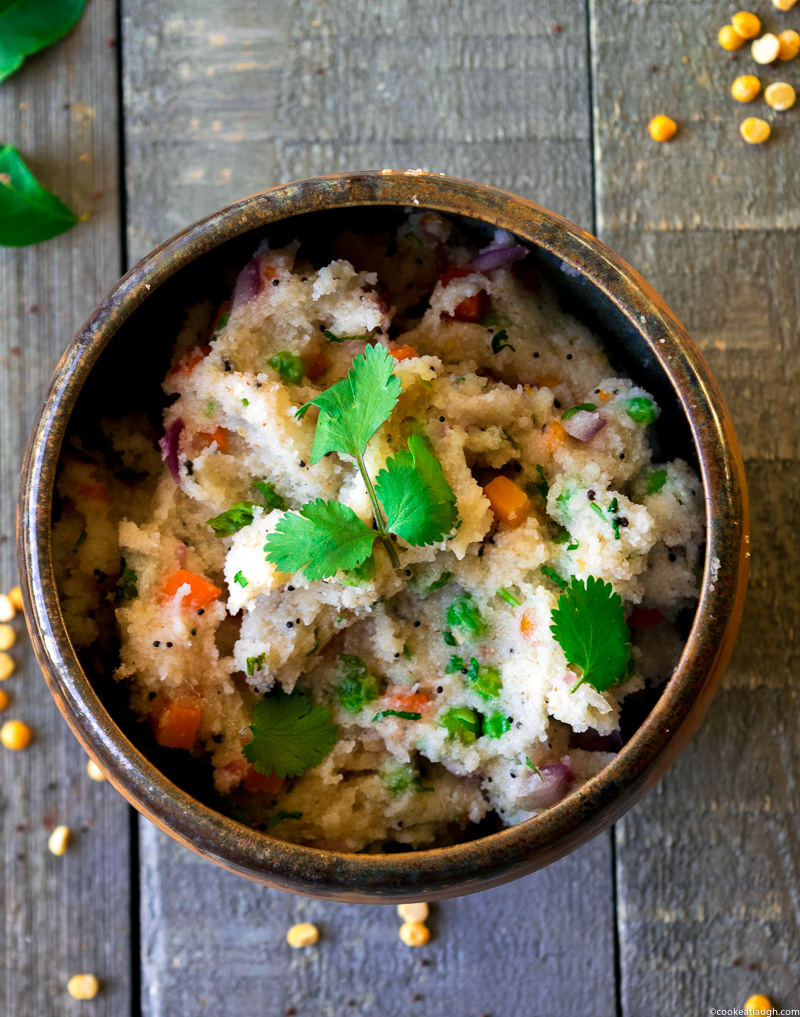 A typical American breakfast consist of eggs, potatoes, sausage, pancakes, or toast. In India there is no such thing as a typical breakfast, what people eat in the morning differs from one region to another. In North India, a breakfast could consist of masala omelet, aloo parathas (flatbread stuffed with spiced potatoes), and aloo puri (potato curry with deep-fried bread). In South India,people eat steamed rice cakes, crispy rice crepes, and Upma (savory semolina porridge).
Though upma (savory semolina porridge)originates from South India, it has become a popular breakfast item all over India. It is traditionally always made with semolina, which is a healthy grain that is low in fat, high in protein and iron. An array of vegetables can be added to upma making it a delicious, filling, and nutritious breakfast.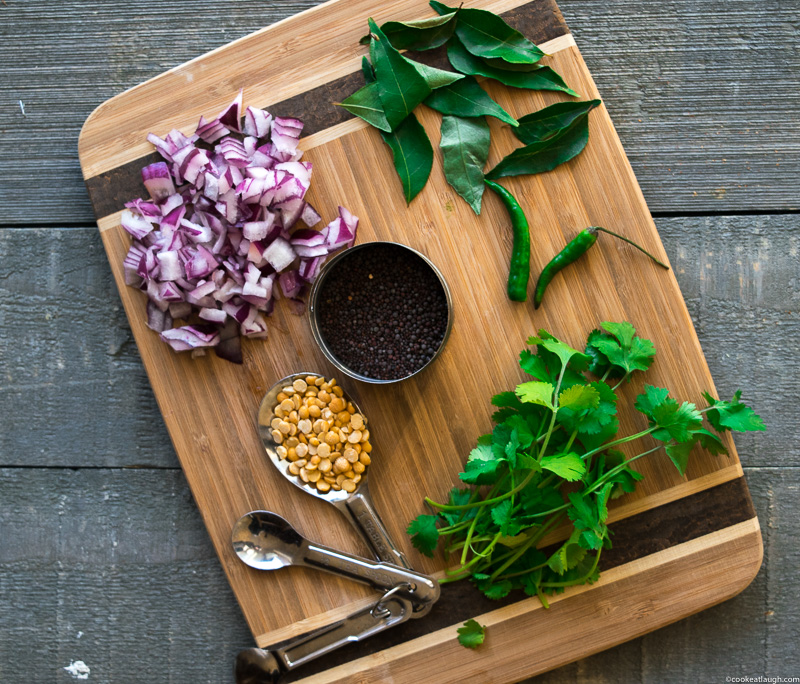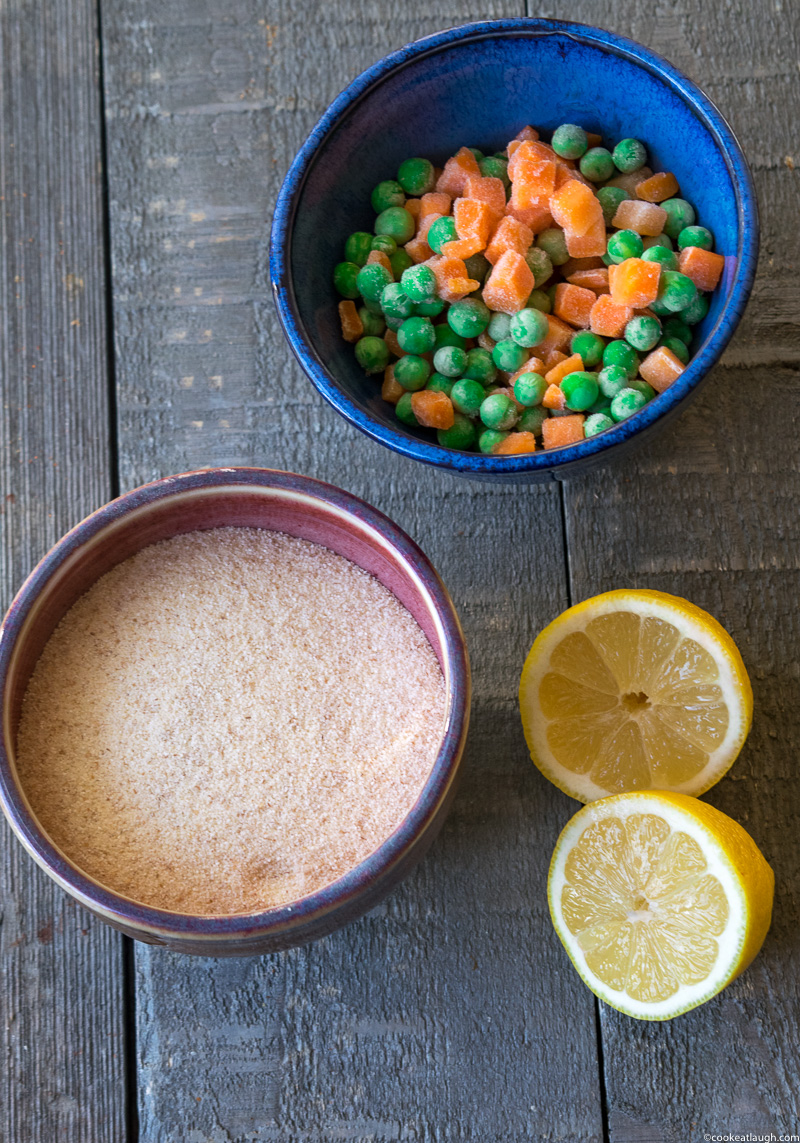 I grew up eating upma and I remember I would always be so happy when my mom would make upma on the weekends for breakfast or a quick-lunch. I stopped eating upma for a while because quite frankly up until a few weeks ago I didn't even know how to make this dish. I am ashamed to admit that the first time I made upma was from a package mix (It wasn't very tasty).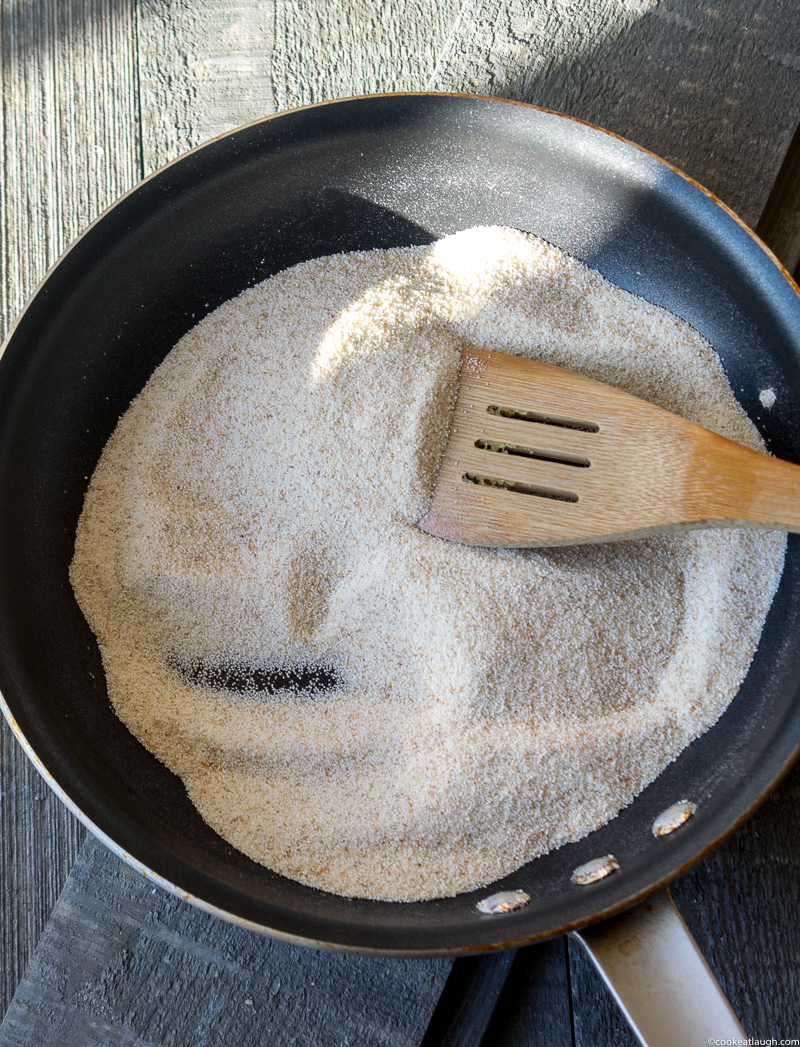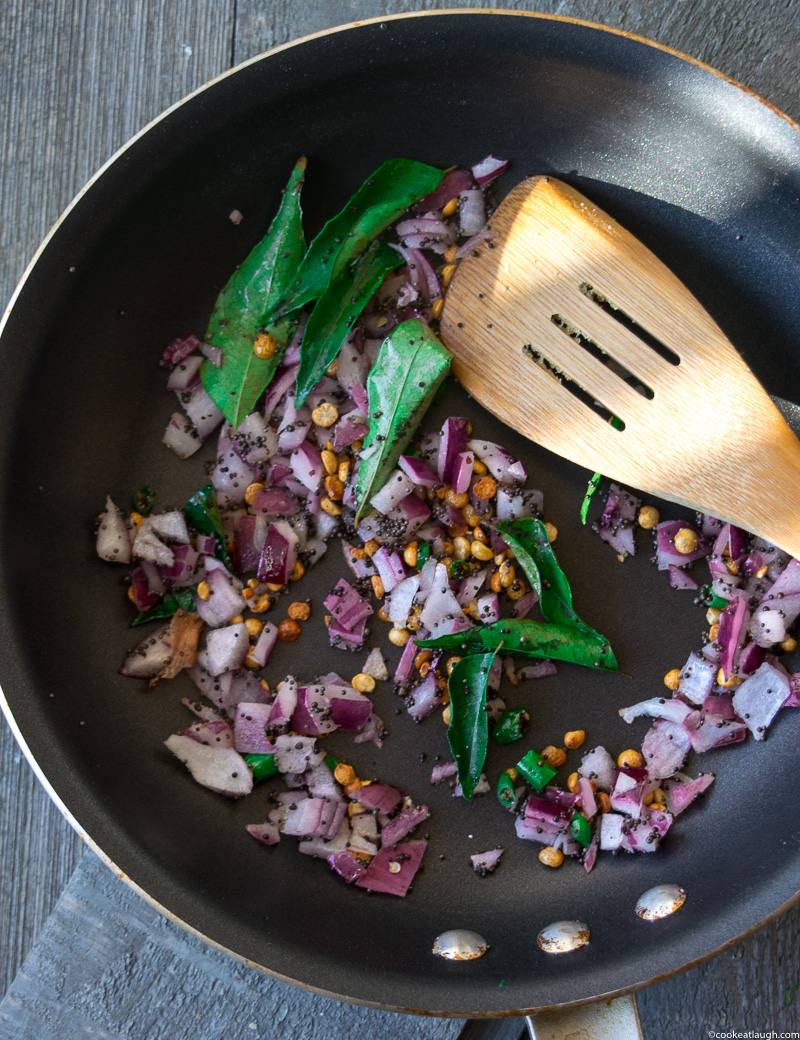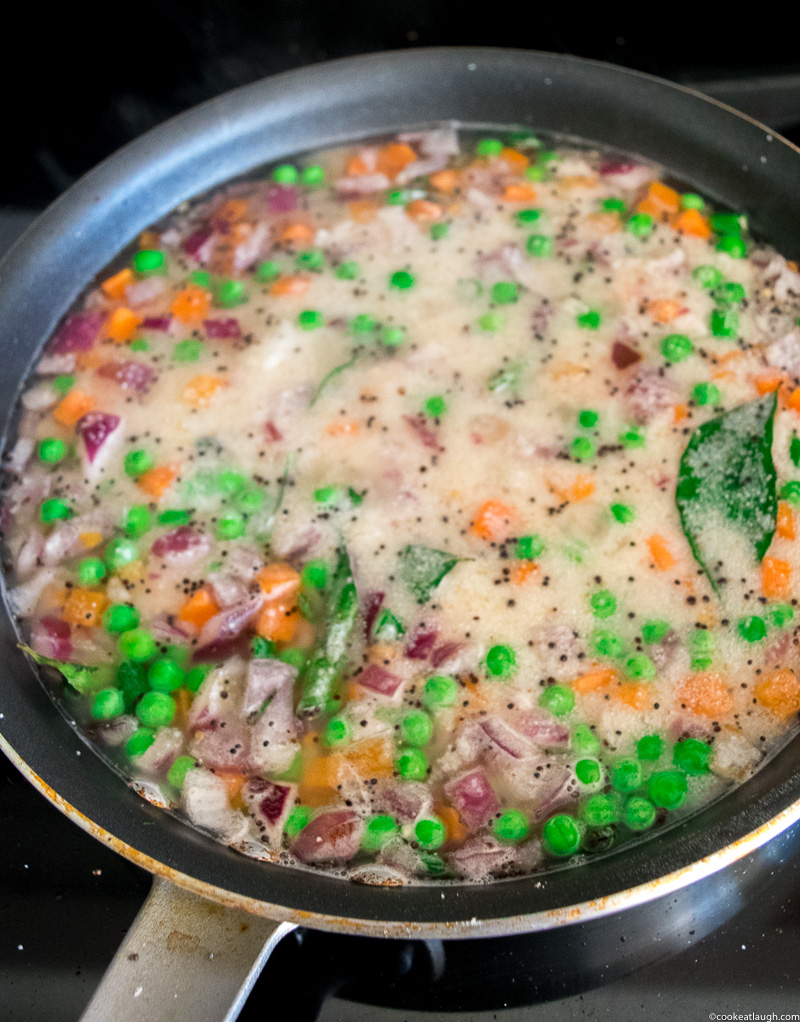 When you live at home and have parents who willingly make you all your favorite dishes, the motivation to cook it yourself is non-existent. Now days, since I am the only one who cooks in my house (the husband only does desserts), if I am craving things I love I have to make it myself.
I have been making and eating upma (savory semolina porridge) every day for the last 3 weeks. I ditched the packaged mix upma after realizing how simple it is to make it from scratch. My recipe for Upma (savory semolina porridge) is a little spicy, a little tangy, vegetarian, and vegan. I love this recipe because it takes only 20 minutes to make and is very versatile as it can be made for breakfast, lunch, snack, or dinner.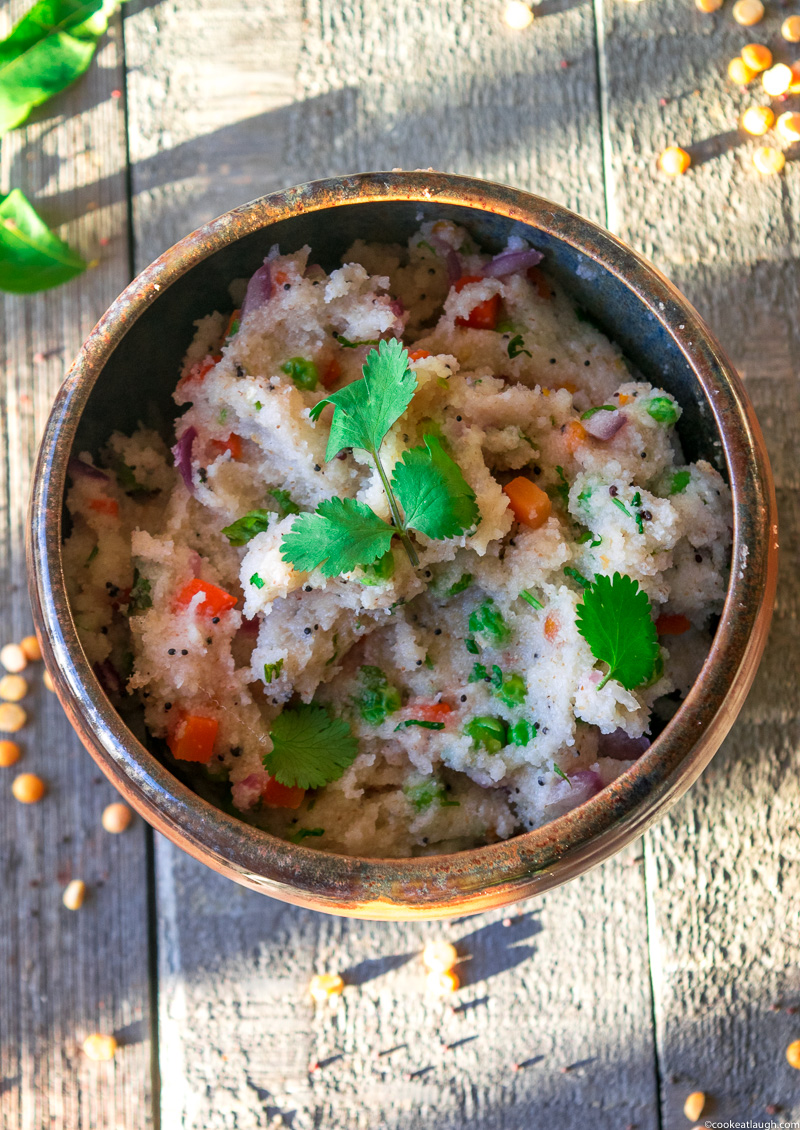 Thank you for reading! If you enjoy my recipes, please subscribe to my free newsletter, so you never miss a recipe. Please follow me on Instagram or Pinterest. . If you make this recipe, I would love to know! Tag me on Instagram@cookeatlaugh and #cookeatlaughblog

| | |
| --- | --- |
| | |
Heat a pan on medium high heat and then add the semolina.

Dry roast the semolina for 4-5 minutes, the semolina should not get brown, but you know it's done when it begins to give aroma.

Remove semolina into a bowl and keep aside.

Heat oil in the same pan and then add the mustard seeds. Once the seeds begin to crackle, add the Chana dal, curry leaves, and green chilies. Sauté on medium heat for a minute or two. Add the chopped onions, sauté for 2 minutes or till the onions become translucent. Add the carrots and peas, sauté for a minute. Add a pinch of salt and give it a good stir.

Add the toasted semolina to the pan and give it a good stir to coat the semolina with the spices. The mixture will resemble wet sand. Add salt to taste and give it a good stir.

Turn the heat to low, gently add the hot water and stir vigorously. The semolina will begin to absorb the water and bubble. Stirring continuously, allow the upma to cook for 2-3 minutes. Turn off the heat, add the lemon juice and give it a good stir. The upma should still be slightly runny, garnish with coriander and serve immediately.
Notes: You can add any vegetables you like to upma. Sometimes I like to eat my upma plain, it all depends on your preference.