Recently my mom mentioned to me that my husband makes a lot of appearances in my posts. I usually use him as my comic relief (shh…don't tell him), but today he is the star of this post. I am delighted to share his tried and true original Italian tiramisu recipe.
This is a recipe that he has perfected over a period of 7 years. I know what you are thinking surely that's a typo, but you would be mistaken. It really took the man 7 years.
He rarely ever enters the kitchen, that is my domain, but his love for tiramisu drove him to test, re-test, and perfect the recipe. Each time changing different variables in his quest to master the original Italian tiramisu.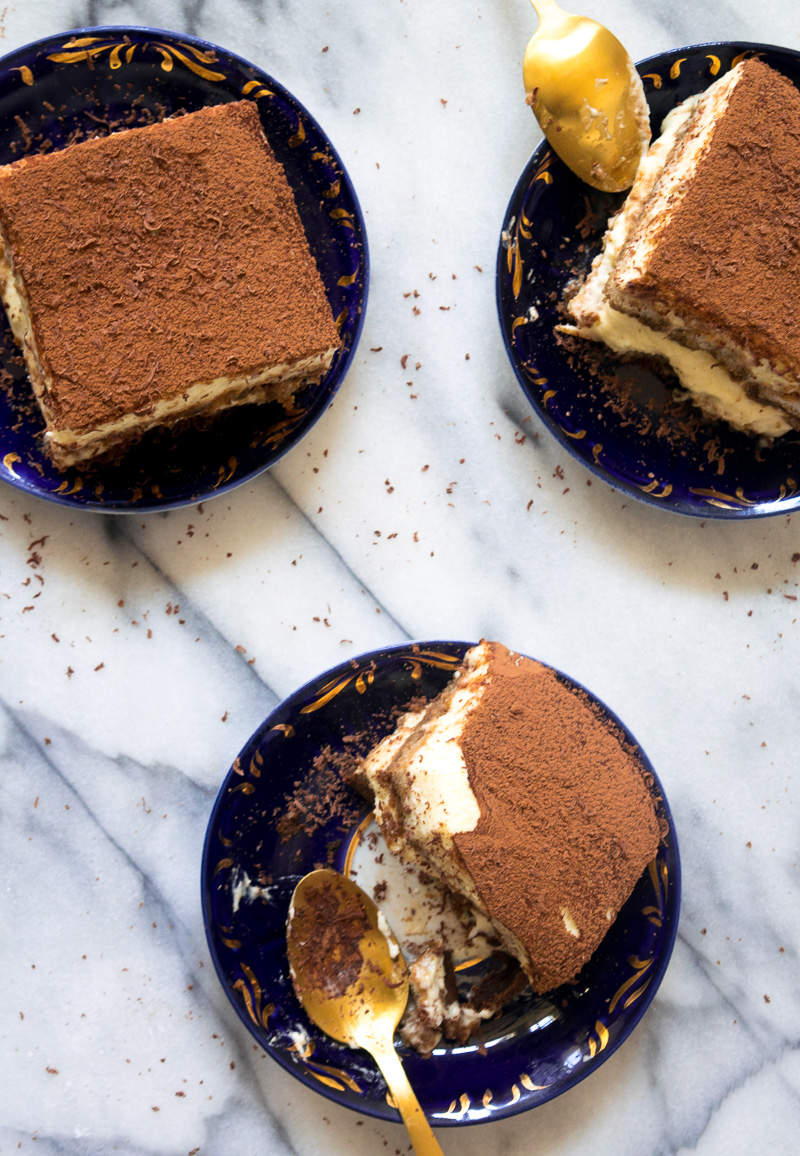 I've never seen him so dedicated to a cause. Sometimes I find myself questioning whether he would pick Tiramisu over me. I am sure he will deny it when asked, but I have to wonder.
The only contribution I made to his quest was adding the espresso. Tiramisu in Italian means "pick me up", his tiramisu, the one that was in the testing phase, barely had any coffee to pick anyone up. I would like to think that my arrival into his life completed his quest, but sadly it didn't. Our trip to Venice is where he reached his tiramisu Nirvana.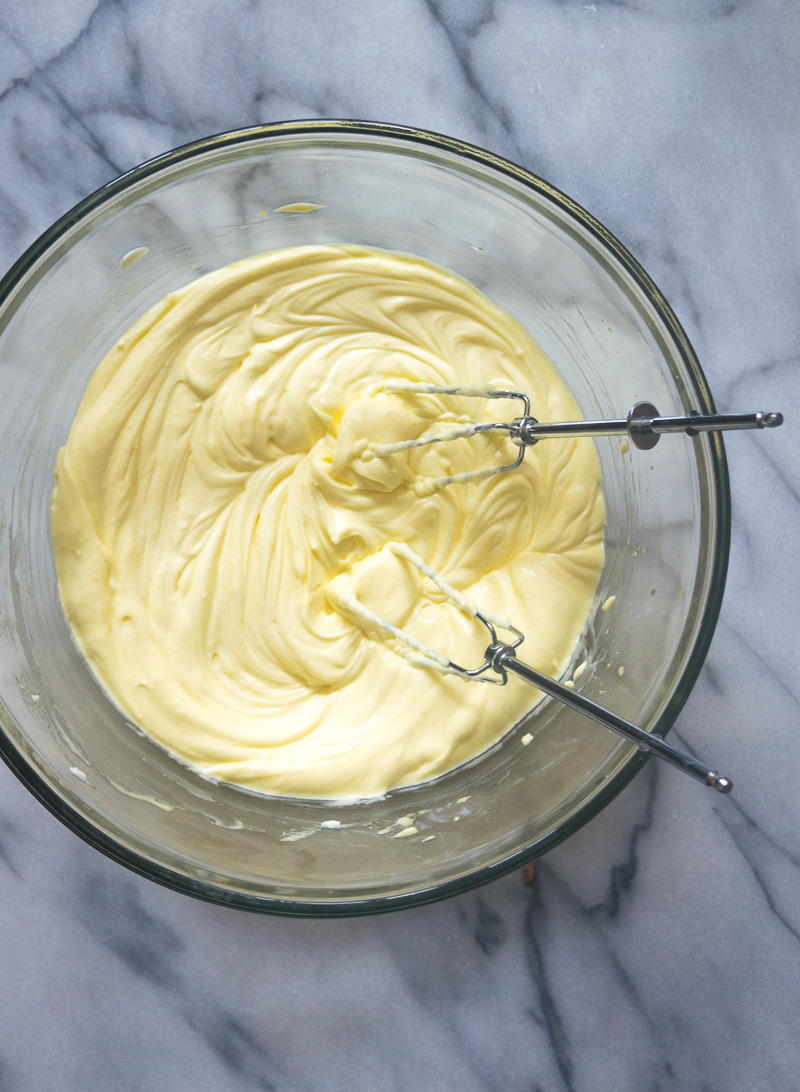 Before our trip, I had jokingly promised him that he could eat tiramisu for breakfast, lunch, and dinner. I didn't expect him to take that literally. Surely as soon as we landed he found the best authentic Italian tiramisu in Venice, and he planned each of our days around visiting this establishment.
The store is I Tre Mercanti and they pride themselves in making tiramisu the way Italians made it half a century ago. The husband is very critical when he eats tiramisu outside, but this time he was speechless. This bewildered me because he always finds flaws with tiramisu recipes. His exact words to me were "this tiramisu is definitely better than mine, can you order us 4 more…". Of course, he makes me order it because he is too embarrassed.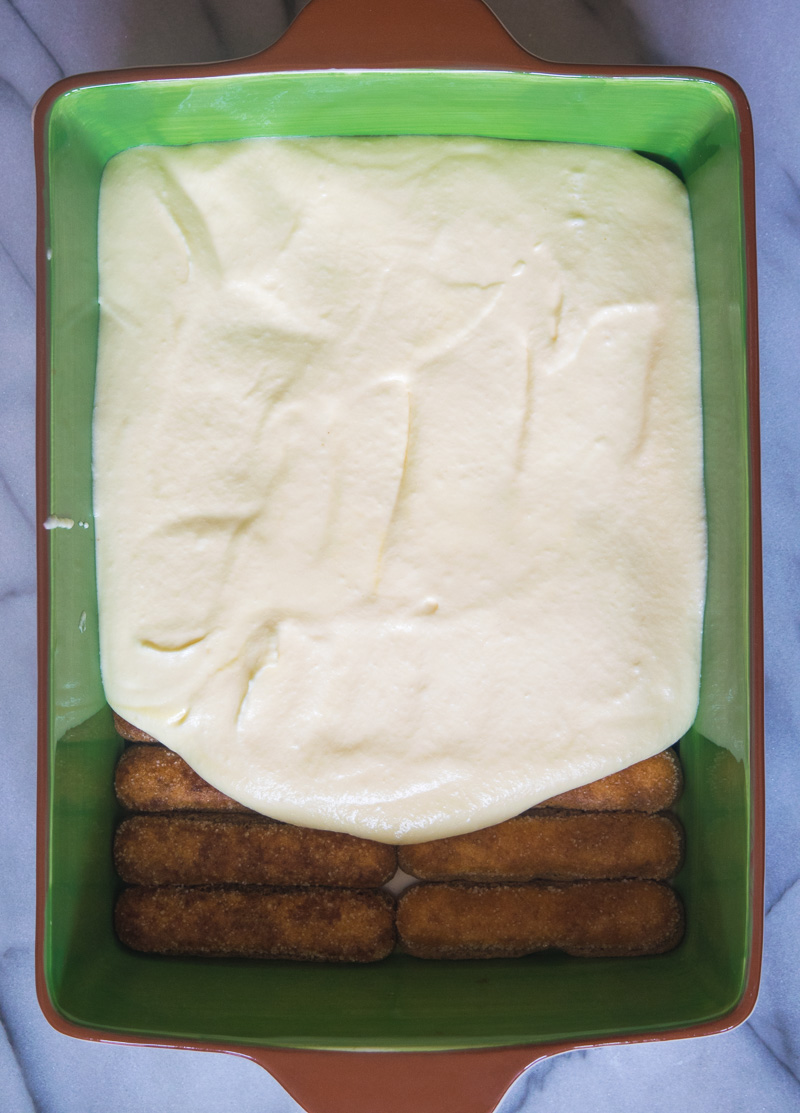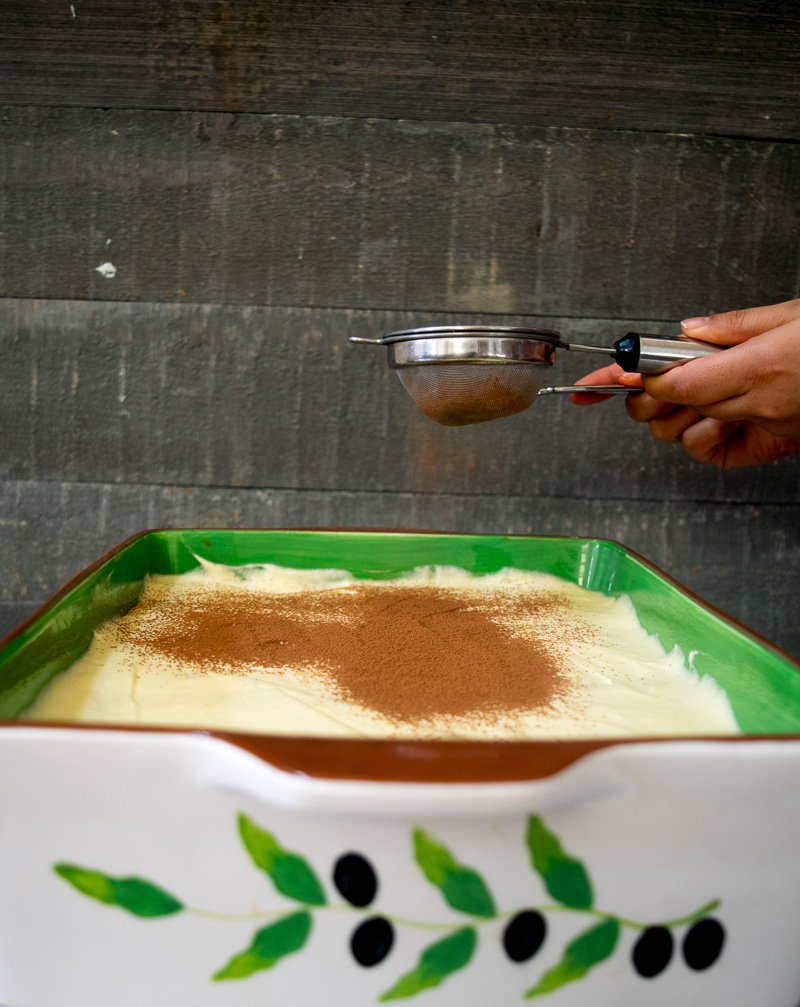 Next thing I knew, he was trying to pry out the secrets. Of course, the nice lady politely refused to share their recipe, but she did answer his never-ending questions. That was enough for him to connect the dots and figure out what he was missing. Usually, I'm the annoying one asking the recipe questions, but this time the roles were surprisingly reversed.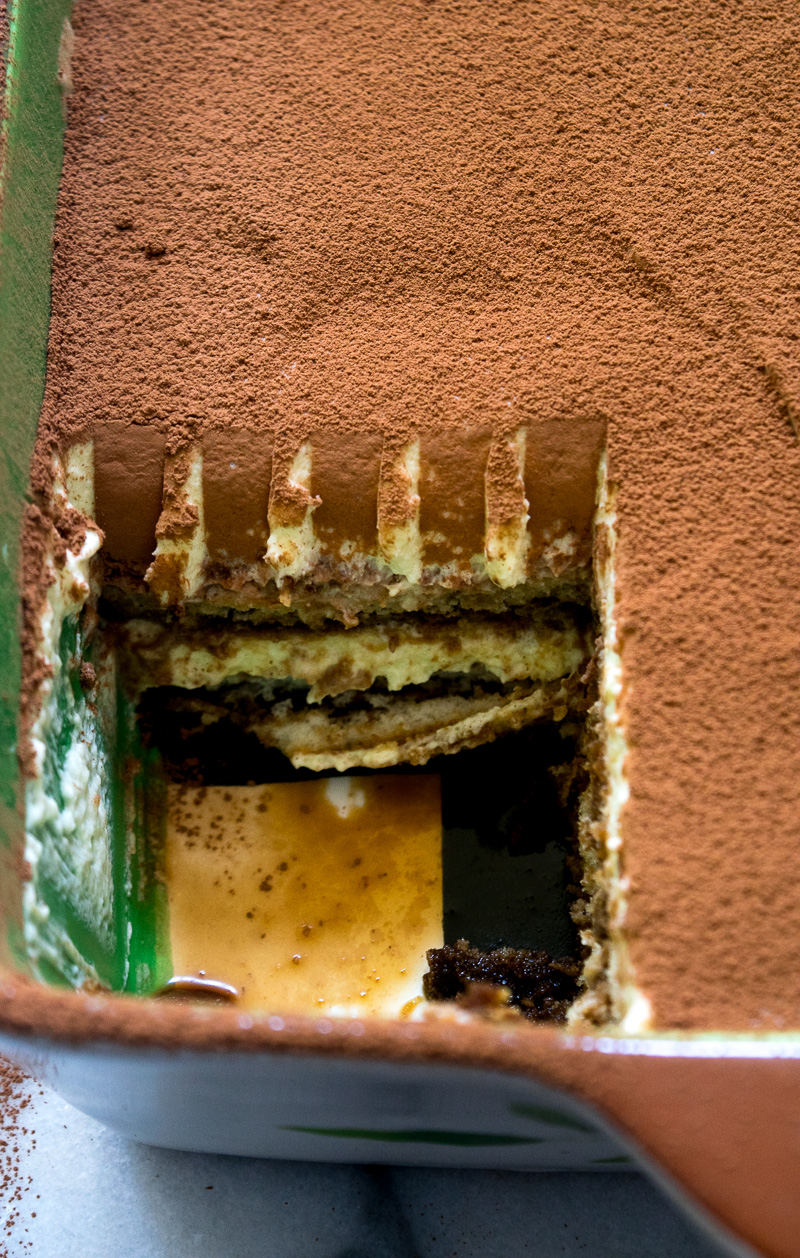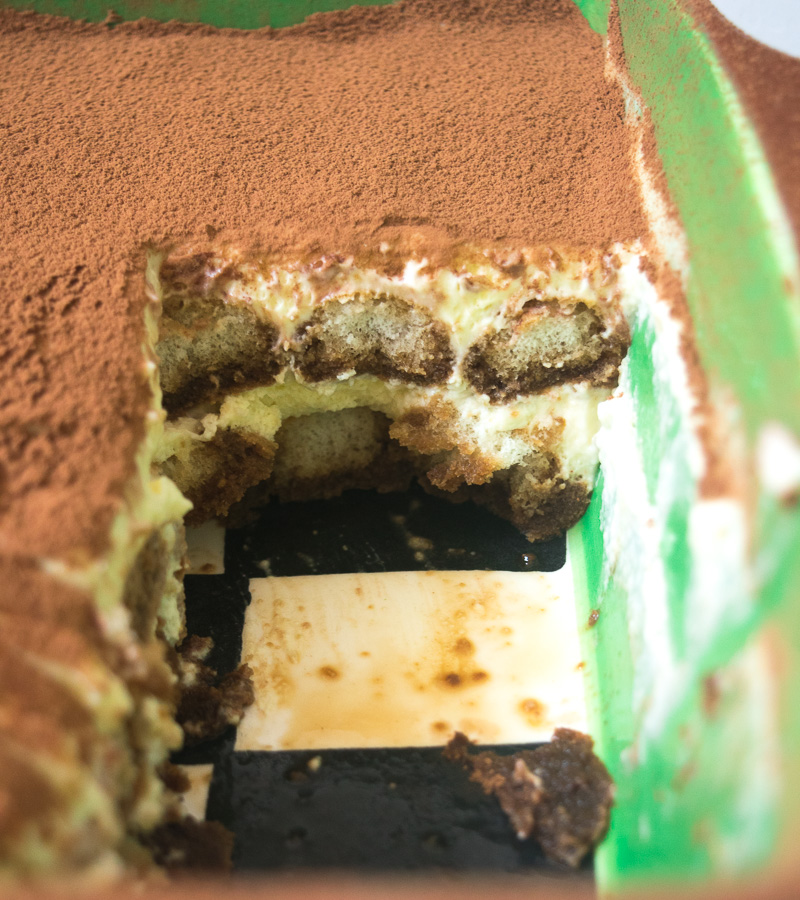 I've never been a fan of tiramisu and I rarely ever ate it prior to meeting the husband. It was always a one-dimensional desert for me. I am all about textures in food. His original Italian tiramisu recipe is super creamy, light, not overly sweet, not soggy, and has a surprisingly strong coffee punch (thanks to me). I am not biased when I say this it truly is the best tiramisu I have ever had.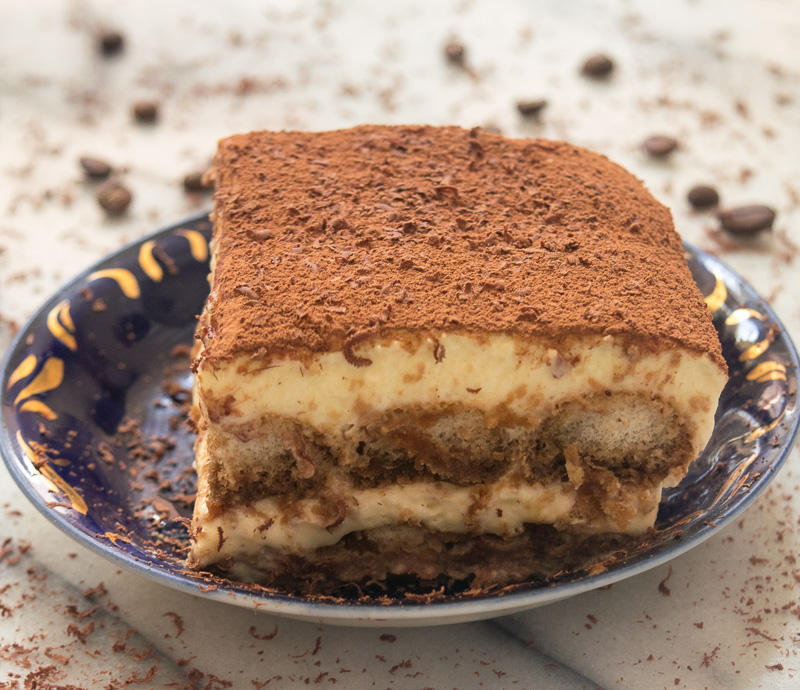 | | |
| --- | --- |
| | |
Crack 5 eggs and separate the yolks and the whites into 2 large bowls.

Add ½ cup of sugar into the yolk bowl and beat the mixture together until it becomes thick and pale. Use an electric mixer at medium speed for 2-4 minutes if available.

Add the 16 Oz mascarpone into the yolk and sugar mixture and beat until just combined. 

Beat the 2 cups of heavy cream in another bowl until it holds soft peaks. Make sure to not over beat to prevent it from turning into butter.

Fold the heavy cream into the yolk/mascarpone mixture gently using a rubber spatula.

Add a pinch of salt to the blow with the whites and beat the mixture until you see soft peaks. Slowly add the remaining ¼ cup of sugar while continuing to beat. Continue to beat until the mixture holds stiff peaks.

Slowly fold in the egg whites mixture into the yolk/mascarpone/heavy cream mixture until just combined. 

Add the 2 Tsp of vanilla extract and continue to fold until fully combined.

Fully submerge each ladyfinger in lukewarm espresso, soaking it for about 1 second on each side. Transfer each soaked ladyfinger into a 13in X 10in dish, trimming as needed to fit snugly.

Spread approximately half of the mascarpone mixture evenly over the ladyfingers and repeat the same process for another layer of ladyfingers and mascarpone. 

Chill tiramisu, uncovered, for at least 6 hours. This allows some of the moisture from the mascarpone to escape. Cover the tiramisu dish only after chilling at least 6 hours.

Right before serving, use a fine sieve to evenly spread the cocoa powder across the top of the dish.

Add shaved dark chocolate as garnish on individual pieces before serving.