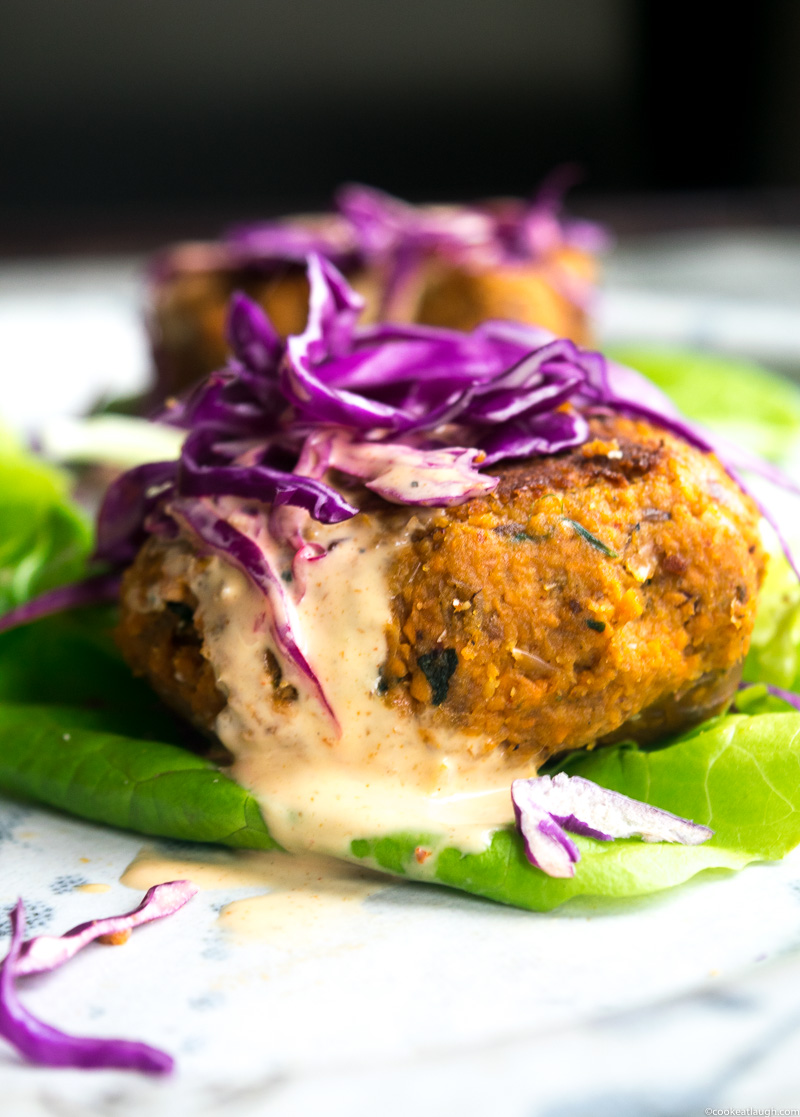 I am back! It has been ages since the last time I posted on the blog. A lot has changed, I became a mom to a sweet little girl. She has taken over my life  and has filled it with a lot of joy. Motherhood has had its up and downs, but I am starting to get the hang of it and learning to balance. This blog is a passion of mine and I hope to continue finding time to share recipes with you all.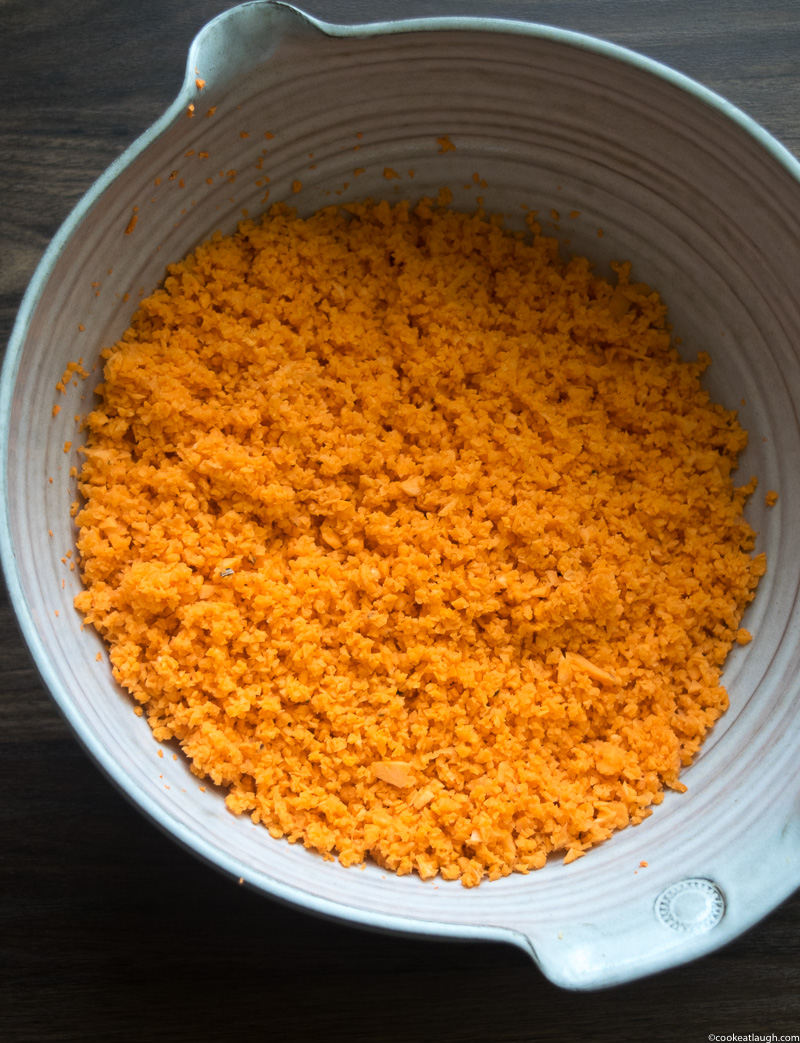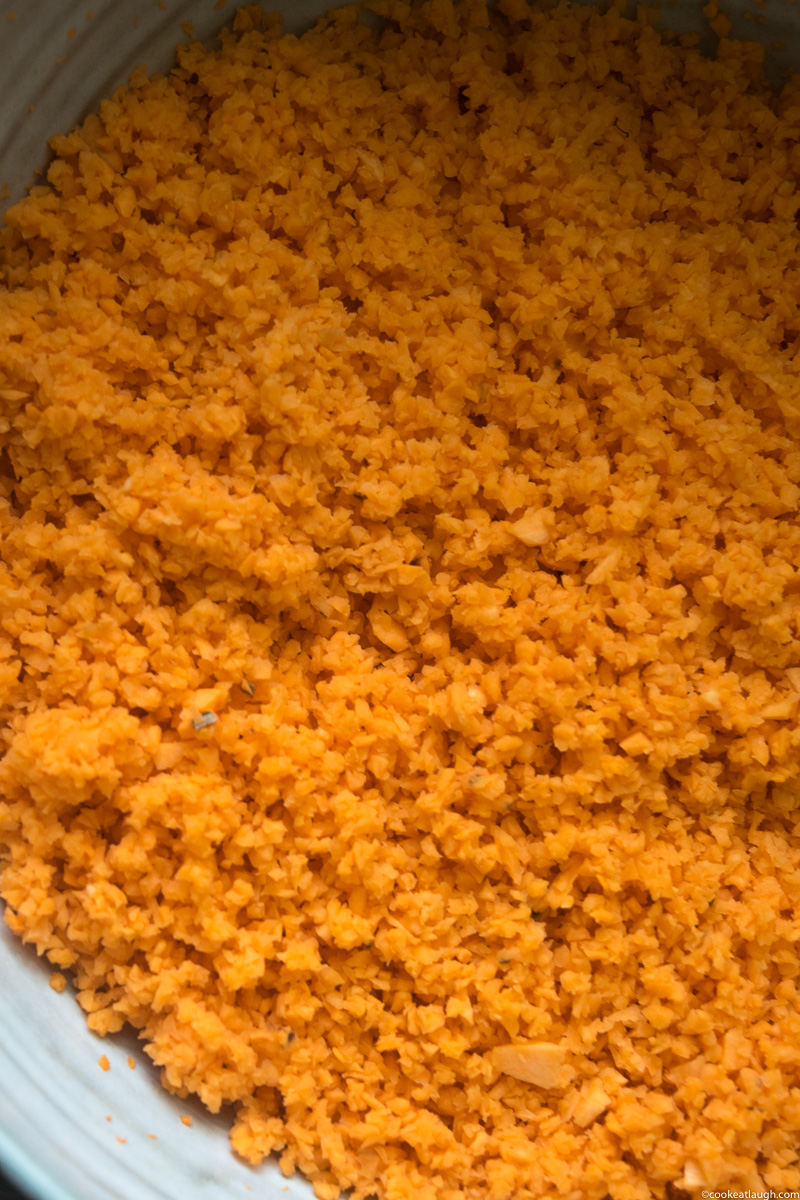 These Smoky Sweet Potato Pattie were inspired by my husband. He is a complete carnivore and feeding him veggies is a hard task. I refuse to cook meat every day. Luckily I am always up for a good challenge in the kitchen. Vegetarian meals in our home have to be hearty, protein packed and flavorful. These veggie patties are all those things and an absolute favorite in our home.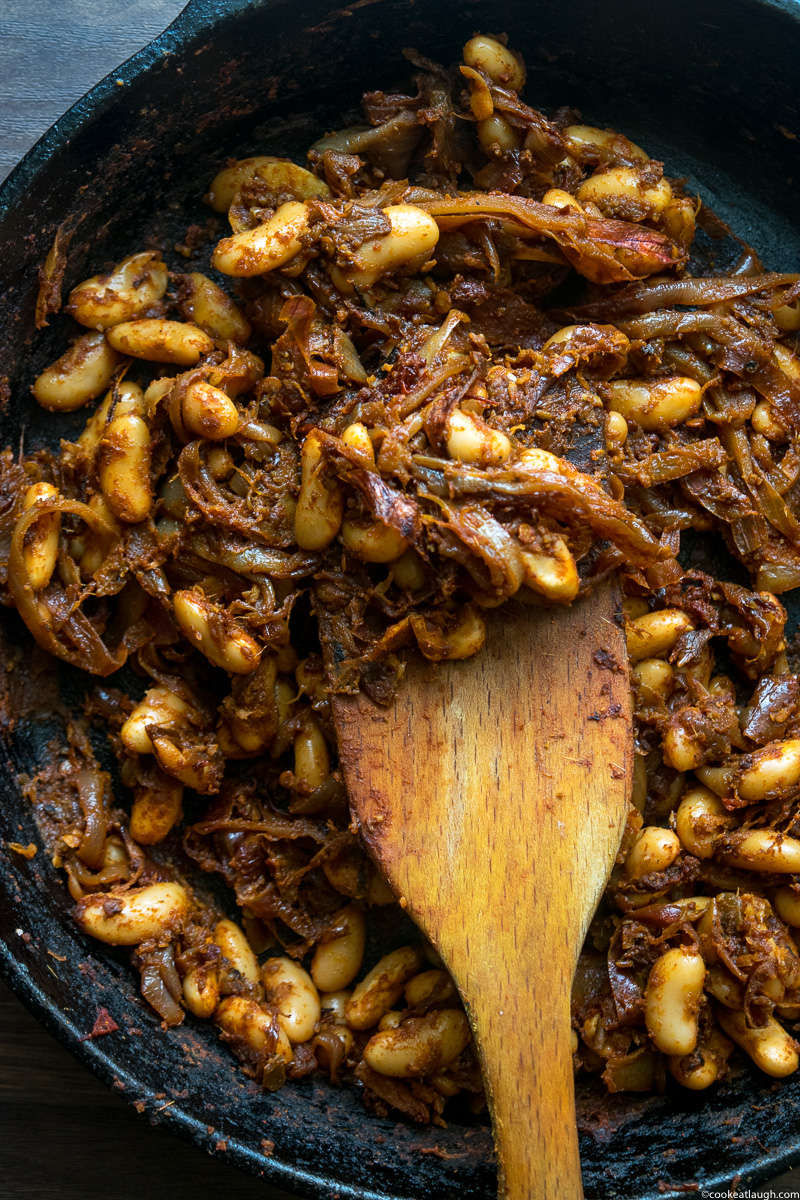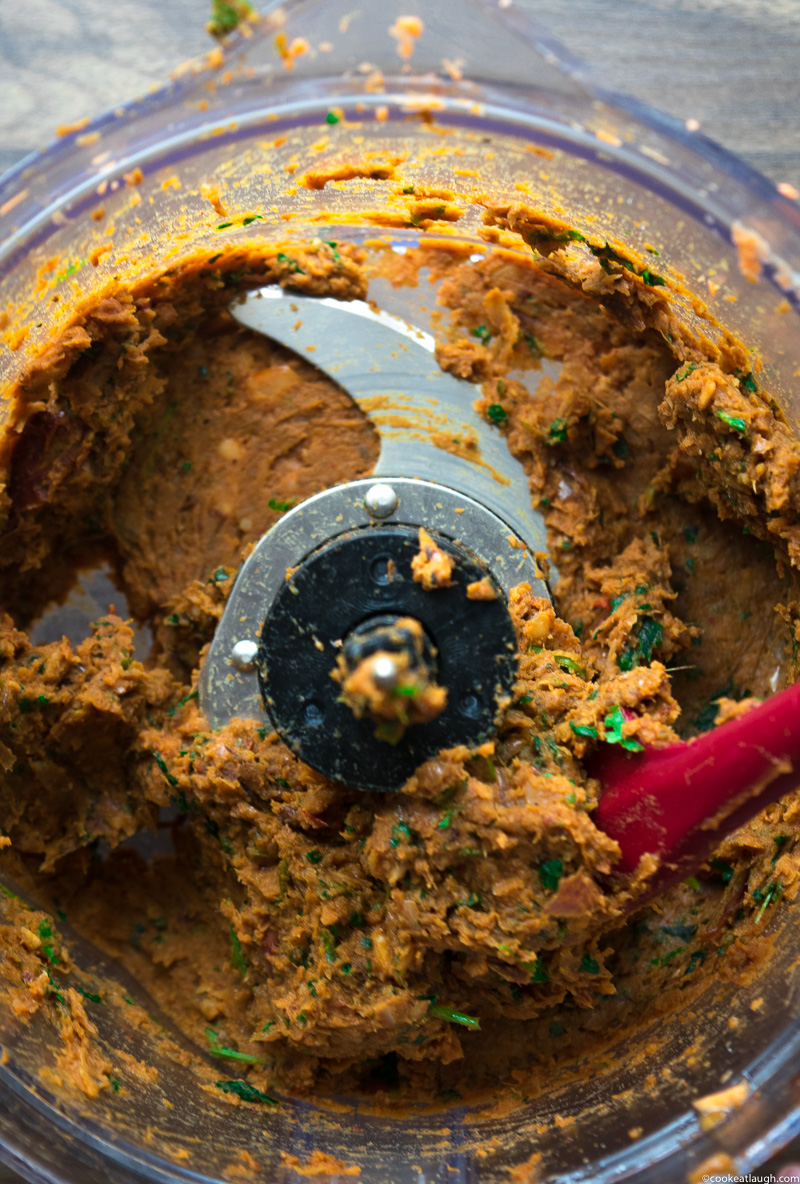 Sweet potatoes serve as the base for the Pattie. Caramelized onions add a umami flavor. Cumin, smoked paprika, chipotle peppers, and pickled jalapenos add a lovely smokiness and create a flavor bomb. I use white cannellini beans in this recipe because they are creamier, have a mild nutty flavor, and add meatiness to the patties. Almond flour helps to bind the patties and keep them low carb.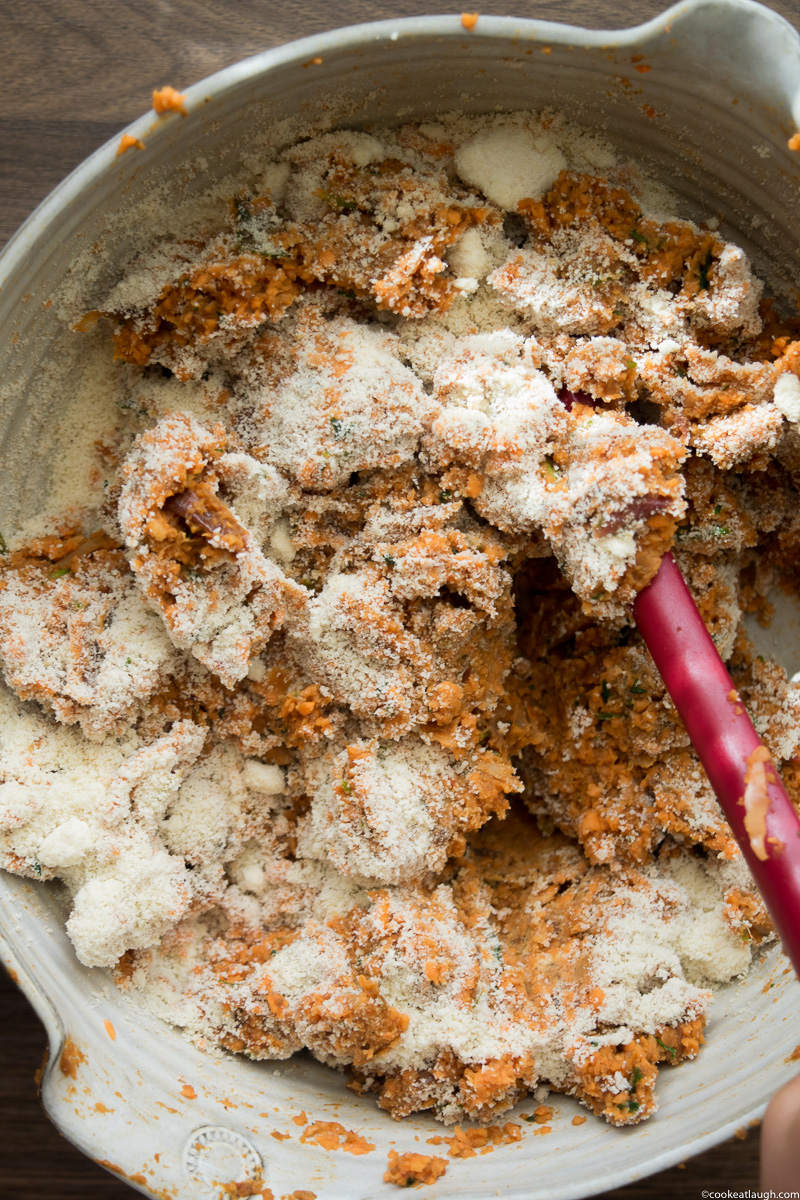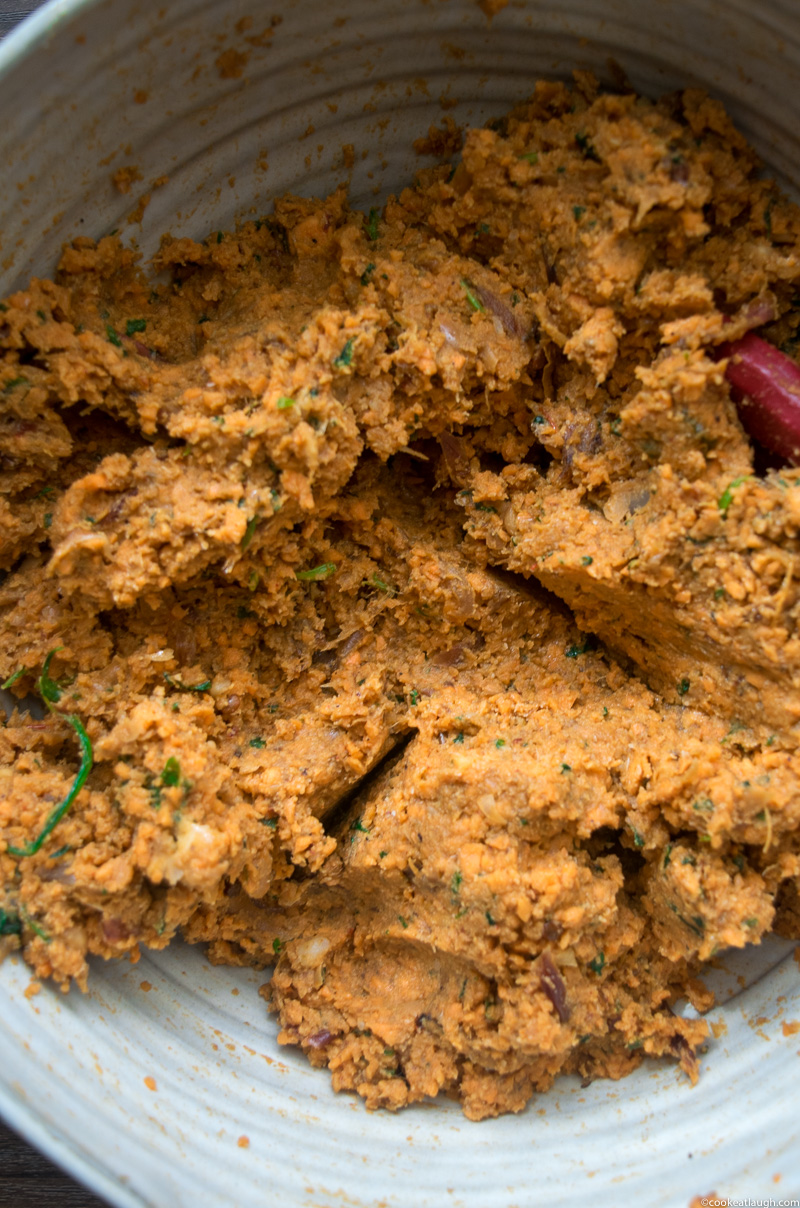 These patties are on the tender side but they hold their shape well. My absolute favorite way to serve them is to lay it on top of butterhead lettuce with spicy cheese melted on top, chipotle mayo and thinly sliced crispy red cabbage. You may also serve them as veggie burgers, my spicy cashew hummus makes for an excellent burger sauce.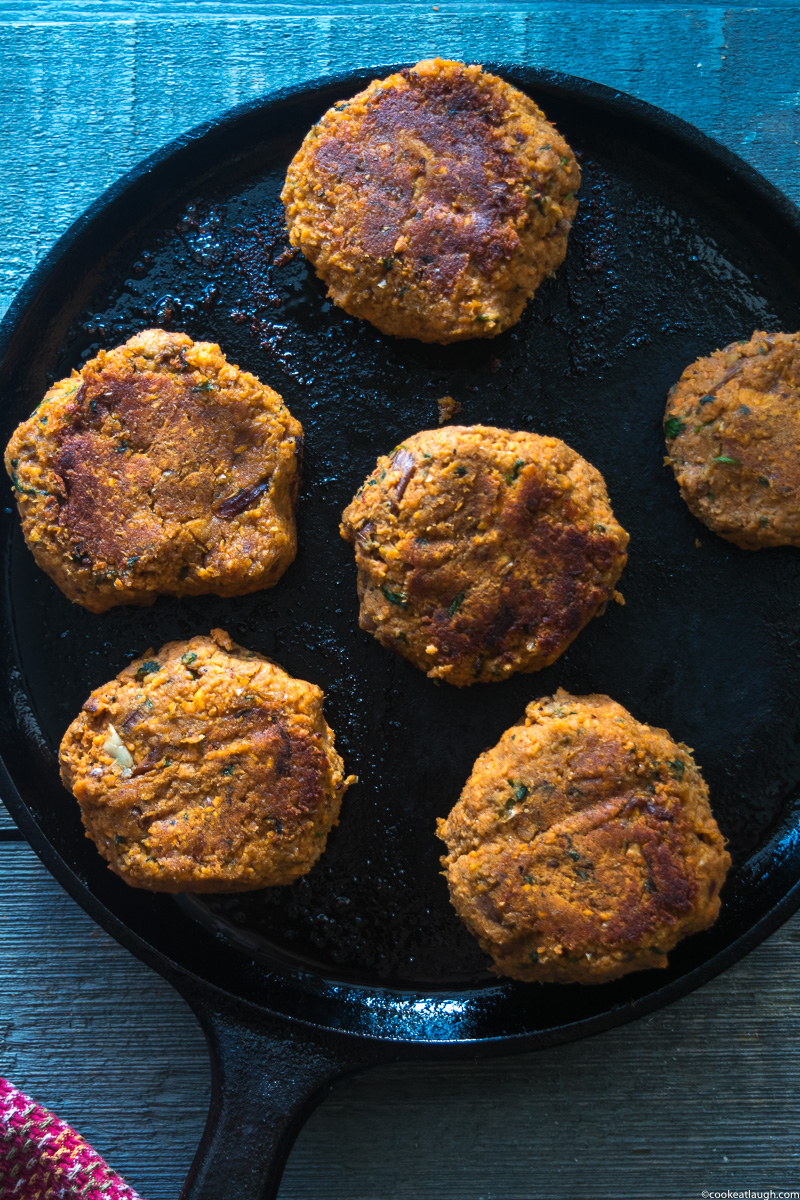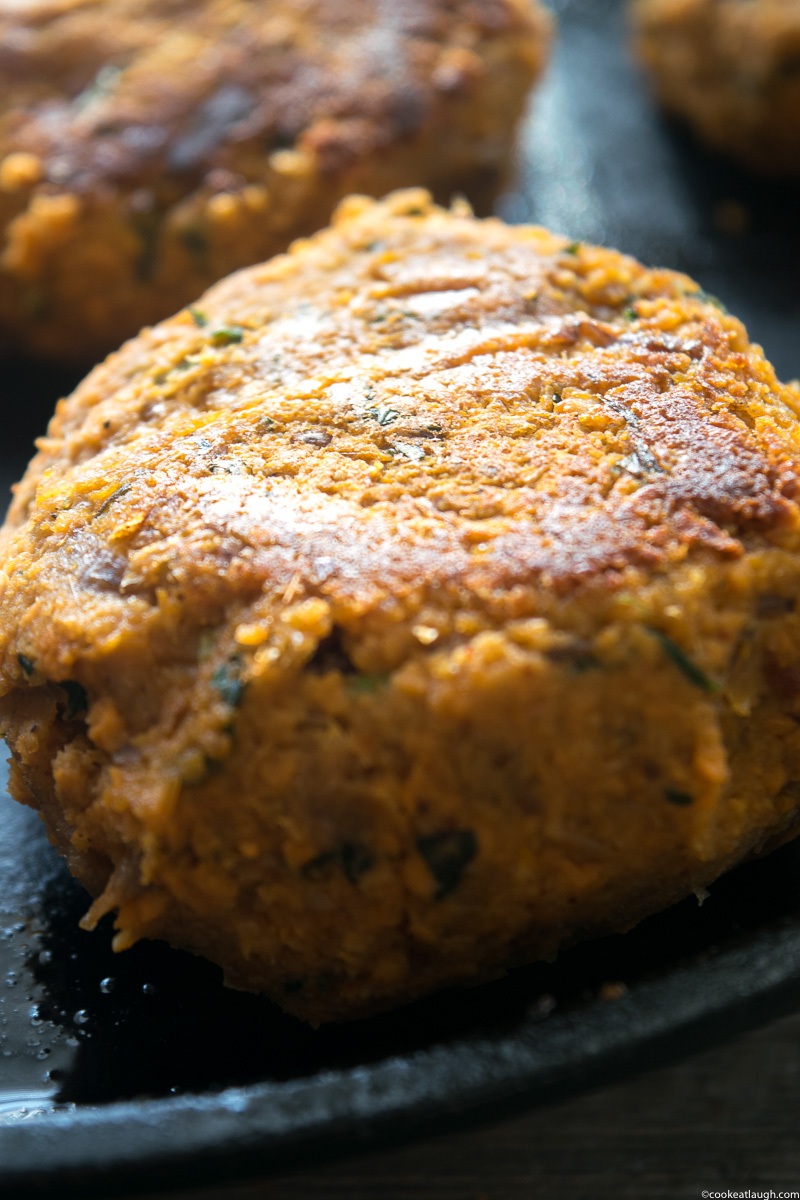 Absolutely make these Smoky Sweet Potato Pattie, they are vegeterian, vegan, and gluten free. I promise you that you will not miss the meat(trust me if my husband doesn't I assure you wont either).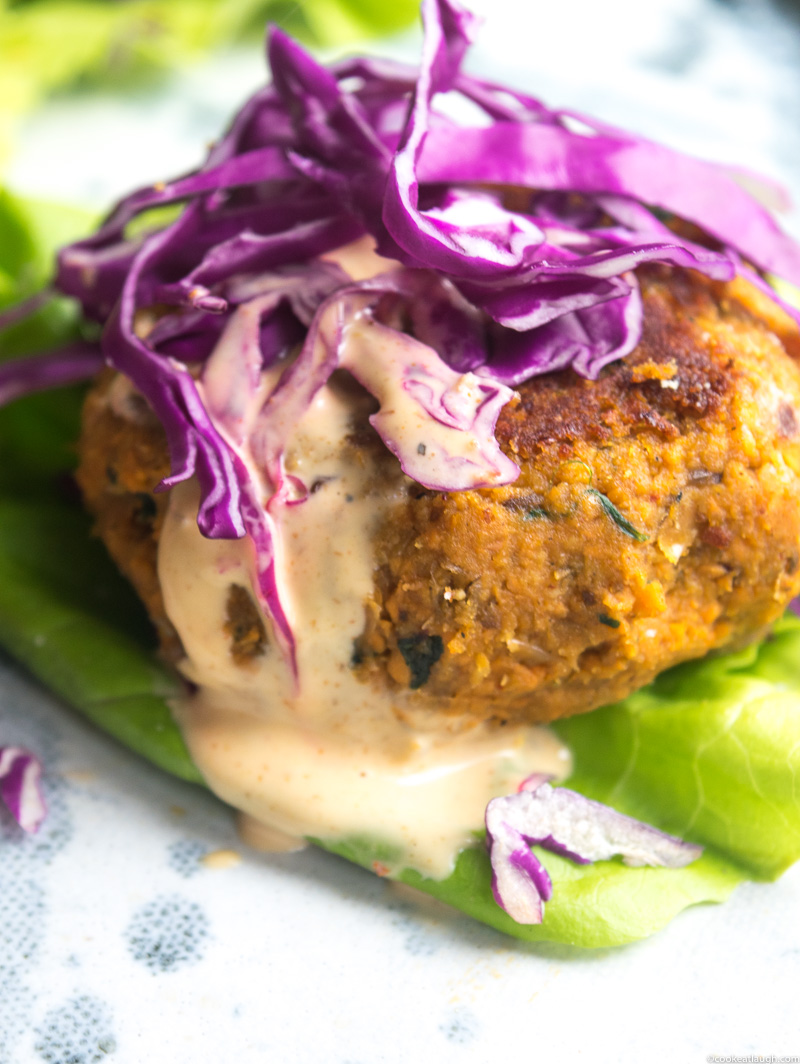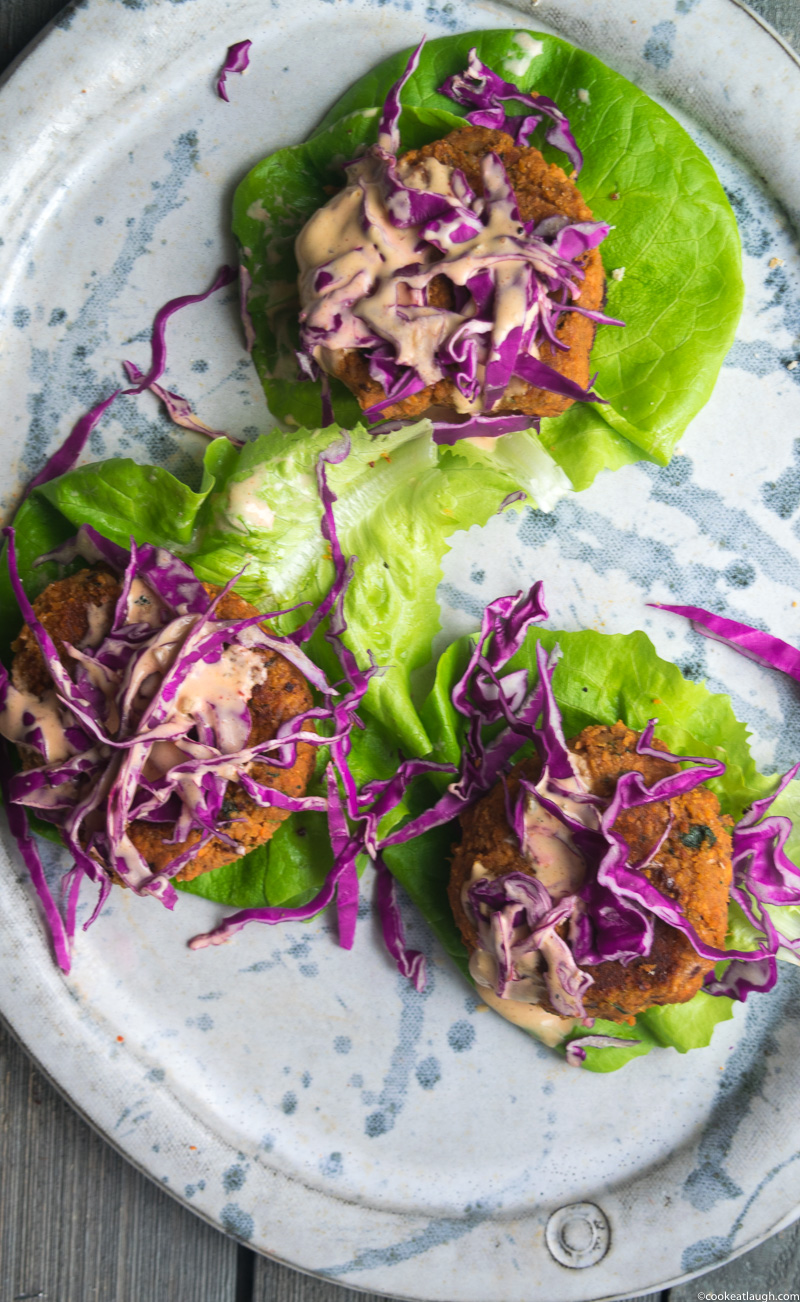 Thank you for reading! If you enjoy my recipes, please subscribe to my free newsletter, so you never miss a recipe. Please follow me on Instagram or Pinterest. . If you make this recipe, I would love to know! Tag me on Instagram@cookeatlaugh and #cookeatlaughblog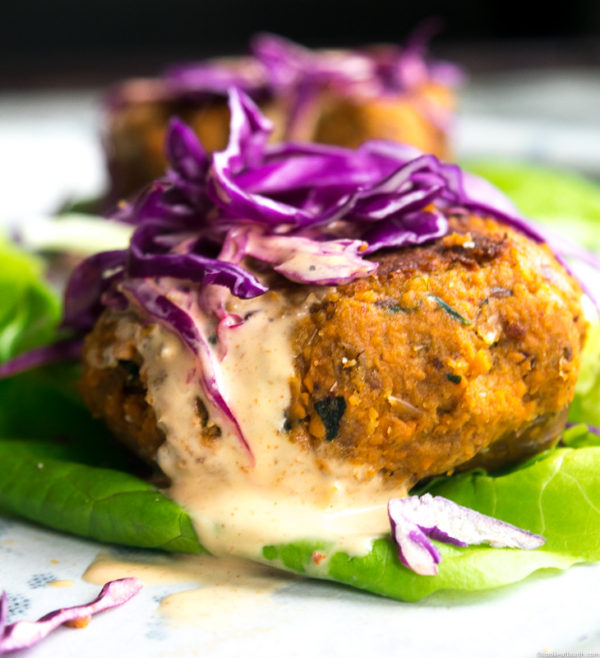 | | |
| --- | --- |
| | |
Heat a cast iron pan on medium heat. Add 2 tbsp of olive oil and add sliced onions and pinch of salt. Saute onions for roughly 20 minutes till they have softened and carmalized. Make sure to occasionally stir the onions so they dont burn.

Add the garlic to the pan and let it cook for a minute. Then add the rinsed canneline beans, smoked paprika, ground cumin, chipotle peppers, pickled jalapeños, and salt to taste. Give everything a good stir and cook on low heat for 5 minutes. Turn the heat off and let the mixture cool.

In a food processor add the sweet pototoes and pulse till they are finely grated. Remove in a bowl and set aside. Add the cooled bean mixture in the food processor along with the chopped cilantro and blend till mixture is smooth. Add the mixture to the bowl of grated sweet potato. In the same bowl add the almond flour.

Using your hands give the sweet potato, beans, and almond flour a good mix till everything is incorporated. The mixture will be moist and soft. Taste for seasoning and add salt if needed.

Cover the mixture and refigerate for at least 30 minutes. This helps to firm up the patties and for the flavors to blend. Once chilled form the mixture into Patties.

Heat a cast iron pan on medium heat and add some oil and then add the patties. Cook 3-4 minutes per side. The patties should have a nice brown crust.