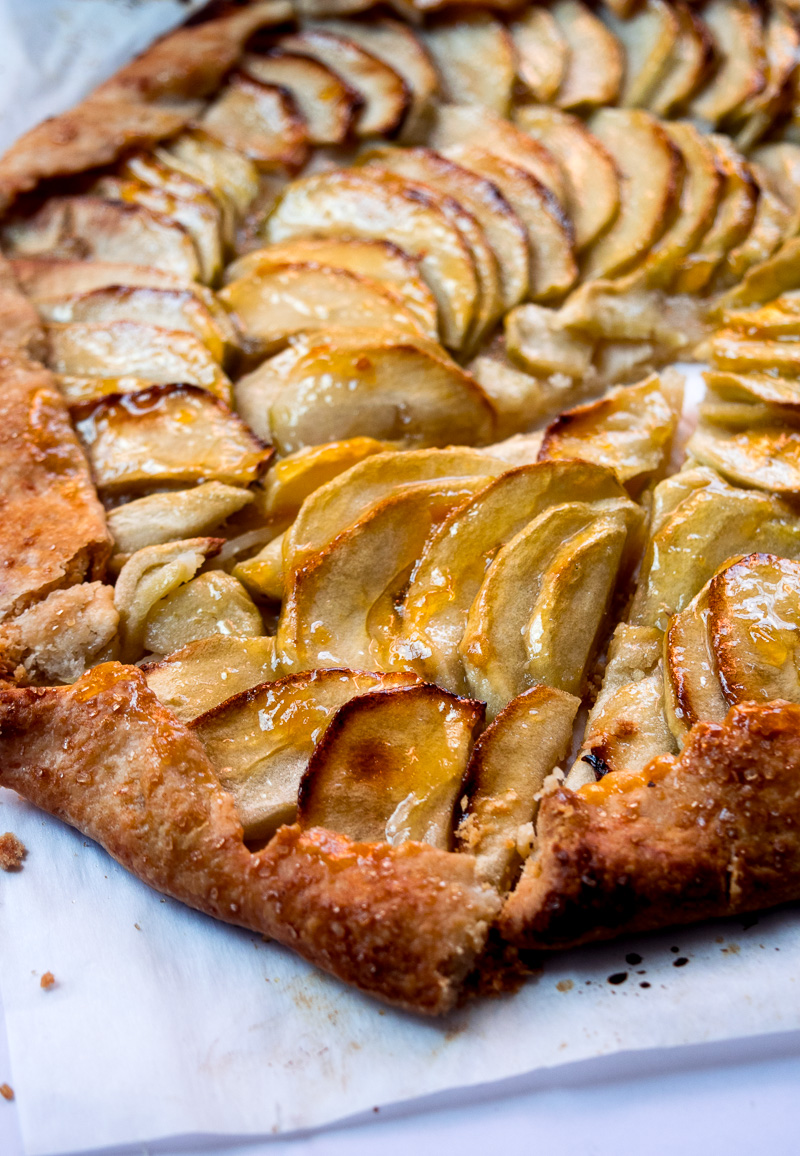 Fall has officially begun and so has apple season. I don't particularly love eating apples on their own because of all the chewing that is needed. I do, however, love baking with apples. My all-time favorite dessert to make during apple season is a Rustic French style apple tart.
I love apple tarts so much that when I was in the process of designing my website's logo, I was adamant that it be a part of the design. Yes, my love for this delightful dessert is that deep!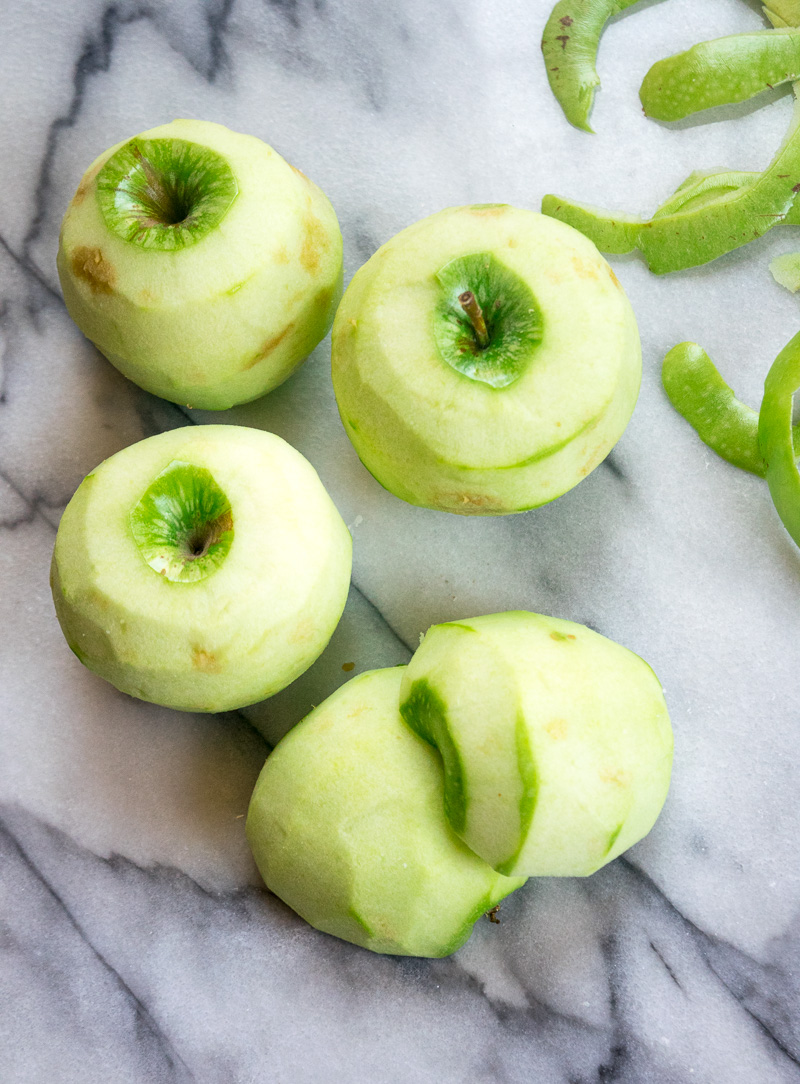 Anyone who knows me well knows that I absolutely love European desserts, especially French tarts and pastries. They hold a special place in my heart. Even though I don't have much of a sweet tooth, I will never turn down a French pastry. French desserts are elegant, delicate, refreshing, light, and perfectly sweet.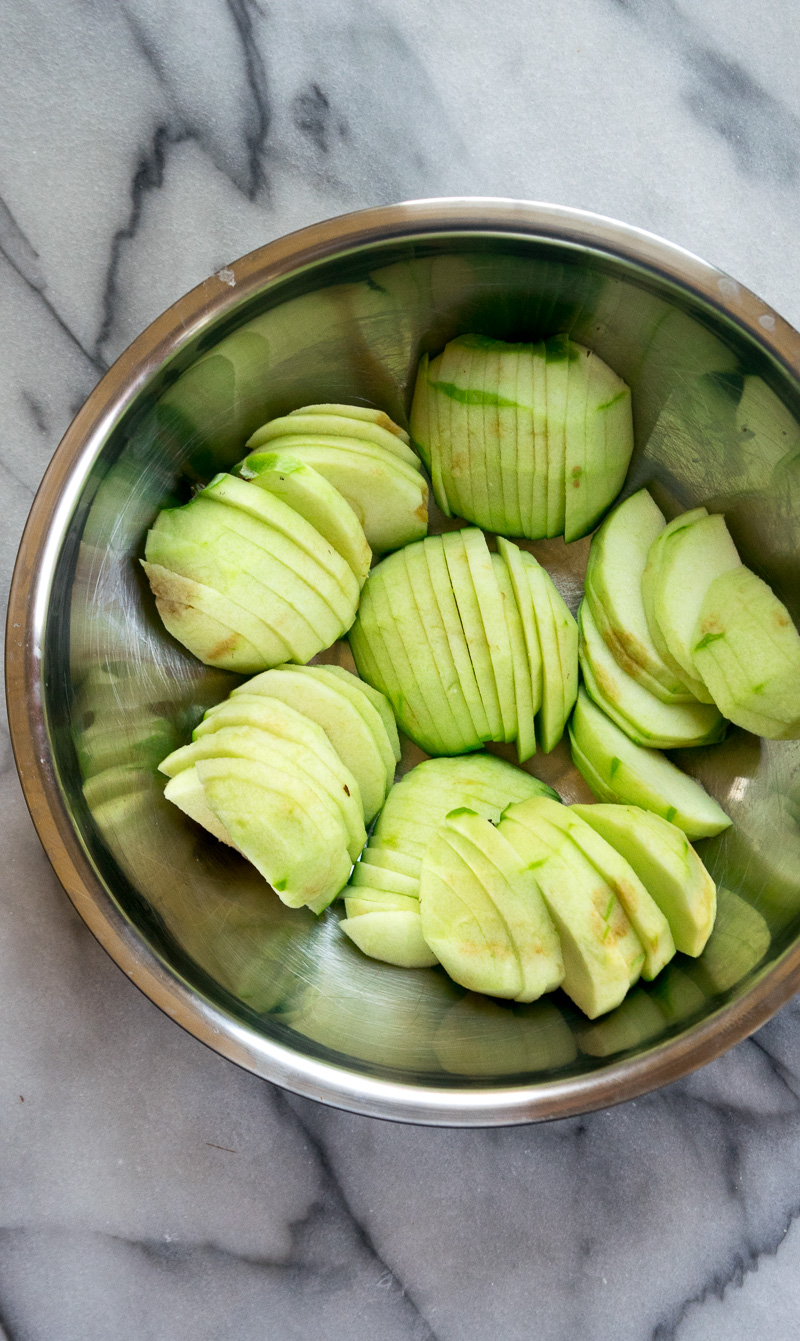 I love baking French style desserts at home, it makes me feel fancy and elegant. Of course, the husband has no appreciation for desserts like apple tarte tatin, galettes, eclairs, and etc.  He would rather eat chocolate chip cookies, which is perfectly okay with me because I don't have to share.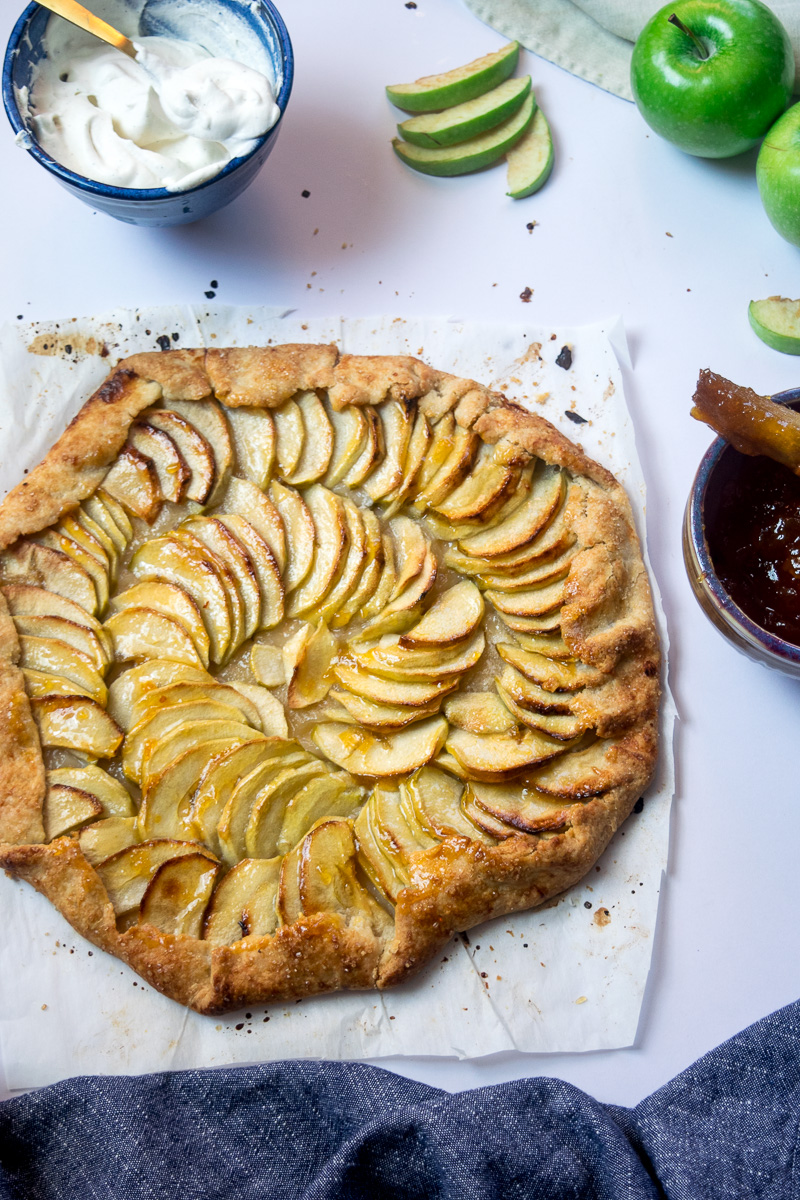 My love for parisian pastries all began when my dad gifted me the book Baking with Julia by Julia child. Everyone needs to own that book, it has recipes for the most exquisite European style breads, pastries, and cakes. In that book, I discovered a recipe for a French apple tart. I was a bit intimidated to make it at first, but once I made it, I was hooked.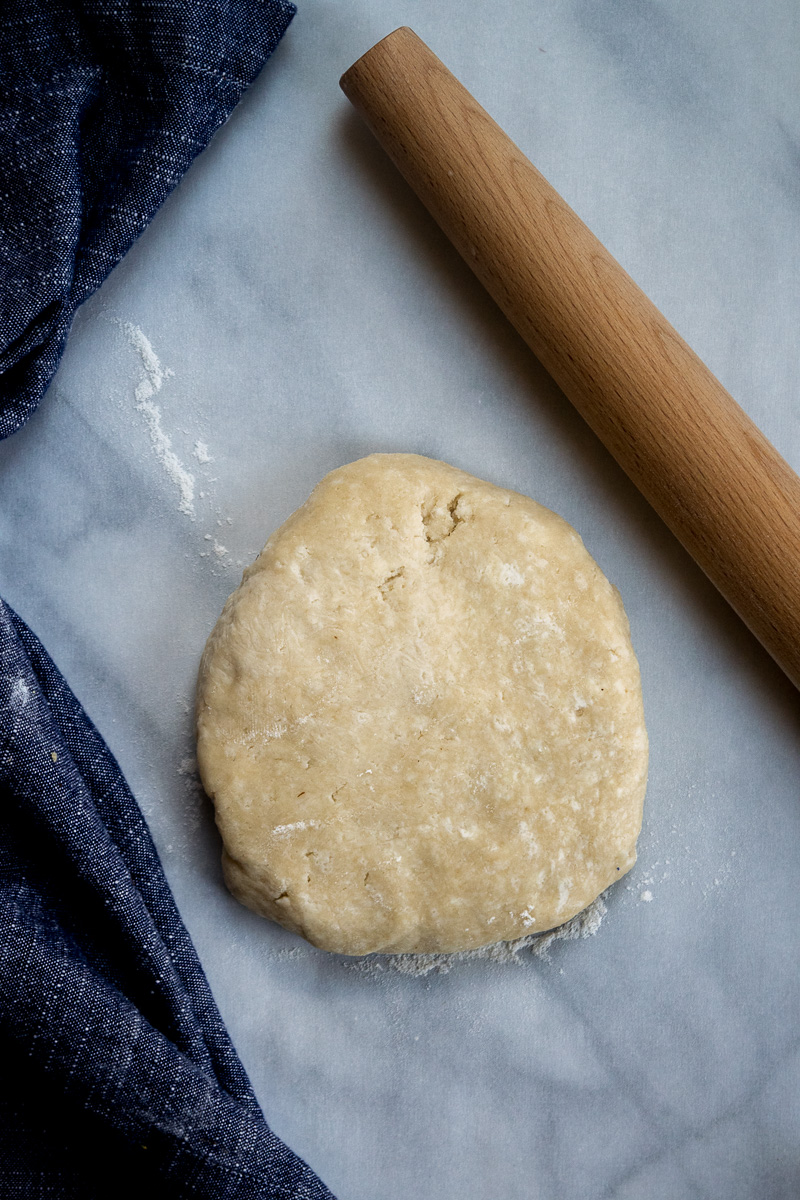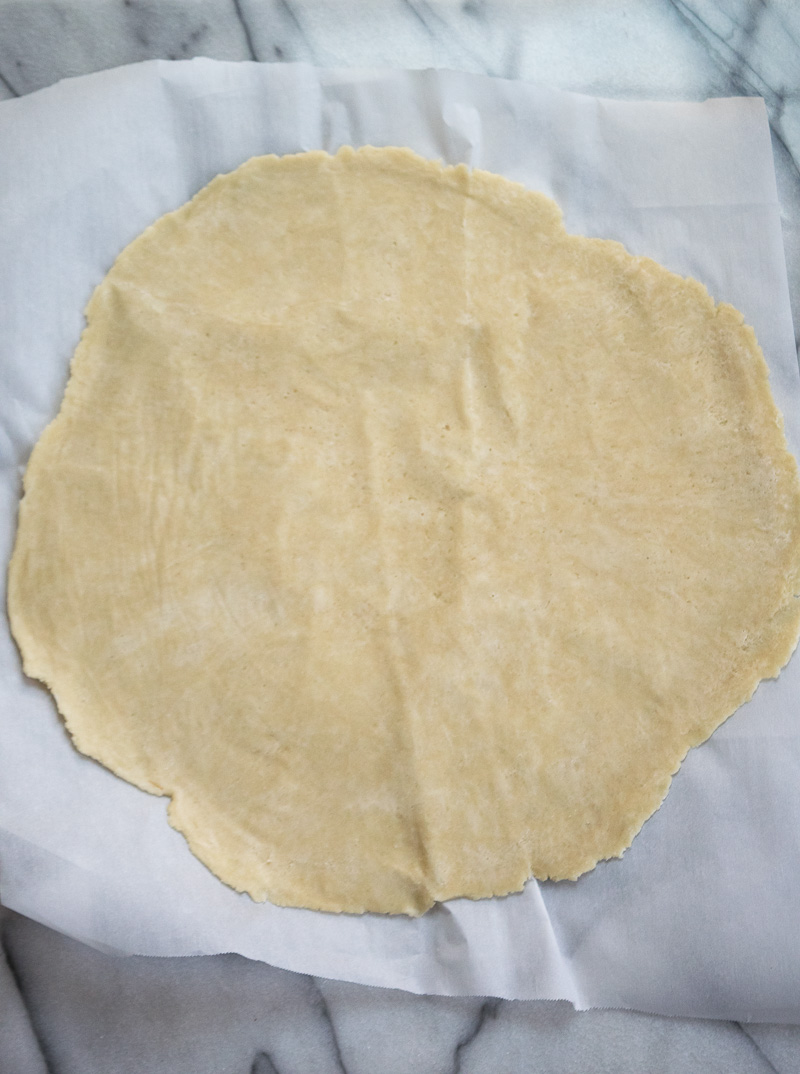 Everyone has their favorite go-to dessert that they make for dinner parties, special occasions, holidays, and family dinners. When I was living with my parents they would host dinner parties all the time; my dad loves to entertain. I was always in charge of making dessert and my go to dessert was a rustic French apple tart (galette).
Galettes are rustic free form tarts made with a flaky pie crust. In French, the term galette actually refers to a variety of flat, round pastries or cakes such as crepes and butter cookies. Galettes can be sweet or savory and are fairly quick to make.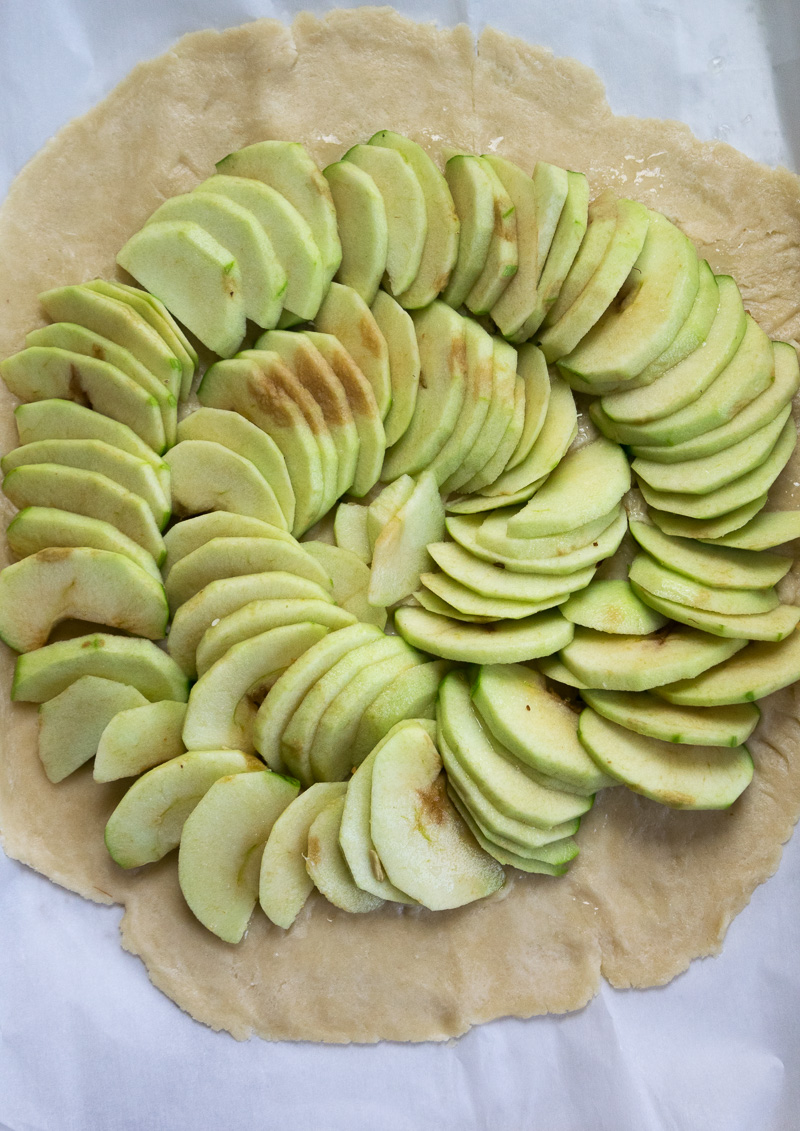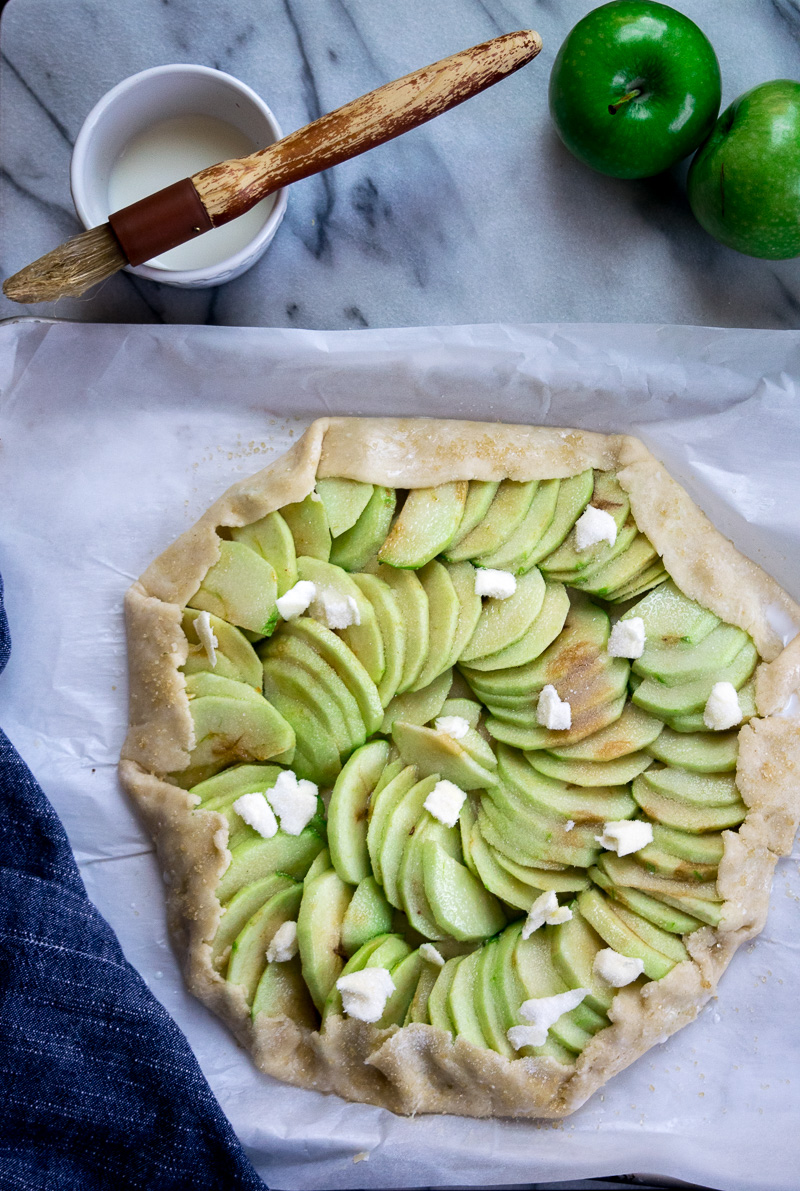 Although galettes are rustic, they look very elegant and pretty much make you look like Martha Stewart. It's the main reason this rustic French apple tart is my go to dessert to make, it seems fancy but is actually way easier to make than traditional tarts or pie.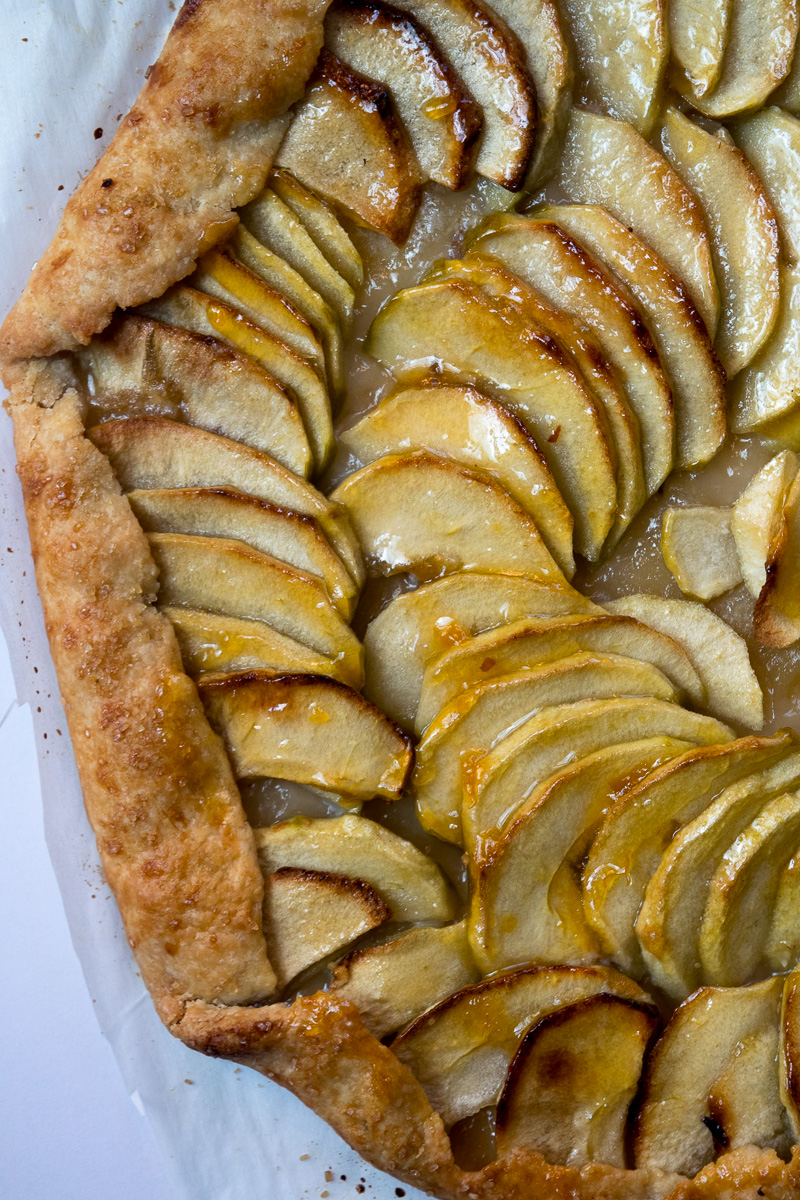 My rustic apple tart is made in a classic French style. I first start with my simple flaky and tender butter pie crust which I roll out, then add some tart apples, sugar, butter, fold the edges of the pastry, and then bake till golden brown. I prefer to eat the tart plain but for parties I like to serve it with lightly sweetened whip cream or ice cream. It is super easy, super delicious, and super impressive.
Even if you are not an experienced baker, this apple tart will make you look like a pro. It is a perfect dessert to make for the upcoming holidays, family dinners, or for a weekend treat.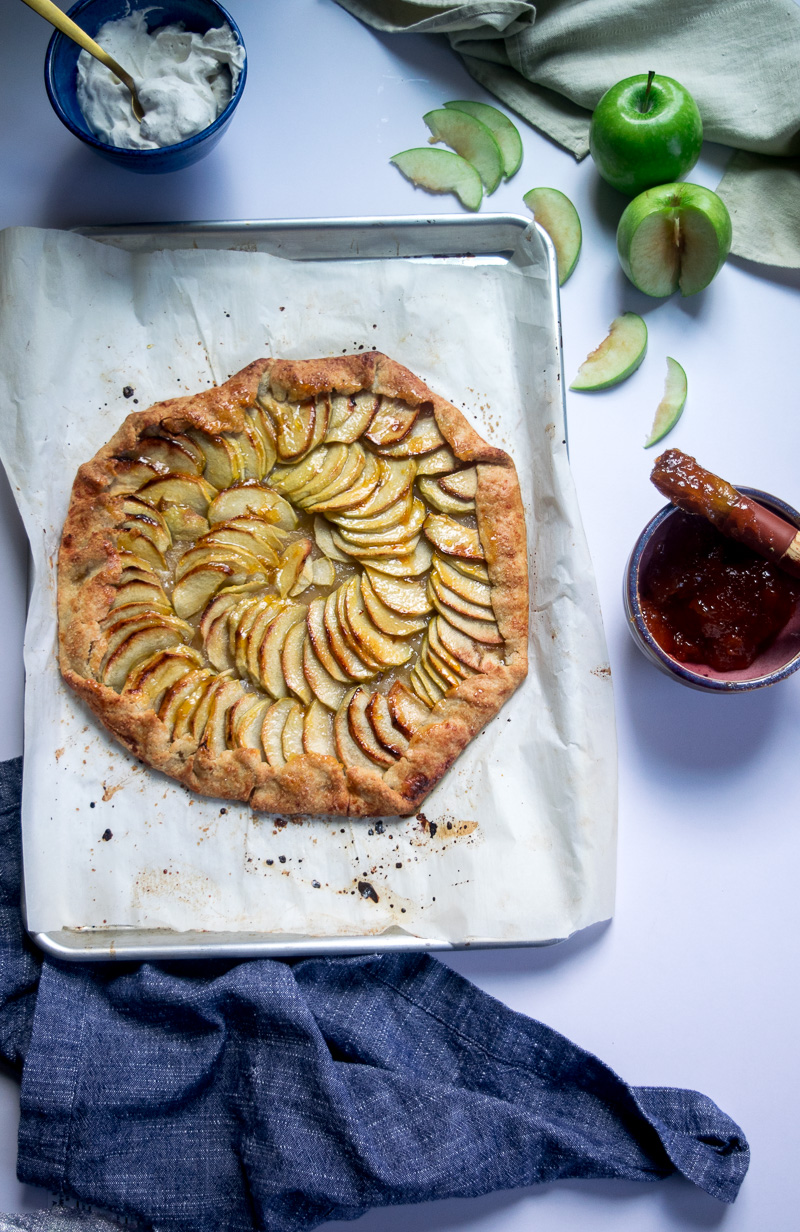 *Thanks for stopping by ! For more CookEatLaugh in your life, follow me on facebook, Instagram or Pinterest. Subscribe to receive new posts via email. And if you make this, I'd love to see! Tag me on Instagram @cookeatlaugh and #cookeatlaughblog.*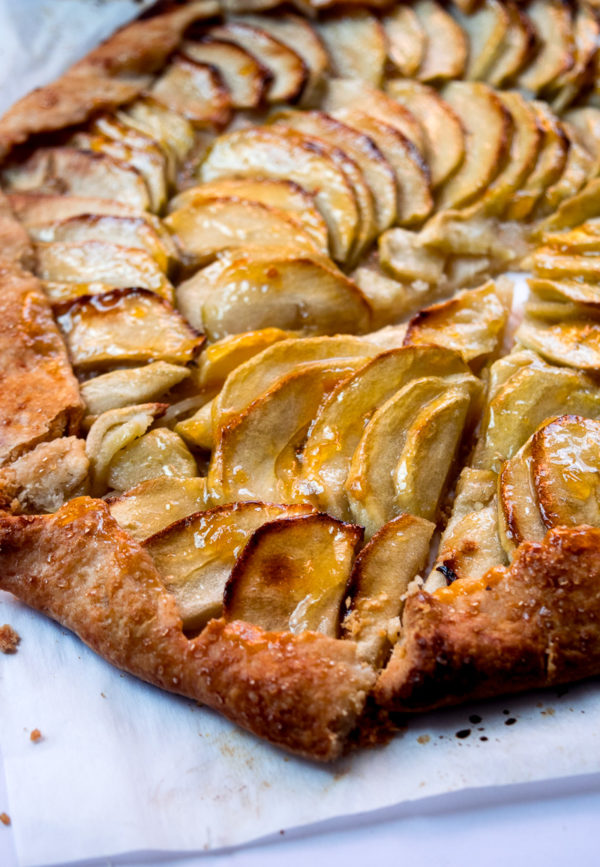 | | |
| --- | --- |
| | |
Place the dough between two sheets of parchment paper, lightly dust it with flour, and roll out the dough to 1/8-inch-thick 14-inch round circle. The circle doesn't need to be perfect. Slide the parchment and dough onto a large baking sheet and chill for 30 minutes.

Pre-heat oven to 400 degrees and place rack on lower third shelf of the oven.

Remove the dough from the fridge and carefully remove the top parchment paper. Arrange the apple slices in concentric circles starting from the outside, leave a 1 ½ inch border, overlap the apples slightly. Fold the edge of the dough over the apples, use the parchment as aid. Sprinkle apples with 3 tablespoons of sugar, drizzle the lemon juice over them, and dot with the butter. Brush the crust with milk and evenly sprinkle it with raw sugar.

Bake the tart for 45-50 minutes or until the crust is golden and apples are tender. Remove from the oven and let it cool for 10 minutes.

While the tart cools, add the apricot preserve to a medium saucepan and heat the preserve over medium low heat. Brush the preserve lightly over the apples.