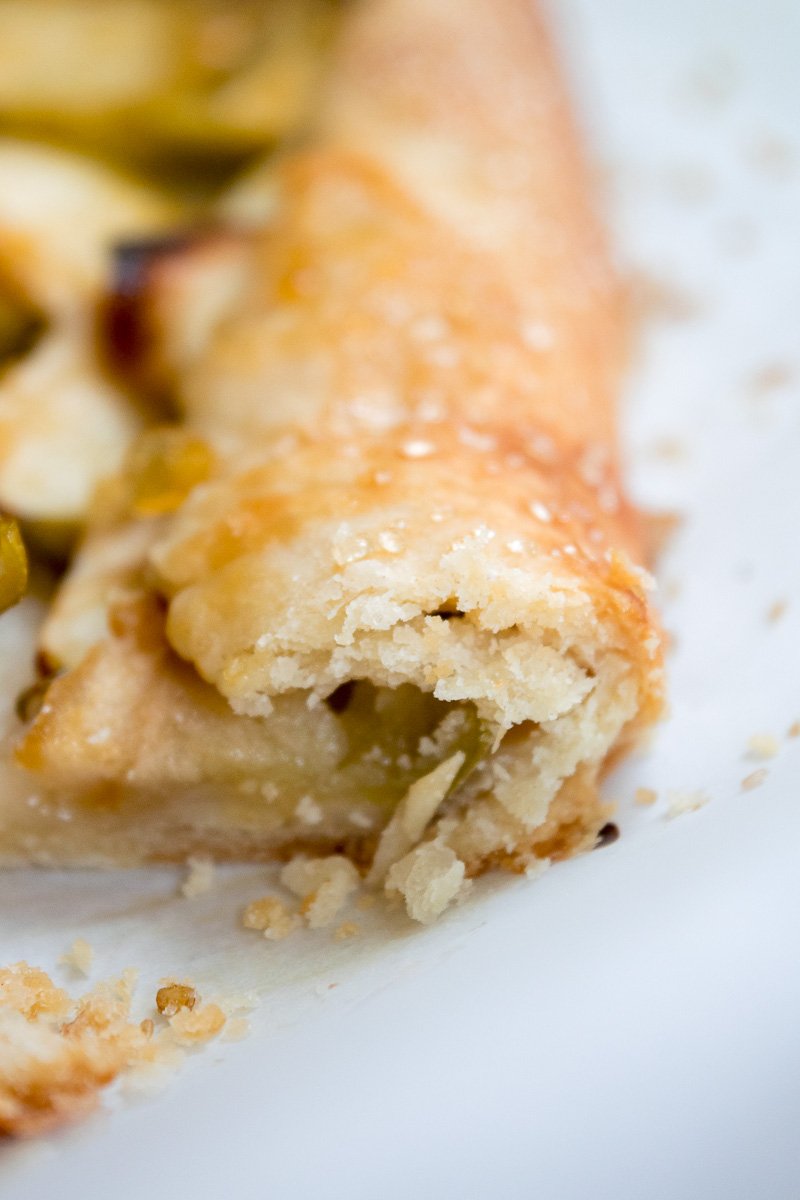 Pie crust has to be one of the simplest and easiest things to make at home. Everyone should try their hand at making pie crust; once you do you will never buy frozen supermarket pie crust ever again.
Frozen supermarket pie crust contains ingredients such as benzoate, propionate, and beta carotene. Do you know the purpose of these ingredients? I sure don't. This homemade pie crust recipe only has 3 basic ingredients: flour, butter, and water. All of which you can pronounce.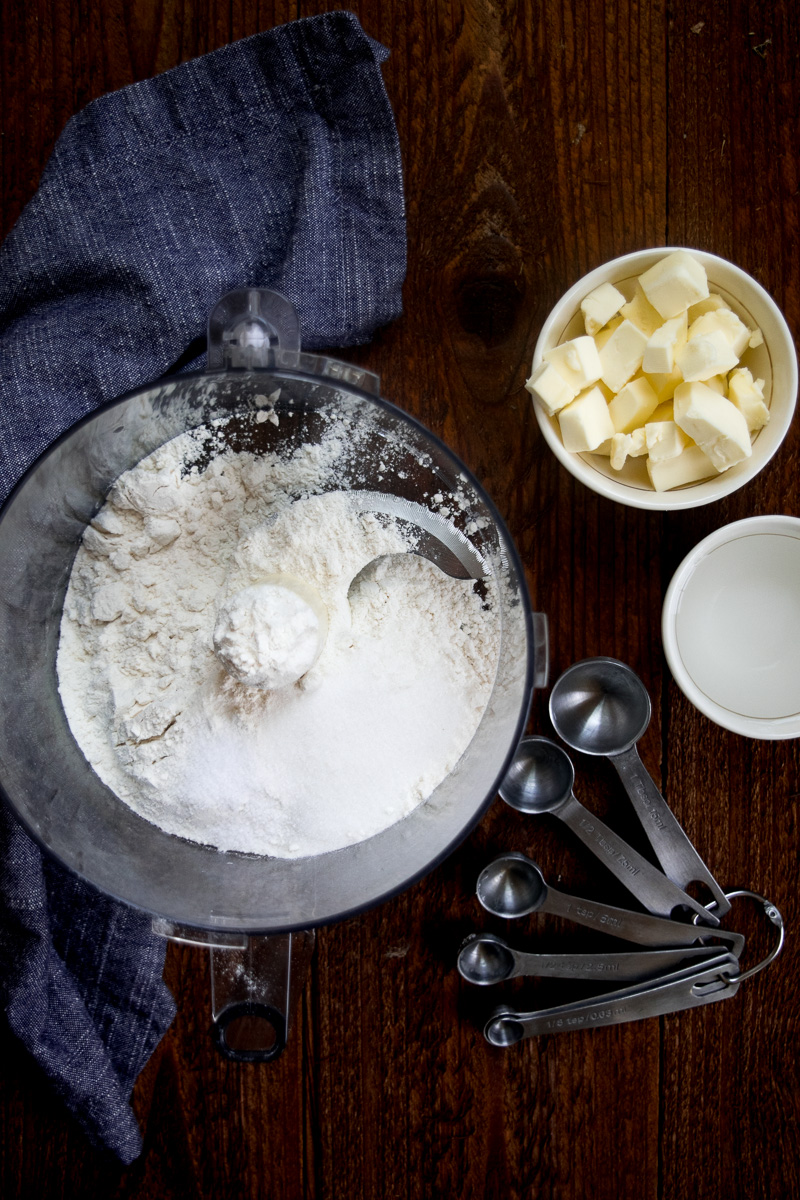 I am aware that there are a million and one recipes for pie crust on the web. Essentially, they're all the same, they just differ in their preference for the type of flour, fat, liquid and the technique. Some recipes call for pastry flour claiming it yields a more tender crust or shortening instead of butter stating that it makes for a flakier pie crust. Some people like to use a hand-held pastry blender to make the dough and others just use a food processor.
I have been making pie crust for years now, so I have experimented with all the different techniques and ingredients listed above. The recipe that I am sharing with you today is an all butter pie crust that is made in a food processor and it makes a flaky & tender pie crust every time without fail.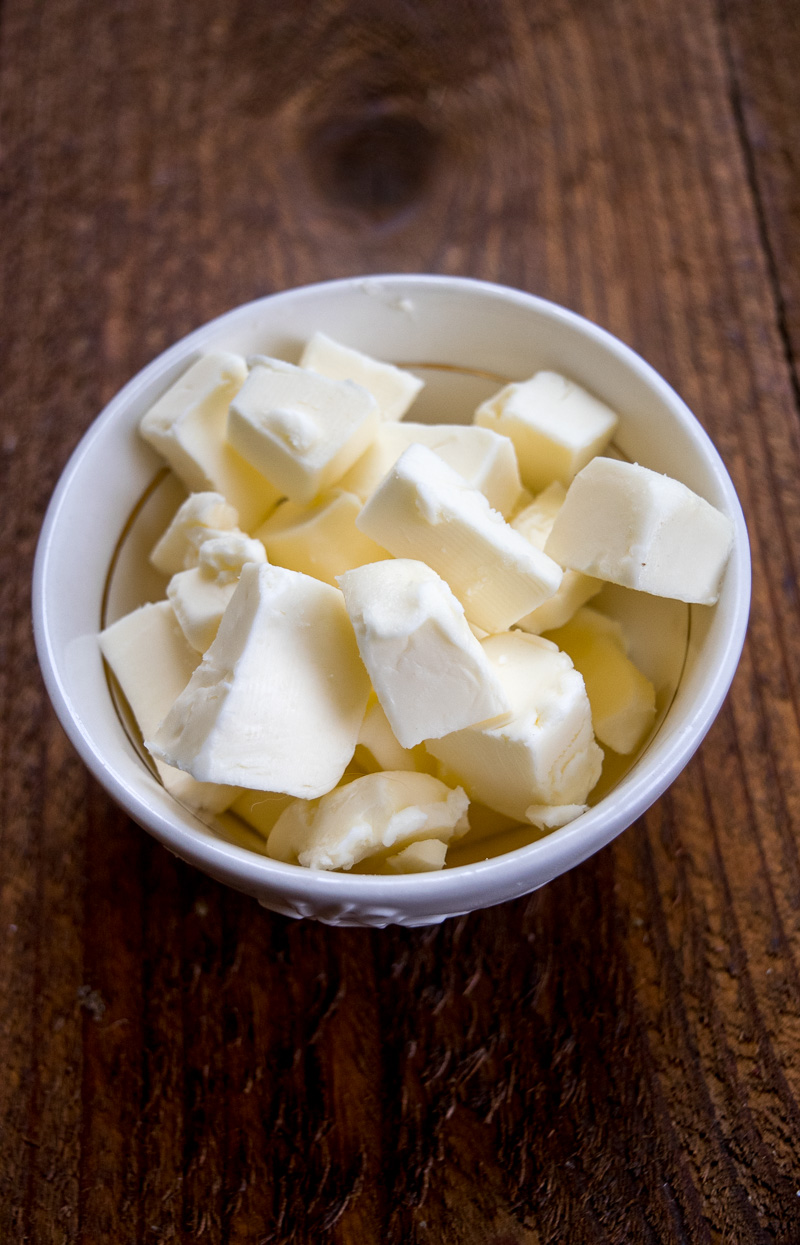 An all butter pie crust gives the pie extra flavor. All-purpose flour makes a perfectly tender crust which is much easier to handle than dough made with pastry flour. The food processor method is a time savor and most importantly, it keeps the butter cold, which makes for a flakier butter pie crust.
Now here are a few additional tips to ensure you get a perfect butter pie crust every time:
First, make sure to properly measure your flour by using the dip and sweep method. Dip your measuring cup into the flour, overfill the cup, and then use a knife to sweep the excess flour off. If too much flour is used, it makes the pie crust heavy and dry.
Second, make sure to keep your ingredients cold, especially the butter. Keeping the ingredients cold prevents too much gluten from developing, which yields a tender crust. Gluten develops more at warm temperature than at a cold temperature.
Third, don't over process the dough in the food processor. Once you add the first batch of butter to the dough, make sure to pulse the mixture till it resembles coarse meal. When adding the second batch of frozen butter cubes, pulse the mixture till all of the frozen butter is about the size of peas. Over processed dough will make a very tough pie crust.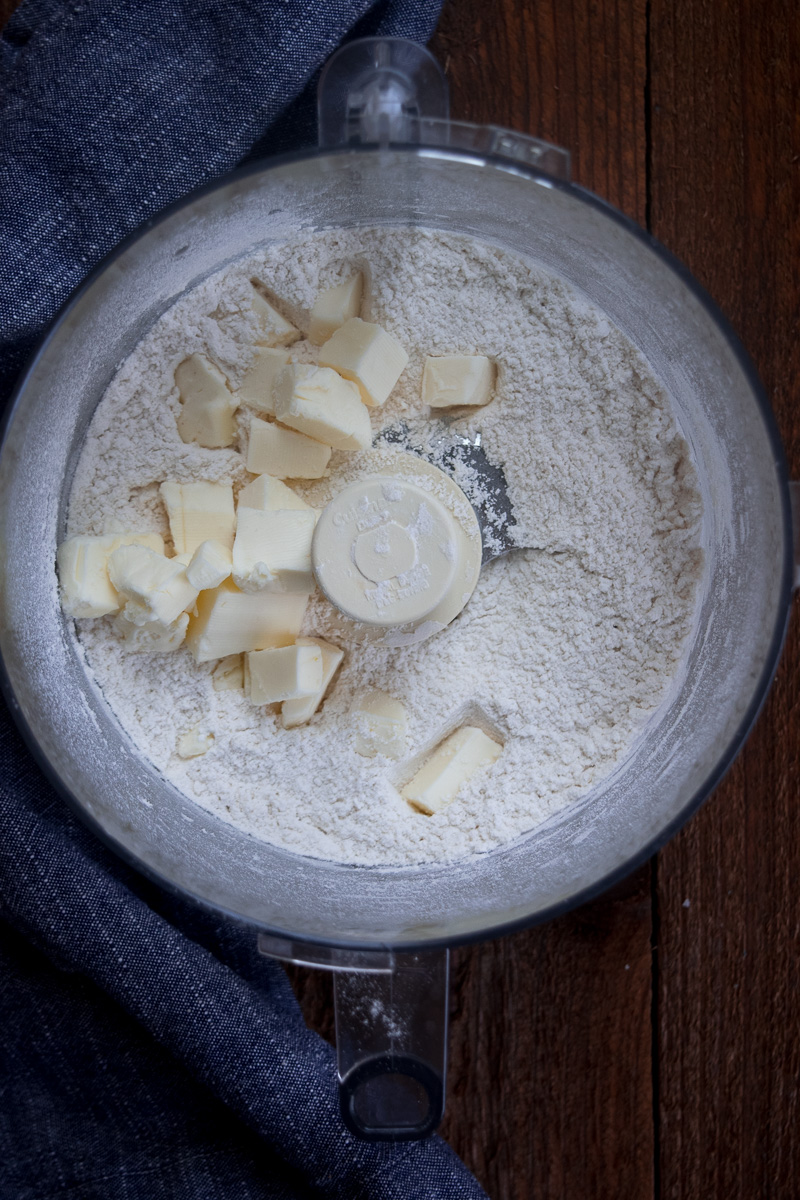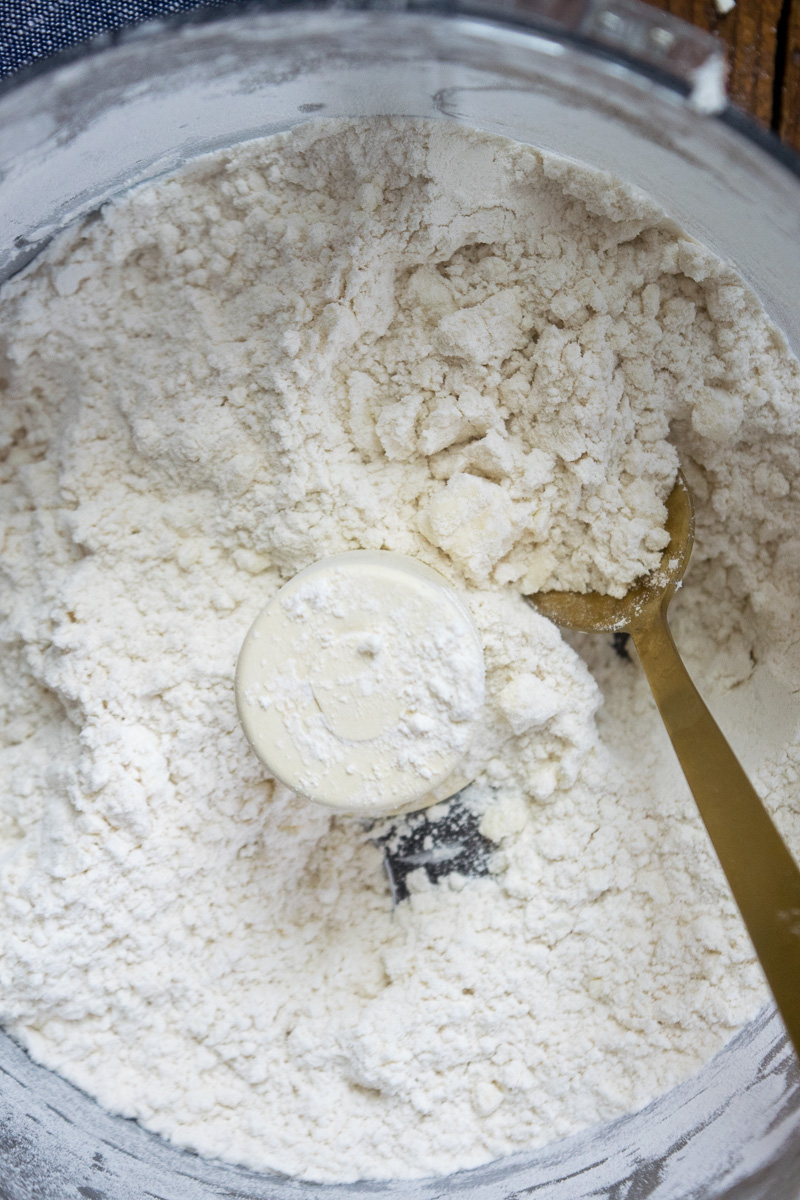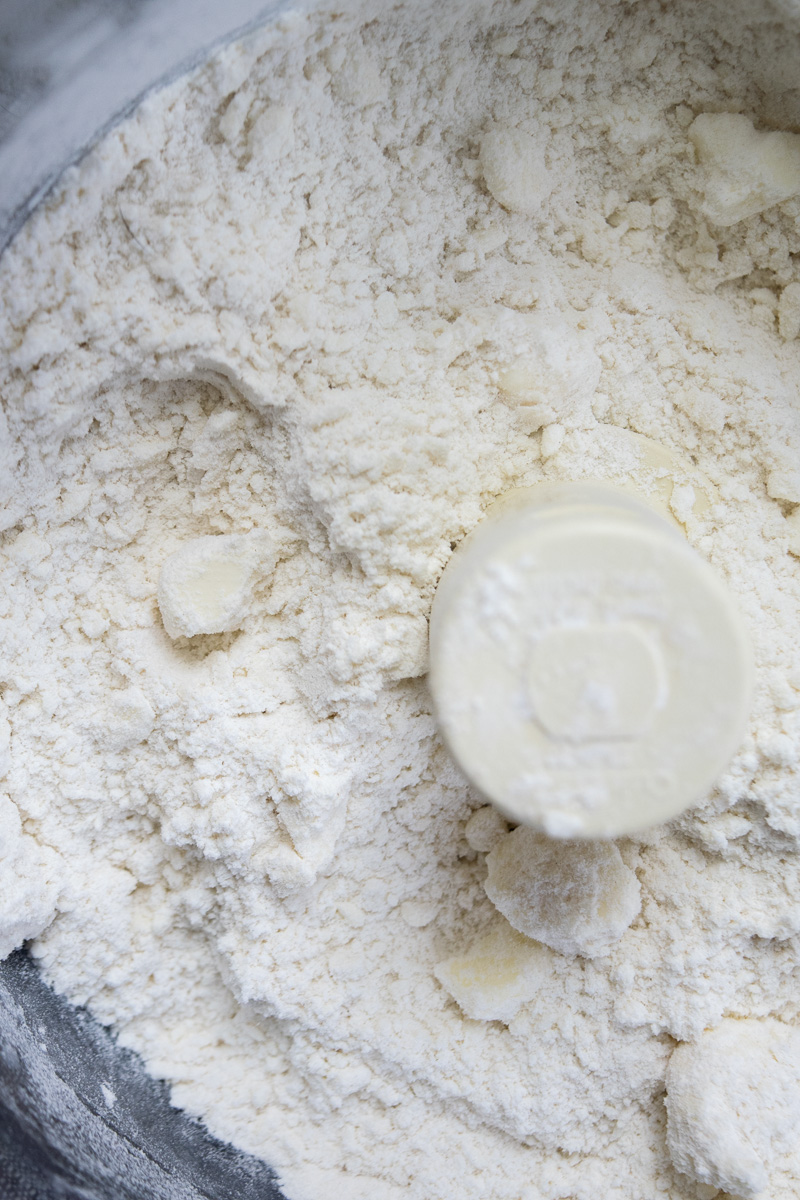 Last but not least, allow the dough to relax and chill in the fridge before rolling it out. All that pulsing of the dough develops gluten in the dough, allowing time to cool in the fridge, relaxes it. Be patient and let it rest for an hour.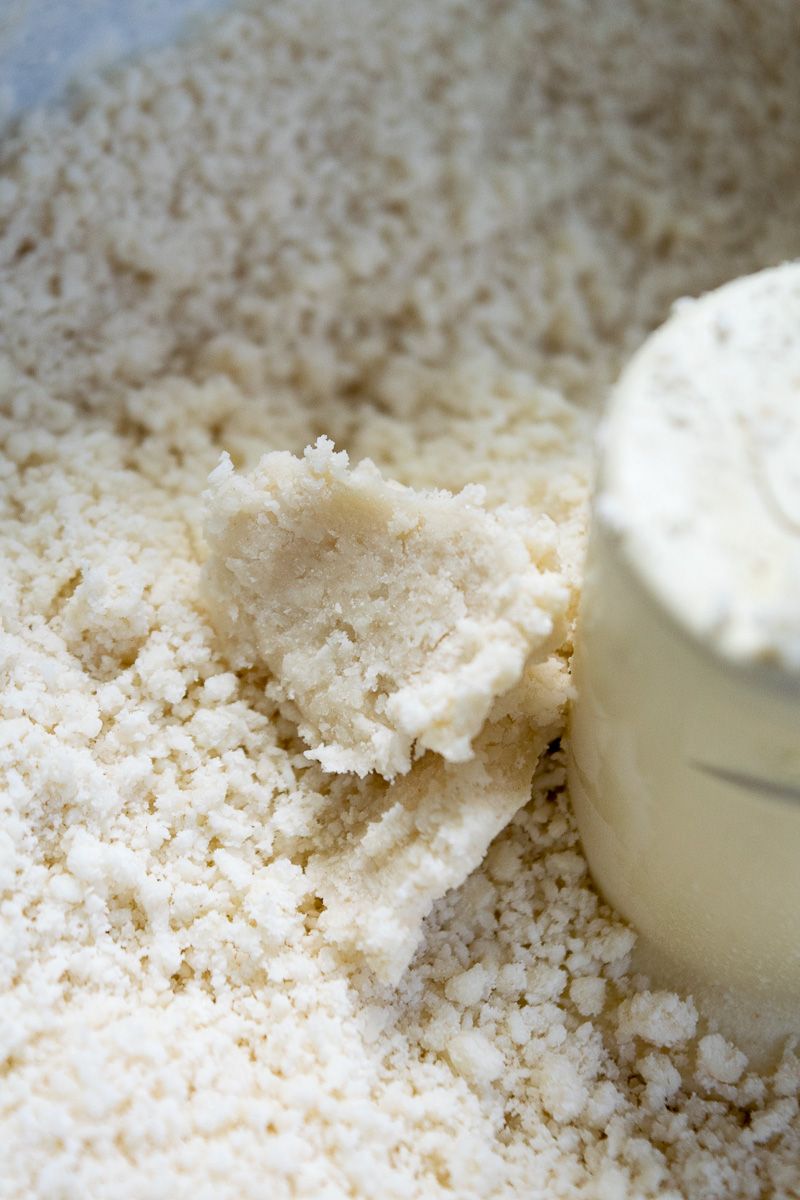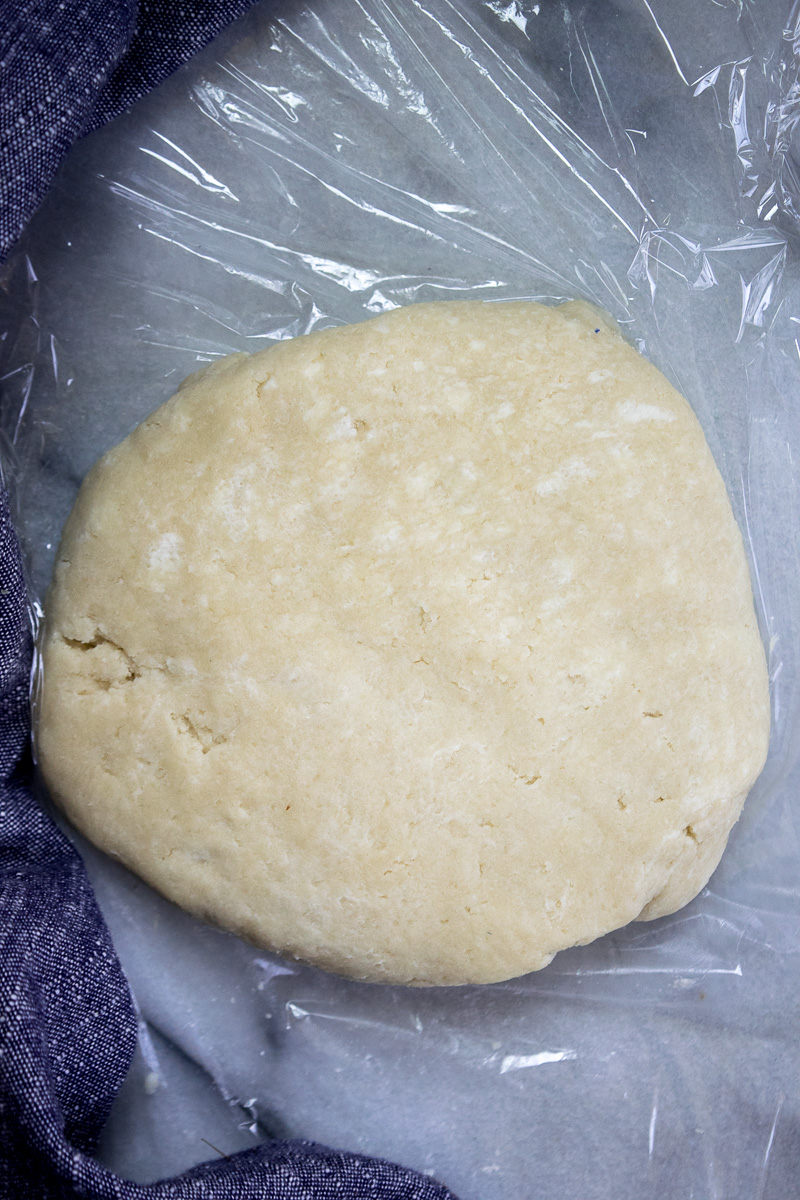 This butter pie crust can be used to make tarts, pies, hand pies, galettes, and etc. It keeps well in the fridge for up to 2 days or in the freezer for 3 months.
So, my friends, be fearless and get on with making your very own flaky & tender butter pie crust. I guarantee you'll never look back again.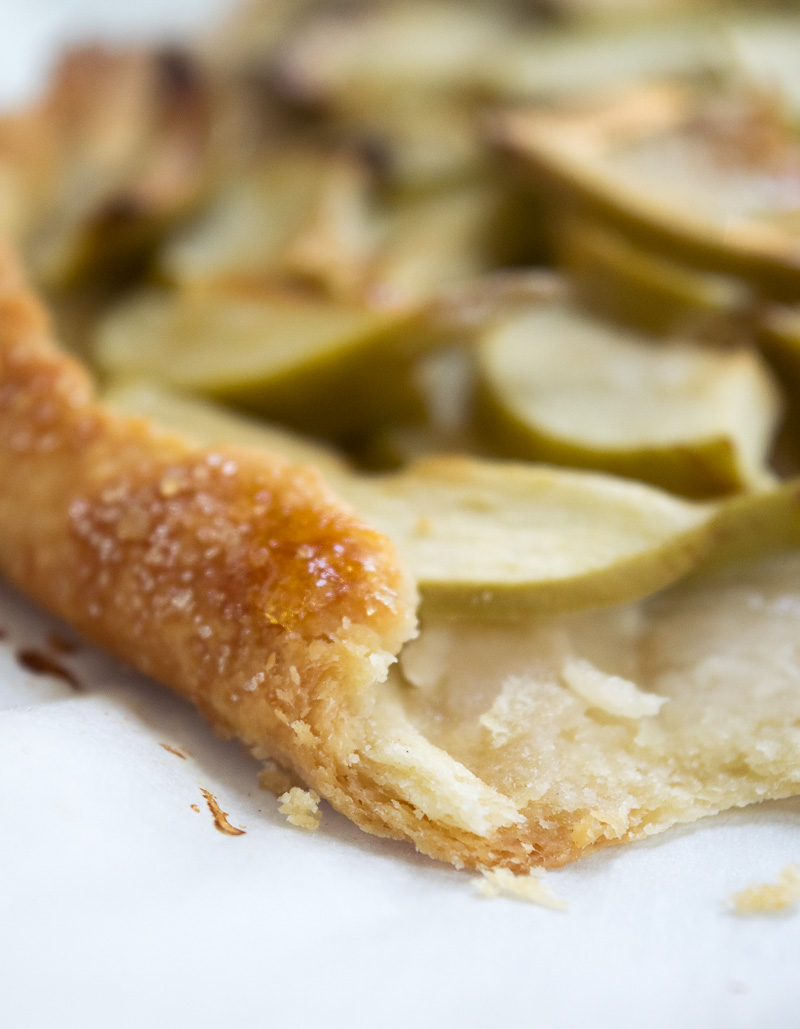 *Thanks for stopping by ! For more CookEatLaugh in your life, follow me on facebook, Instagram or Pinterest. Subscribe to receive new posts via email. And if you make this, I'd love to see! Tag me on Instagram @cookeatlaugh and #cookeatlaughblog.*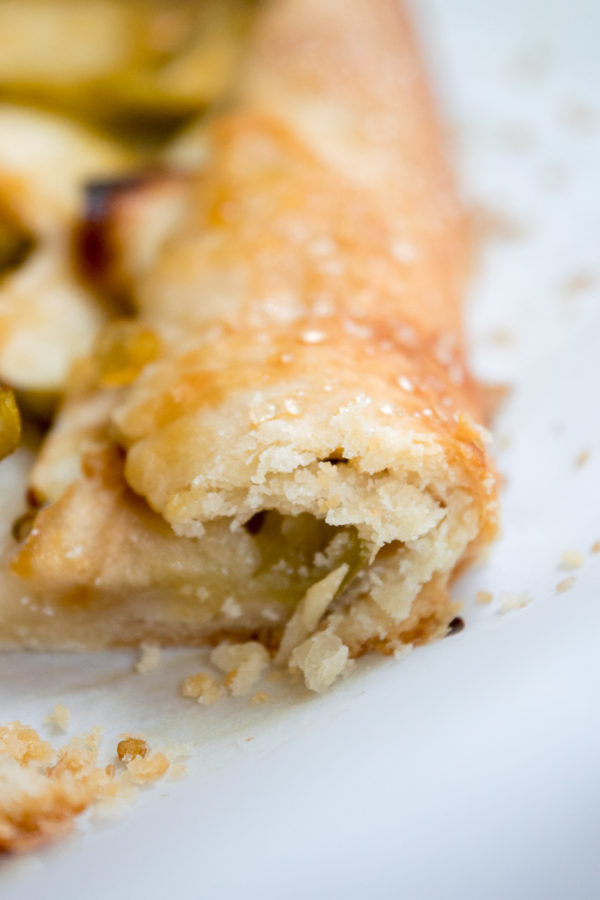 | | |
| --- | --- |
| | |
To a gallon size zip lock bag add the flour, salt, and sugar if using. Seal it and put the bag in the freezer for 30 minutes. This step is optional, but I find that it helps to make a flakier crust.

Remove the bag from the freezer and place the flour mixture into a food processor with a metal blade attachment. Put the lid on and give it a few pulses till the mixture is well combined. Keep the zip lock bag aside for later use.

Add the 6tbsp. of refrigerated cubed butter to the flour mixture and give it a few pulses till the mixtures resembles coarse meal. Then add the 3tbsp. of frozen cubed butter and give it another few pulses till the frozen butter is the size of peas.

Add the vinegar and about 2 tbsp. of water to the flour mixture. Give it about 5-6 pulses. Pinch a small amount of the mixture and see if it holds together between your fingers. If not add another additional tablespoon of the water and pulse it 2-3 times, check again to see if the mixture holds together. If not add remaining water and check again. You should not need more than 4½ tbsp. of water.

The mixture when done will look like crumbs, not like a cohesive dough, it will only hold together when being pinched between your fingers.

Take the zip lock back used earlier and spoon the mixture into the bag. Seal it and then begin to gently press the dough with both hands and alternatively knead the dough gently till the mixture comes together. (This should only take about 20 seconds, do not over knead it)

Wrap dough in plastic wrap, flatten into a disk, and let it rest in the fridge for at least 1 hr.

If not using it right away you can freeze the dough for up to 3 months