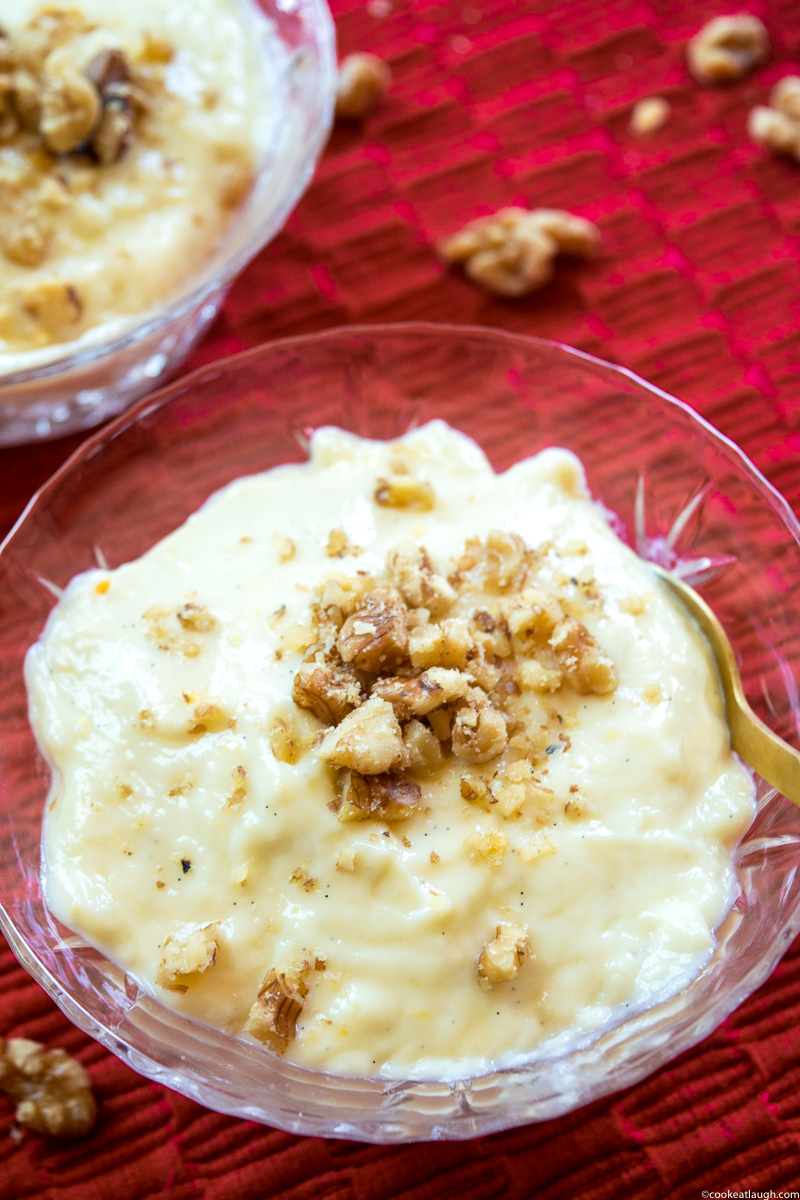 It is time to throw away those store-bought pudding mixes because once you have made this luscious creamy vanilla pudding, you'll never go back. A good homemade creamy vanilla pudding takes just 6 ingredients, a little stirring, and 20 minutes (not including the cooling time). This easy make-ahead dessert will be a life saver during the upcoming holidays.
Last year was my first-time hosting thanksgiving and frankly I was a little nervous. I wanted everything to be perfect and not leave anything to the last minute. So, I came up with a menu where I could prepare ninety percent of the dishes ahead of time including the desserts. I decided to ditch the pies, instead I served this luscious creamy vanilla pudding and tiramisu.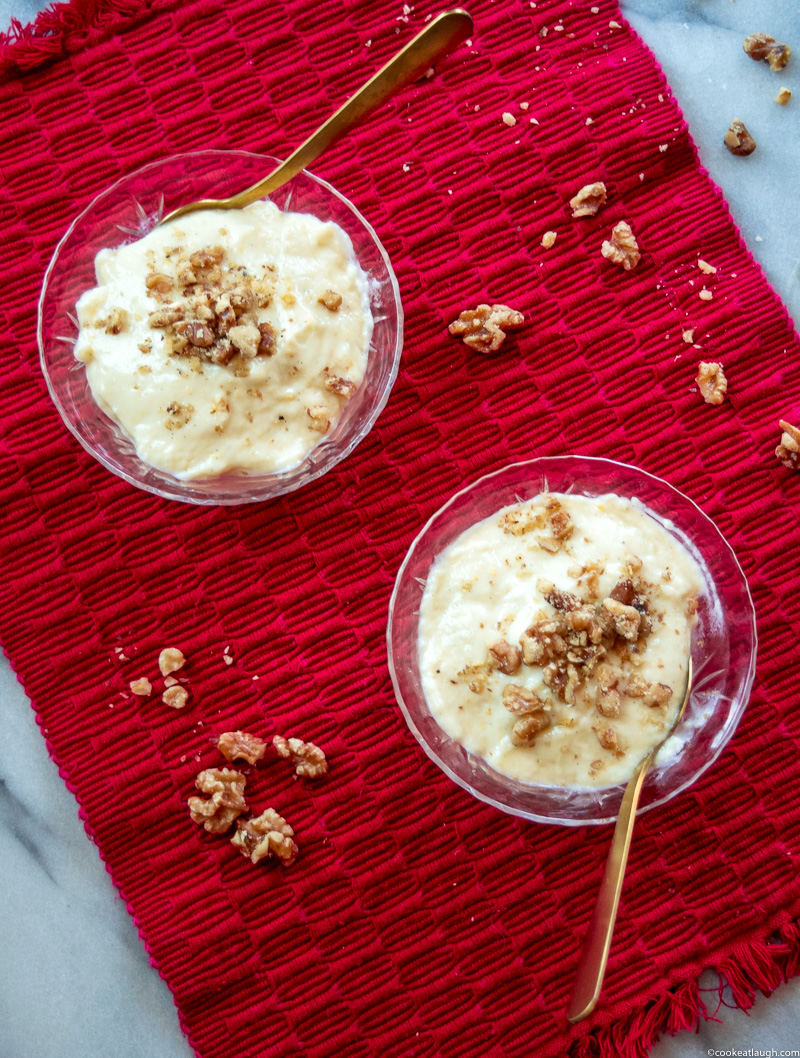 I survived hosting my first thanksgiving without any major disasters and the vanilla pudding ended up being such a hit that I had to make another batch.
The key to making a delicious tasting creamy vanilla pudding is using good quality ingredients. I like to use whole milk, fresh eggs, and vanilla bean paste. Some people prefer using non-fat milk which I have experimented with, but I find the pudding doesn't turn out as thick or rich tasting. In my opinion desserts are a treat meant to be enjoyed once in a while, so if I am going to make a sweet treat it has to be decadent.
I highly suggest using a good quality vanilla bean paste as it makes a huge difference in flavor. Vanilla bean paste is essentially a bottle of scraped out vanilla bean pods stirred in with a sugar syrup to make a thick paste.When you add vanilla bean paste to a dessert, the flavor of vanilla is more prominent.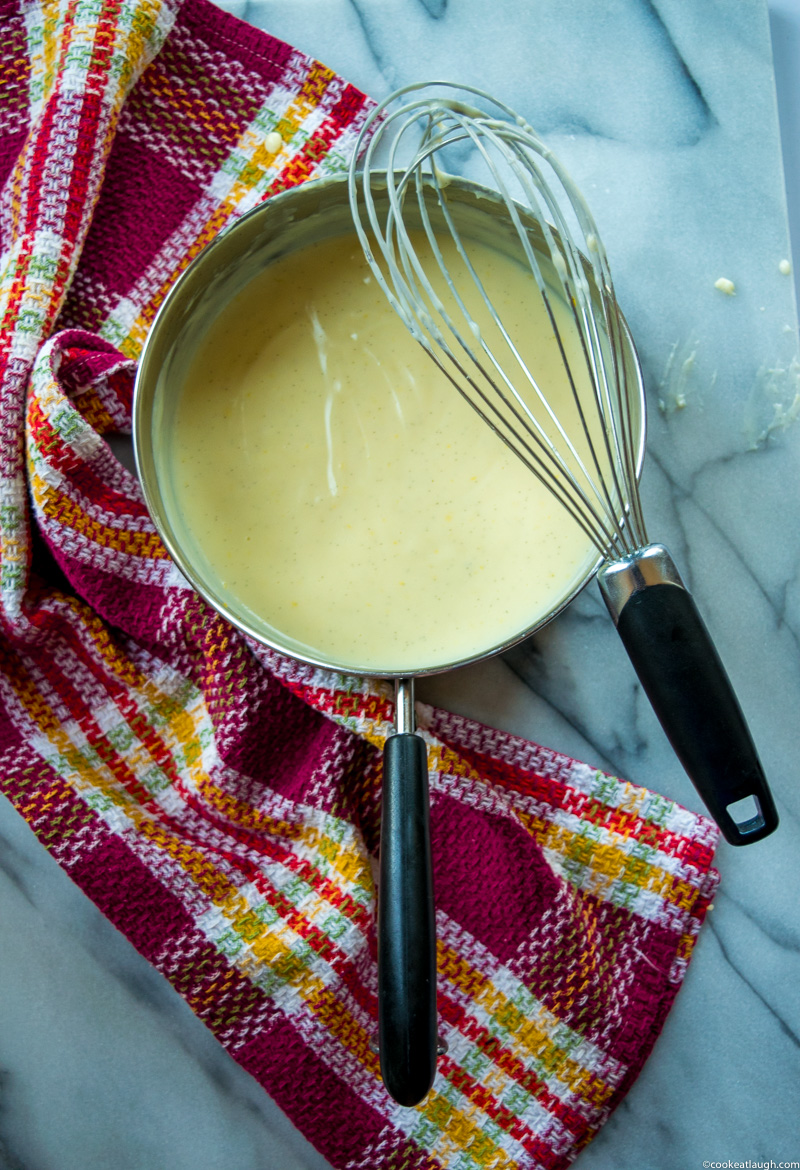 I love this luscious creamy vanilla pudding because it's such a versatile dessert. I often serve it just on its own with a bit of chopped nuts on top. At thanksgiving, I served the pudding with sliced bananas topped with fresh whipped cream and chopped nuts. You can also use this vanilla pudding to make trifles, banana cream pie, in cake fillings and etc.
I hope you give this recipe a try, I really think you are going to love it.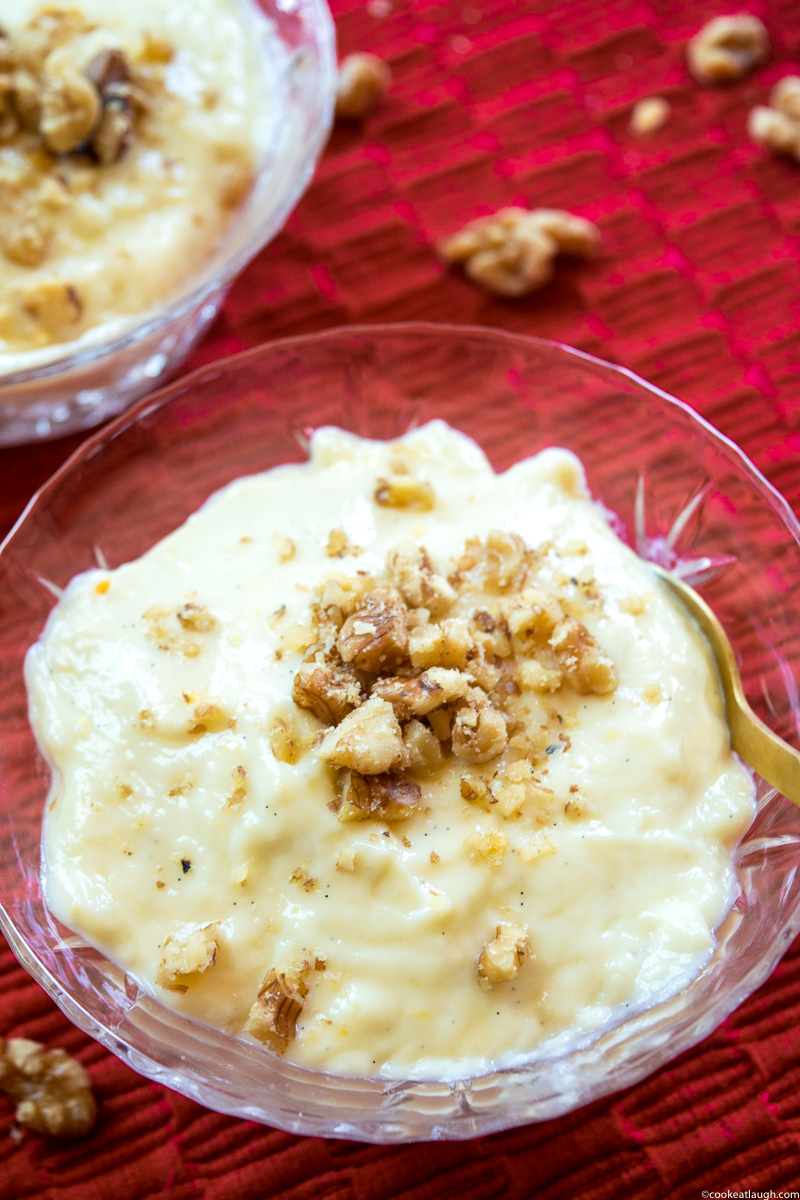 *Thank you for reading! If you enjoy my recipes, please subscribe to my free newsletter, so you never miss a recipe. Please follow me on facebook, Instagram or Pinterest. . If you make this recipe, I would love to know! Tag me on  Instagram@cookeatlaugh and #cookeatlaughblog.*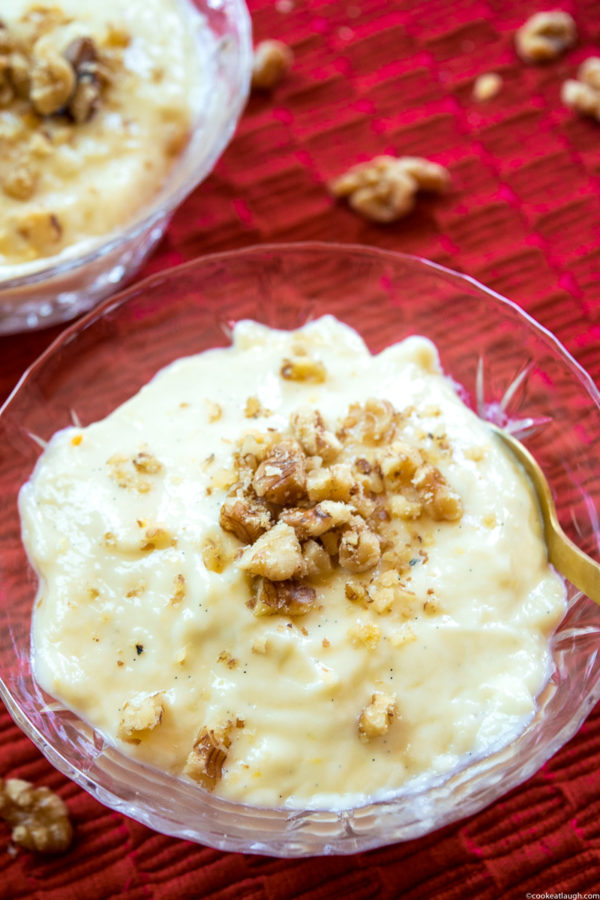 | | |
| --- | --- |
| | |
In a medium bowl, whisk together ½ cup of milk, egg yolks, sugar, cornstarch, and salt. Whisk well so that the mixture is nice and smooth. Set aside.

Pour the remaining milk into a medium pot and heat the milk gently till tiny bubbles begin to form on the side. Make sure to watch your milk and have the heat on medium. Remove from heat and whisk in ¼ cup of hot milk into the egg mixture. Whisk continously, this is called tempering.

Pour the egg mixture back into the remaining hot milk and place over medium low heat. Cook, whisk continuously, until the mixture begins to thicken about 2-3 minutes.

Remove from heat, stir in vanilla and butter. Keep stirring till the butter is melted. Pour the pudding through a strainer to remove any lumps.

Transfer the pudding to ramekins and cover with plastic wrap. Press in the plastic wrap on top of the pudding, to prevent skin from forming.

Chill in the fridge for at least 2 hours. Top with some crushed nuts and enjoy.