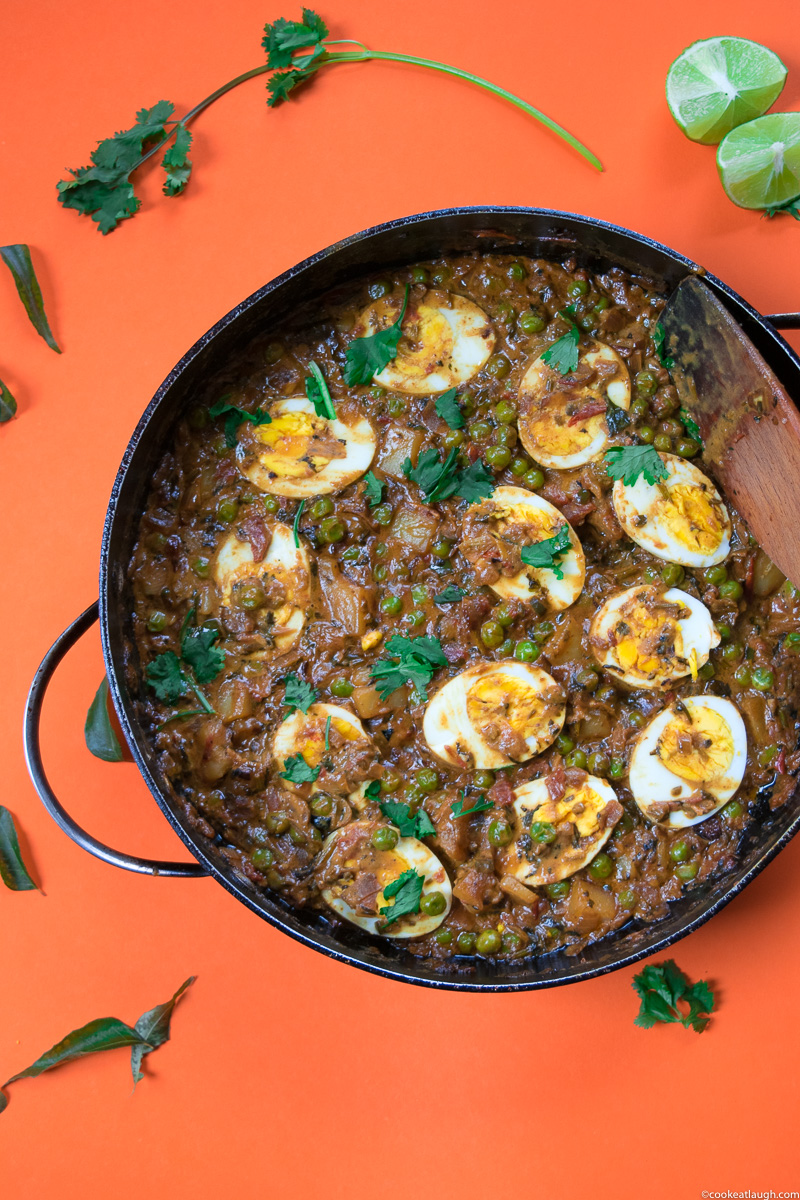 Egg curry is not a dish I particular loved eating as a kid mainly because I was not too fond of eggs. Over the years though I began to love eggs and now I even enjoy runny yolks. Different regions of India have their own versions of egg curry. This Goan coconut egg curry recipe is from a state in India within the coastal region called Goa. This curry is made with coconut milk, curry leaves, lime juice, potatoes, peas, hard boiled eggs and spices. The addition of potatoes and peas makes it a hearty curry perfect for these cold winter months.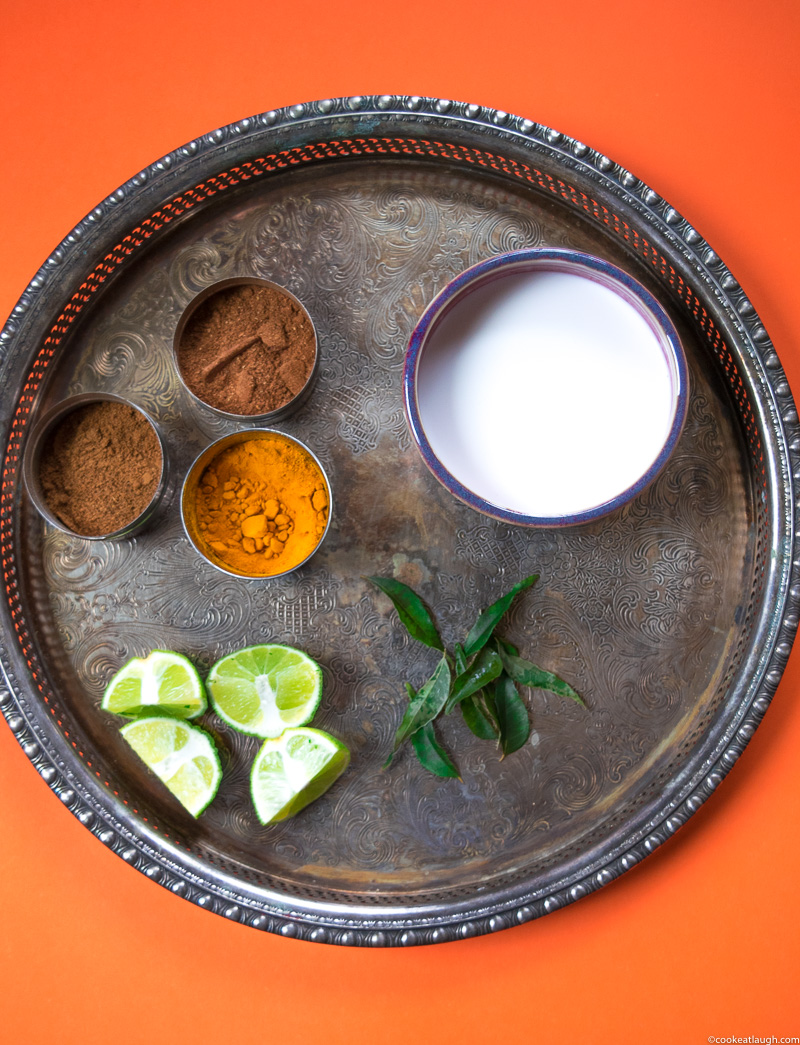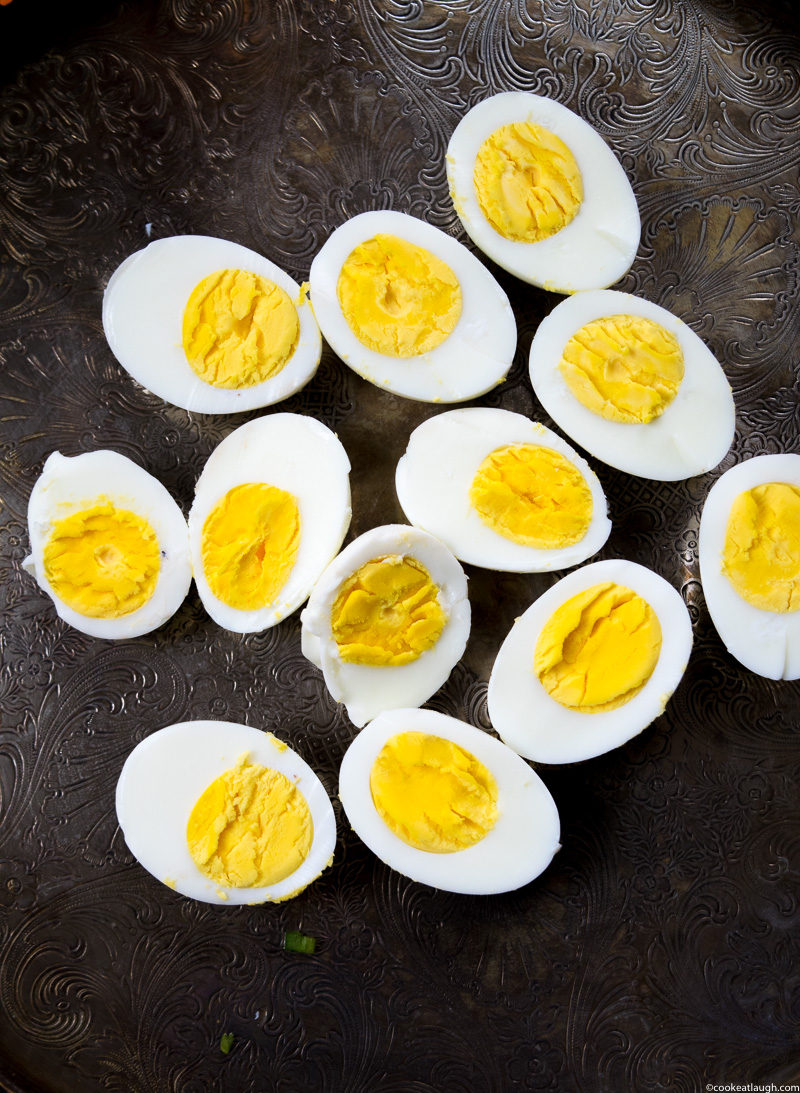 India holds a very special place in my heart, I was born there and I spent my early childhood days there. I moved to America when I was ten years old and I consider it home now as I have lived here longer, but India will always be my home too.
India is the seventh largest country in the world, it has 29 states with different languages, cultures, and food. When I lived in India, the only states I had visited were Delhi and Mumbai. A Few years ago, my best friend and I went traveling through India. We traveled to Punjab, Rajasthan, Mumbai, Kerala, Hyderabad, Bangalore, Goa, and Karnataka. It was a trip of a life time filled with lots of great memories.
Our trip was definitely an adventure, we took local buses, trains, and metros to travel through the states. If you have ever taken local buses in India then you know it's not an easy task. Local buses in India don't have air conditioning, are very crowded, and are at times filthy. We took a bus from a small town called Ganpatipule to Goa, it took us six hours to reach our destination. We were packed like sardines in the bus, it was super muggy with no ventalation. Definitely a bus ride to remember, but next time I will fly or take a train.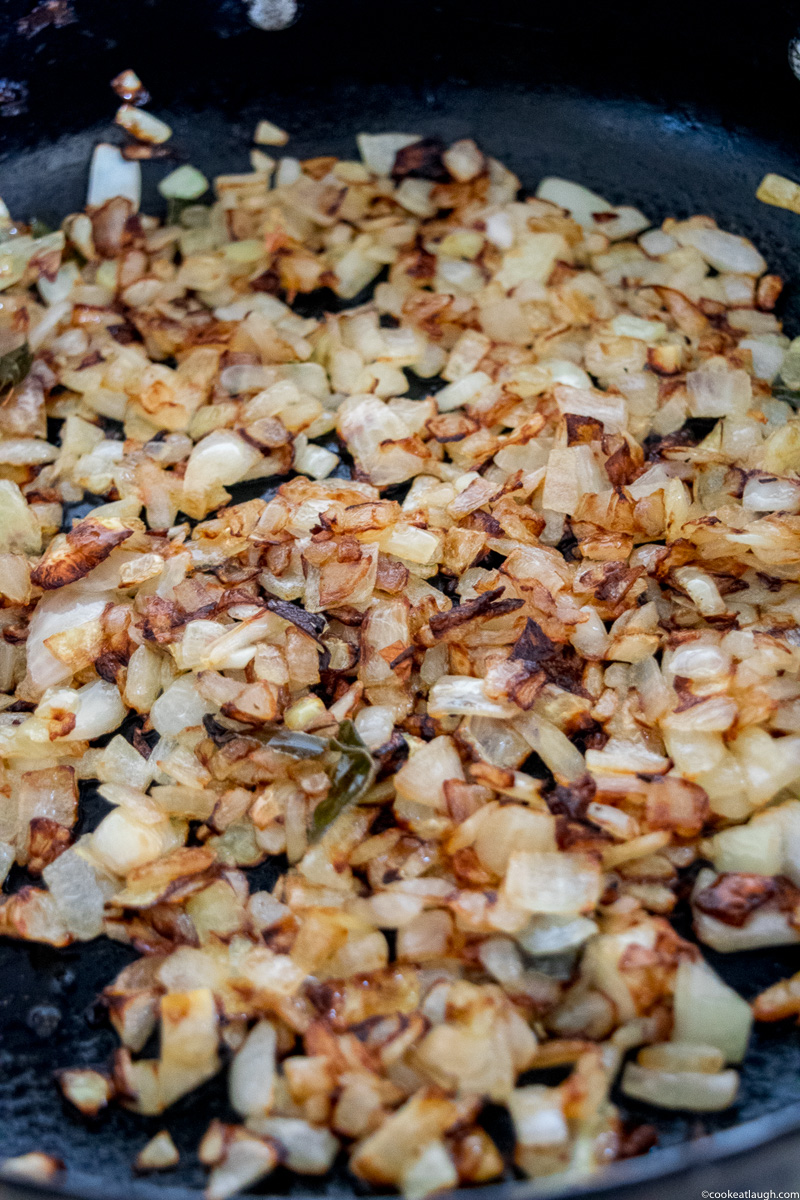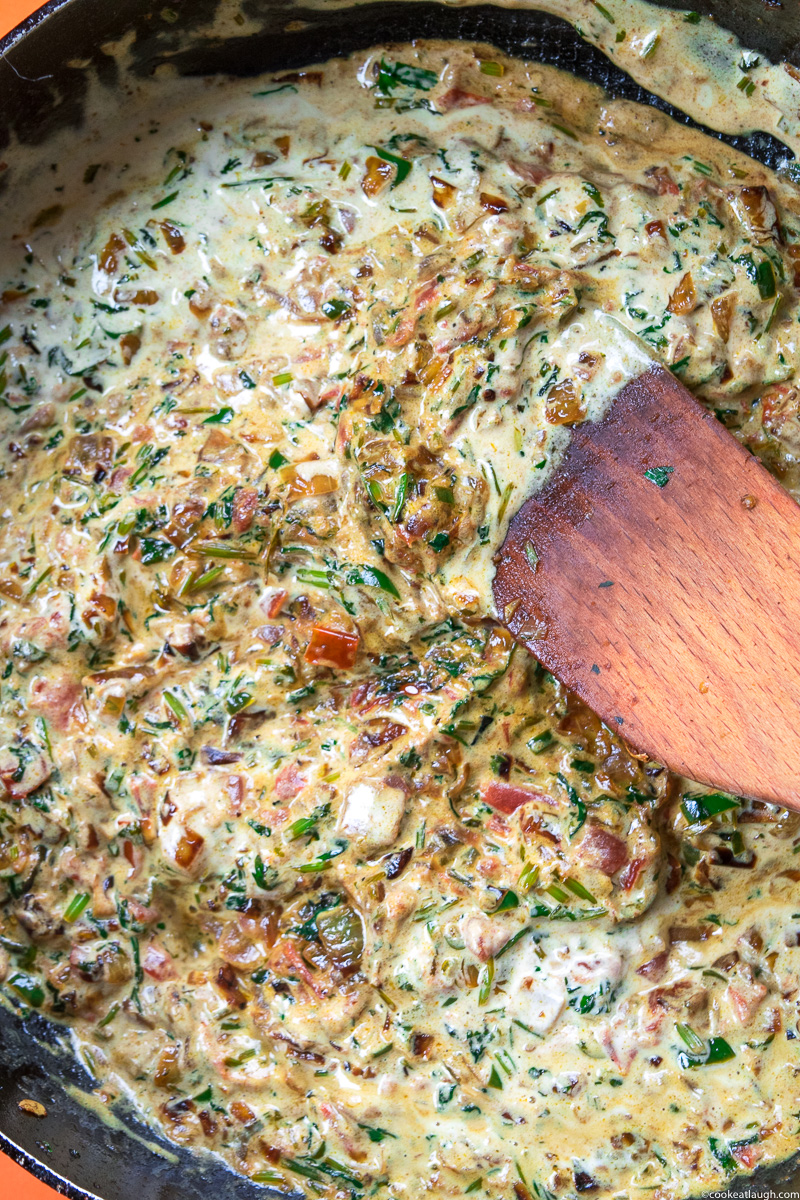 Goa is a tropical paradise with beautiful beaches, delicious seafood and fresh coconut. Coconut trees are abundant in Goa thus why a lot of their curries are coconut based. A lot of Goan dishes like this Goan coconut egg curry have a strong Portuguese influence, Portugal ruled Goa for 450 years. The Portuguese introduced spices, chilies, potatoes, and vinegar to Goan cuisine.
This Goan coconut egg curry takes roughly an hour to make and is super tasty. The curry is quite thick because of the coconut milk, but you can loosen it up with hot water. I prefer eating this egg curry with either Indian roti, cauliflower rice, or regular rice. This dish can also be made vegan just leave the eggs out, instead of egg curry it will become a potato and pea curry (still delicious).
I do hope you try this recipe and if you do please comment below letting me know if you enjoyed it which I am sure you will.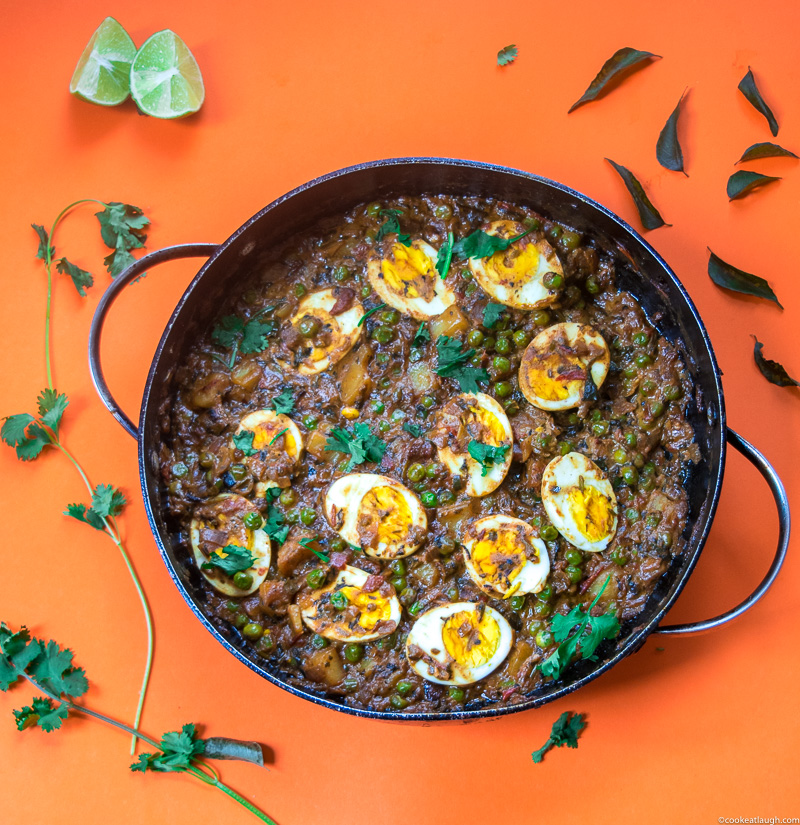 *Thank you for reading! If you enjoy my recipes, please subscribe to my free newsletter, so you never miss a recipe. Please follow me on facebook, Instagram or Pinterest. . If you make this recipe, I would love to know! Tag me on Instagram@cookeatlaugh and #cookeatlaughblog.*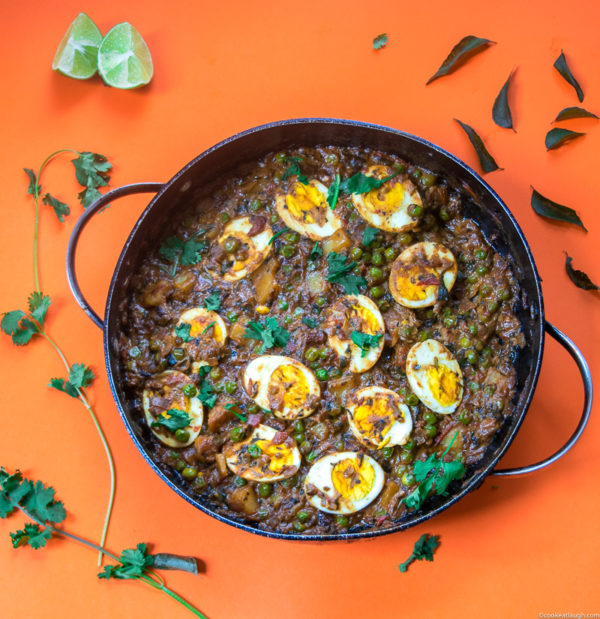 | | |
| --- | --- |
| | |
Heat oil in a large pan on medium high heat. Carefully add the curry leaves as they will begin to splutter. Fry the curry leaves for 30 seconds.

Add the chopped onions and cook till golden brown. Then add the ginger garlic paste cook for 30 seconds. Add the ground cumin, garam masala, turmeric powder and cook till the spices release a fragrant aroma.

Stir in the green chilies, cilantro, and tomato. Cook the masala (spice paste) till it begins to release oil from the sides. It will take 10-15 minutes. Stir in the coconut milk, hot water, sugar, lime juice, and salt. Give everything a good stir.

Add the frozen peas and potatoes. Give a good mix, put on a lid, lower the heat and let the curry simmer for 10 minutes. Remove the lid and gently place the halved eggs.

If the curry is too thick, just add a little more hot water to loosen it up.

Garnish with cilantro and serve
Goan food is spicy, but if you like it mild then use 1 chili. If you can't handle any spice then remove the seeds from 1 green chili and add it to the curry.