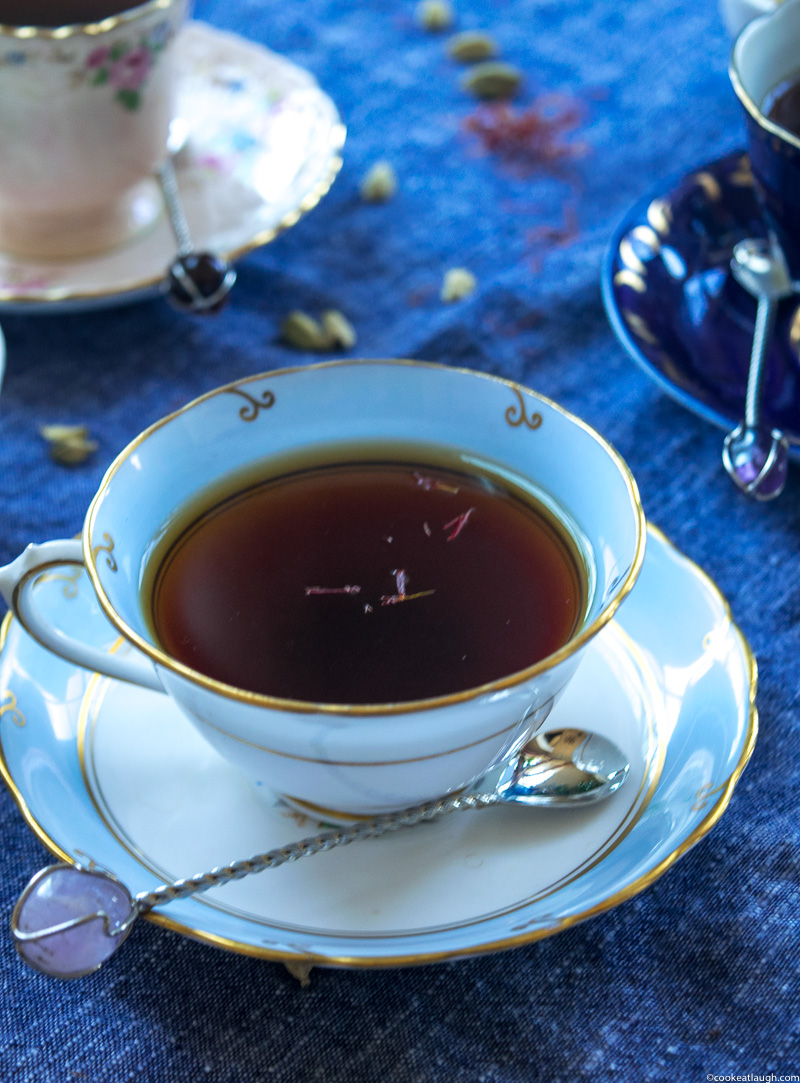 Every morning should start with a good cup of strong tea or coffee. In most Indian households drinking a cup of chai (spiced Indian style black tea) is an essential part of day-to-day life. I grew up in a household where instead of drinking Indian chai, we drank Persian style tea. Over the years I have developed my own way of brewing a Persian/Indian inspired saffron and cardamom black tea, a recipe I think that is definitely worth sharing.
Persian tea and Indian tea are quite similar in that they are both black tea packed with spices such as cardamom, cloves, ginger, and saffron. Indian chai though is usually served with milk whereas Persian tea is served just black. The method in which the tea is brewed also differs, the Indian chai is brewed in one pot along with the spices and milk. The Persian way of brewing tea is to add some boiling water to a teapot along with tea leaves, letting the tea brew for 10-15 minutes, and then filling the tea cups with 1/3 tea and diluting it with some boiling water.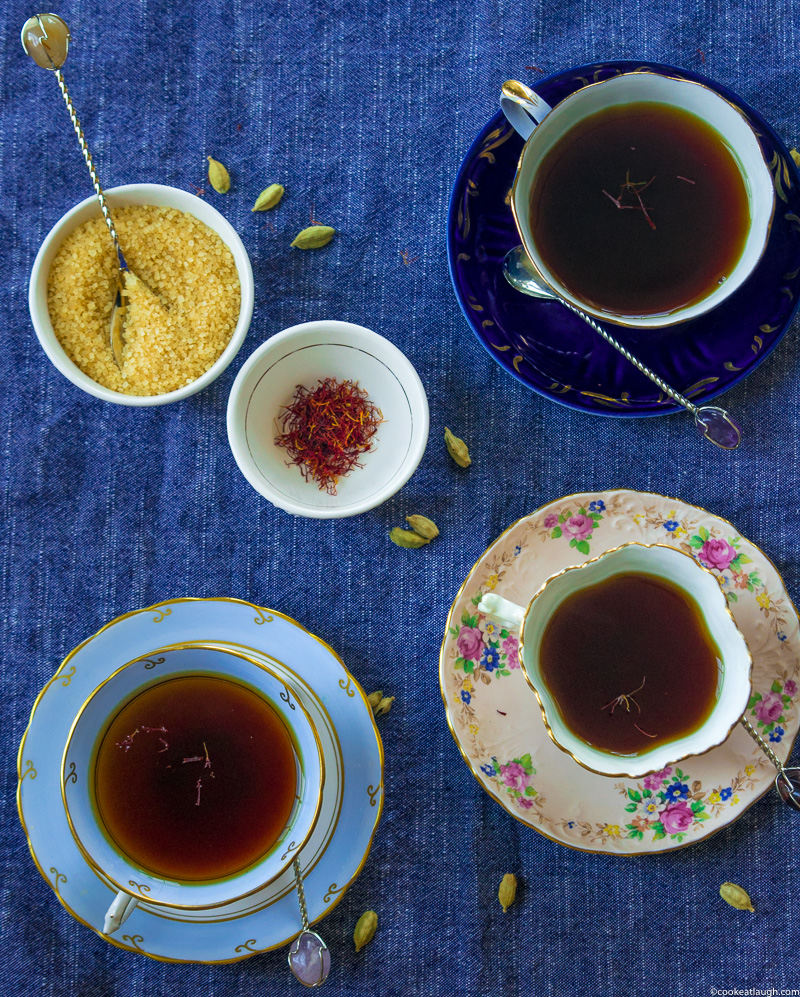 I personally enjoy Persian and Indian tea equally and this saffron and cardamom black tea is a good combination of both.
To make this tea I first begin by crushing some green cardamom pods, saffron, and sugar in a mortar and pestle to release the oils and flavor of the spices. I add this spice sugar mixture to a pot of water and bring it to a boil. Once the water has boiled, I add the tea leaves and let the tea brew for 10 minutes to really develop a strong color and strength. The type of tea you use is what will determine the overall flavor of your tea. To get the most flavor use a good quality loose leaf black tea such as Darjeeling or orange pekoe.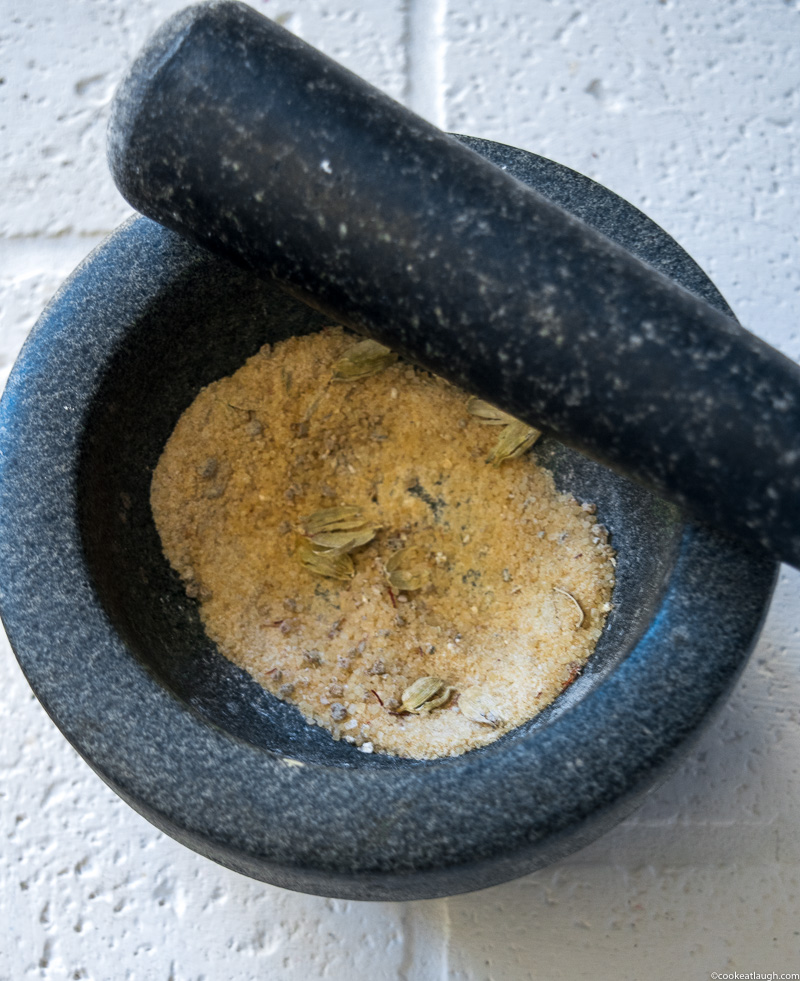 Now I know saffron is an expensive spice to use for making tea, but just a pinch of saffron goes a long way. Saffron and cardamom add a lovely floral note to the tea.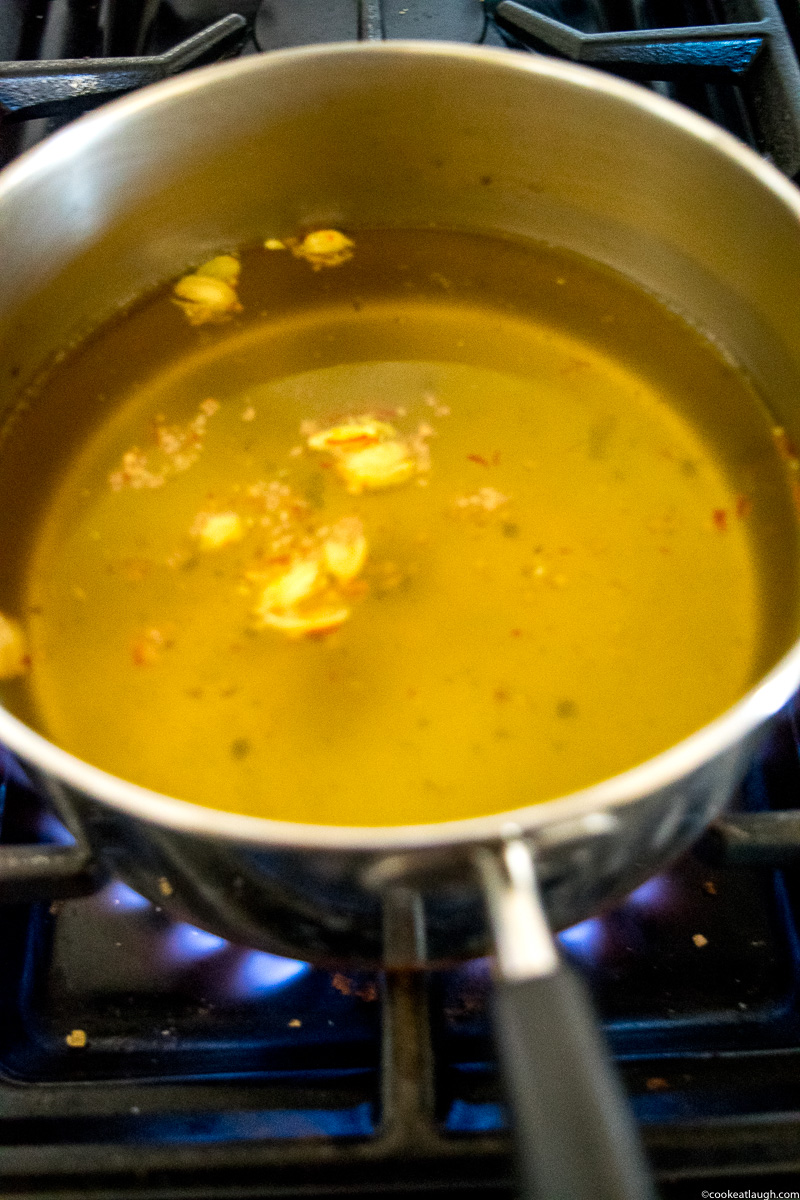 I hope you make this saffron and cardamom black tea for a morning pick me up, to serve at your holiday parties, or whenever you are craving a delicious hot beverage. This is an extremely flavorful and strong tea which will keep you warm during these cold fall days.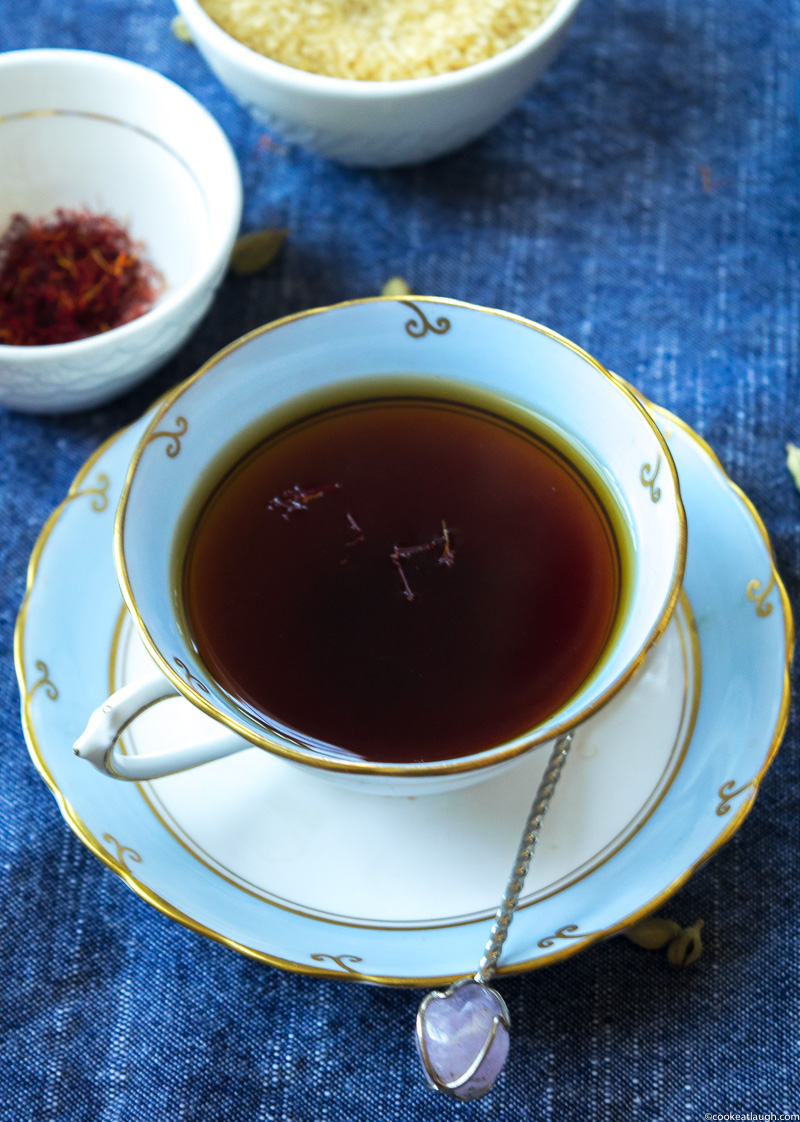 *Thanks for stopping by ! For more CookEatLaugh in your life, follow me on facebook, Instagram or Pinterest. Subscribe to receive new posts via email. And if you make this, I'd love to see! Tag me on Instagram @cookeatlaugh and #cookeatlaughblog.*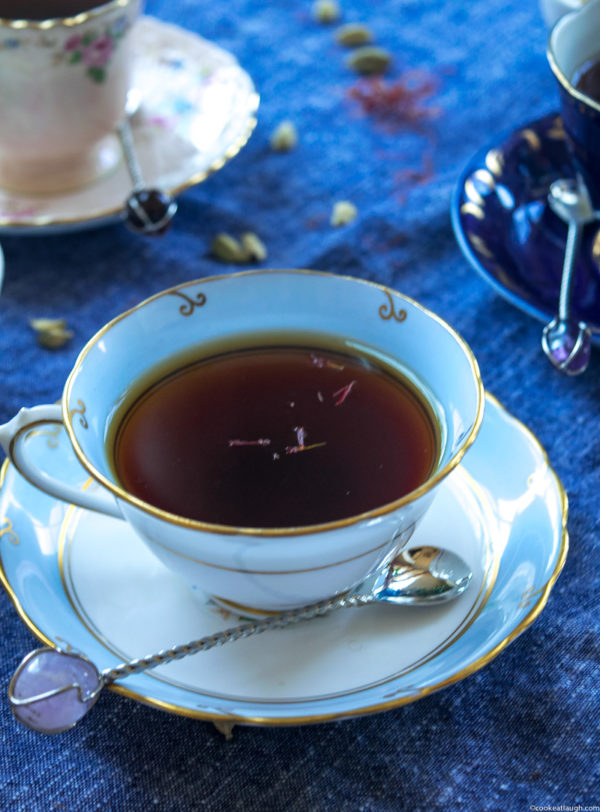 | | |
| --- | --- |
| | |
Crush green cardamom, saffron, and sugar in a motor pestle to release the oils. Add the water to a saucepan and stir in the cardamom mixture. Boil the water over medium high heat.

Stir in the tea leaves or tea bags to the boiling water and lower the heat to simmer. Let the tea brew for 8-10 minutes for a strong tea, if you prefer a lighter tea brew for less.

Turn the heat off and pour into cups.
My favorite tea leaves to use in this recipe is Sadaf special blend tea with cardamom or a good darjeeling tea.