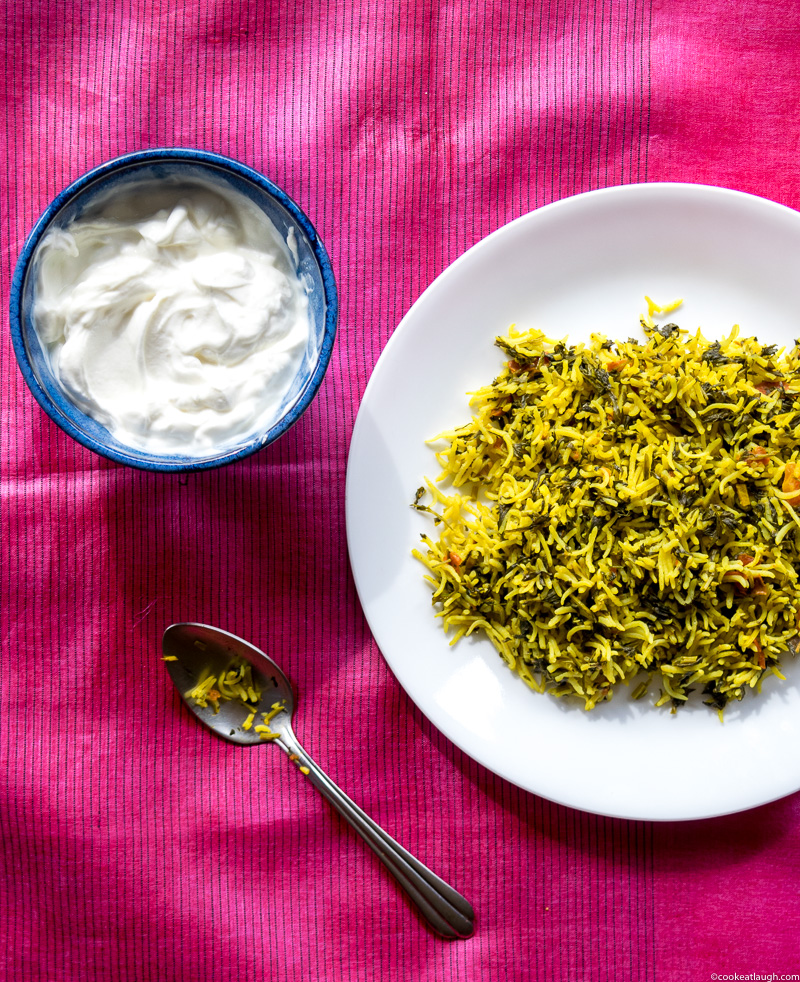 I have been posting a lot of Indian recipes on the blog for a while now. It was unintentional at first as I was just sharing some of my favorite Indian dishes. Truthfully I don't want this blog just to be about Indian food, but at the same time I do feel the need to share the array of traditional cuisines native to India.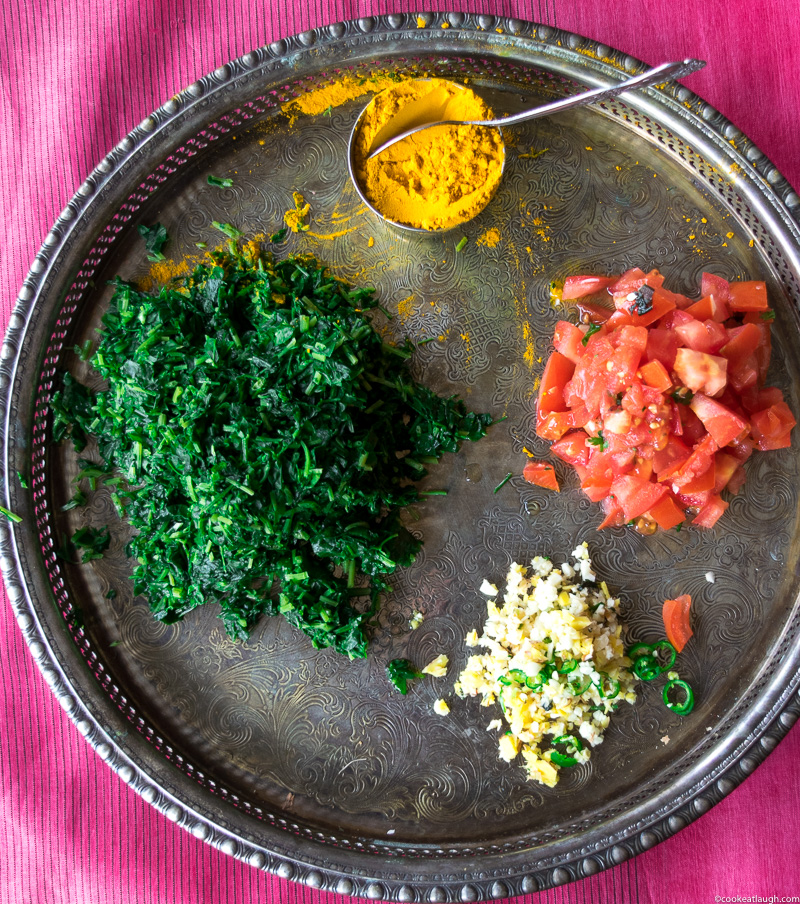 Most people who are not of Indian descent or have only tried Indian food in restaurants believe that Indian cuisine consist of just butter chicken, chicken tikka masala, saag paneer and naan bread. I don't blame people for having this perception because majority of Indian restaurants (at least in America) only offer these dishes on their menu. These dishes only represent the northern cuisine of India (that also a very small representation).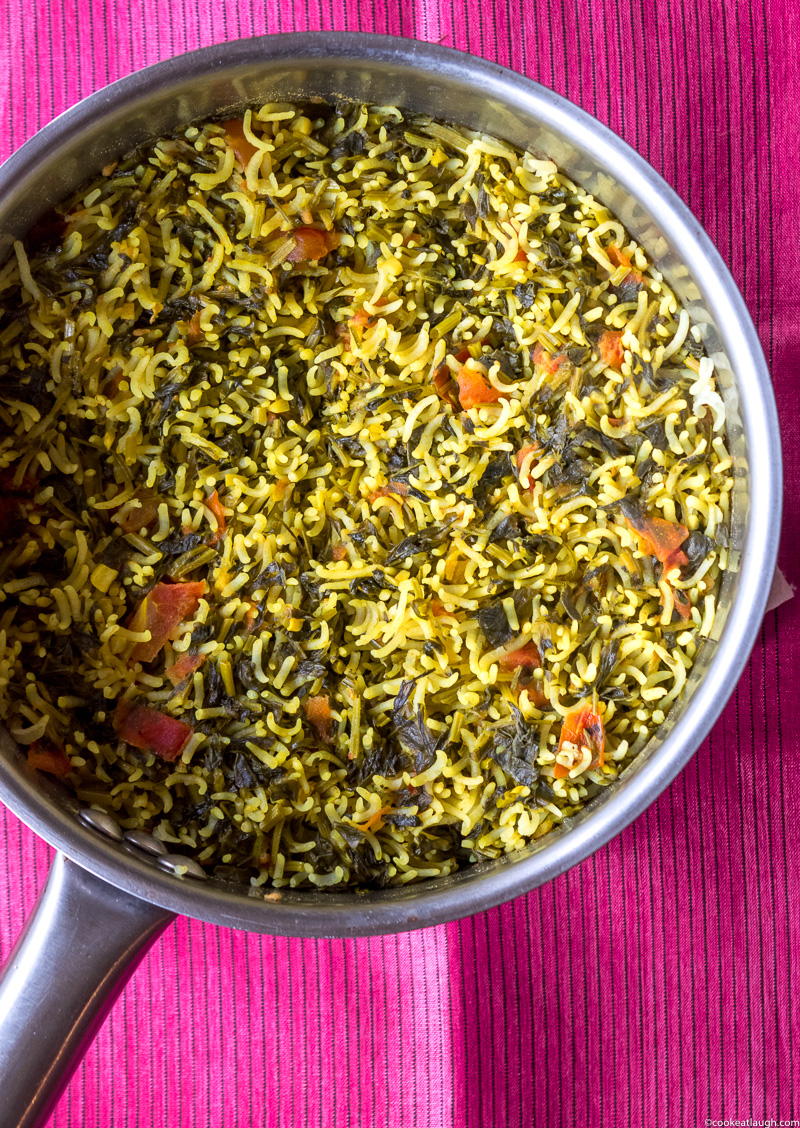 The type of Indian recipes I share on this blog are dishes that you will never find in Indian restaurants, these are home style Indian dishes. By Sharing these recipes I hope to widen your outlook on Indian cuisine.
The recipe that I am sharing with you today is a rice pilaf made with fenugreek leaves. Fenugreek also known as methi is a common ingredient in Indian cooking. Fresh fenugreek leaves are sold as vegetables, the dried fenugreek leaves are used to flavor curries, and the seeds are sold as a spice. Fresh fenugreek leaves are highly nutritious greens and have a slightly bittersweet flavor. The fresh leaves can be hard to find even in Indian stores and it is tedious work to clean them, so I always prefer to buy frozen chopped leaves.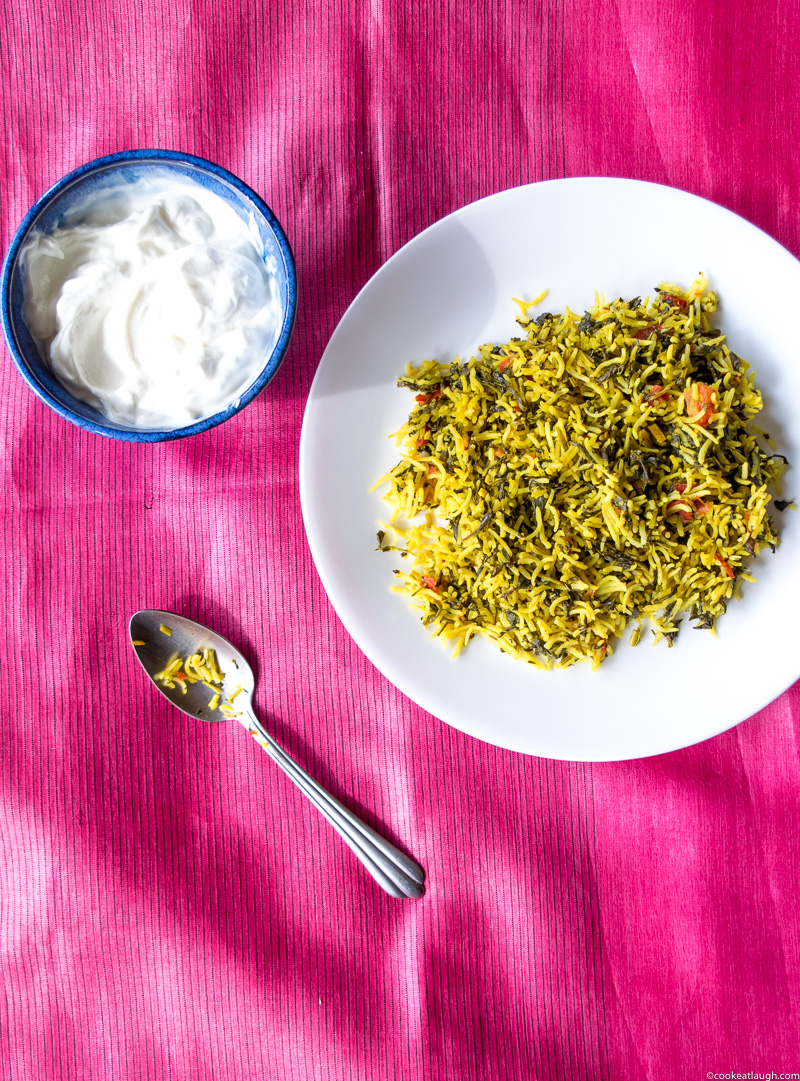 Fenugreek rice pilaf or Methi chawal is a Sindhi dish that my maternal grandmother use to make for me growing up. I recently visited my parents in California where my mom made this rice pilaf for me. It had been a while since I had eaten Fenugreek rice pilaf (Methi Chawal) and it brought back so many childhood memories.
I finally learnt how to make this rice pilaf from my mom and since then I have been making it at least once a week. Fenugreek rice pilaf can be eaten with just plain yogurt, dal, or with a Sindhi vegetable stew (recipe coming soon).
Hope you give this recipe a try!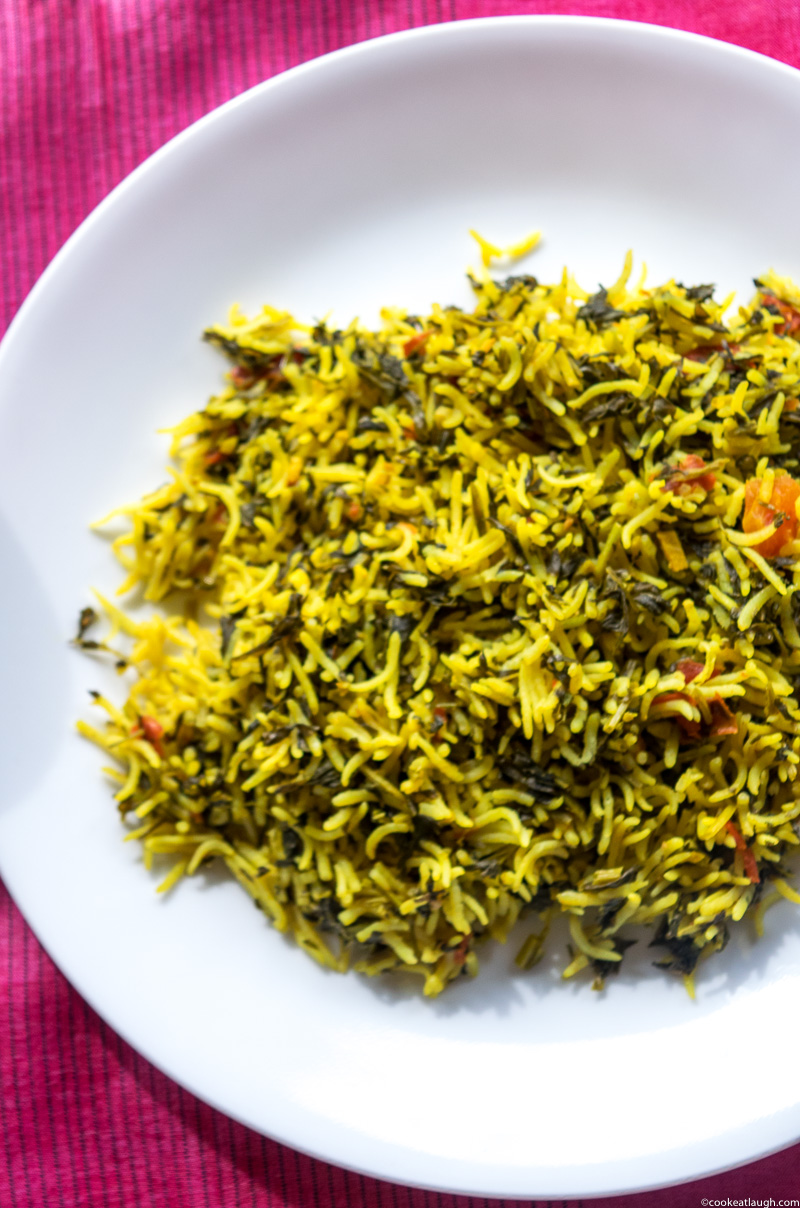 Thank you for reading! If you enjoy my recipes, please subscribe to my free newsletter, so you never miss a recipe. Please follow me on Instagram or Pinterest. . If you make this recipe, I would love to know! Tag me on Instagram@cookeatlaugh and #cookeatlaughblog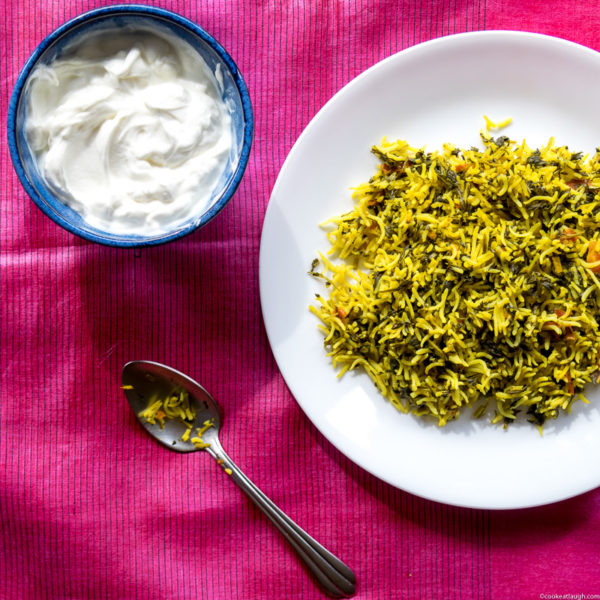 | | |
| --- | --- |
| | |
In a medium sauce pan add the vegetable oil and heat it on medium heat. Add chopped green chili, ginger, and garlic to the pan. Sauté for a minute. Add the chopped tomato and sauté for 2-3 minute till the tomato begins to soften. Add the fenugreek leaves and turmeric powder to the pan and mix well with tomatoes. Let it cook for 4-5 minutes on medium to low heat.

Drain the rice and add it to the pan. Stir and sauté for a minute. Add 2 cups of water and season with salt. Give everything a good mix.

Let the mixture come to a boil and then lower the heat. Cover the rice with a lid and let it simmer till the rice is cooked.

Serve with yogurt and enjoy.
Fenugreek leaves can either be bought fresh or frozen at the Indian market. I think for this recipe frozen Fenugreek leaves work best, as fresh fenugreek leaves take a lot of time to clean.