This Chipotle hollandaise sauce is a spicy twist on a classic hollandaise sauce. It is made in a blender, rich, creamy, and ready in under 5 minutes. Drizzle this chipotle hollandaise sauce on eggs benedict, poached eggs, vegetables, meat, and fish.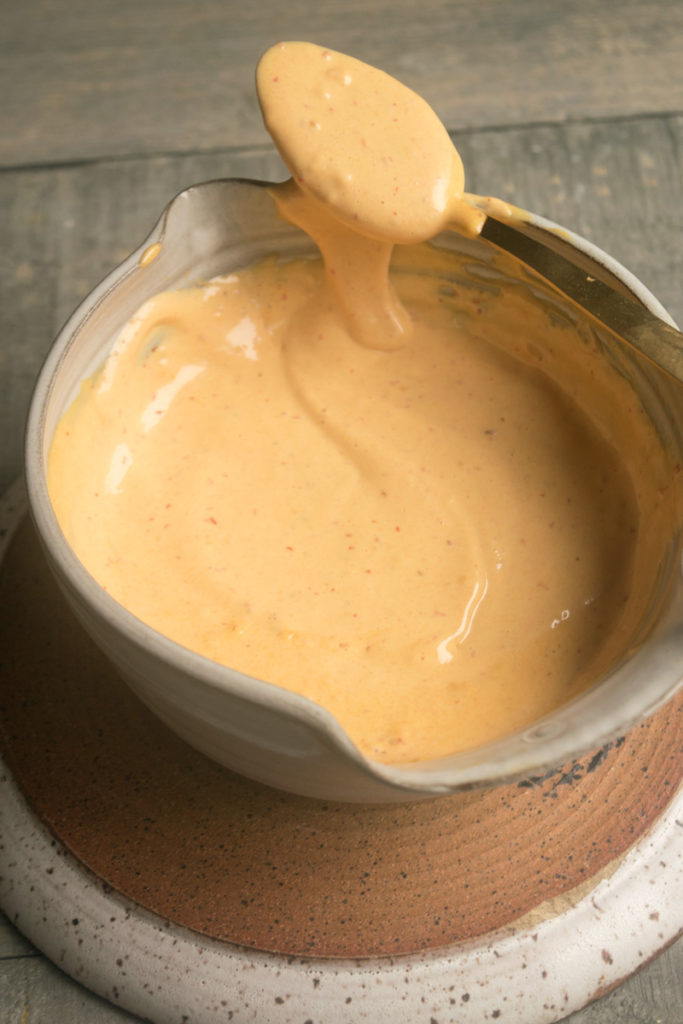 Hollandaise sauce is one of the five mother sauces of French cuisine and is made with egg yolks, butter, and some type of acid. The Traditional way to make hollandaise sauce is hard, fussy, and time-consuming. The blender method of making hollandaise sauce is super quick, foolproof, and easy. I adapted the blender method from Bonappetit.com, but the recipe is my own.
How to make Chipotle Hollandaise Sauce
My prefer method is to use a high speed blender to make this chipotle hollandaise, but you could also use an immersion blender.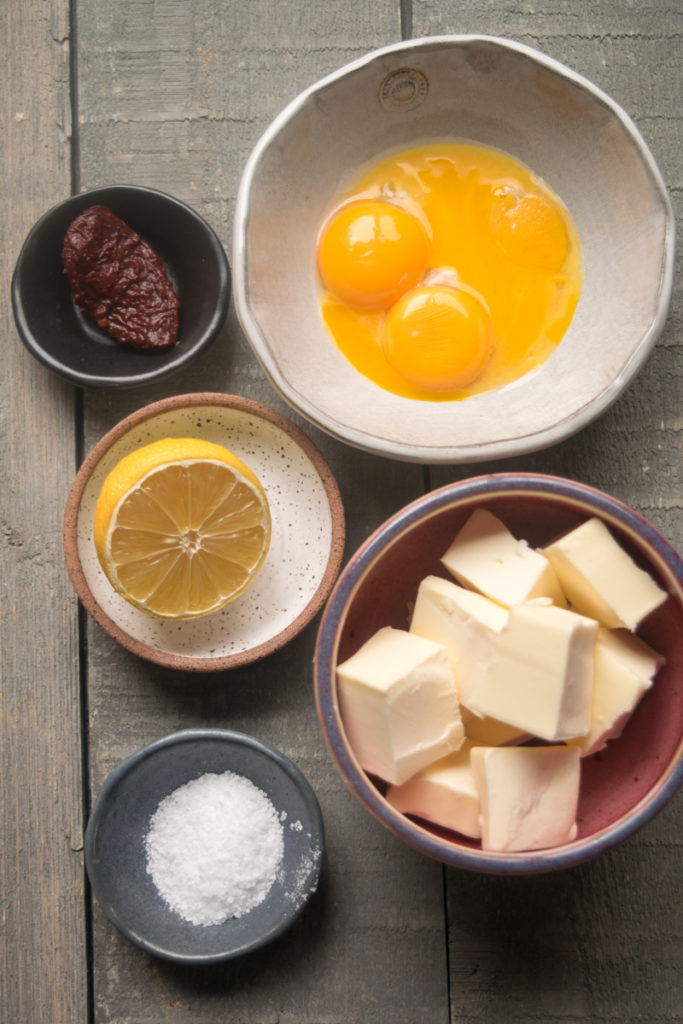 1. The eggs yolks should be at room temperature-Separate the eggs when cold because separating eggs at a room temperature is a nightmare. Leave the eggs yolks out for fifteen minutes, or you can hurry the process by placing the bowl of egg yolks over a larger bowl of warm water for about 5 minutes. The room temperature egg yolks are closer to temperature to the hot butter which helps to emulsify the sauce better.
2. The Butter should be hot-Melt the butter over a stove top or in the microwave either way the butter needs to be hot. If the butter is just warm the Chipotle hollandaise will not emulsify. If melting the butter in the microwave then make sure to cover it and be careful as butter can explode.
3. Add everything to the blender jug except the butter- blend the yolks with chipotle pepper, lemon juice, water, sugar, and salt. Blend for 10 seconds till everything is well mixed.
4. Pour the hot butter slowly- while the blender is still running slowly pour the hot butter, and after you have poured all the butter keep blending for another 30 -45 seconds on medium high. The chipotle hollandaise sauce will start to thicken up.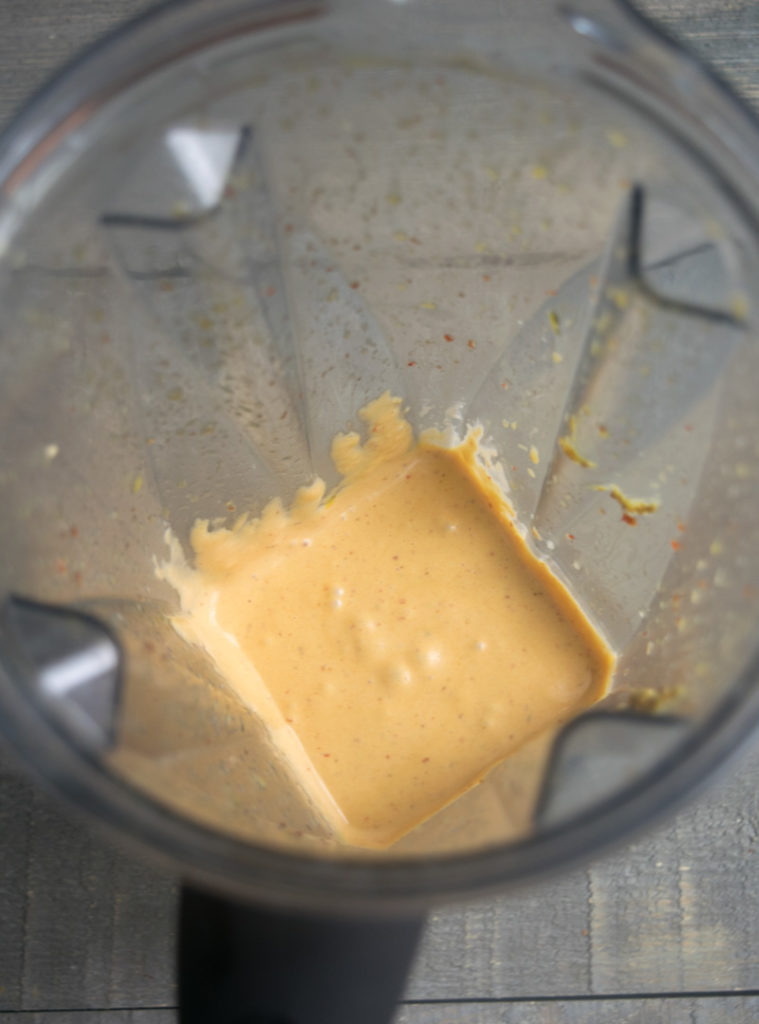 5. If the Chipotle hollandaise sauce is too thick- then slowly pour in 1 tsp of hot water and blend till you get the consistency that you like. I find that adding another tablespoon of hot water to the hollandaise sauce after the butter is added gives the perfect consistency.
6. Serve the hollandaise sauce warm- if you used room temperature eggs then your sauce should be fairly warm and because the sauce contains fair amount of butter it will solidify the longer it sits out. The hollandaise sauce is also made with raw egg yolks, it is not safe for it to sit out too long. If not planning to use it right away pour it into an airtight glass container and refrigerate for up to two days. To warm up just let it sit over another bowl of boiling water.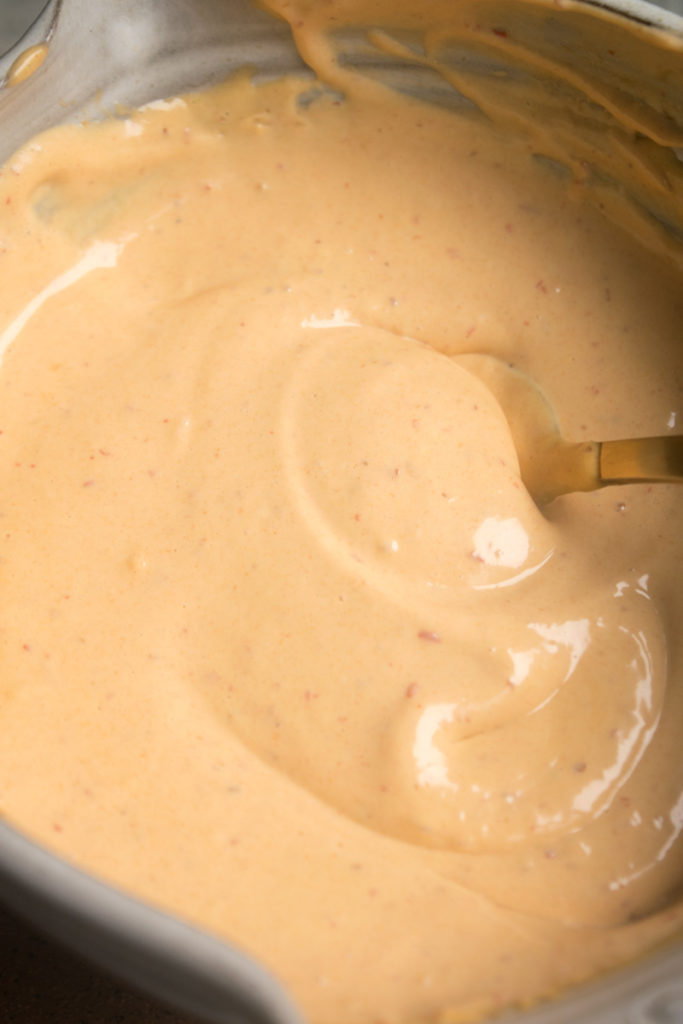 Alternatives to Chipotle hollandaise sauce and adjust flavoring to your taste
If you don't enjoy chipotle pepper and want a more traditional hollandaise sauce than just leave out the pepper and sugar. The sugar is used just to balance out the flavor of chipotle pepper. I would also add more lemon juice to add more tanginess that a classic hollandaise sauce has. Add a tsp of good mustard and a dash of hot sauce for a slight kick.
Enjoy the Chipotle hollandaise sauce- on top of vegetables, fish, poached egg, eggs benedict, poultry and even steak if you like.
Other delicious recipes you might enjoy:
Smashed beans on toast with poached egg
Indo-Chinese Vegetable Stir-Fry Noodles
Thank you for reading! If you enjoy my recipes, please subscribe to my free newsletter, so you never miss a recipe. Please follow me on Instagram or Pinterest. . If you make this recipe, I would love to know! Tag me on Instagram@cookeatlaugh and #cookeatlaughblog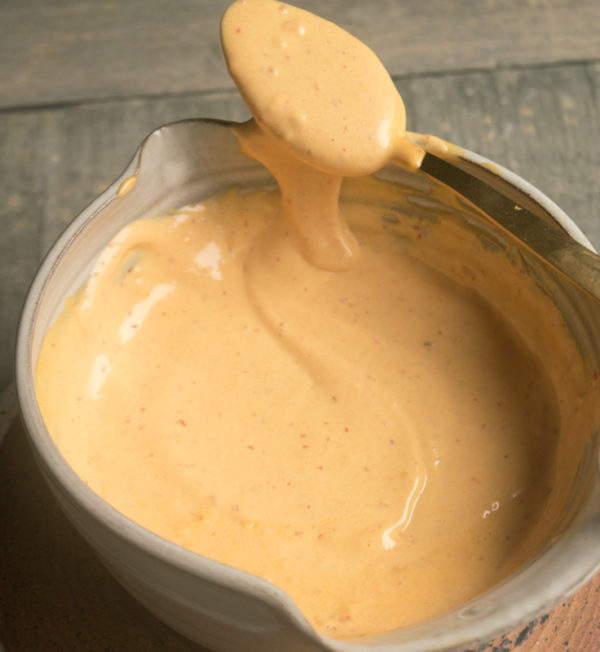 | | |
| --- | --- |
| | |
Place the butter in heavy sauce pan over medium till melted and hot. Alternatively you can melt the butter in the microwave, make sure to cover it and that the butter is hot. If the butter is not hot it will not emulisfy. Add the egg yolks, 1 tablespoon hot water , chipotle pepper, salt, sugar, and lemon juice to the blender. Blend for 10 seconds till it is well combined.

Keep the blender running on medium high and slowly stream melted hot butter into the mixture. Blend for another 30 -45 seconds till emulisfied. If the hollandaise is too thick, slowly drizzle in another tablespoon of hot water and blend till combined.
If your hollandise sauce breaks than you can either trying adding another egg yolk or add another tablespoon of hot water.