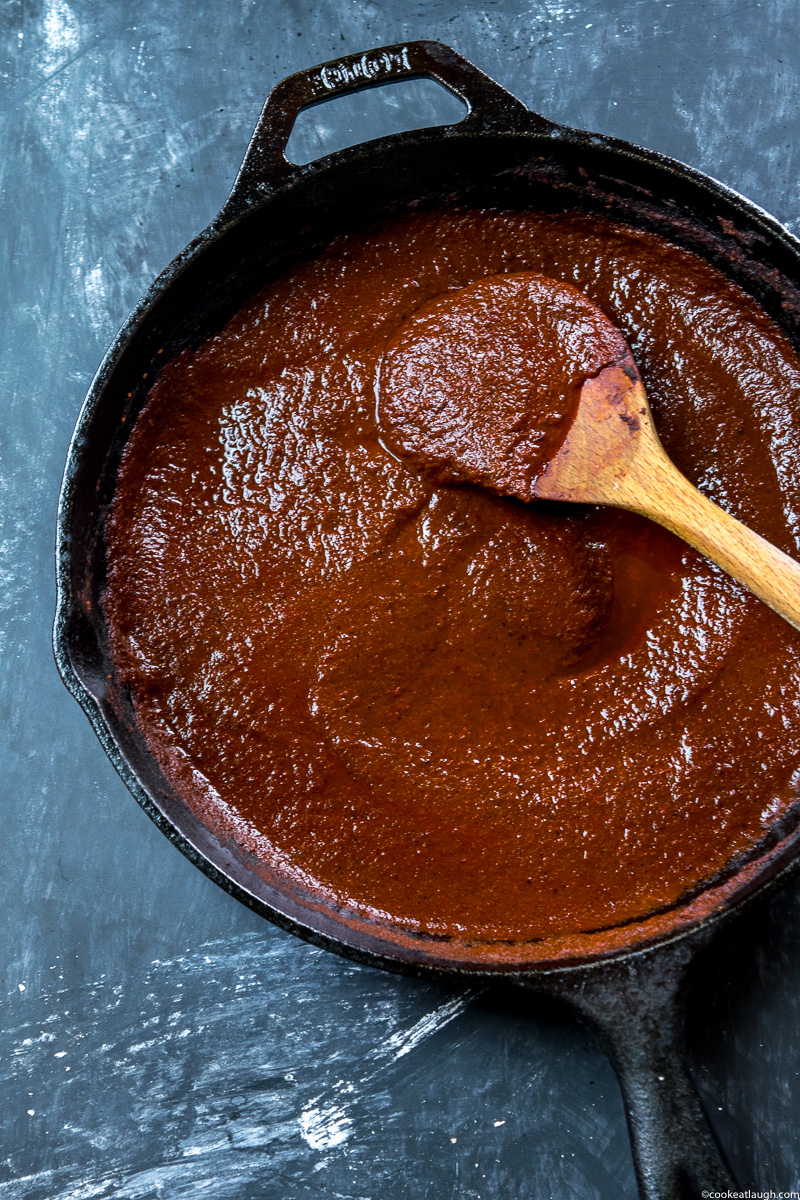 For years I have been buying canned red enchilada sauce and I am not proud of it. I had this misconception that it was too complicated to make it at home. A few weeks back I finally learnt how to make authentic red enchilada sauce from a friend who is originally from Mexico.
I was completely blown away by the simplicity of the sauce. Home made red enchilada sauce just can't be beat. If you are intimidated like I was to make it from scratch, fear not it is easier than you may think and I am her to guide you.
First you will need some dried Mexican chilies to make an authentic red enchilada sauce. In this recipe, I use a combination of Guajillo chili and Chili de arbol. Guajillo chili is a mild and fruity red Mexican dried chili that is often used to make rich salsa and sauces. Chili de arbol is a smaller and spicier Mexican red chili. Both these chilies can easily be found at most local grocery stores in the International food aisle.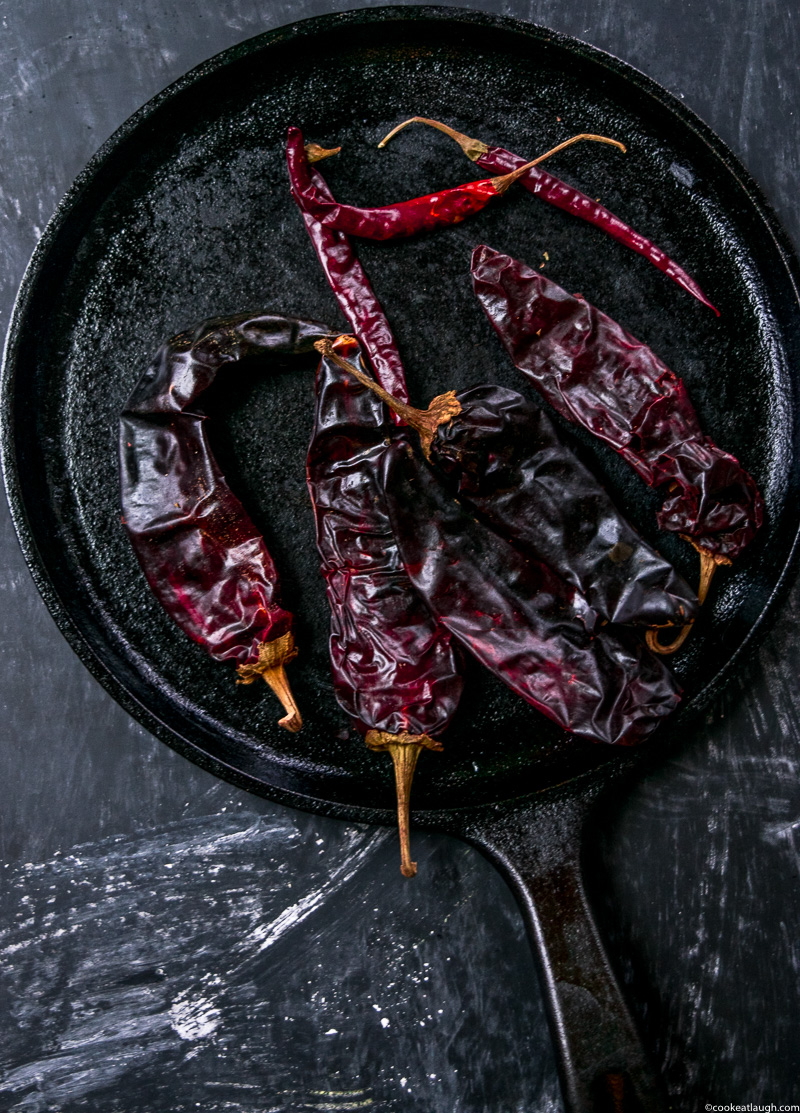 To bring out the flavor of the chilies and make them more pilable its important to toast them. The chilies should only be toasted for 10-15 seconds, any longer and they will burn and become extremely bitter. Once toasted, the chilies are soaked so they can become soft enough to blend.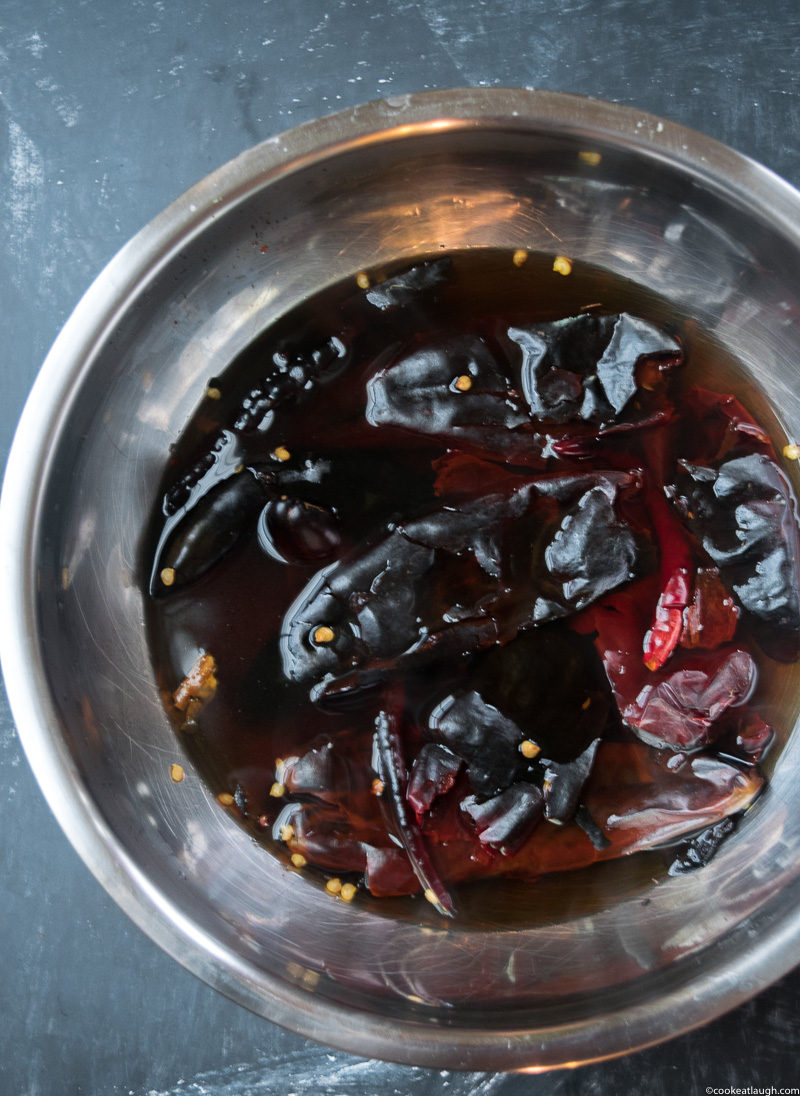 Most recipes for red enchilada sauce use just spices  but for this recipe we use charred vegetables such as onion and tomato along with spices to add depth of flavor. It is necessary to char the tomatoes and onions because this will add a smoky flavor to the sauce.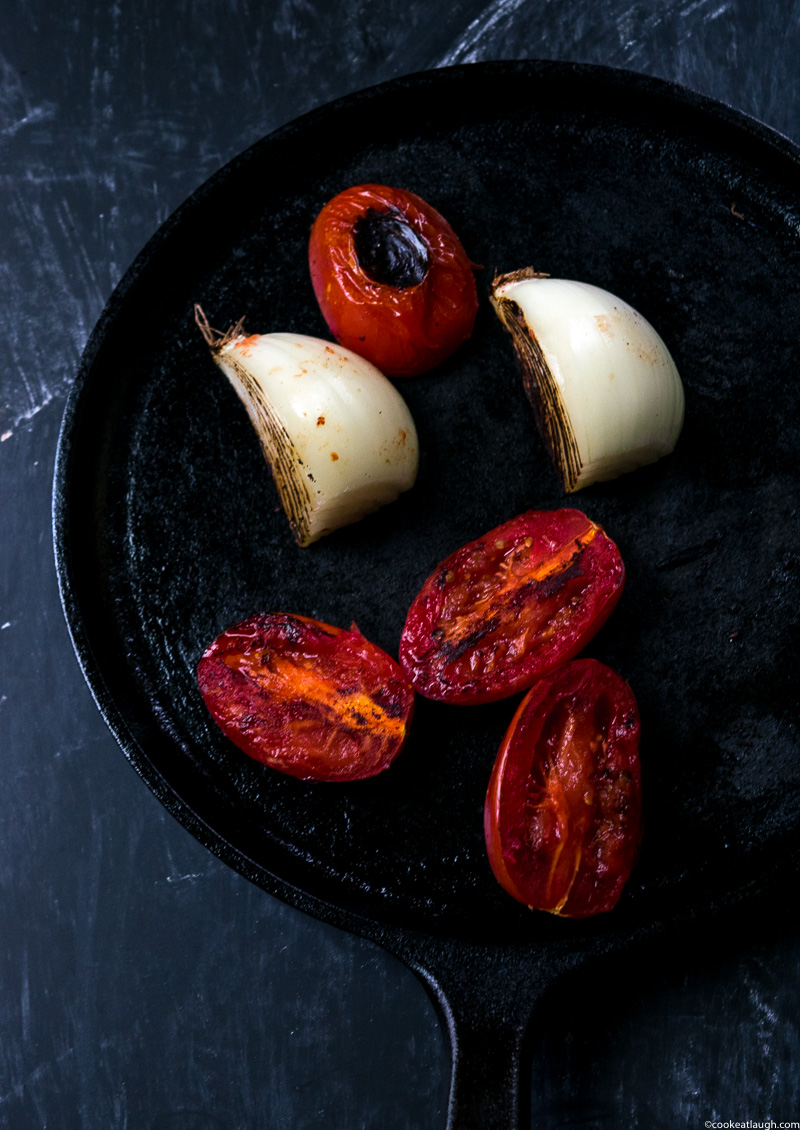 When the chilies are soft, just blend with the onion, tomato, garlic, salt, and water to make a smooth sauce.
The last step to achieving the perfect sauce is to fry it. Frying sauces is a technique used in Mexican cooking which allows the flavors of the sauce to develop. As the sauce cooks, it will deepen in color, get richer in flavor and thicken.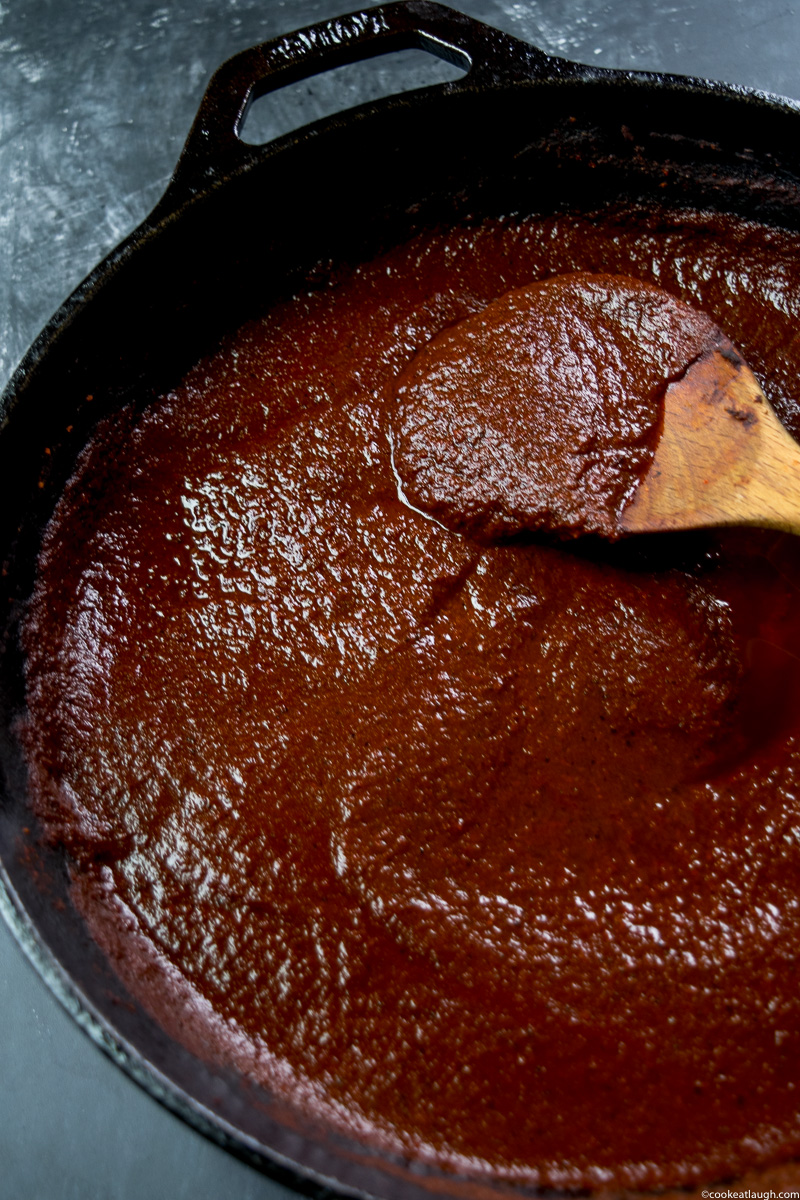 Once you make this authentic red enchilada sauce at home, you won't ever go back to buying those bland store bought sauce. Homemade red enchilada sauce tastes smoky, rich, and, complex. This sauce can be stored in the fridge for a week or for a month in the freezer.
*Thank you for reading! If you enjoy my recipes, please subscribe to my free newsletter, so you never miss a recipe. Please follow me on facebook, Instagram or Pinterest. . If you make this recipe, I would love to know! Tag me on Instagram@cookeatlaugh and #cookeatlaughblog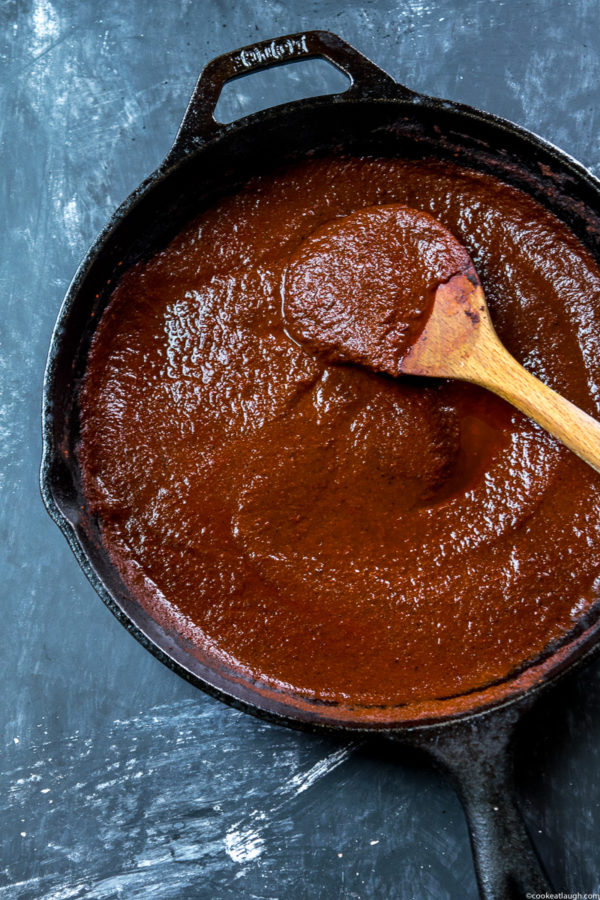 | | |
| --- | --- |
| | |
Toast the chilies on a hot skillet. Make sure the heat is on medium and watch the chilies closely so they don't burn. This will take 10-15 seconds. Also toast the onion and tomato, they should be nice and charred(not burnt) on both sides.

Remove the stem and deseed the chilies.

Place the chilies in a big bowl and cover them with boiling water. Let them soak for an hour, they should become soft. Drain the chilies but reserve a cup of soaking liquid.

Add them to a blender along with onion, tomato and garlic. Pour in a cup of soaking liquid along with the chicken stock. Blend till sauce is very smooth.

Heat a medium pan and add oil. Pour the sauce in the skillet, be careful it will splash. Add the spices, sugar, and season with salt. Cook the sauce on medium heat for 15 minutes. If the sauce becomes too thick add a little hot water.
If you are not using a high speed blender like a vitamix, I would highly suggest to strain the sauce first before frying it.