I love traveling and discovering a new place. After graduating high school my parents gave me the wonderful opportunity to go to Europe and India for four months. It was one of the most memorable times in my life and since then I have gotten the traveling bug. The funny thing is as much as I love exploring the world I have never had the desire to visit Hawaii. I just assumed that Hawaii would be like any other tropical island, I was so wrong.
Last year, my husband and I decided to take a one-week trip to the beautiful island of Kauai. When we arrived in Kauai, it was pitch black (we arrived at 11 pm), but the next morning I was greeted by a double rainbow, bright blue sky, luscious greenery, and the bluest waters. I was in paradise. Our whole week in Kauai I was just mesmerized by the beauty of the island, it just continued to take my breath away. We visited many beautiful beaches, went on hikes, did an epic helicopter ride overlooking all of Kauai and ate a lot.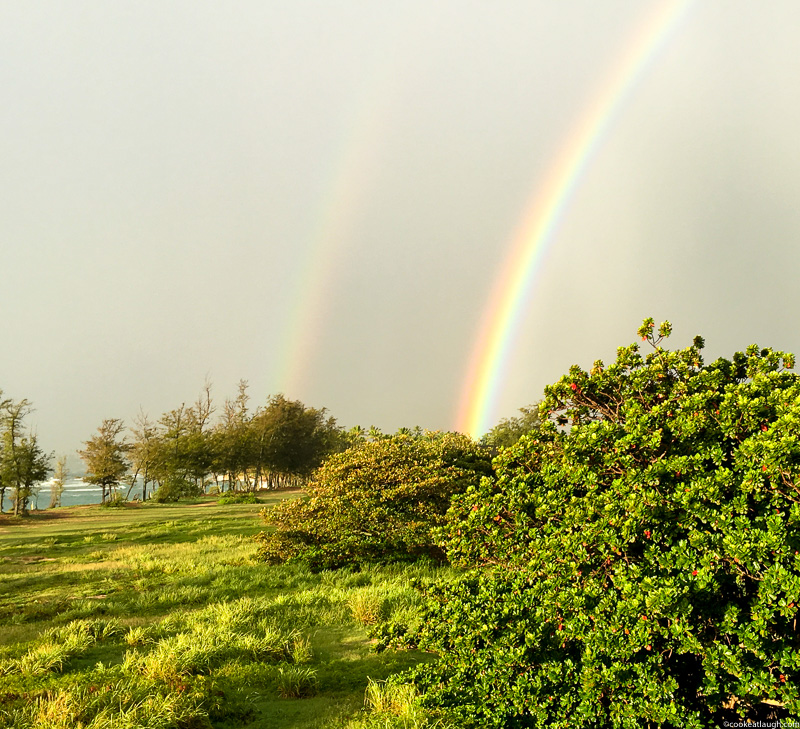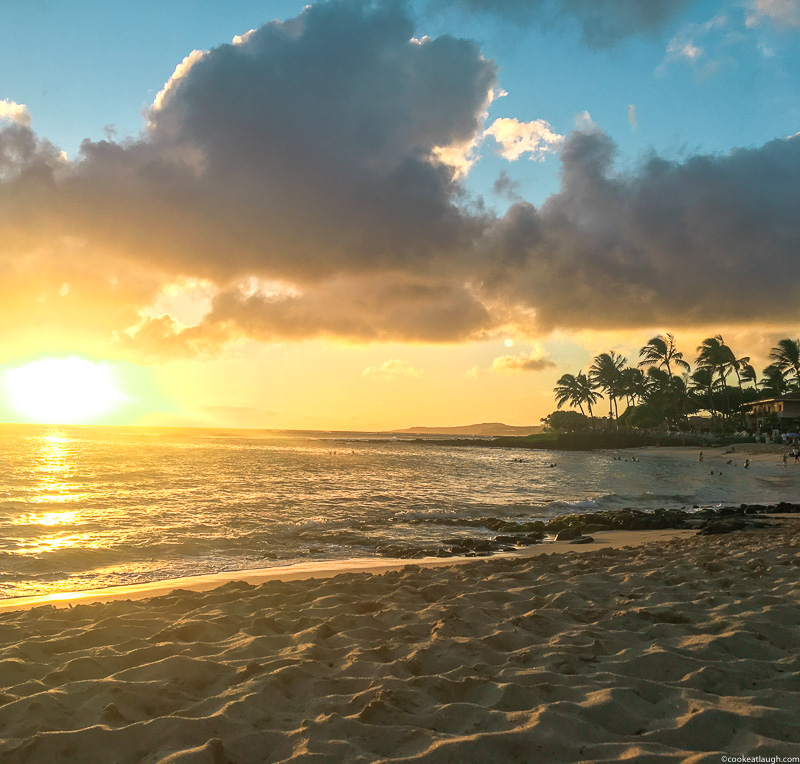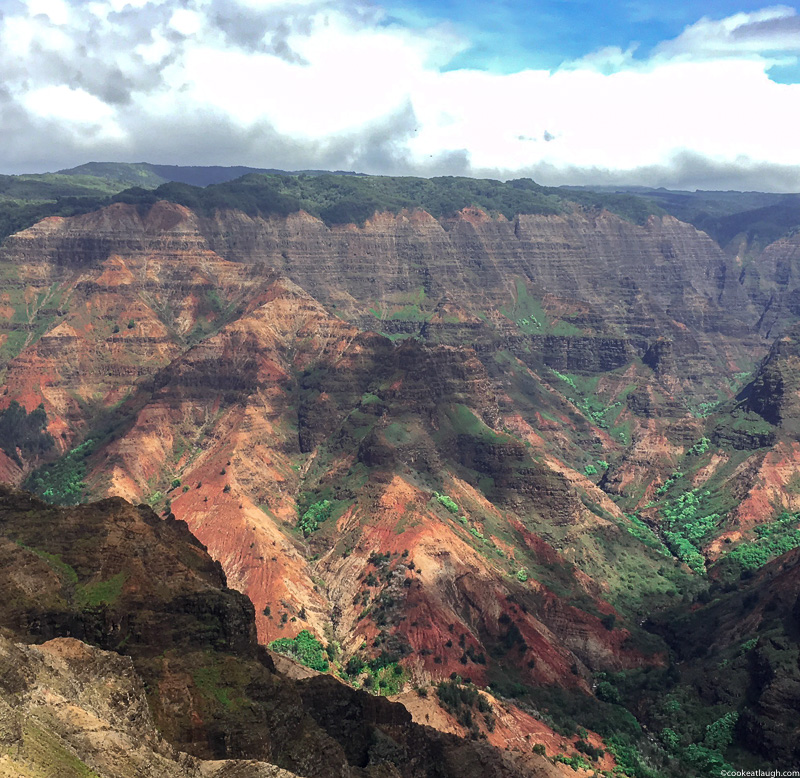 I was not extremely impressed by the fancy restaurants in Kauai, but we did manage to find a few hidden gems. Some of the best food we ate in Kauai were at small shacks and food trucks. We did have a good meal at one restaurants, but the rest were a total waste of money. Here is my Kauai Food Guide.
Coffee/Smoothies/Fresh Juices
Kauai Juice Co– They serve organic, locally sourced juices, kombucha, and nut milks. We only tried the cold pressed juices which were refreshing and delicious.
Anakes Juice Bar– A small juice bar tucked away in the back of the grocery store that serves delicious fruit bowls, smoothies and fresh juices.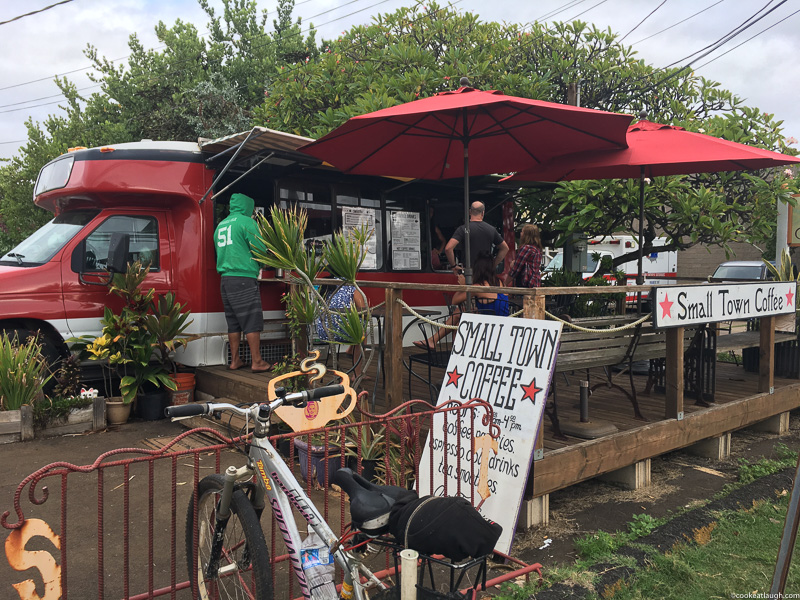 Small town Coffee– A coffee truck located in Kapa'a area serving gourmet coffees and also unique island flavored drinks. I tried their naughty toddy iced coffee which was super yum. They also serve bagels, fresh baked goods, and if you are not a coffee drinker they do serve smoothies too.
Breakfast/Brunch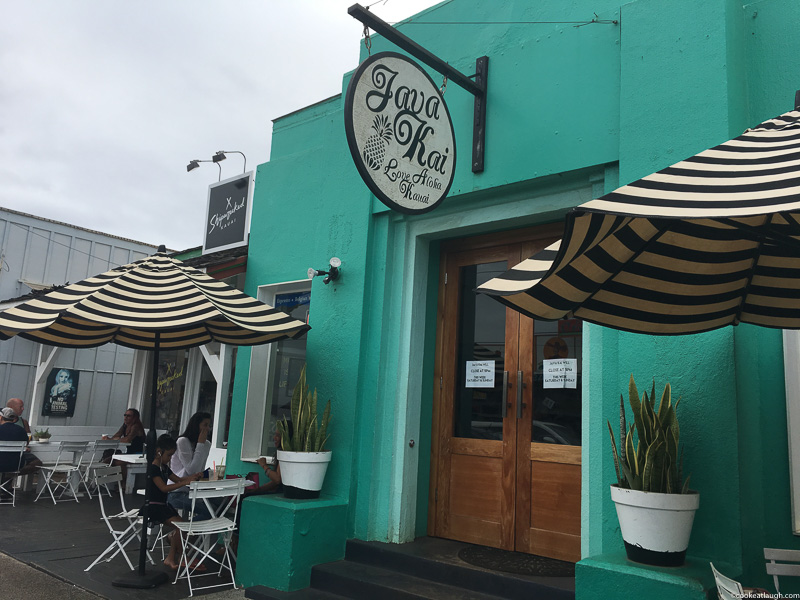 Java Kai– We ate at this place several times mainly because my husband was obsessed with their acai bowls, but also because they serve some of the best toast, bagels, sandwiches, baked goods, fresh fruit, smoothies and coffee. This place usually has a line, but it moves quickly so stick around because you won't be disappointed. My personal favorite breakfast item to get here was the "Fetta Mo Betta", sliced bagel with cream cheese, house made pesto, tomato, sprouts, feta cheese and balsamic vinegar.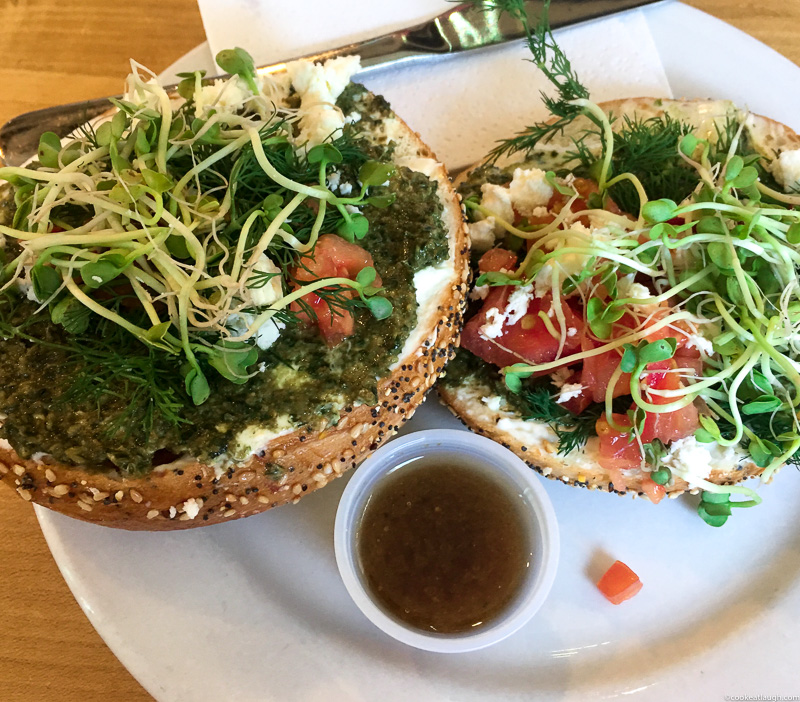 Kalapaki Beach hut– They serve some local fast Hawaiian food like the loco moco (bed of rice topped with beef patty, eggs, and brown gravy) . This place is visited by a lot of locals and usually has a line which again moves very quickly. We didn't eat lunch here, but I have heard they serve up some pretty tasty burgers. Once you get your food you can take it upstairs where they have outdoor seating and enjoy your food with the view of the bay.
Lunch/dinner/food trucks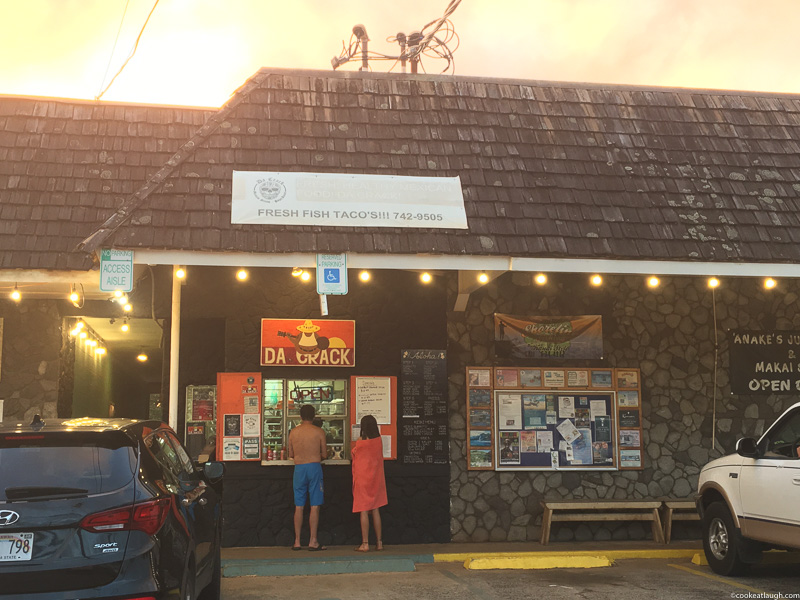 Da Crack– small little taco shop located right outside a grocery store that serves up great Mexican food with an island twist. I love this place because they give you so many choices that makes it easy for you to create your own tasty Mexican meal. If you love seafood then, I would highly recommend getting the shrimp and fish tacos.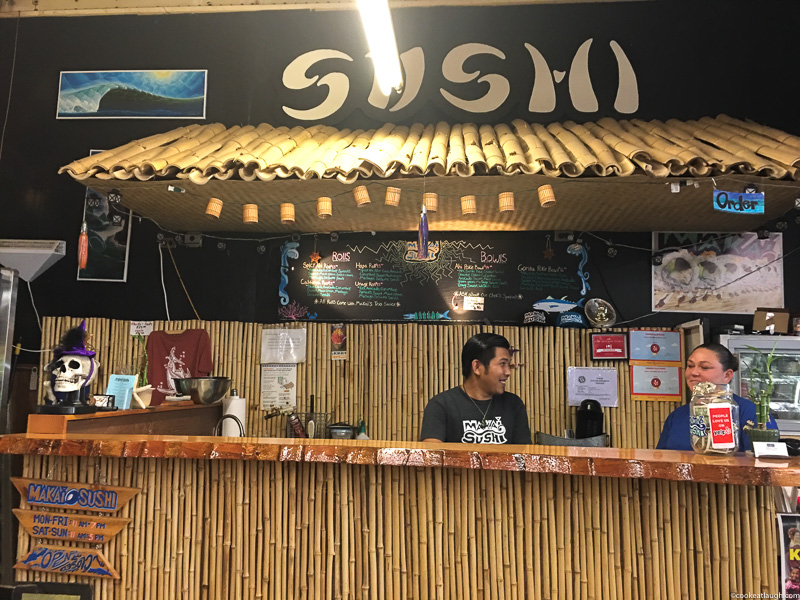 Makai Sushi– Located in the same grocery store as Anakes Juice bar and Da crack. It's a great spot for poke bowls and sushi.
Tiki Tacos– not my favorite taco shop as I much preferred the tacos at the da crack, but still a pretty decent place to check out. The tacos here are huge so I would recommend just getting one to begin with. I got the shrimp taco which was quite good.

Thai Street food– one of the best meals we had on the island. We ate dinner at this food truck a few times because it was probably the most delicious Thai food we have had in America. The food is freshly prepared and is very reasonable priced. Try the veggie spring rolls, pad thai, green curry, and the chicken BBQ skewers.

Kenji Burger– A burger joint with a Japanese flair. My husband tried the chicken katsu burger, and I had the Kenji Burger. We also tried the furikake fries which were mind blowing. In addition to burgers they also serve rice bowls and Japanese burritos.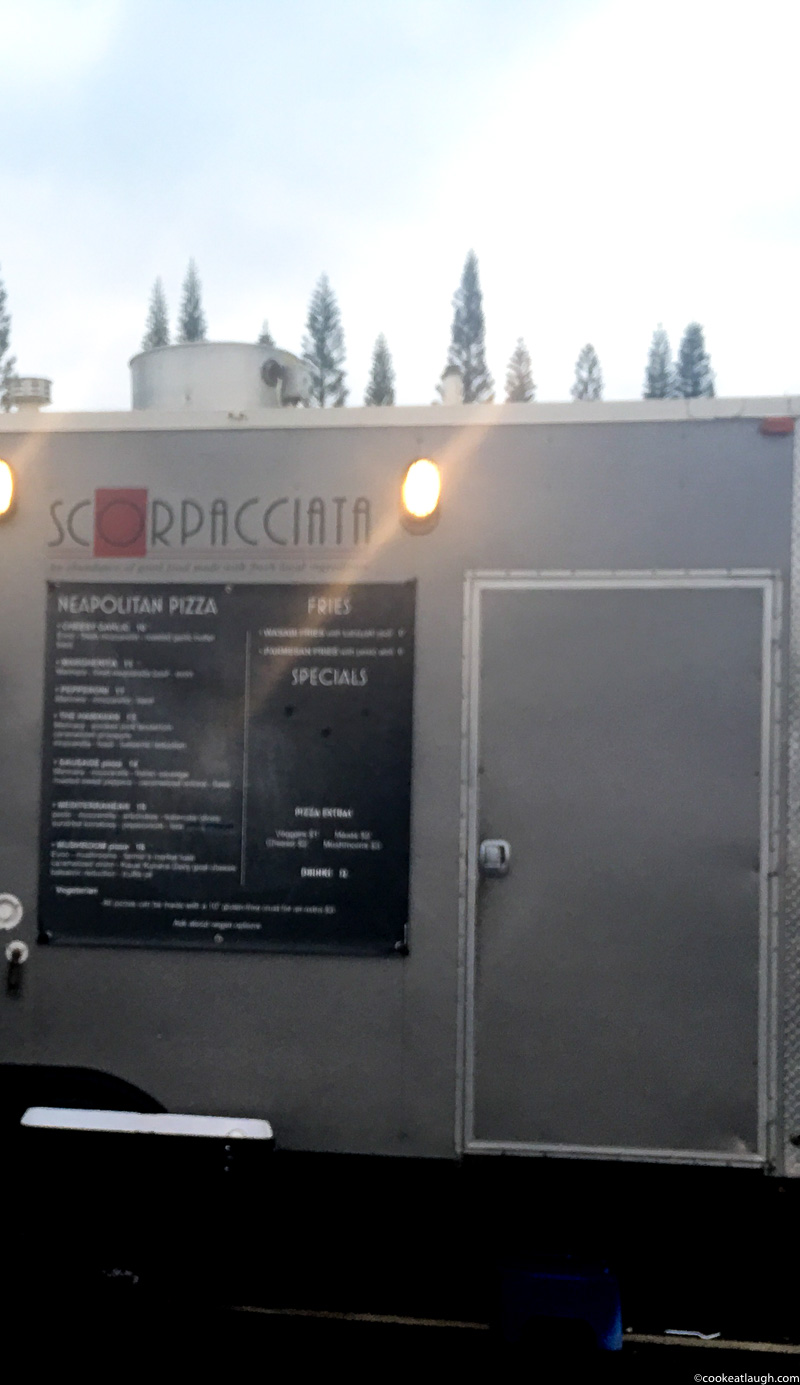 Scorpacciata Kauai – We ate at this food truck on our last night and my only regret is that I wish we had tried this place sooner. They serve delicious Neapolitan style Pizza and yummy wasabi fries.
J02 Natural Cuisine – The only fancy restaurant that we actually enjoyed. We went to this restaurant twice, the first time we just ate dessert which was delightful. A few days later we came here for dinner, I tried the scallops which were perfectly cooked and super flavorful. This place is expensive, but worth the splurge especially if you enjoy seafood. I highly recommend to make reservations as this places gets very busy.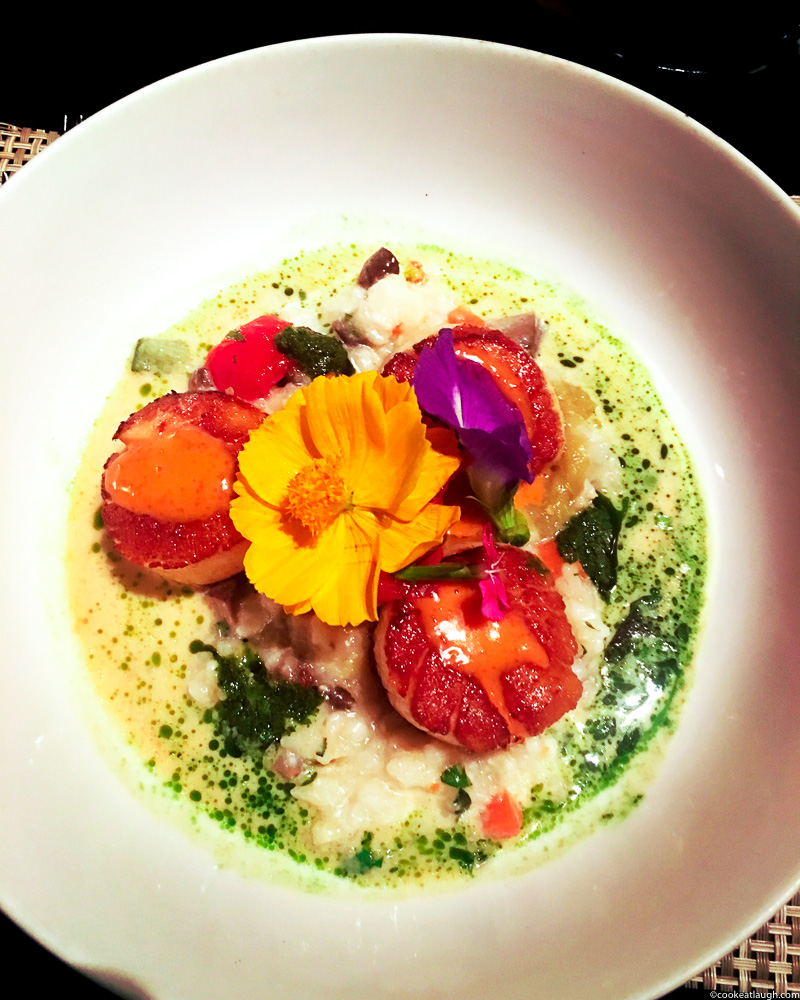 Wailua Shave Ice – Lastly, if you are in Hawaii you have to try some shaved ice. This was the only shaved ice we tried on the island and it was pretty dang tasty. This shaved ice truck is located right next to Scorpacciata Kauai. If you love passion fruit then I recommend getting the lilikoi cream.
Overall I'd just recommend skipping the super-fancy restaurants and sticking to the food trucks or shacks. Your wallet and your stomach will thank me!!
Hope you enjoyed my Kauai Food Guide.If you have been to Kauai and have any food recommendation that I have not mentioned in my guide please do comment below.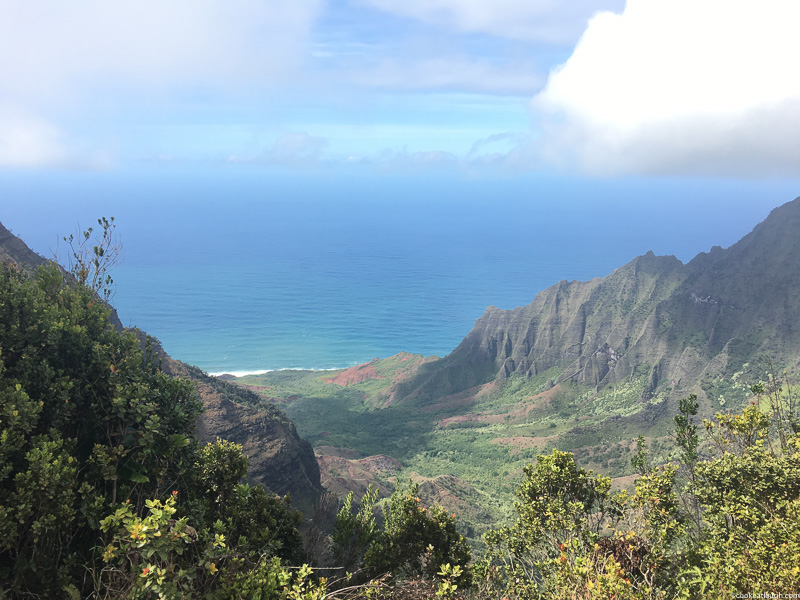 Thank you for reading! If you enjoy my recipes, please subscribe to my free newsletter, so you never miss a recipe. Please follow me on Instagram or Pinterest. . If you make this recipe, I would love to know! Tag me on Instagram@cookeatlaugh and #cookeatlaughblog