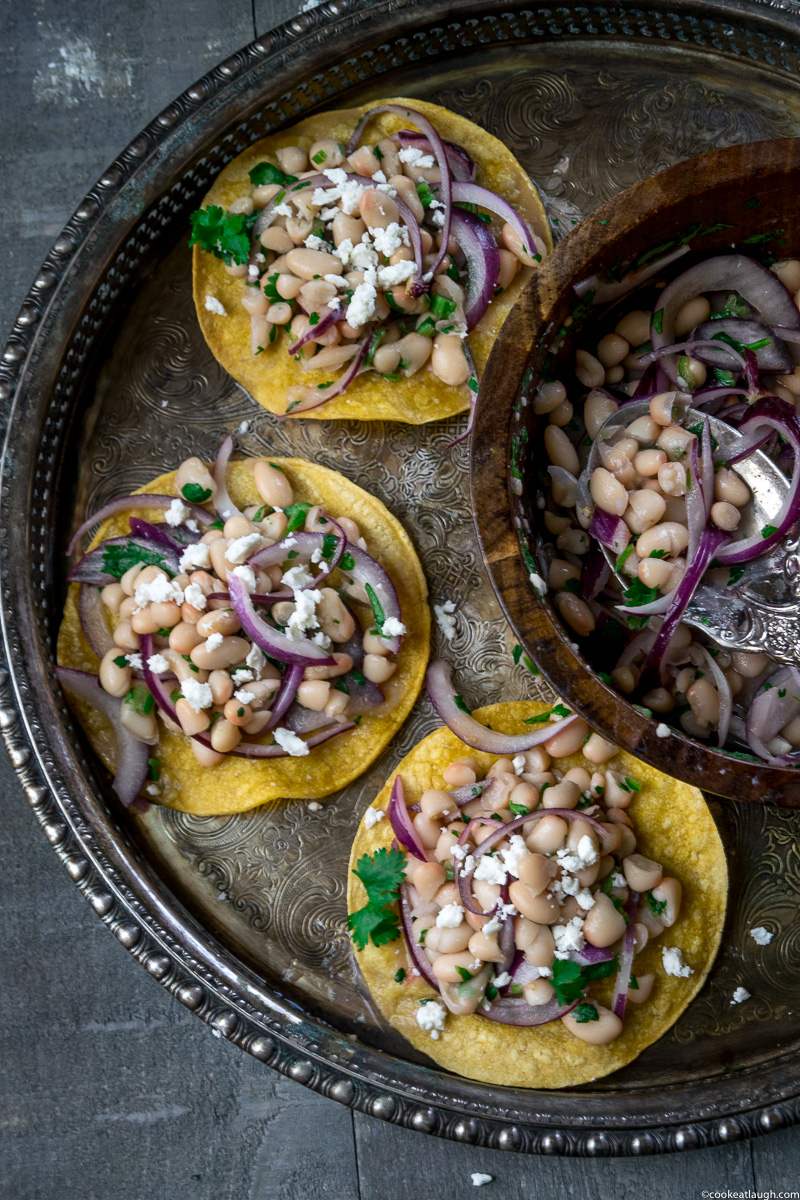 Who is over this cold weather? I am 100% done with winter and praying for warmer weather to return. Growing up in Southern California I never really got to experience seasons. It was always sunny 99.5% of the time. It's only when I moved to Texas that I really got to experience all four seasons. I used to think winter was my favorite season, but now that I have experienced real winter I think I despise it. Living in southern California for so long has spoilt me. Dreaming of warm sunny days had me craving some crunchy tostadas. So I created a super simple healthy vegeterian tostadas. These Healthy white bean tostadas are light, refreshing, and make me think of summer time.
Tostadas are a classic Mexican dish consisting of a crispy tortilla piled with toppings such as beans, cheese, lettuce and sour cream. Traditionally the tortillas are deep-fried to give it that super crunchy texture. To make the tostadas healthier I bake the tortillas in the oven using minimal oil. The topping for my healthy white bean tostadas are just white northern beans tossed with onion, cilantro, chilies, and lots of citrus.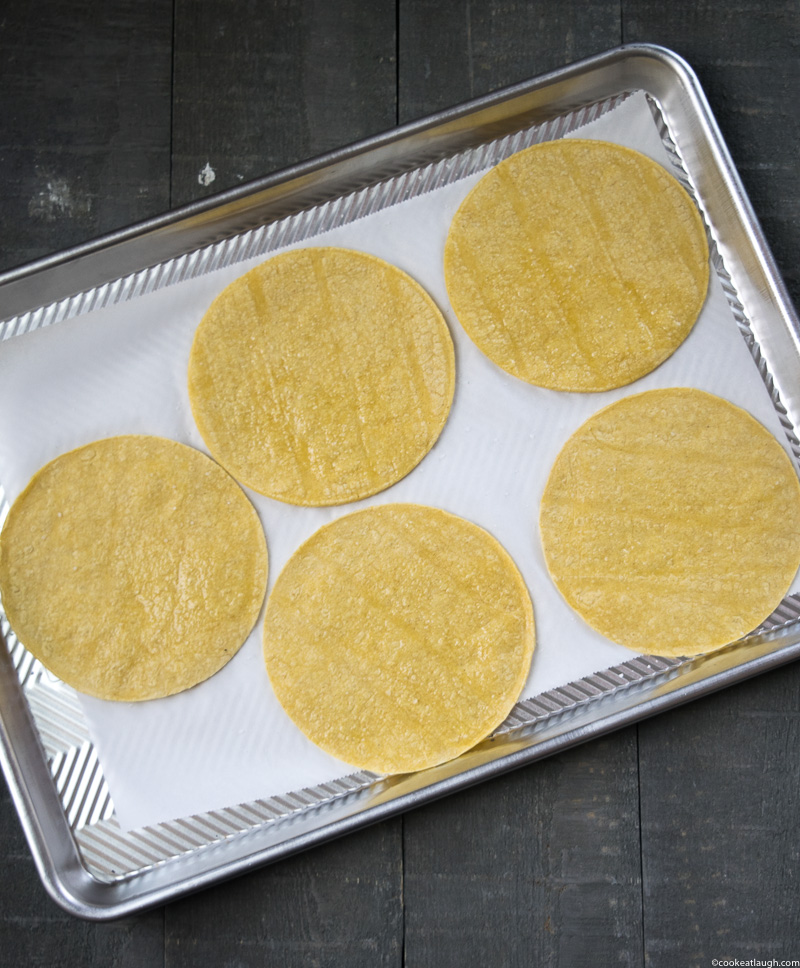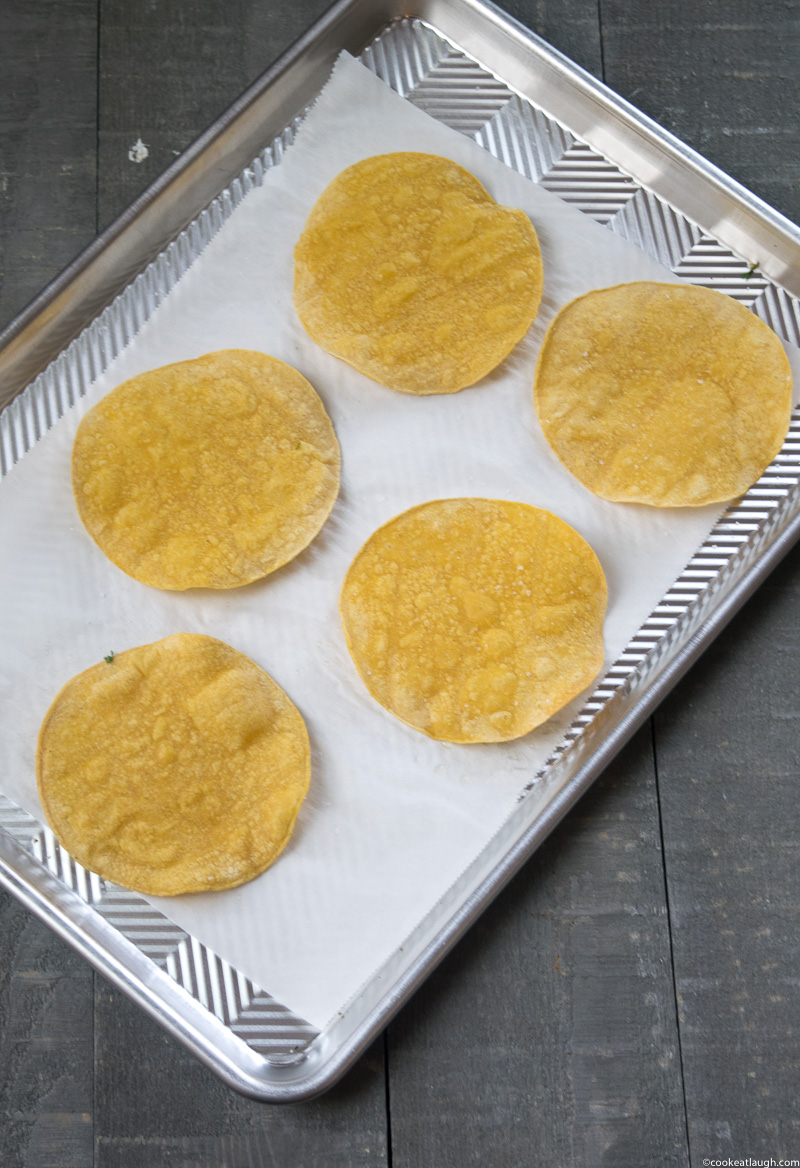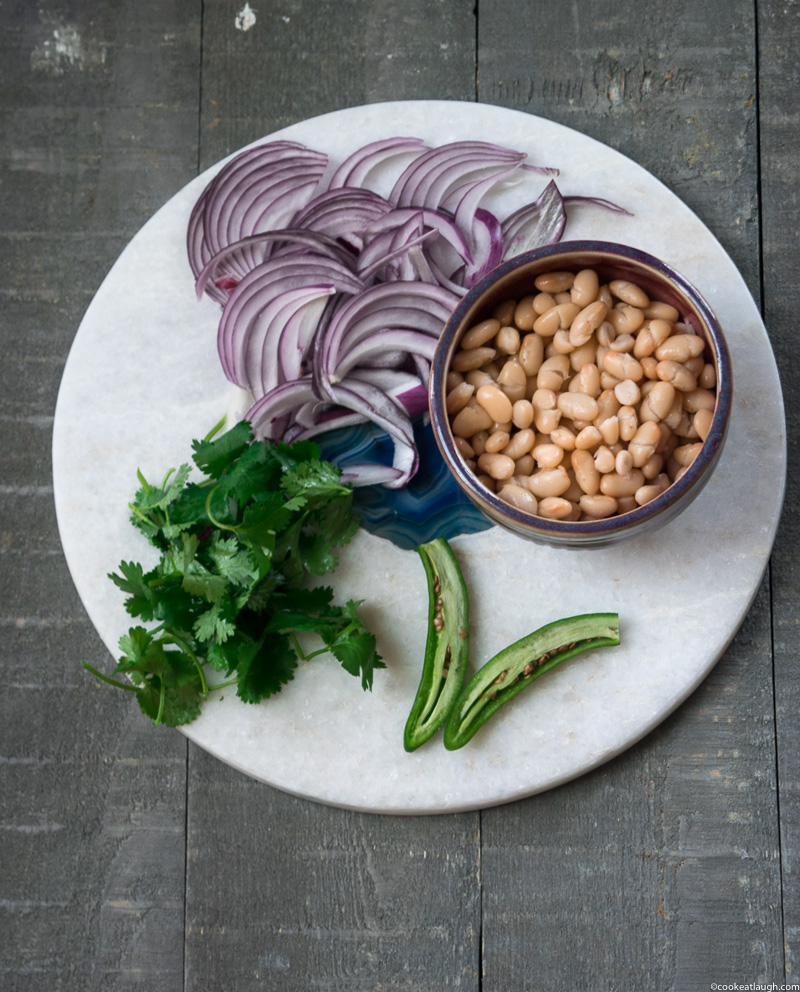 These Healthy white bean tostadas (Oven Baked) come together in 20 minutes. It's a super simple dish, but simple recipes are often times the best ones. The texture of these oven baked tostadas are super crunchy and the white bean topping is light and healthy.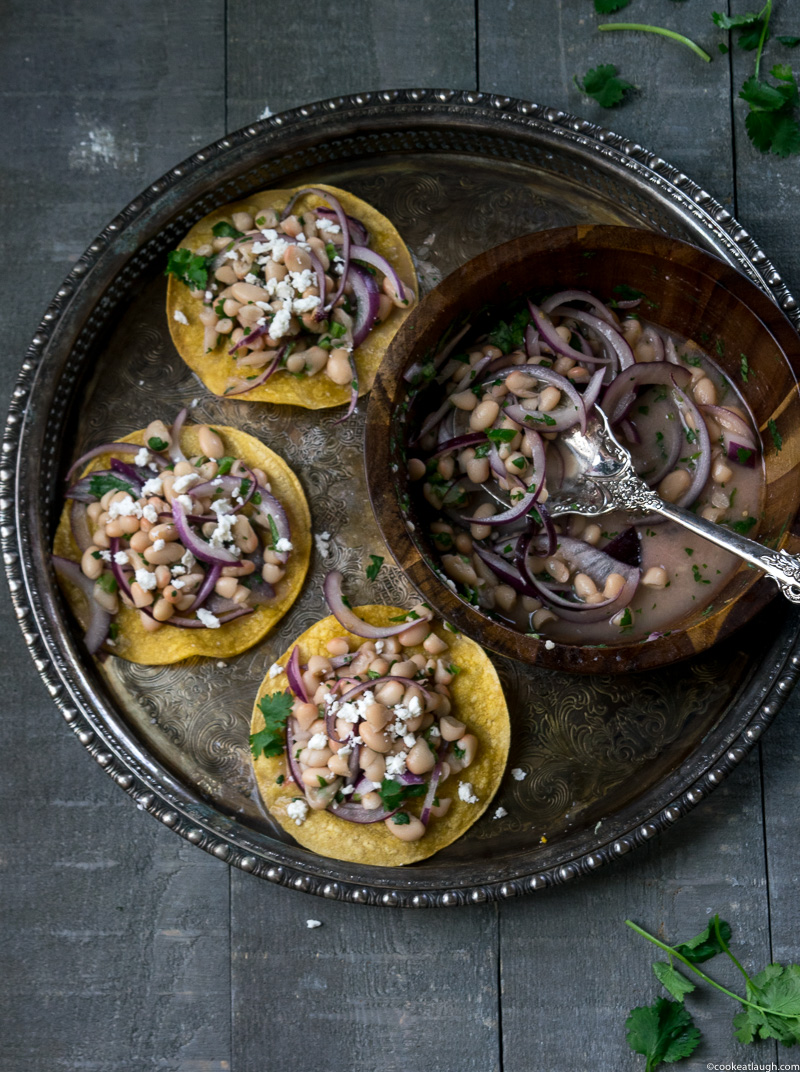 If you are trying to avoid carbs, you could skip the tortillas and eat the white bean mixture as a salad. I recently hosted a dinner party where I served chicken enchiladas with a side of these white beans. I love carbohydrates and the combination of crunchy tortilla with a citrus white bean salad is match made in heaven.
I think you should definitely give this recipe a try, it will cure away your winter blues.
Try these other healthy delicious recipes: spinach and onion quiche, goan egg curry, pumpkin sage soup, and green masala roast chicken.
*Thank you for reading! If you enjoy my recipes, please subscribe to my free newsletter, so you never miss a recipe. Please follow me on facebook, Instagram or Pinterest. . If you make this recipe, I would love to know! Tag me on Instagram@cookeatlaugh and #cookeatlaughblog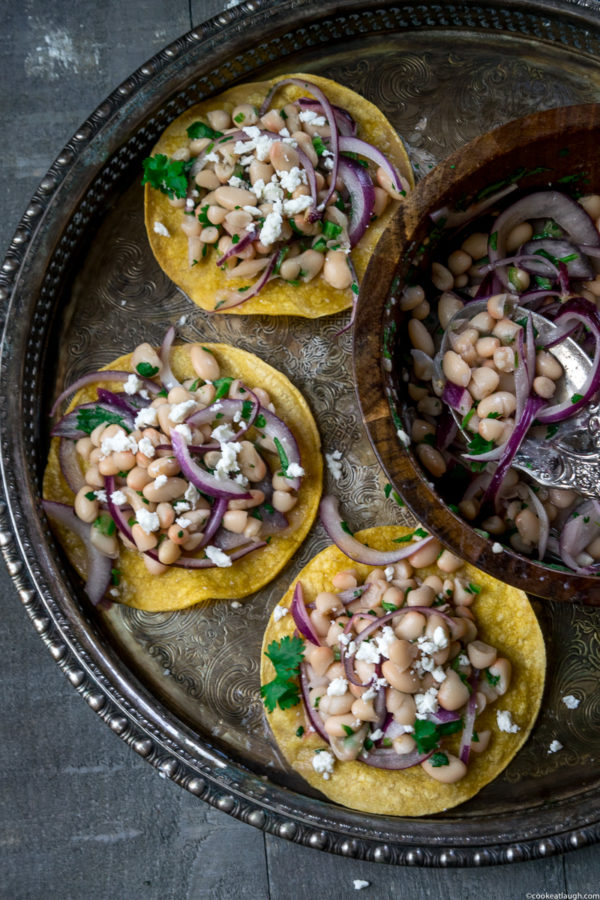 | | |
| --- | --- |
| | |
Pre-heat oven to 400 degrees

Line a baking sheet with foil. Arrange the tortillas on the baking sheet, making sure not to overlap them. Brush both sides of the tortilla with oil and sprinkle with salt.

Bake for 10 minutes, turning over after 5 minutes. The tortillas should be slightly brown.

Remove from the oven and let them cool on a rack.

In a small bowl mix together the juice of grape fruit, lime juice, vinegar, and olive oil. Keep the dressing aside.

In another bowl mix together the beans, sliced onions, cilantro and finely chopped chilies.

Stir in the dressing into the bean mixture and give it a good mix.

Season with salt and adjust seasonings according to taste.

Place the cooled tostadas on a plate, top with bean mixture and if using cotija cheese sprinkle it on top.

Serve immediately and enjoy.